After missing last year's Santa Run through injury, she's back and ready to rumble!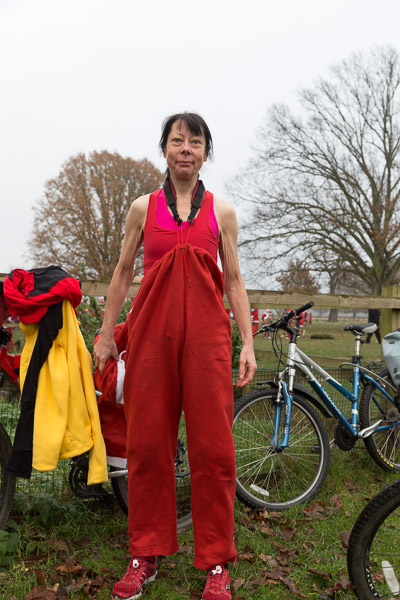 The Santa suits are described as "one size fits all", but "fits several people at once" would be more accurate. The 'waist' is pulled up to chest height with an ingenious re-purposing of a spare padded camera strap.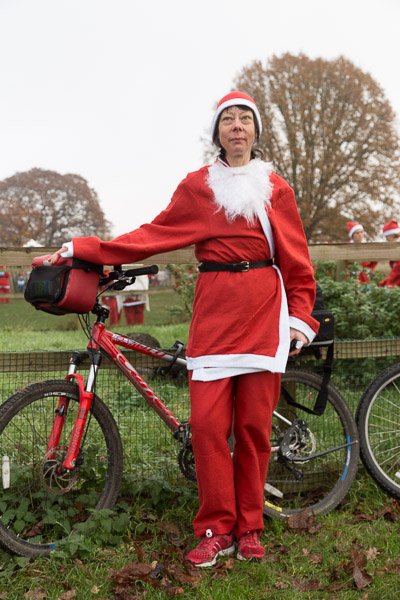 And a matching bicycle too!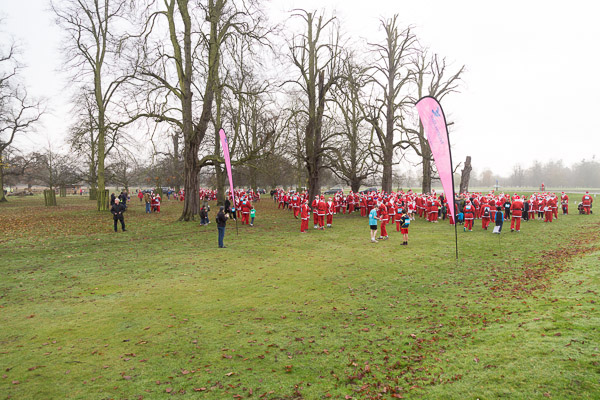 The Santas start to assemble before the off.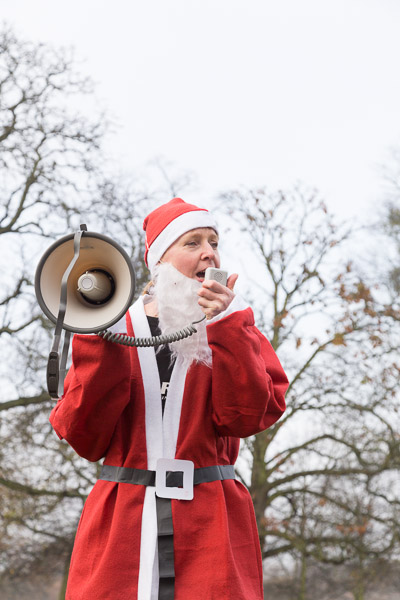 Officiating Santa addresses the throng.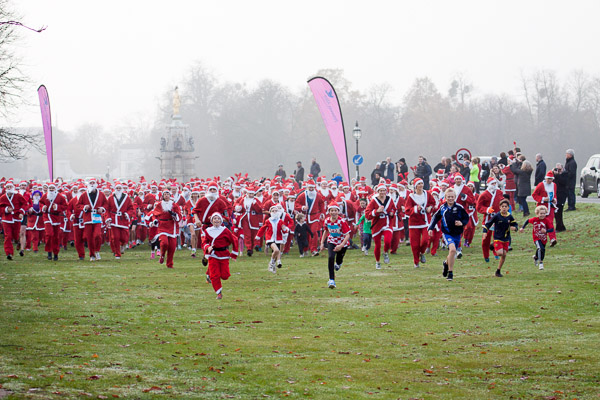 And the Santas stampede!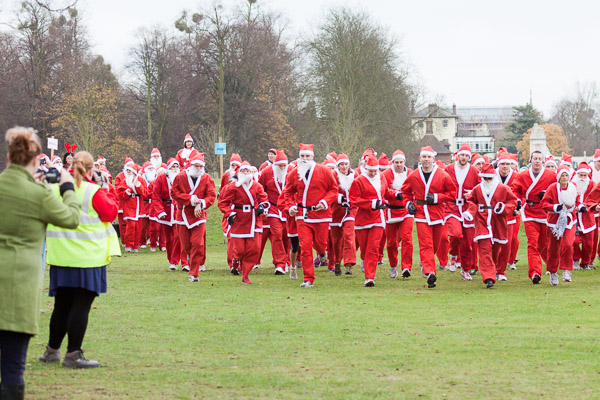 Compare and contrast: this is the start in 2011. The race has grown!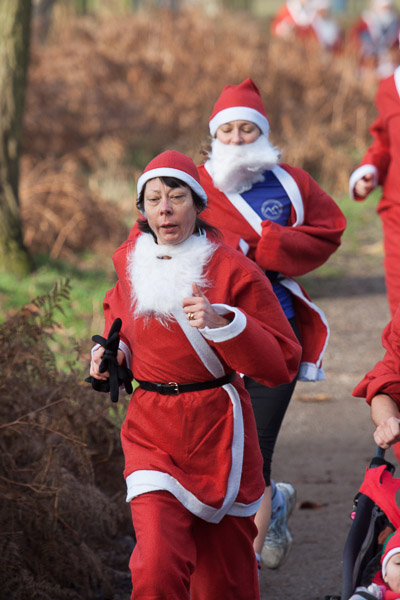 Going strong and getting a bit warm. She's taken her gloves off! (The beard was never on properly in the first place.)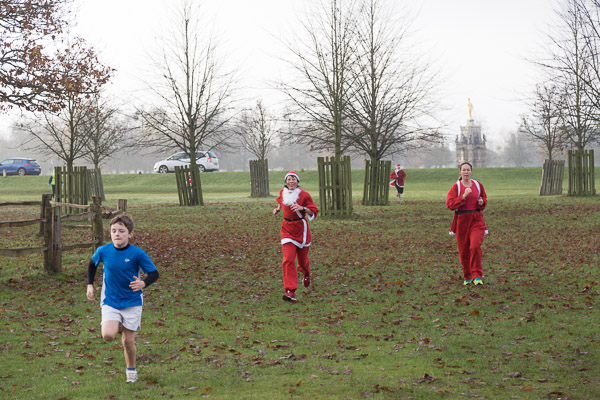 The finishing straight, with Diana in the distance.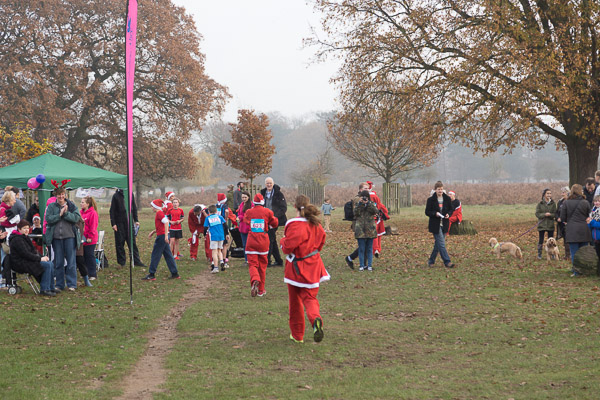 And she crosses the line!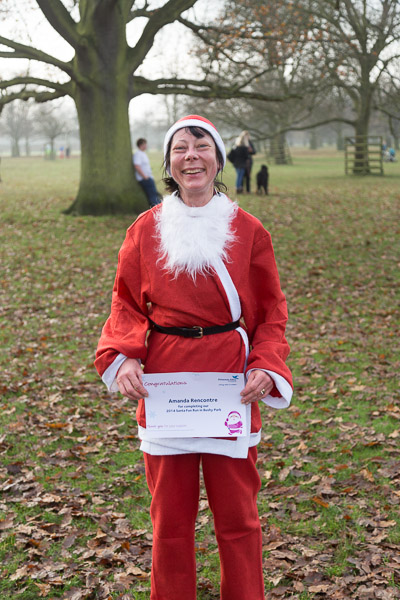 Showing off her finisher's certificate.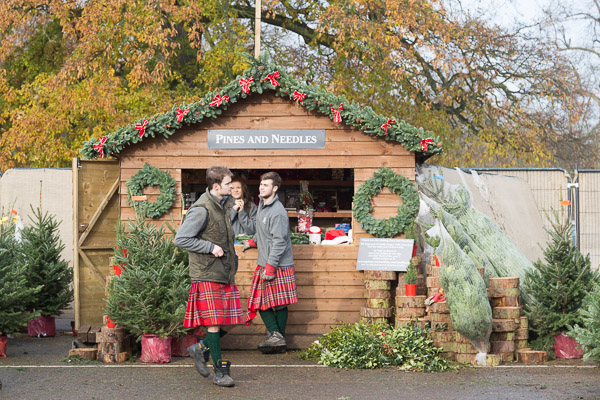 Just across from the race area, there's a bunch of fake Scotsman selling Christmas trees. We've got ours on order from the local Scouts, but they also have some rather dinky little miniatures in pots.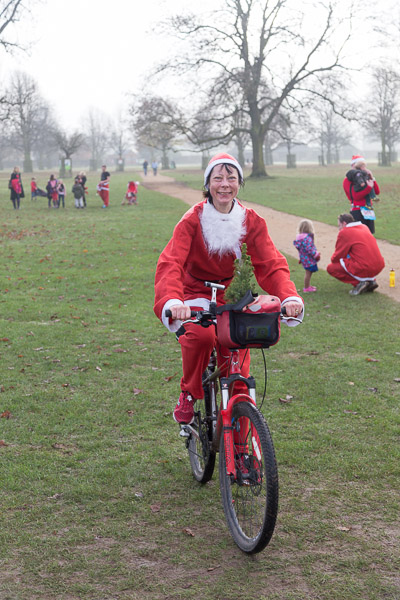 A little twirl on the bike before changing out of the Santa suit again. Note the new bicycle accessory: a baby Christmas tree.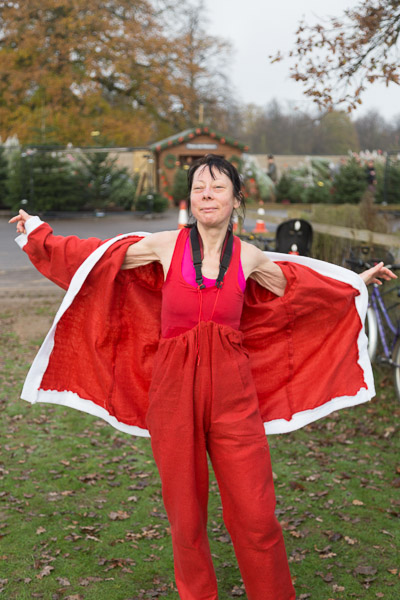 The trousers are still at Simon Cowell level - the system has worked :-)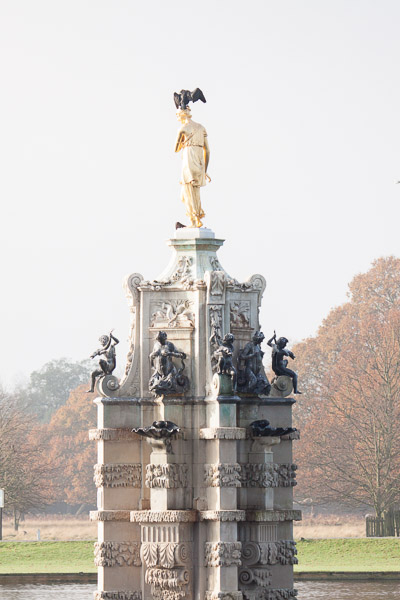 A little weak sunshine glints off Diana. Not sure the bird on her head is entirely good for her dignity, though.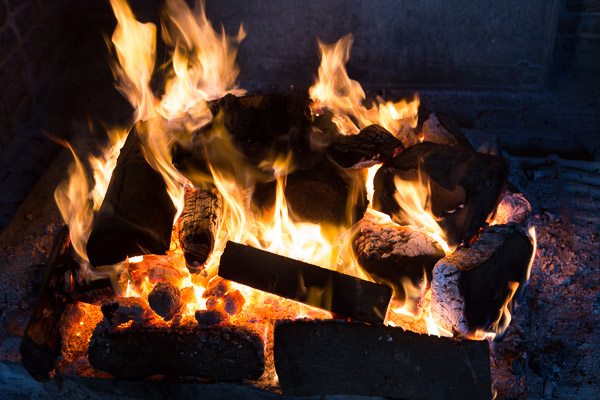 The kitchen fire at Hampton Court Palace provides some welcome warmth.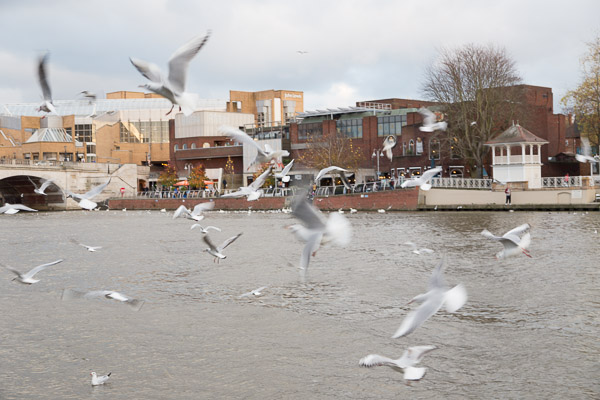 Who needs Daphne du Maurier or Alfred Hitchcock when you've got the Thames at Kingston.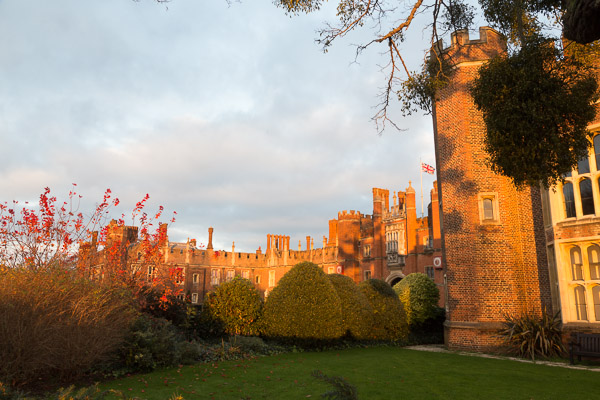 Another little breaking through of the late afternoon sun and a slightly different view of Hampton Court.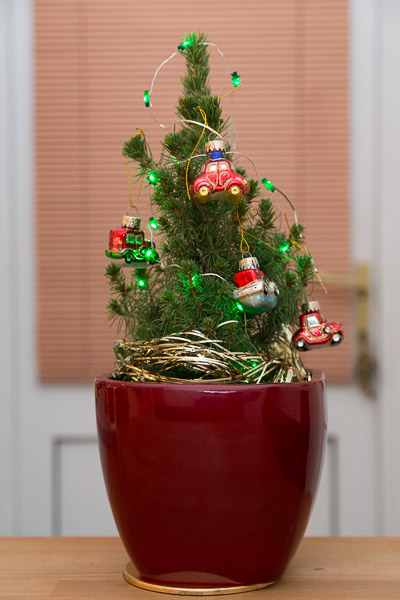 And finally, here's our baby Christmas tree, resplendent with baby fairy lights and ornaments.

Steve.