Now I don't want the good burghers of Angmering to feel slighted, but Wikipedia rather suggests that not a lot happens there. In its "Notable Inhabitants" section, the highlight is this:


The village was the birthplace of Tom Oliver, who, after adding an l to his name to become Olliver, became the winning rider of the 1842, 1843 and 1853 Grand Nationals.


Hmm...

But today... today...? well, people are going to be running!

Hot on the heels of last week's Loselely 10k, we have the Angmering Bluebell Trail 10m.

Our previous excursion here was in 2018, and looking back (see here), I see that we'd had another very cold spring delaying the start of the bluebell season a bit. This time, though, I think the season is even later: it's been pretty un-spring-like so far.

Because of Covid, again we're having a staggered start, and Amanda's slot is an early one. We could just drive down, but it would mean getting up well before my bedtime, so instead we've found a place to stay overnight nearby.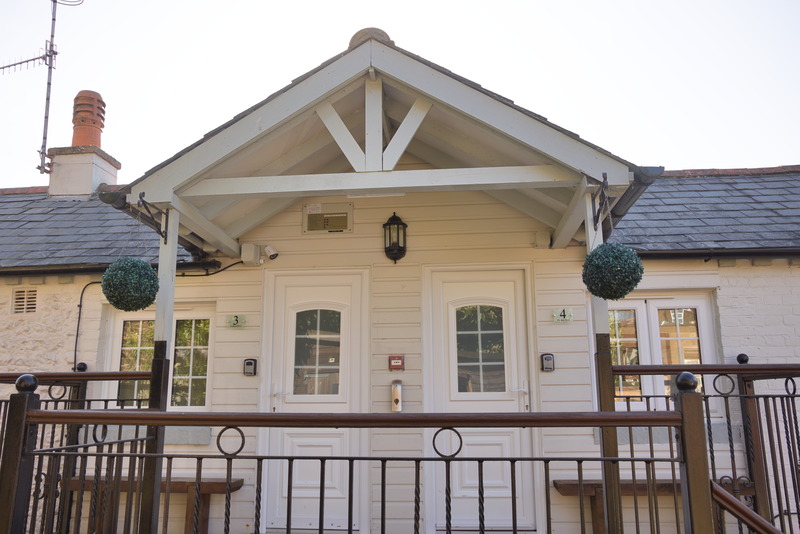 The entertainingly retro-looking "Findon Rest" micro-motel, just four rooms and car parking spaces. The village of Findon is just off the A24 - which is even called the "Findon Bypass" at this point - so it's nice and easy for us to get to, and only ten minutes or so to drive to the race venue.

I'm afraid Wikipedia doesn't have much to say about this village, either, but it does mention the nearby Cissbury Ring, the remains of an Iron Age hill fort.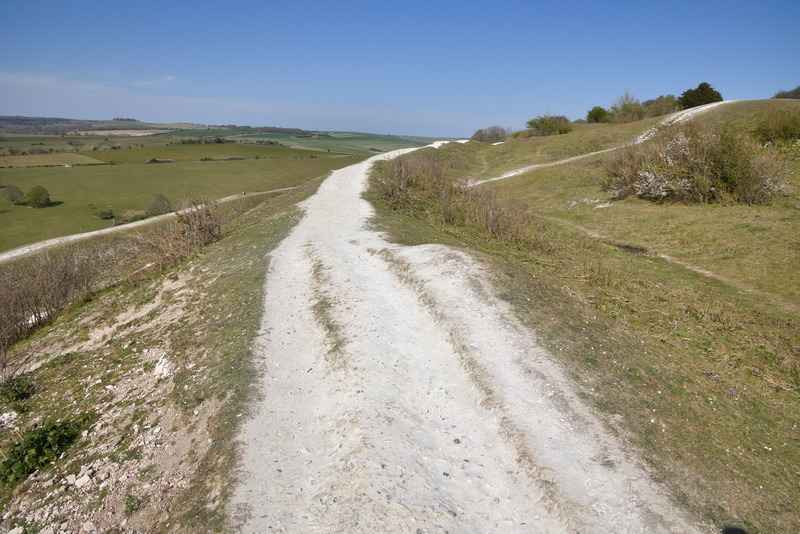 Not a lot to see, admittedly, but it's a nice view. And although it's beautifully sunny, what you can't see in the picture is the freezing gale that's blowing!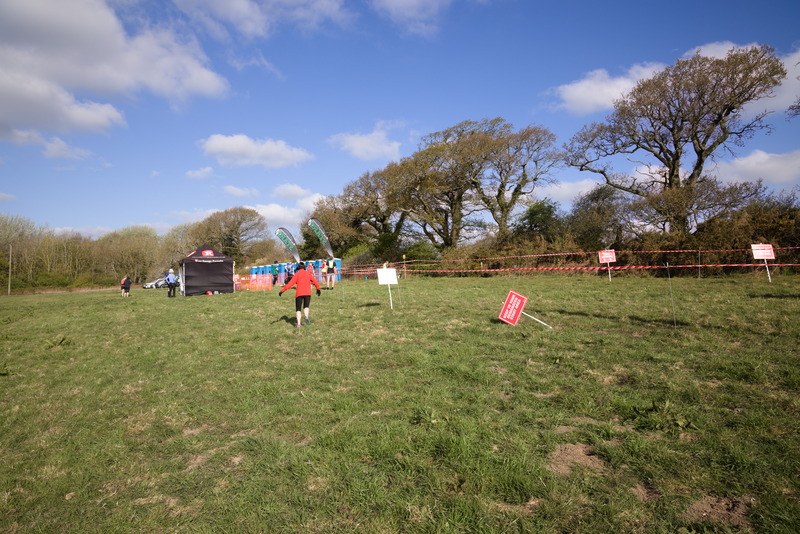 So to the race.

Instead of a mass start on the nearby road, we have individual starts from the field which is normally just the car park. Amanda has been given a specific time, but it turns out that people can pretty much start as they arrive without any problem.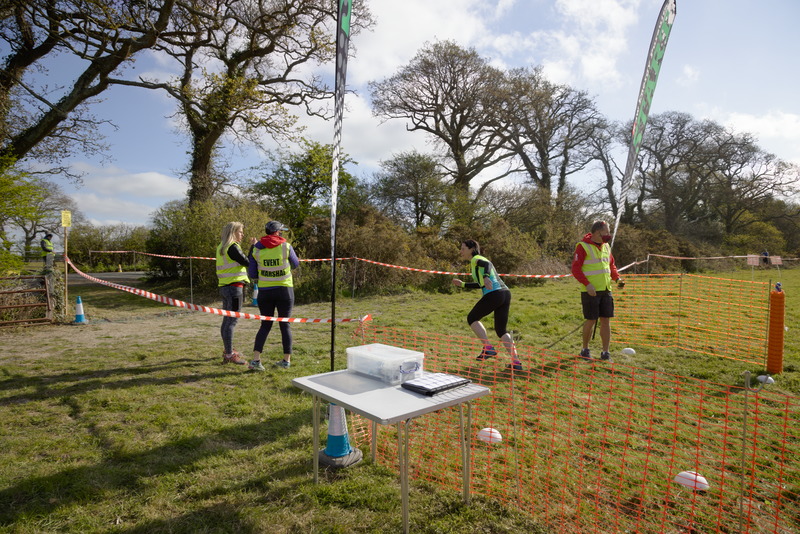 That's it, then, she's off.

Now we've been told "no spectators", but as much of the route is on public roads or bridleways, they can't actually stop me, and to be fair, nobody seems to have a problem with my presence.

What I must do now, though, is a bit uncertain. I had to improvise before, but those improvisations won't work this time because they've changed the route a bit, so I've got to come up with new ones. We'll see how it all works out.

So I jump back on my bike and head out. It would be taking the piss slightly to ride through the start channel, so I take the long way round, which means Amanda is well on her way by the time I get back to this point on the road.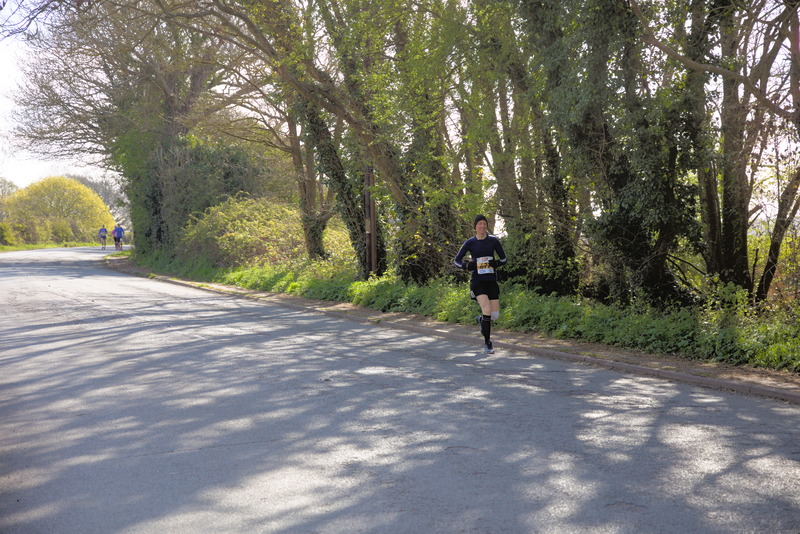 But that means that by pure coincidence, I'm passing the exit just at the moment Natasha runs out!

We last saw her at Epsom Downs for the Tadworth 10 back in January 2020, not long before racing pretty much stopped.

"Good to see you, I'm off chasing Amanda, maybe see you again later."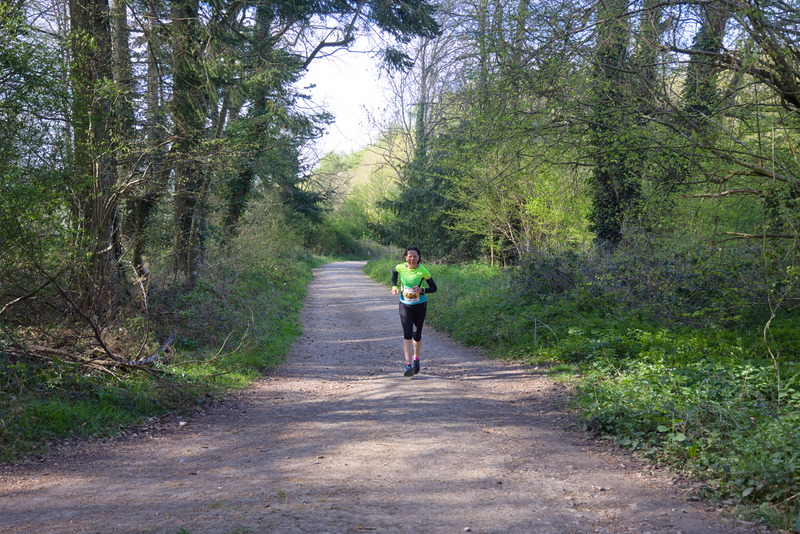 My plan was to meet Amanda for the first time a bit further along, but here she is. My slightly slow start means that I haven't got as far ahead of her as I'd expected.

Incidentally, there are bluebells in the woods, but nothing like as visible as they were in 2018. I'm afraid you're just going to have to use your imagination.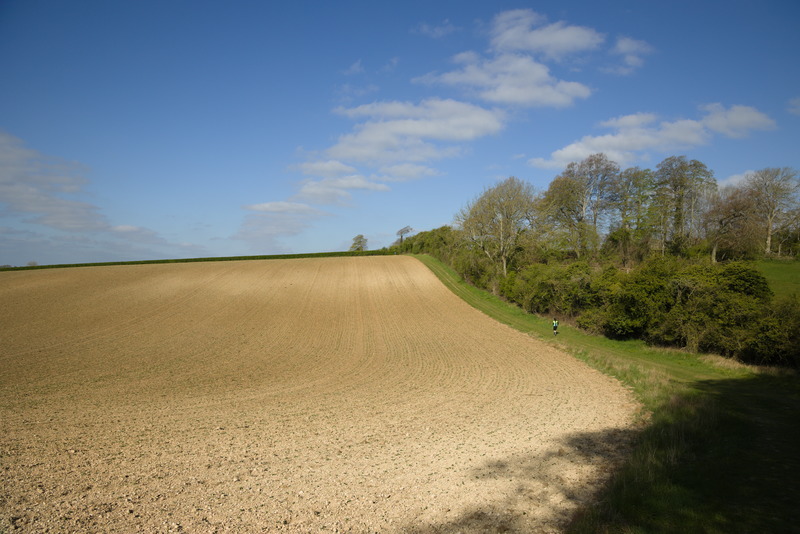 Amanda is now heading to where I'd planned to be, so I'm off to other parts.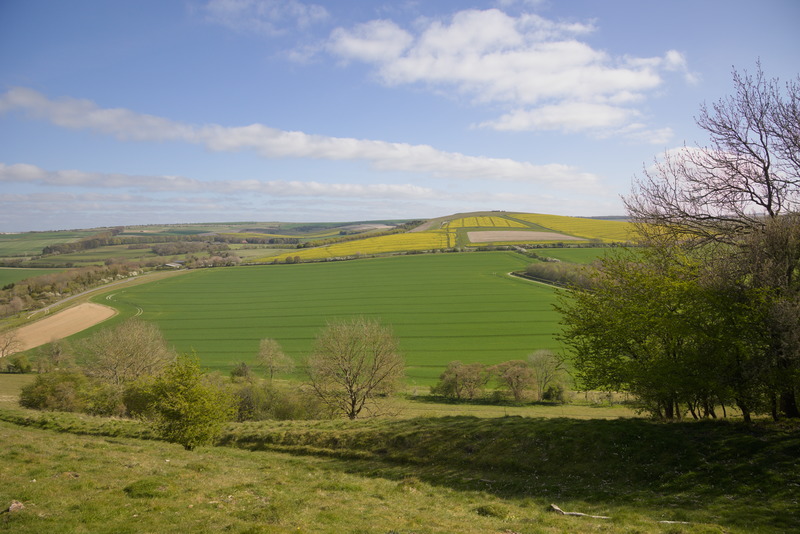 There's a fine view from the top of the ridge, but the path is very rutted and rooty here, so I fear that Amanda will be looking at her feet rather than the scenery.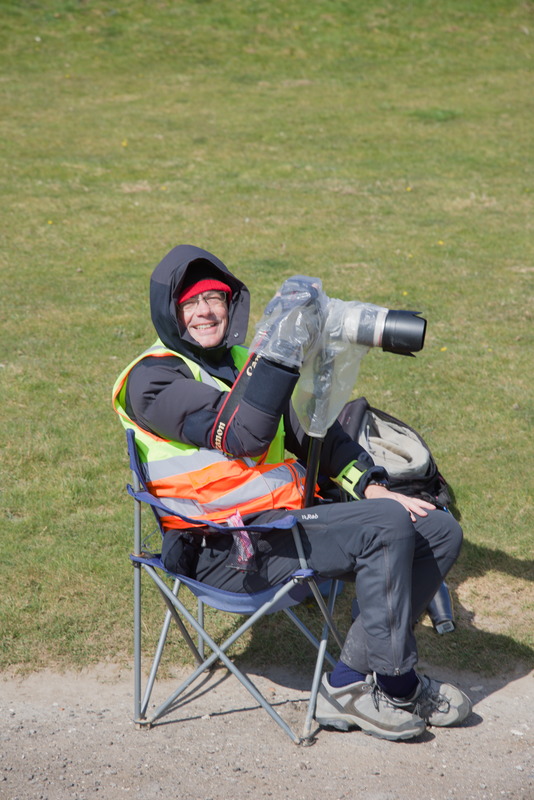 It's Mr Bliss!

At this point I'm sweating from riding my bike hard up the hill in the sun, and I've stripped down to T-shirt level. Ant is in about fifteen layers of thermals and still freezing his proverbials off. There's a cold wind, and no shelter from it up here.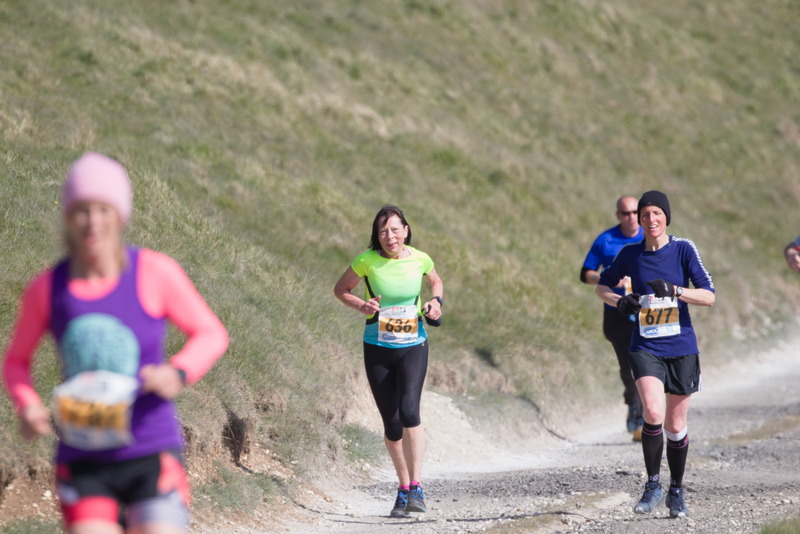 Coming up the hill, Natasha and Amanda are side by side. Natasha is obviously in good form today.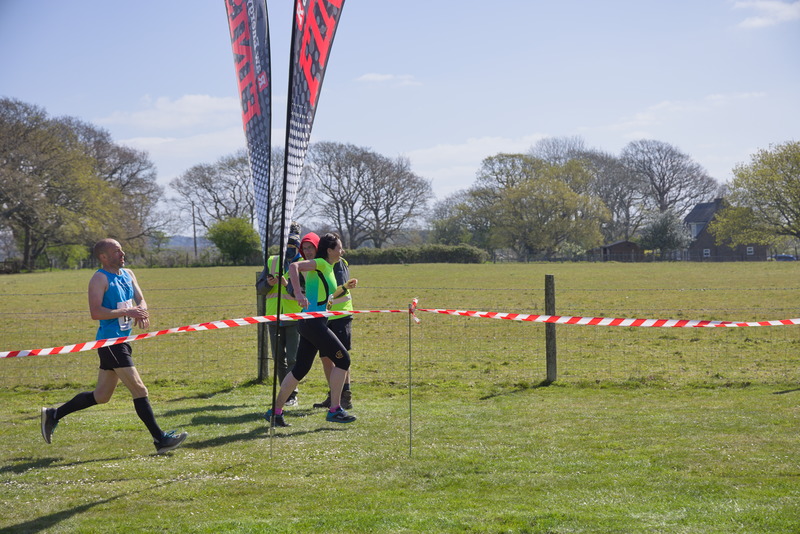 At the finish line, Amanda is almost pipped at the post, but she holds off the challenge. The finish is just outside the Fox pub, and normally it would be heaving with race supporters and other patrons enjoying a drink in the sunshine. Not today, though.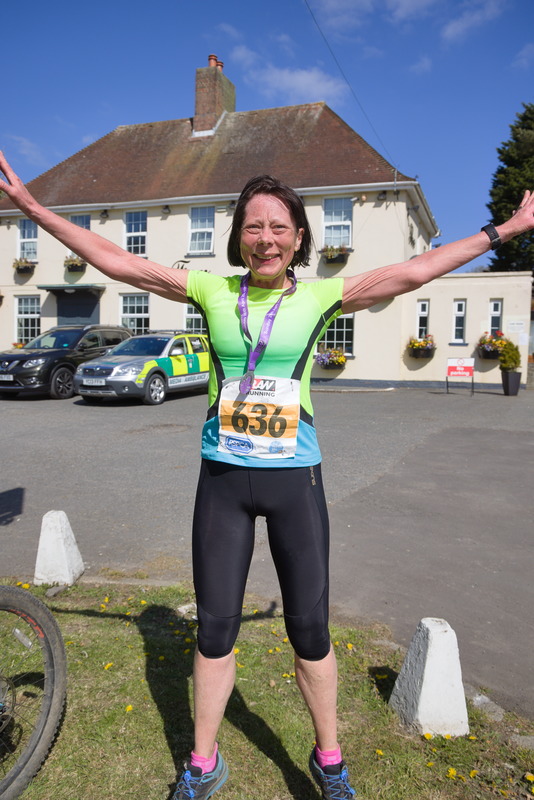 Two races in two weeks! As we get a bit closer to normal life again, a lot of postponed events are going to have to squeeze into a very compressed season, and already we have some diary clashes.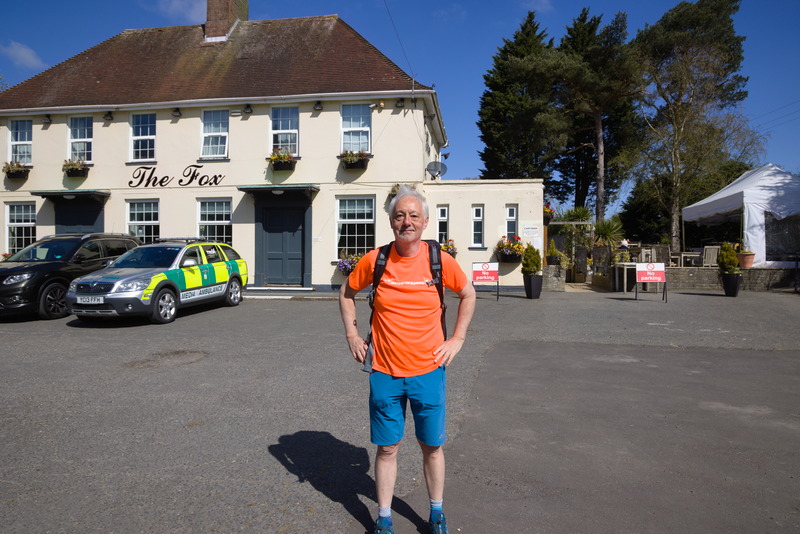 Compared to the previous occasion, I have a lot less mud, but more disappointingly, a lot less beer!

Ok, now, next week we have the Arundel Triathlon, but Arundel is only just down the road from here, so we're going to pay a visit to case the joint...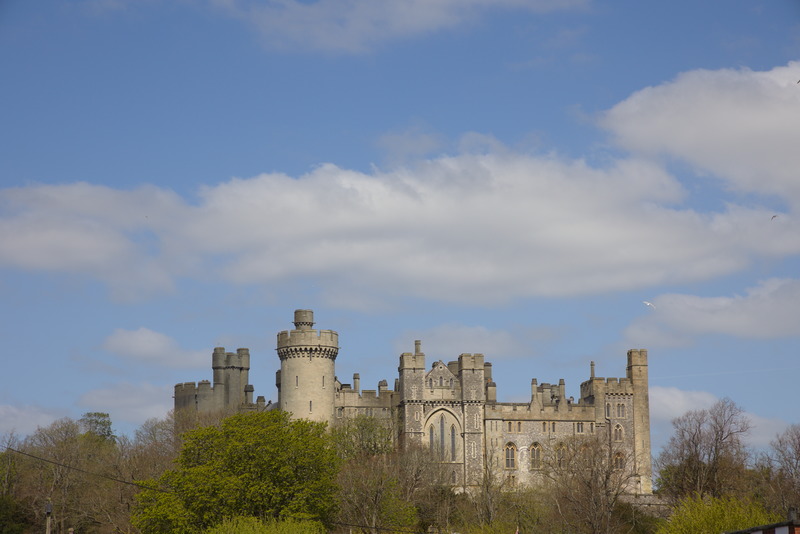 Castle? Check!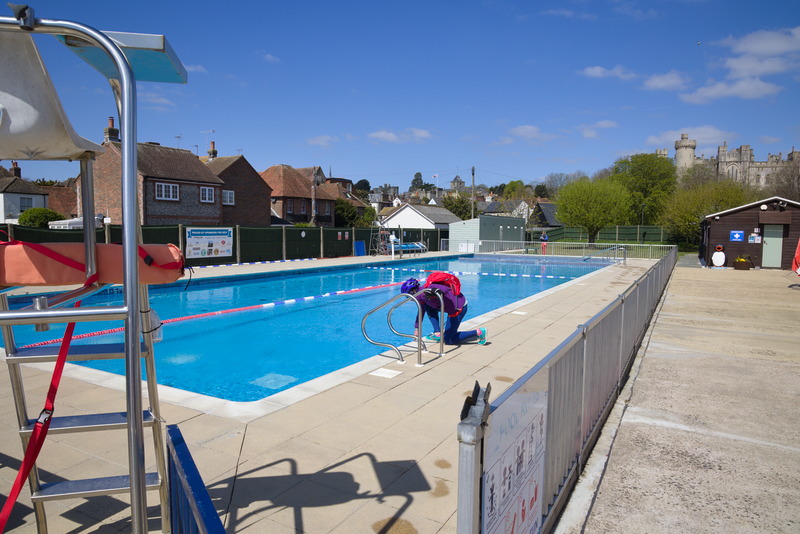 The event is based at the Lido. We're sort of peering through the gates when the girl in the entrance booth asks if she can help us. Amanda would doubtless have mumbled, "No thanks, we're fine" or something, but I explain we're doing a recce for the triathlon and she happily tells us to come in and look around.

The pool is heated to 28C, just like Hampton back home - result!

Next, we will ride the bike course.

This is fairly unexciting photographically speaking, so no pictures of A-roads as such. However, there's a pub called the Spur on the A29 where some classic car owners seem to be having a meetup.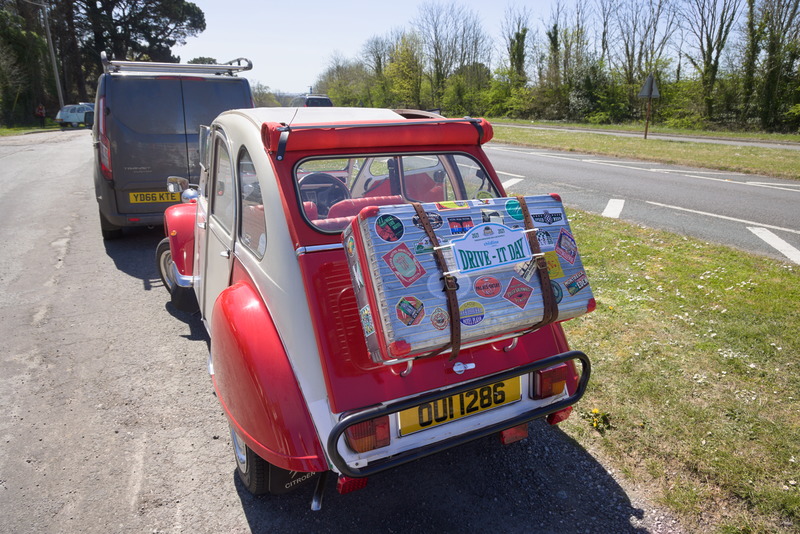 There's a whole bunch of 2CVs, mostly well decorated with event stickers.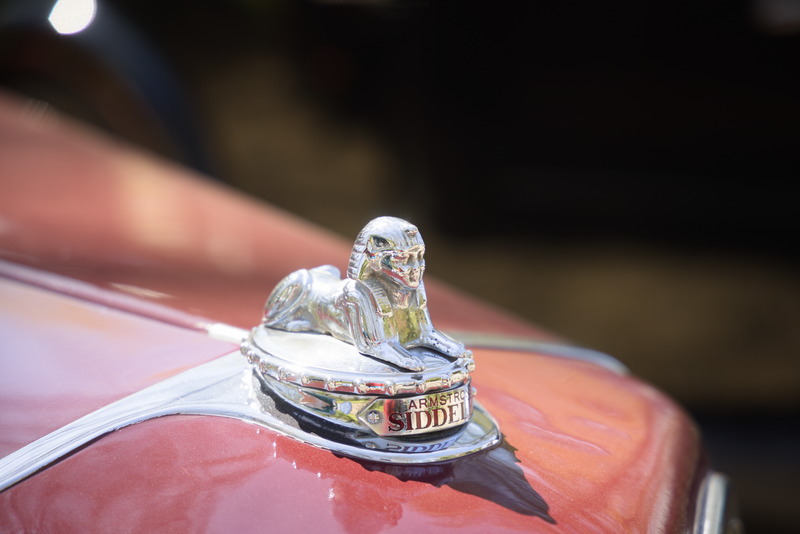 I'm sure this would be called cultural appropriation today, but Armstrong Siddeley haven't been around since the 1960s when that sort of thing was ok.

And you might find it interesting to know that their sister company, the aircraft manufacturer Hawker Siddeley (famous for, amongst other things, the Hawker Hurricane, which was actually more important in the Battle of Britain than its much more glamorous rival, the Spitfire), had a factory in Kingston which is now the site of the Hawker Centre which is where Kingston Parkrun is based. Synchronicity or what?!

(And I must tell you that Wikipedia devotes far more space to the various Siddeley companies than it does to Findon or Angmering.)

We don't have time to check out the run route, but we'll try and make some time for that next week. Now we must go home.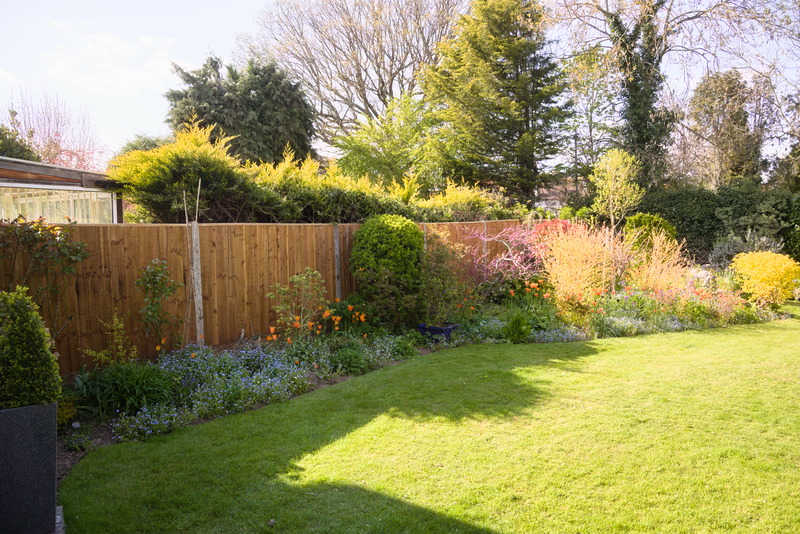 And look! Paul has finished our new garden fence, and a very fine job he's made of it too!

Gosh, two blogs less than a week apart. I'm on a roll, catching up!

Arundel Tri report coming up soon...

Love to all,

Steve.