year index
Beyond John!
---

In 2021, with most running events scuppered by COVID, Amanda did a Land's-End-to-John-O'Groats virtual ultra organised by Phoenix Running. In June of that year, in one of the between-lockdown periods, we stayed in Cornwall for a week and went to Land's End itself.

Obviously therefore, we now needed to get to the other end, so we started looking at taking a JOG break. Unlike Cornwall, though, the north east of Scotland is not very touristy, and there's not all that much in the area apart from the beginning/end of the line itself. But a little further investigation took us a short hop across the sea to Orkney, where we found ourselves a lovely little self-catering cottage, converted from an old chapel. We could do some cycling and walking on the islands, and get the ferry to JOG for a day trip.

Another part of the original plan was to take the overnight sleeper train to Edinburgh, thinking that would be a fun and romantic way to start the trip. Then we found out the price!

Now sure, we can't exactly plead poverty, but when half the journey (because we'd still have to get from Edinburgh to Orkney and back) alone costs twice as much as the total round trip by air (and that's not even Ryanair prices), sleeping on the train becomes a lot less attractive!

So that's it, then: flights booked, we're sorted.

Well, maybe...

It's the day before we go. I log on to BA's website to do online check-in. "Your next flight is Kirkwall to Aberdeen in ten day's time and you can't check in for this yet". What???!!!

I try various options on the website without success, so I call the customer services number. Paraphrasing, "We are so overloaded right now we're not even going to put you in a queue. Better luck next time, eh?"

Ok, the Scottish leg of the flight is operated by LoganAir, so call their number: "We are so overloaded right now..."

Double-check all the email correspondence we've had from BA. Last we heard was a slight change of time for our return flight, but apart from that, we have nothing except the original confirmation of the booking and nothing got flagged as spam by mistake.

Ok, website doesn't help, phone doesn't help, we'll just have to see what happens when we turn up at Heathrow...

Day 1

Perhaps unsurprisingly, the check-in kiosk at the terminal has no more knowledge of our existence than the website did, but we at least can talk to a real human being here.

A very helpful BA agent makes various phone calls and eventually is able to find out that our outward reservation had been automatically cancelled because of a scheduling change, and we should have been informed of it in late December! Needless to say we had been informed of nothing, nor had our tickets been refunded! She makes more calls to find out what options are available to us. Basically, there is no capacity to Orkney today, not even if we upgraded to business class or took a completely different route. Best that's physically possible is getting to Edinburgh this evening and then on to Orkney in the morning.

It's annoying, but we've had bigger travel problems. BA's computer systems do seem to have been struggling badly in recent months, and it's caused a lot of disruption to a lot of people.

So we'll just sit around at Heathrow for rather longer than planned and see if we can find a convenient hotel near Edinburgh airport for the night. Email various Orkney people to let them know we'll be delayed and then we'll just take it as it comes.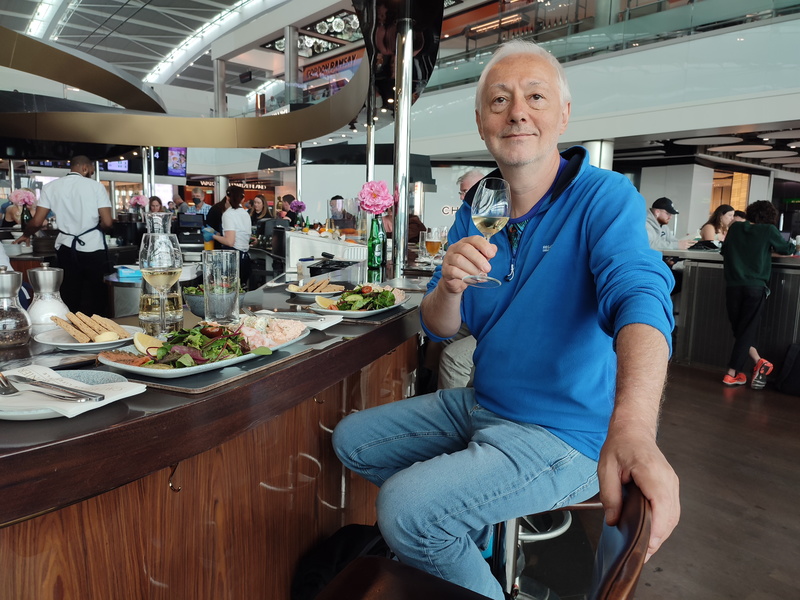 If nothing else, it gives us an excuse to have lunch at the Seafood Bar. We are able to book a room at the Moxy Hotel, which is not quite in the Edinburgh airport terminal, but only a short walk away.

Much later, we are finally on the plane...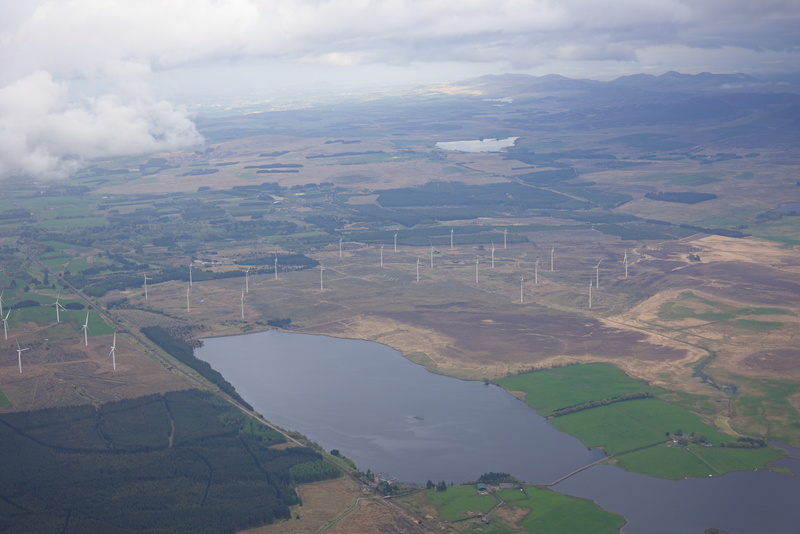 As we descend towards Edinburgh, there are an awful lot of wind turbines to be seen. This will turn out to be a subtle hint regarding the Scottish weather!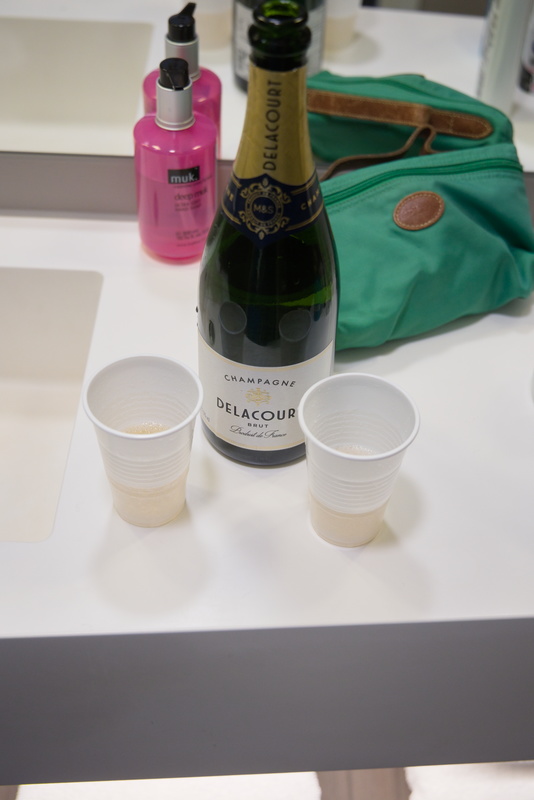 There's a Tesco at the airport, so we buy a bottle of Champagne to celebrate being at least halfway. Then we drink it from disposable plastic cups found in the hotel bathroom.

The Moxy is a bit pricey for what it offers, but you're paying for the location really, just a few minutes walk from the terminal building. And although the rooms are pretty simple, there are some nice touches and the public areas have quite a fun design.



Well there's a thing: haggis pizza! It has to be tried! Not bad, actually.

Day 2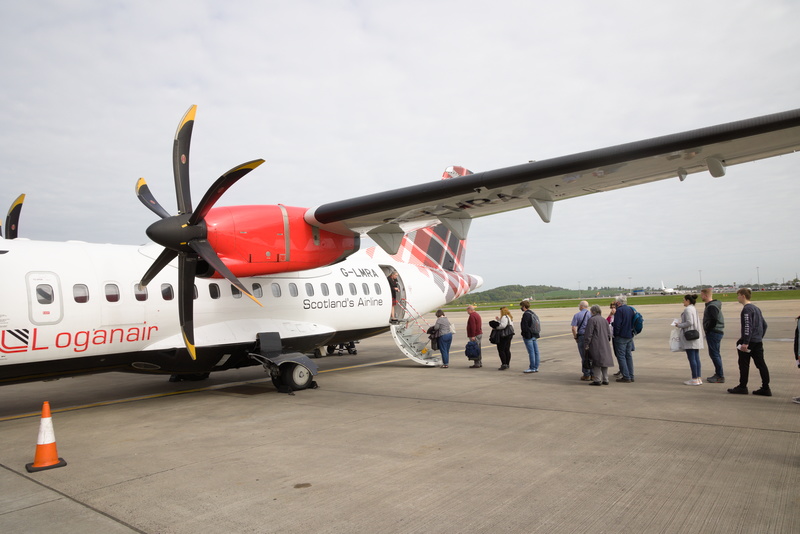 The final stage is upon us.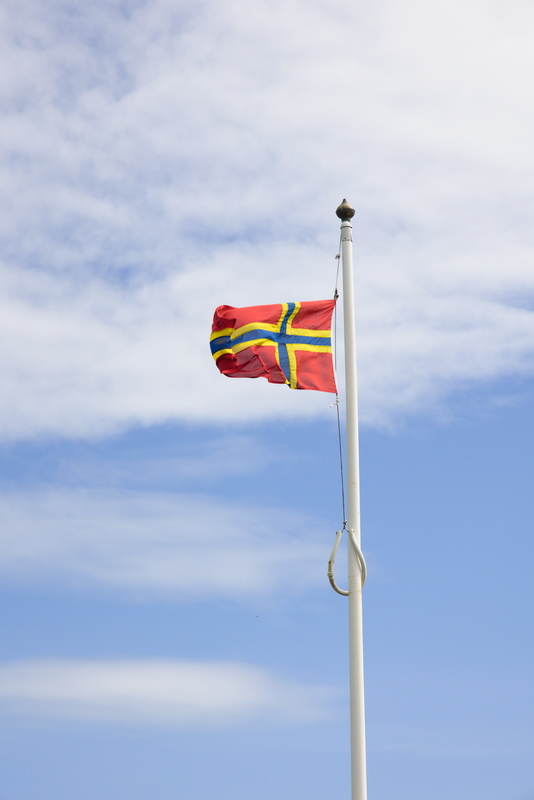 We made it!

We have a hire car waiting for us, and we're going fill up with provisions at the local Tesco, then pick up some bicycles. Unfortunately, the bicycle place is pretty much totally the opposite direction to our cottage, but 'The Mainland' (as they call the largest island) isn't huge and Google reckons it'll only take us about twenty minutes to get there.

Kirkwall Tesco is somehow a lot less stressful than New Malden, which always seems to sap our will to live on the relatively few occasions we've been there. I do wonder for a moment if some Mastercard algorithm will think, "They never spend that much in Tesco, it must be fraud!", but all is well.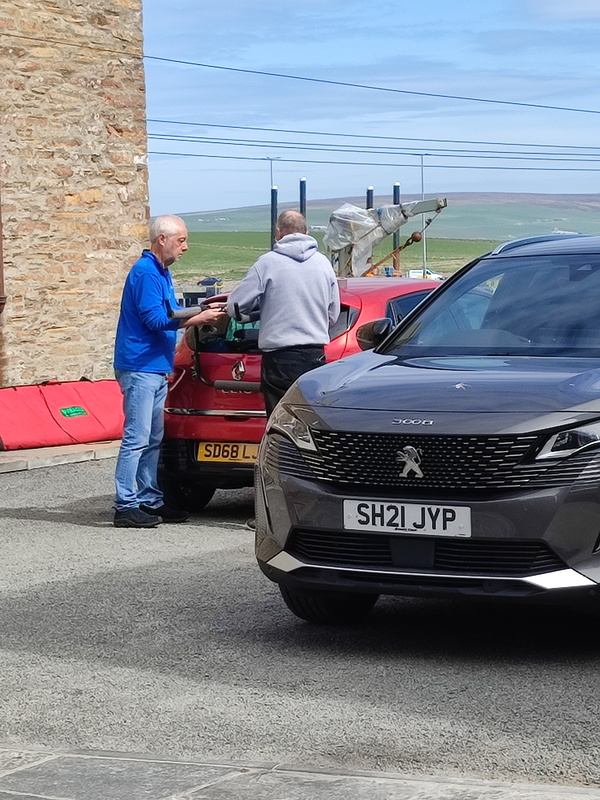 What takes rather longer than expected is trying to fit the bike rack to the hire car. Although it's a Clio and we used to use a similar rack on our old one, the hatchback design has changed enough to make it surprisingly difficult. John the bicycle man and I get it sussed eventually, but it doesn't feel as stable as I'd like when driving.

But just like our Tesco experience, it turns out pretty relaxed: the main roads are very good and outside of town centres there really isn't much traffic. Despite my nervousness regarding the bikes, we get to our cottage easily without trouble.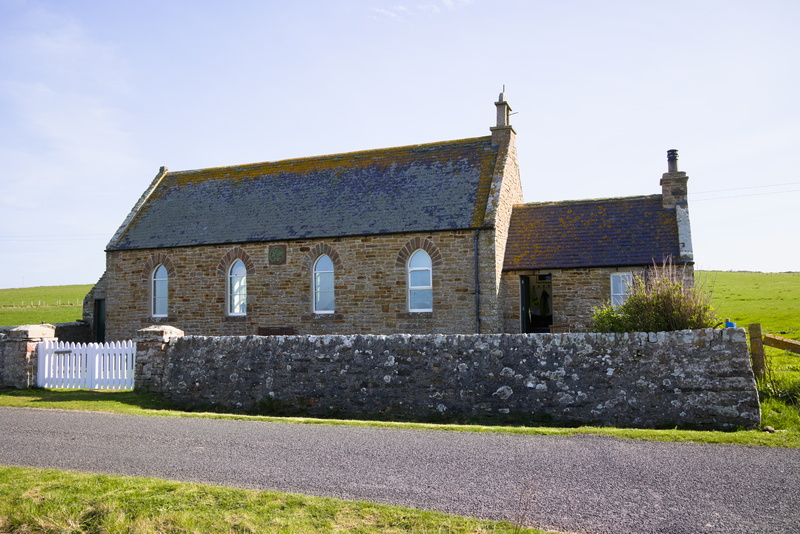 "Herston Hall", a converted chapel just outside the village of Herston. Our nearest neighbours are sheep, rabbits and seabirds.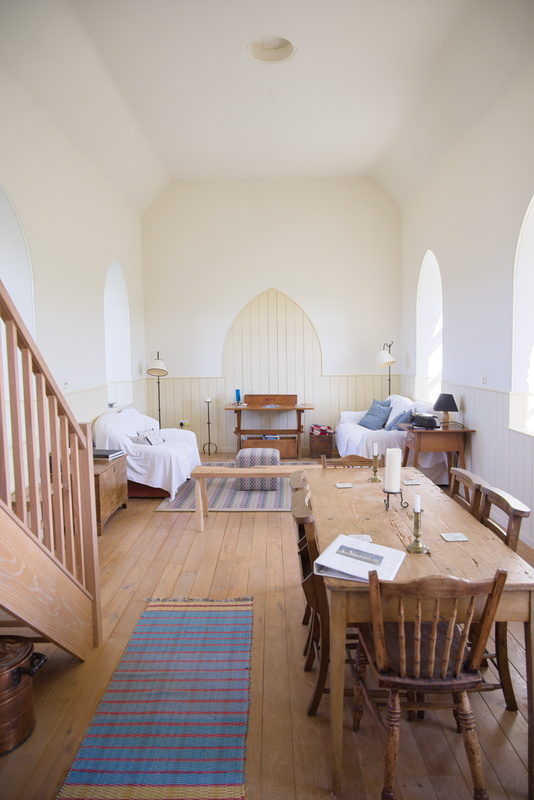 It's very light and airy inside, and the conversion has been done to a high standard.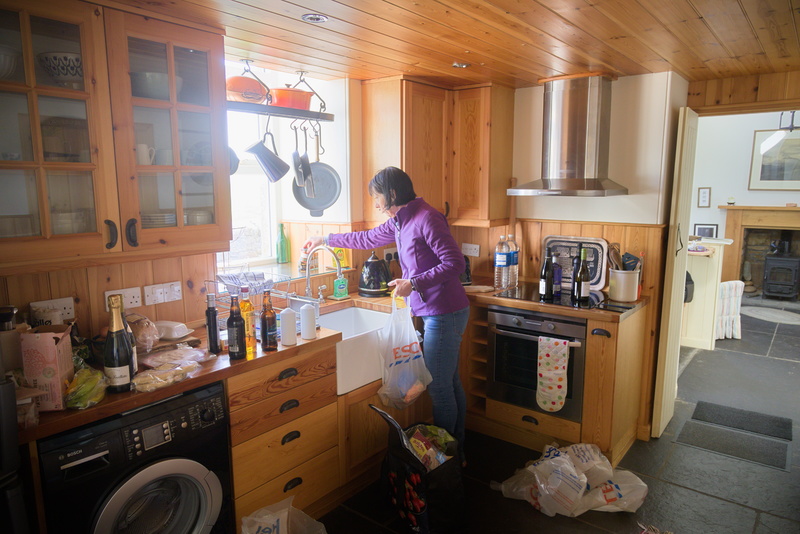 The kitchen is a decent size and while the equipment is a bit variable - some top quality, some not so - that's pretty much the norm for self-catering. I've brought my mini-whetstone from the Caribbean (remember?) in the expectation of needing it here too, and that is indeed the case.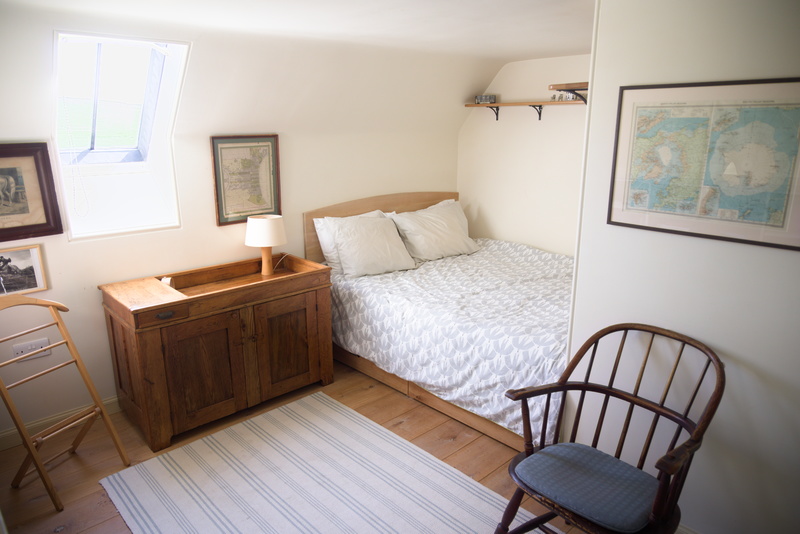 The bedroom is a mezzanine above the kitchen with a staircase up from the lounge.

Day 3

Not great weather, so we're going to Kirkwall to do mostly indoor things.

Our main target is St Magnus Cathedral, but as we walk out of the car park, we see a sign telling us of a craft fair, so in we go.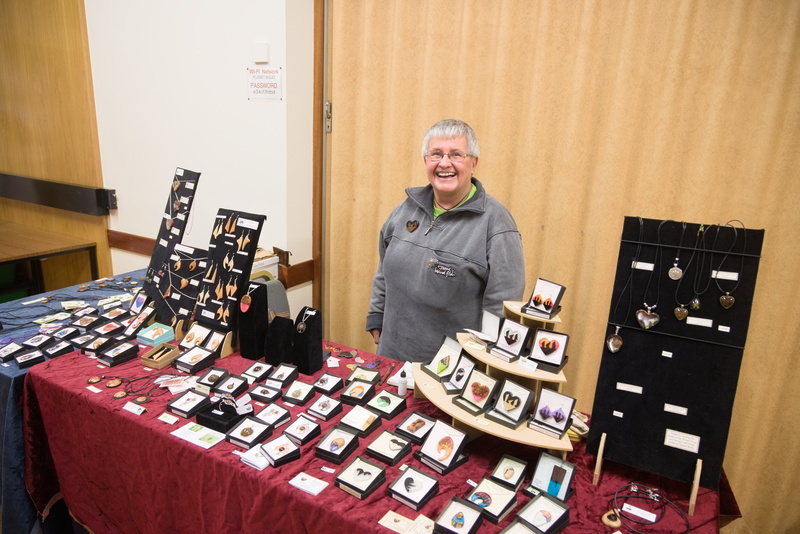 We have quite a chat with this lady who makes jewelry mostly from wood. Orkney is not exactly what you'd call thickly forested, so wood is at something of a premium and she uses all sorts of odd sources. Driftwood found on the beach, old bits of discarded furniture, offcuts from larger scale woodworkers, you name it! Her items are small, of course, so a little timber goes quite a long way.

We buy a couple of her pieces, and also a little carved stone from another stall. We're not the greatest fans of traditional Celtic design, but fortunately neither artist is doing traditional Celtic!

But now, to the Cathedral (which technically isn't a cathedral).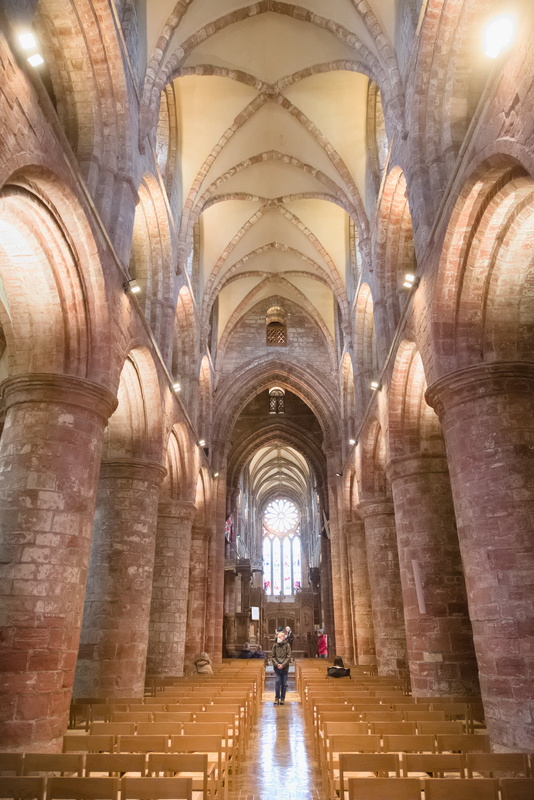 St Magnus was begun in the 12th Century, when Orkney was Norwegian and part of the Archbishopric of Niðaróss, or what is now Trondheim. Originally Roman Catholic, it's been through a fair few denominations since, and is now the Church of Scotland's parish church for Kirkwall. Being Presbyterian, they don't have bishops and consequently don't have cathedrals, hence the "technically not a cathedral" note above. Nobody seems to be too fussed, though.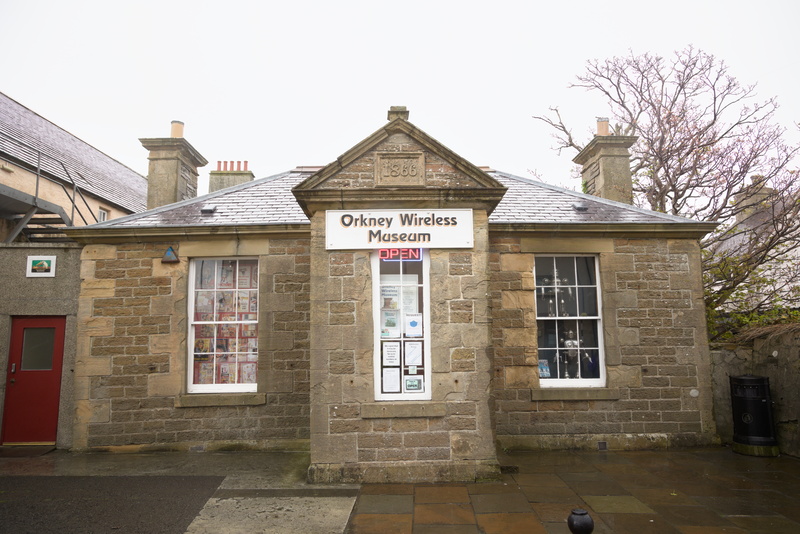 Rather more recent history at an interesting little museum.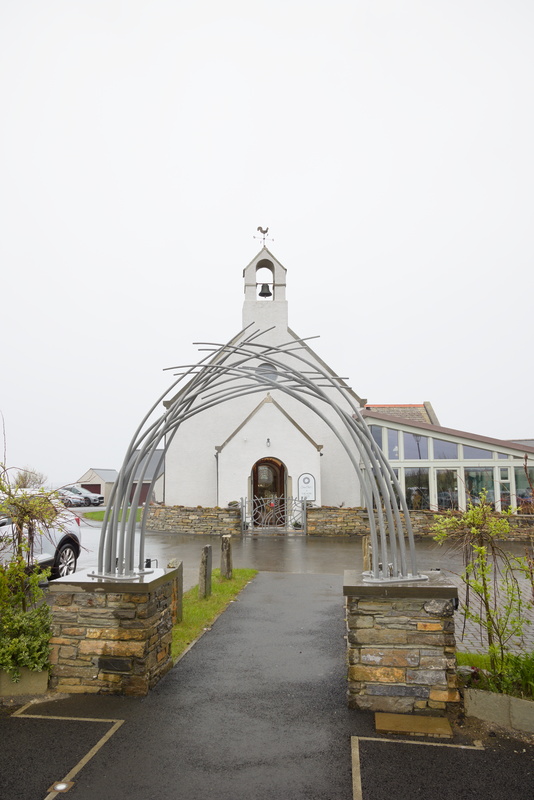 And another ex-chapel, now the Sheila Fleet showroom and cafe.

We first discovered Sheila Fleet's jewelry designs many years ago at a lovely little shop in Guildford. She's not traditional Celtic either! Amanda finds it hard to choose, but valiantly refuses to give in to indecision.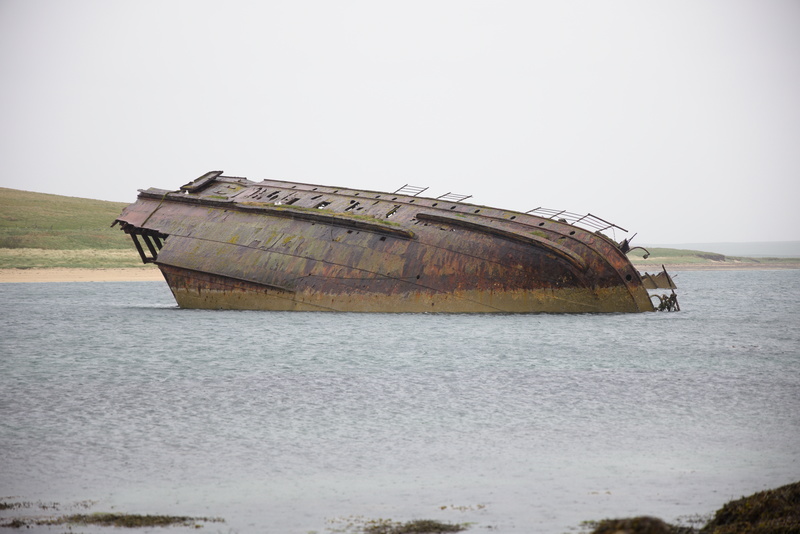 On our way back, we stop to look at some of the ships that were deliberately sunk to block access to Scapa Flow during the two World Wars. This is part of the remains of the SS Reginald, sunk in 1915.

Day 4

We're going to walk into St Margaret's Hope, or "The Hope" as it's called by the locals. It's a small town just a few miles along the coast, but first we climb the hill behind the Hall to check out a ruin we've seen from below.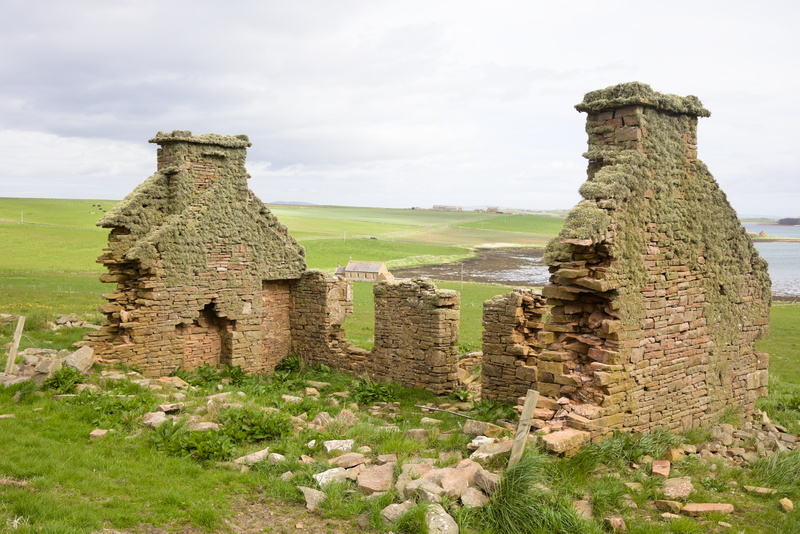 What an estate agent might call "in need of modernisation".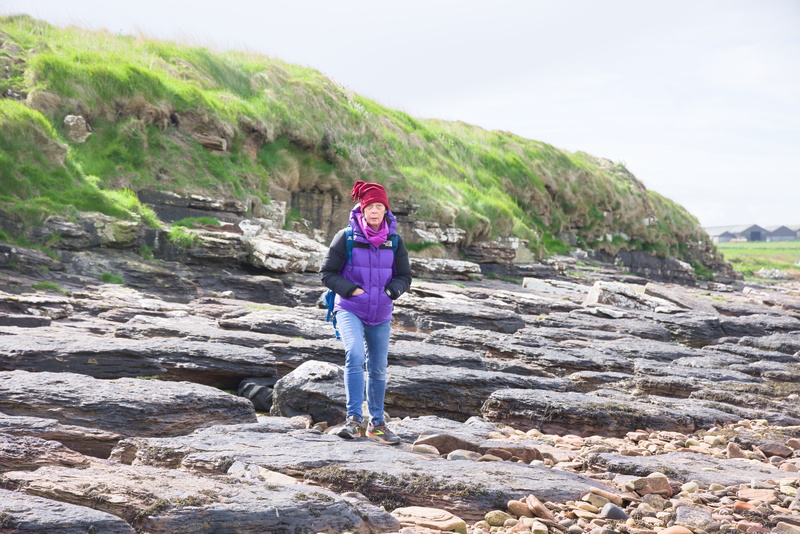 There are quite a few sandy beaches, although this isn't one of them.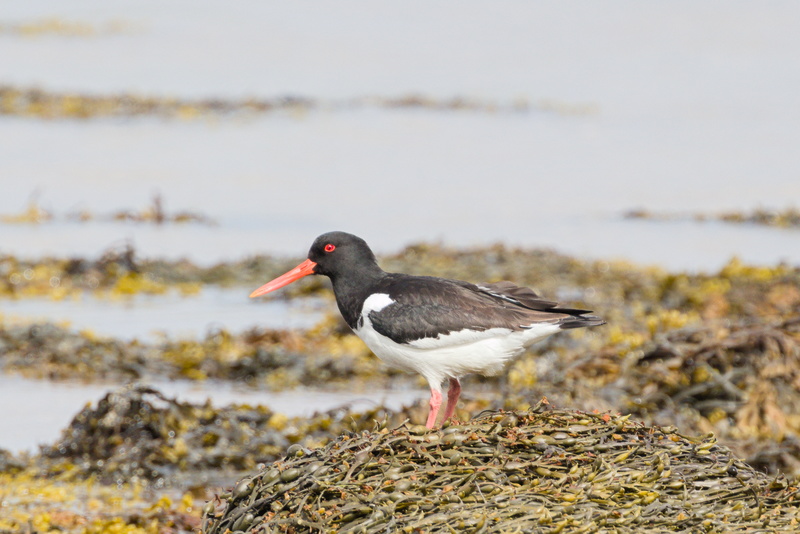 Oystercatchers are common, but none of them seem to be catching any oysters.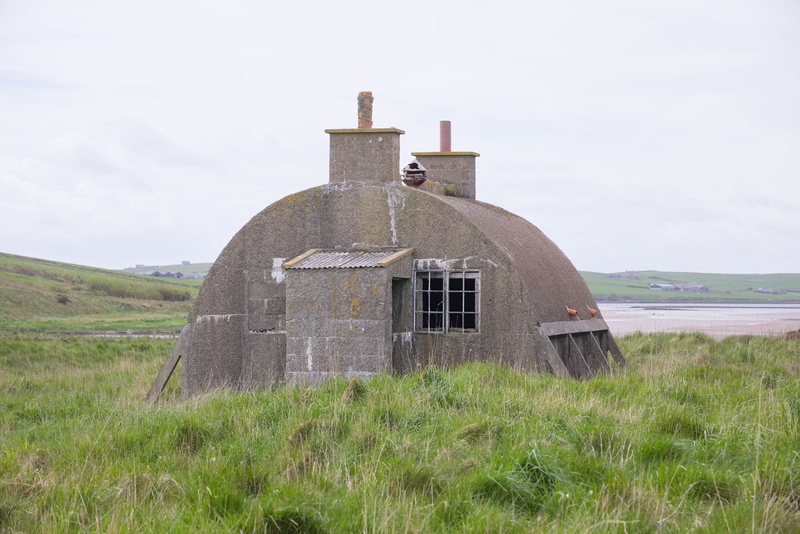 We see a few of these strange concrete huts, almost windowless and with no obvious function.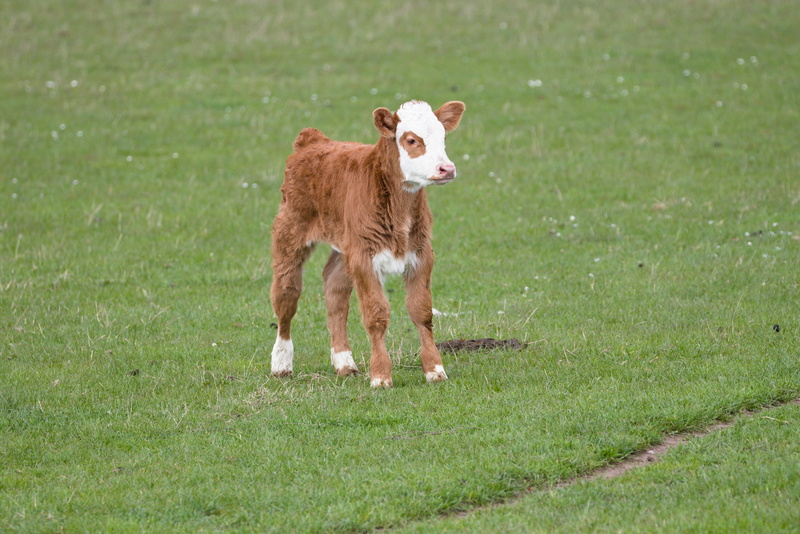 Spring in Orkney is well behind the seasons back home, and there are many very young animals in the fields.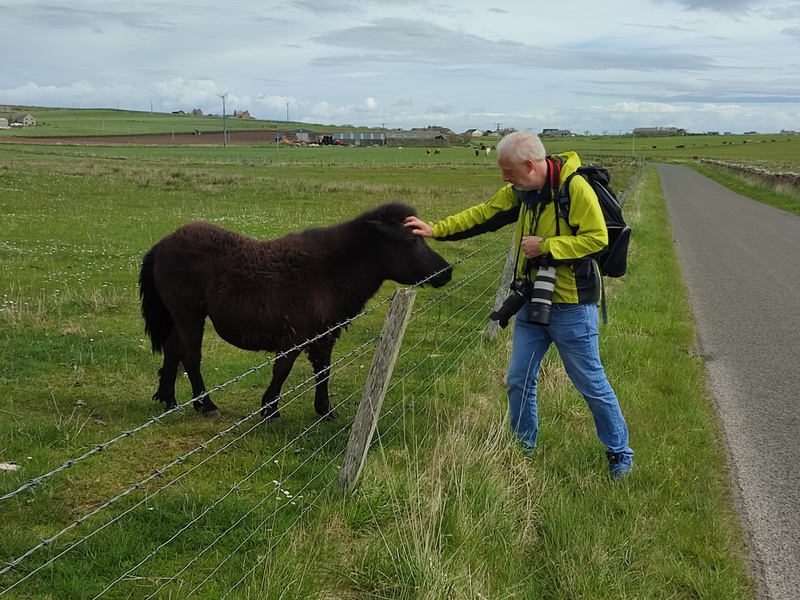 Some friendly ponies, too.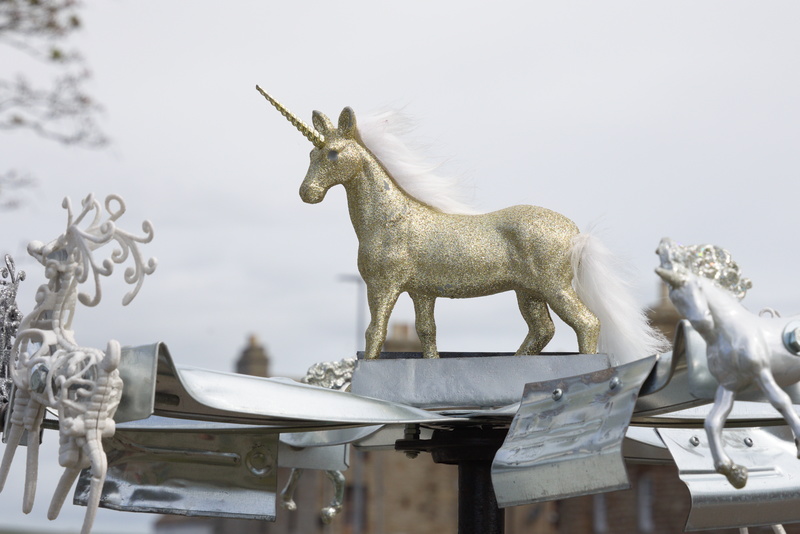 Curious artworks!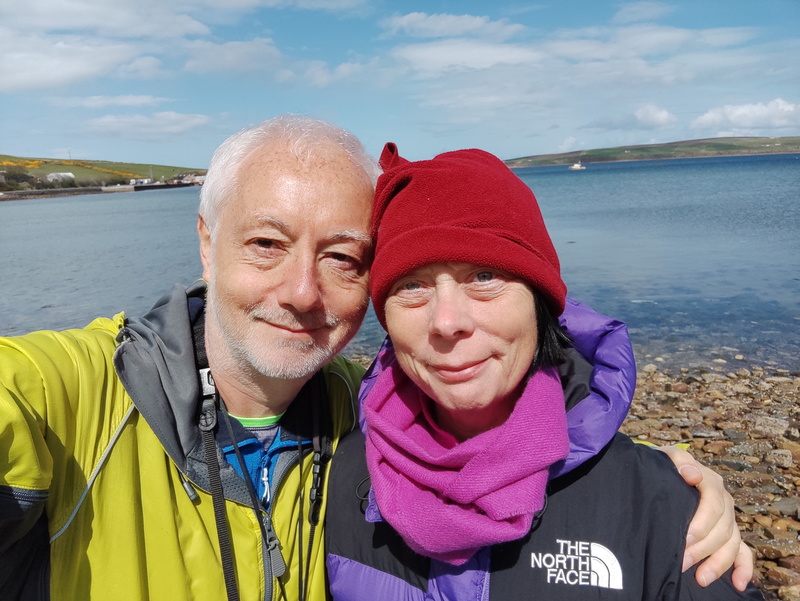 It's a bit chilly, even with the sun.

Day 5

We are spending today being creative with Angela at Herston Stained Glass.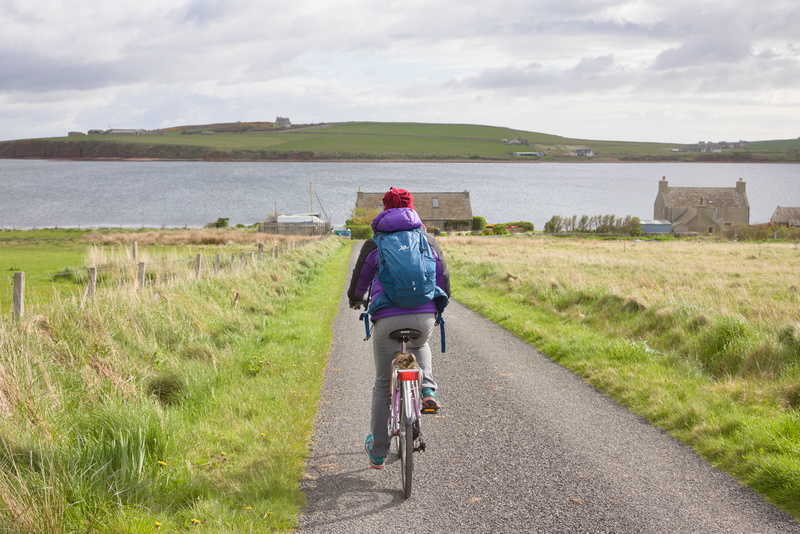 We've not had a chance until now to use the bicycles we hired. Ok, it's only half a mile or so, but it's the principle of the thing.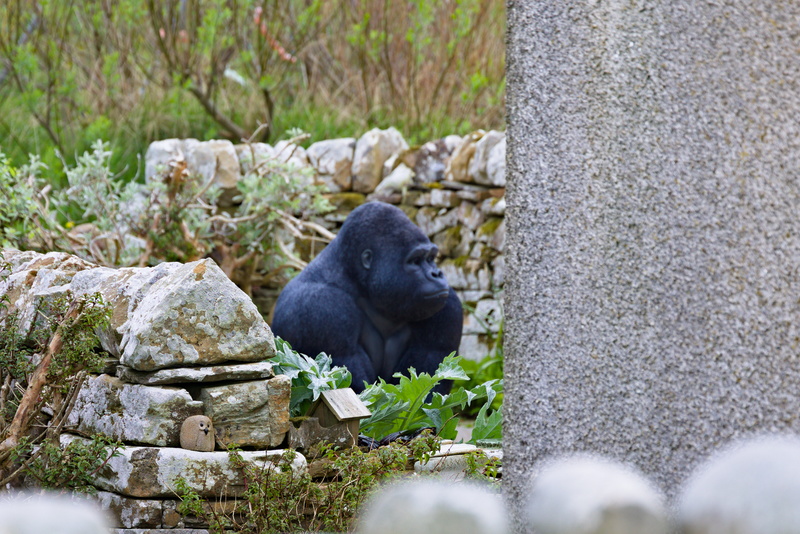 Wait a moment! Yes, that is a gorilla in somebody's back garden! Ok, not a real one, but quite realistic even so.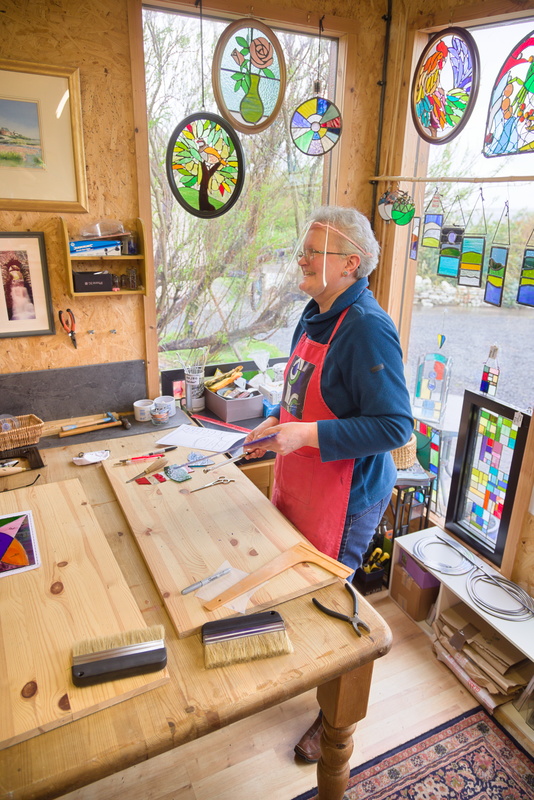 In Angela's workshop.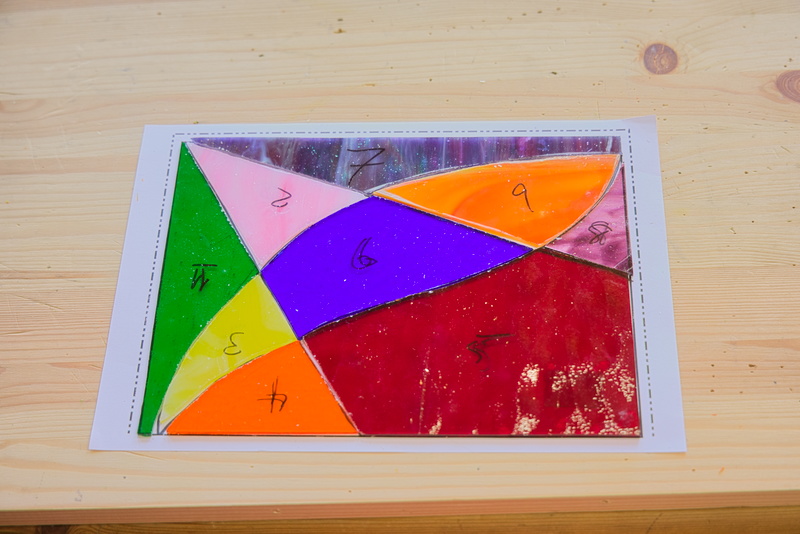 We start by drawing out a design on paper, then cutting the glass pieces to match. They'll need to be trimmed and adjusted as we fit them into the lead strips.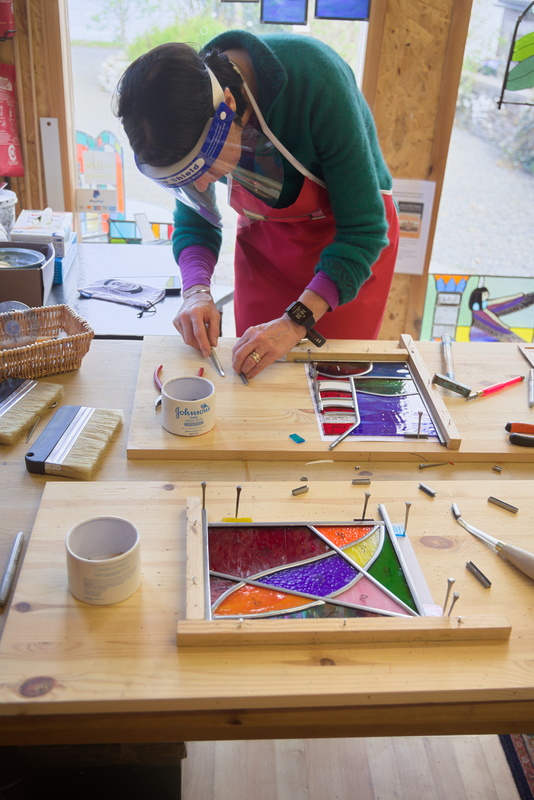 Mine now has all the glass and lead cut and trimmed ready for soldering, as Amanda does the final stages of hers.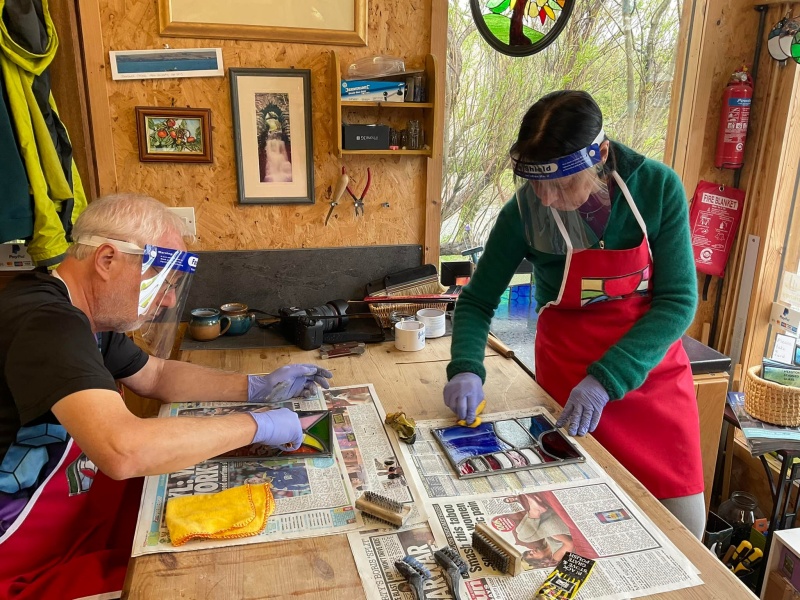 Hard at work on the finishing touches.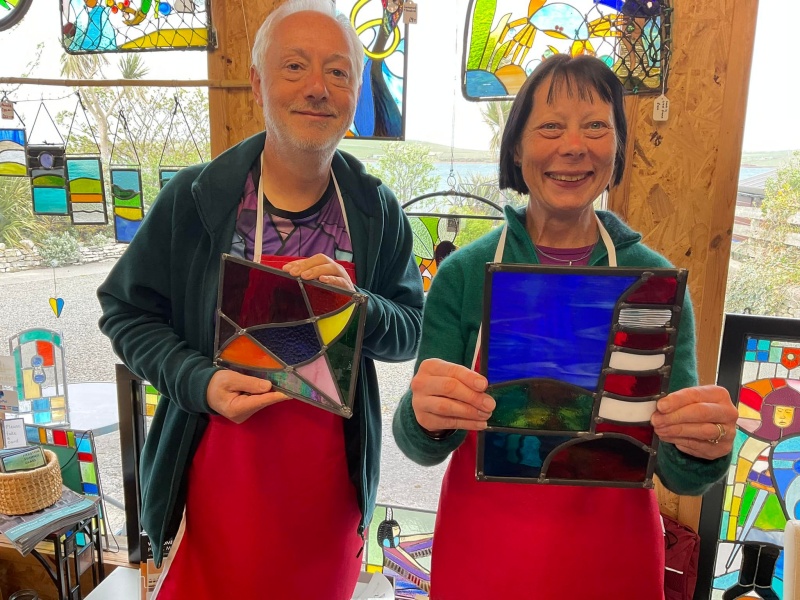 And we show off our finished creations. (Thanks to Angela for the last two pictures of both of us.)

We've had a fine time indeed, and would recommend the day to anyone, although it has to be admitted it's a bit far from home for most of our friends. Well, all of them really, but if you fancy a holiday in Orkney, definitely consider this in your itinerary: Herston Stained Glass.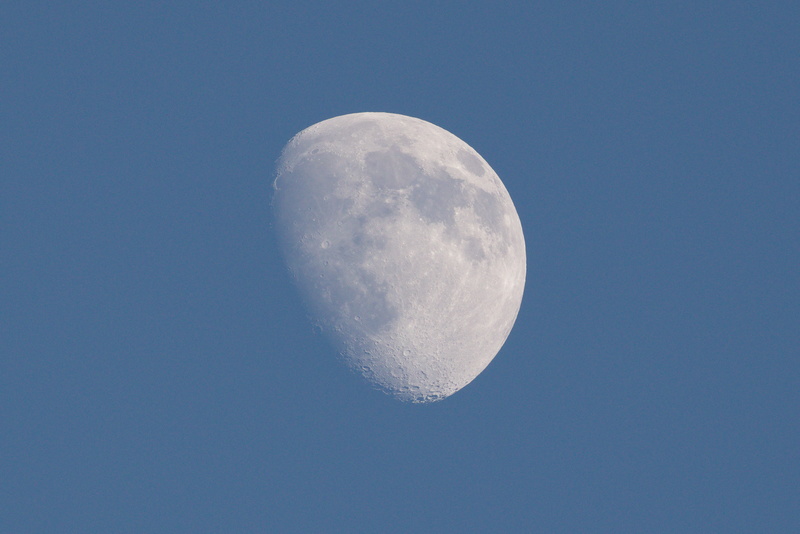 And now for something completely different. The Moon in the Orkney evening sky. While the seasons may be lagging, the days are already much longer than they are Down South.

Day 6

Remember that the whole reason for us being here began with Amanda's LeJog virtual? Well John O'Groats, here we come!

The ferry crossing from Orkney to JOG leaves from a terminal just a few miles south of us, but because there's only one return trip a day, we'll have quite a while there. The plan, therefore, is that Amanda will do some running while I cycle beside her, then we'll have a bit of a walk and/or bike ride around the area together. We ponder whether to ride to the ferry terminal and back or take the car, but eventually decide on the latter. I don't fancy trying to fit the bikes on the rack again, but because we don't have a car full of supermarket shopping, we can fold down the rear seats, take the front wheels off the bikes, and get them in the back.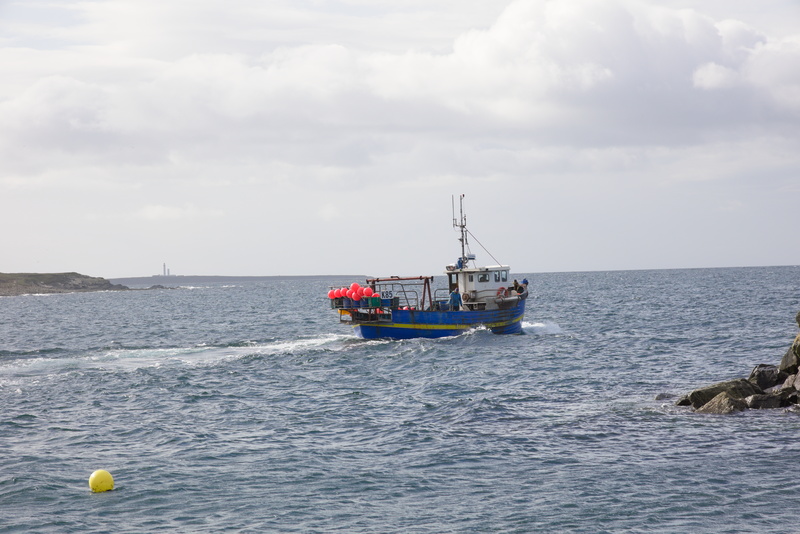 The port at Burwick is not a big place. When we arrive, there's a fishing boat preparing to leave and... well, that's it. There's a car park with no cars other than ours and nobody seems to be travelling with us today.

A little while before the ferry is due, though, we look up and see two or three big coaches arriving. Completely empty. They are going to be collecting people, not delivering them.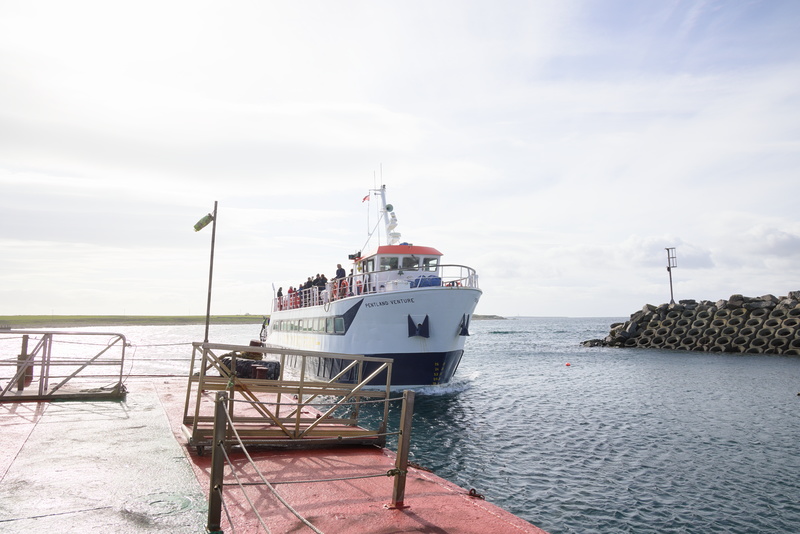 The incoming boat is packed! These are all day trippers from the UK mainland and will mostly be put in the coaches. The only exceptions we think are a young couple who've brought bicycles.

"You're brave!" I tell them.

We and our own bicycles are indeed the only passengers on this leg. The sea is probably considered dead calm by local standards, and while Amanda isn't exactly enjoying the passage, she's not suffering as she has sometimes done.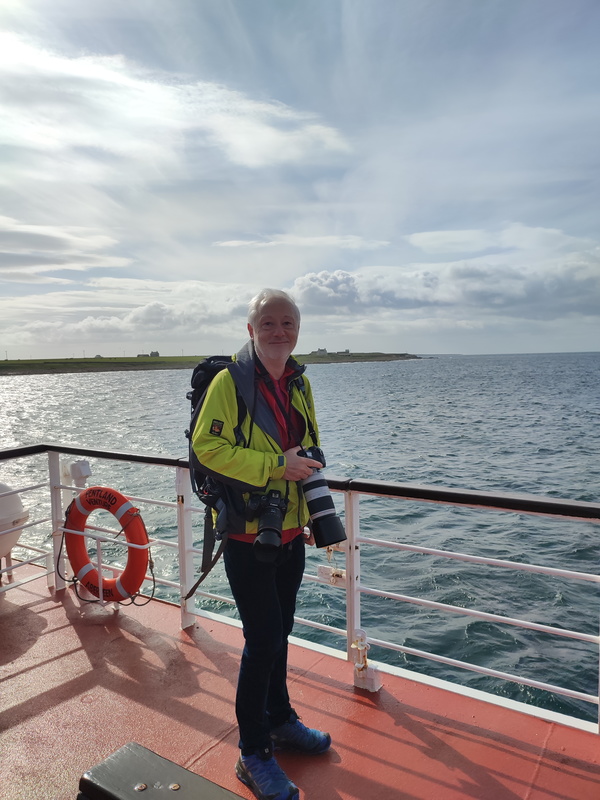 She's even able to take a picture of me before she decides discretion is the better part of valour and she'd better go sit quietly below.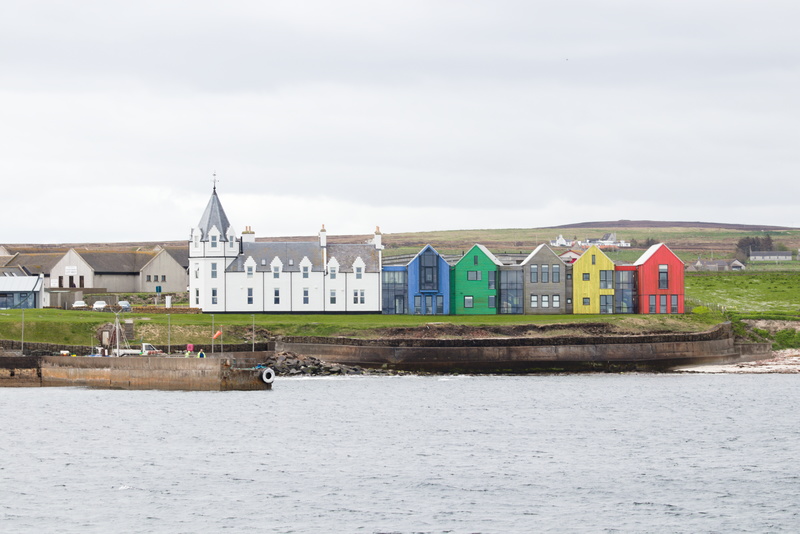 This is what John O'Groats looks like as you arrive. You are looking at the former John O'Groats Hotel, originally built in 1875 but which had fallen into considerable disrepair, now restored as a block of holiday apartments along with the colourful Scandi-style extension. Apart from a few shops and the visitor centre, this is John O'Groats.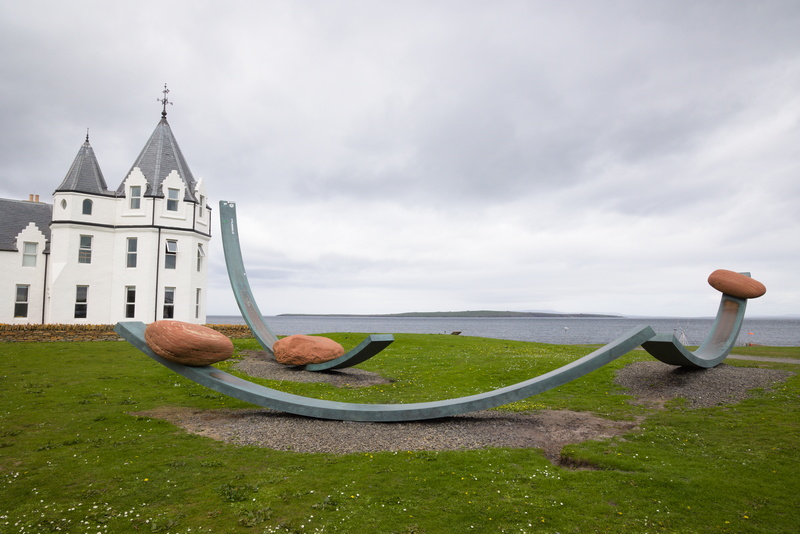 It's art. It's kind of deep, but that's art for you.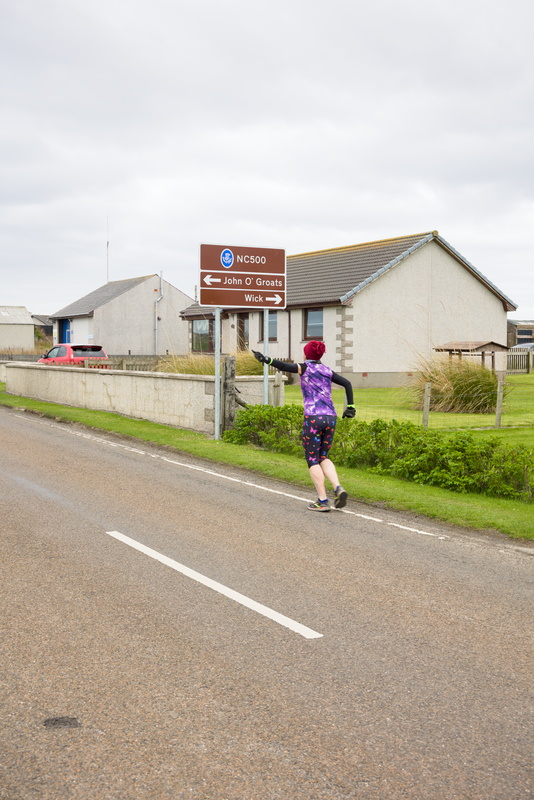 At last, slightly set up for the camera it's true, but she's running the final part of the virtual for real.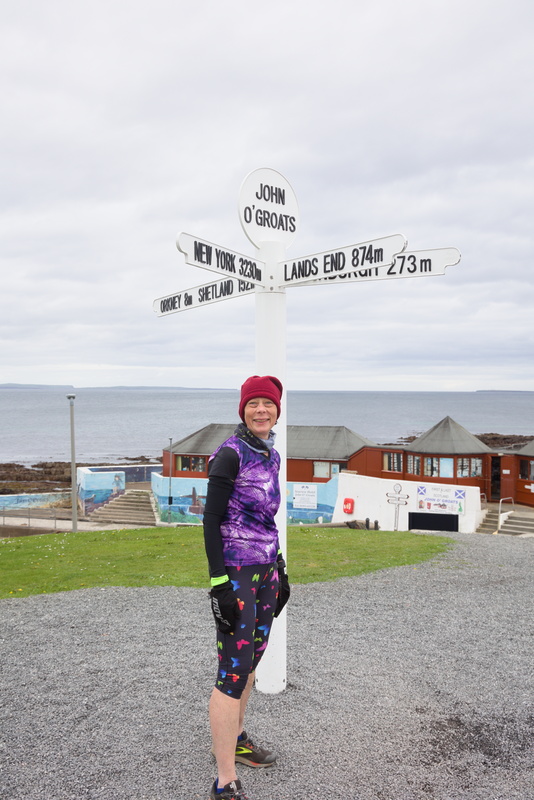 TA-DA!

Land's End to John O'Groats. Done.

As we've been running/cycling around, we find that there's very little apart from farmland with sheep and cows in the area, so it's not the most scenic for cycling. We decide therefore to walk along the coast path, which we've read is very rugged and scenic.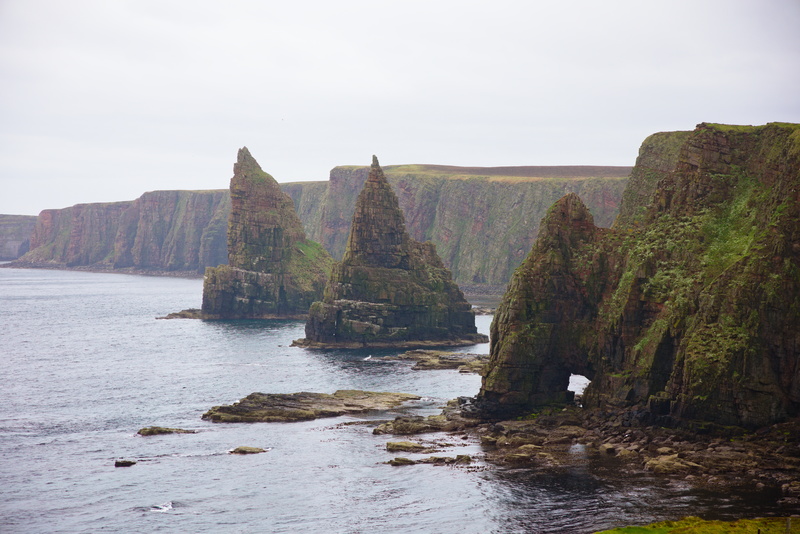 The weather is closing in a bit, and I've slightly tweaked this picture of the Duncansby Stacks to remove some of the general mist and haze. THat said, some of the tourist promotional pictures you'll see if you search online are positively lurid!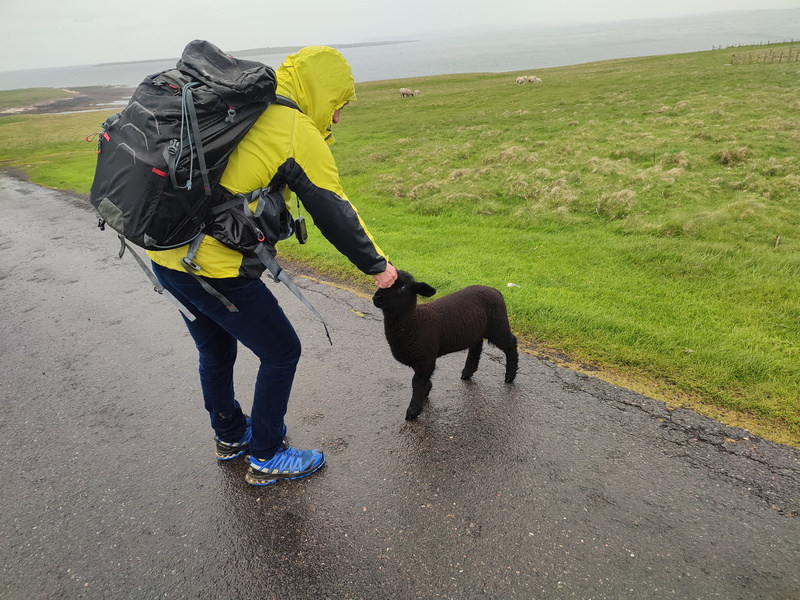 Remember I made friends with a small black pony earlier? It's a small black sheep now.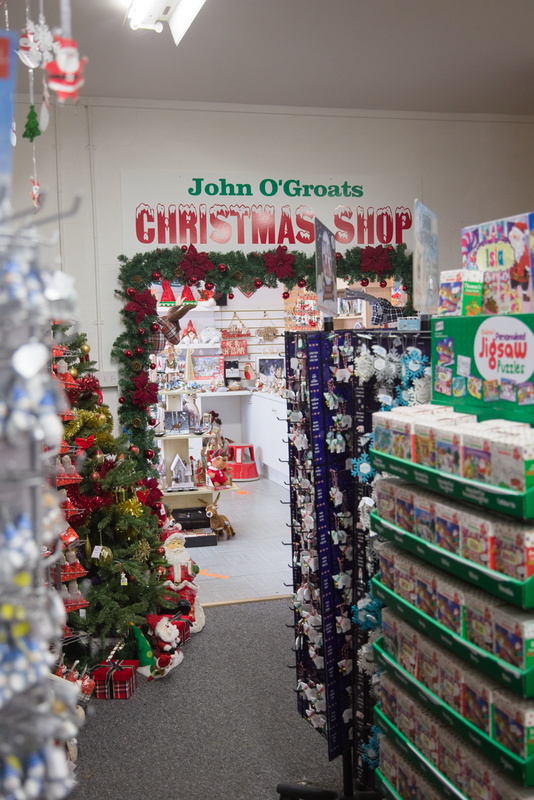 Remember Wizzard's classic hit from 1973, "I Wish It Could be Christmas Everyday"? Well in John O'Groats it is! You don't remember? Come on, even if you weren't even born then, you must know it! Here, it's on YouTube.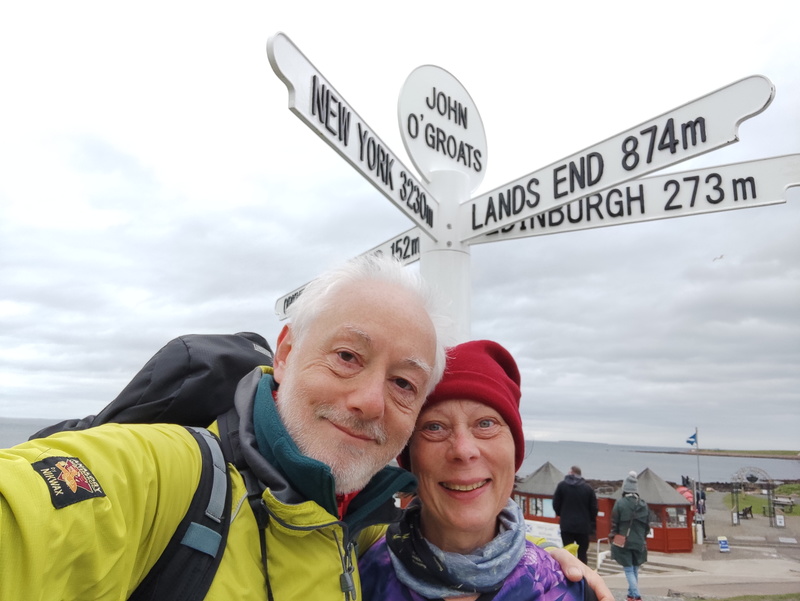 So that's it for us from the end of the line. Back to Orkney now.

Guess what? We're again the only passengers in our direction.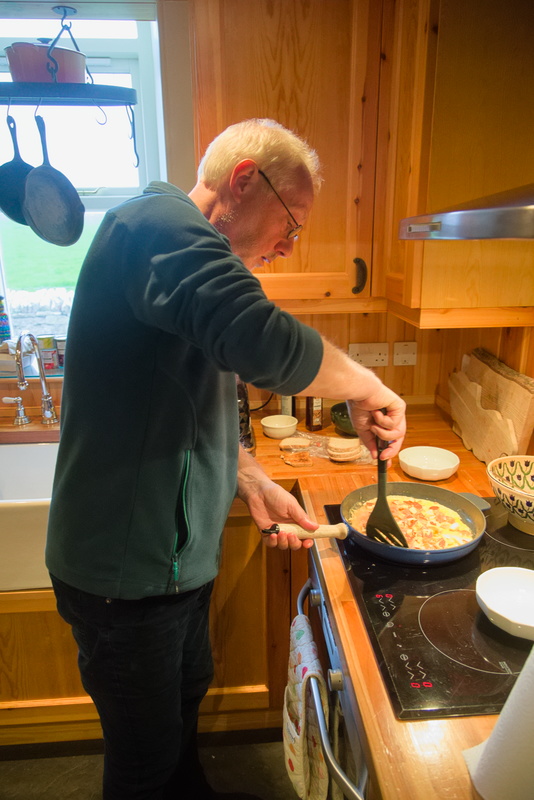 And so to me hard at work in the kitchen. We've bought a local Orkney cheese which claims to be usable in the same kind of ways as halloumi or paneer, and I'm basically making a big omelette with fried not-halloumi. The pan I'm using is probably the heaviest I've ever seen, a seriously hard-core cast-iron jobbie. I don't know the brand, but even Le Creuset would come second in the sheer mass stakes, I think. You would not be tossing pancakes in this unless you were an Olympic-level weight lifter!

But if you're into your cooking, this and a good induction hob are pretty much the business!

Day 7

We've done history, but now it's time to do pre-history, with a visit to some of the neolithic sites.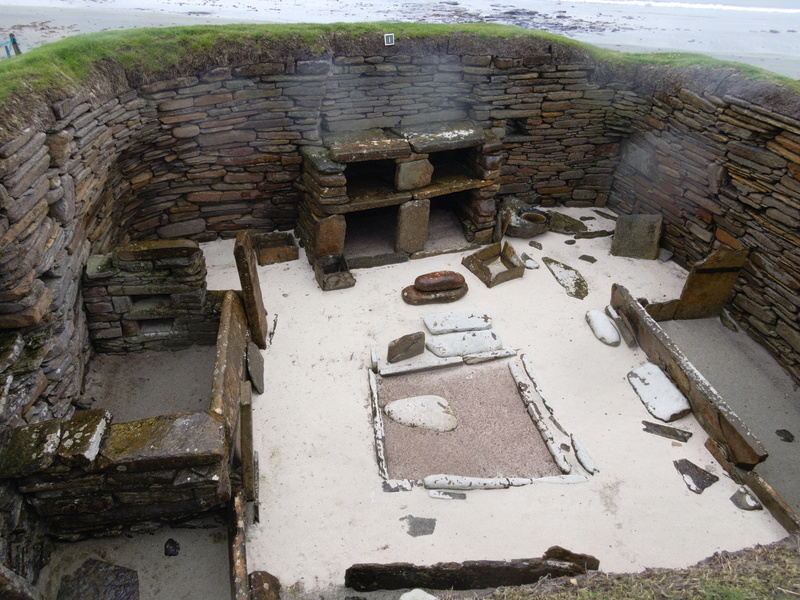 Skara Brae is deservedly famous, but we are struggling to give it the attention it deserves in the wind and the rain. I've brought along my new waterproof camera precisely because I had thought we might get some weather like this, and it's getting its first proper outing. I had a bit of a quick play when it arrived, but nothing of any significance until now. You can see the effect of some raindrops on the lens, but these small pictures don't really show just how good it is. Its predecessor was great when, say, snorkelling in the Indian Ocean with blazing sun to light the underwater scene, but in the UK, if the weather was bad enough to need it, the light wasn't good enough and the results were sadly disappointing most of the time.

Unashamed plug for the Olympus Tough TG-6, then. (Oh, and ours is a most excellent red colour. That's important for the best photographic results, I think.)

The state of preservation is quite astonishing: this site is older than Stonehenge, older than the Pyramids! The ruins above our cottage you saw earlier are nothing like as good!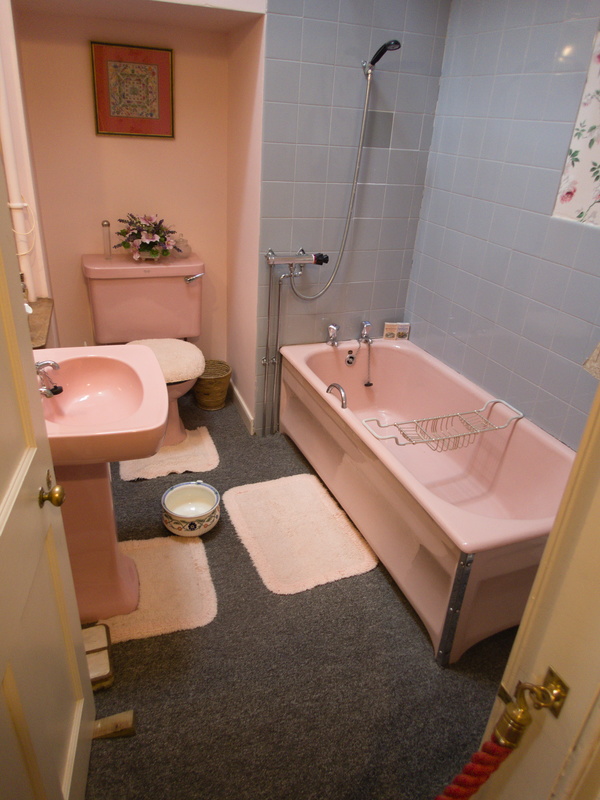 Ok, I said "pre-history", but this is still relevant. The nearby "Skaill House" is where the Lairds of Skaill lived, and it was William Watt, seventh Laird, who discovered the site in 1850 and began the excavation. The house is now open to visitors and this rather gloriously tacky 60s bathroom suite is typical of when it was last lived in.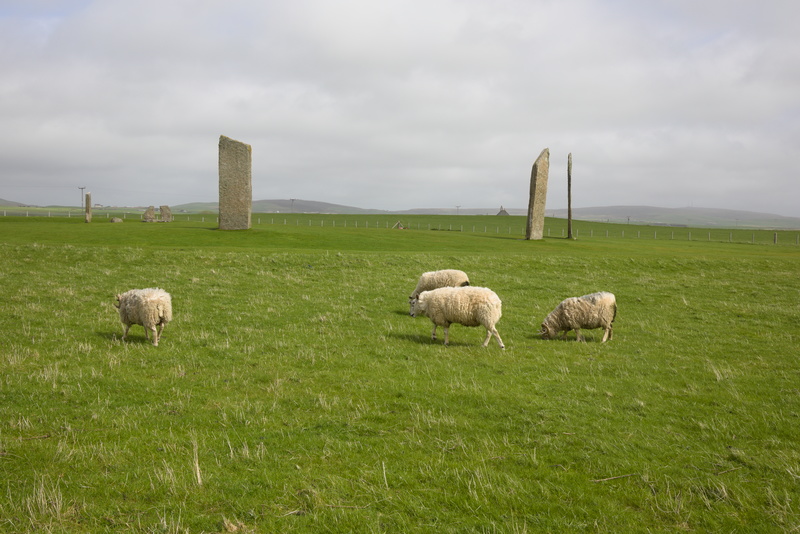 Skip back a few thousand years again.

The Stones of Stenness (plus a few locals). This is arguably not a 'henge', as some consider it lacking in certain technical details that nobody other than a neolithic megalithogist would fully appreciate, so I won't dwell further on the matter.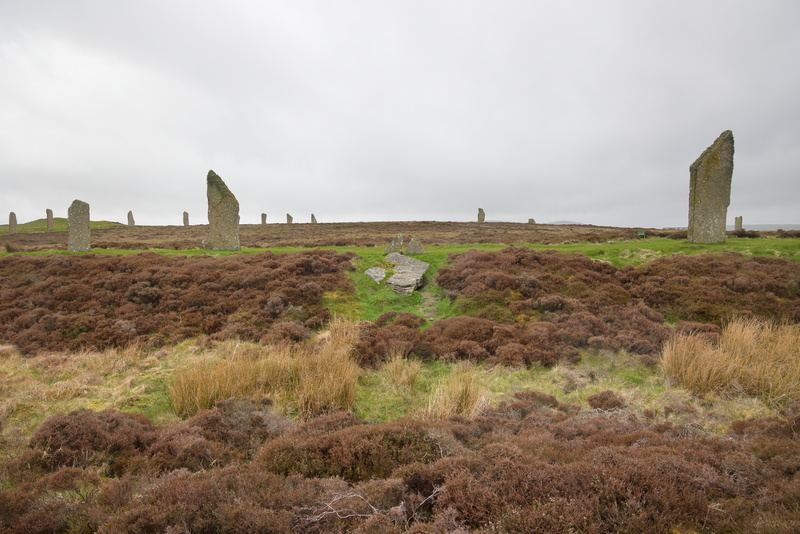 And the nearby Ring of Brodgar. The two are maybe half a mile apart, so naturally we walk between them, but there are package tourists being bussed. To our slight surprise, it seems that getting them herded on, driven, parked and herded off actually takes longer than walking! And because we're not in such a stupid hurry, we can wait a moment to get a clear picture or two.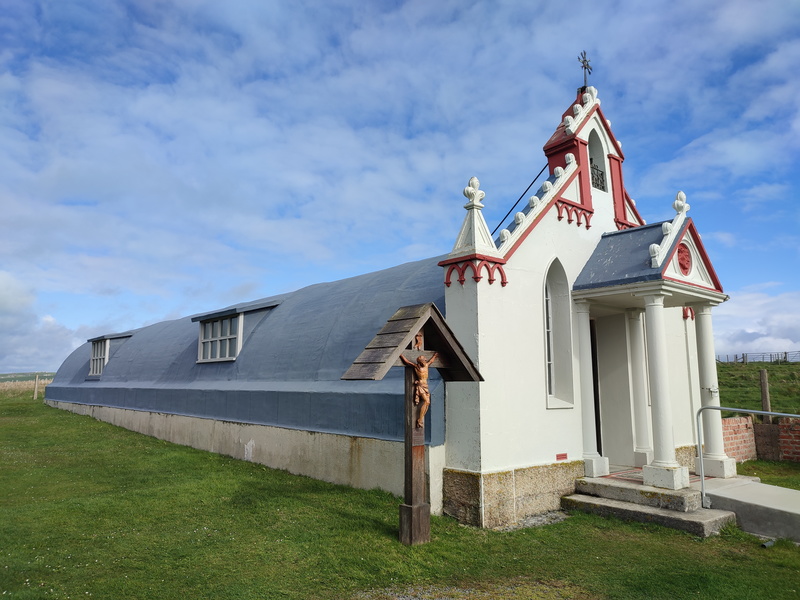 Ok, more fairly recent history. The "Italian Chapel" was built by Italian prisoners of war in the 1940s from two Nissen huts! (A Nissen hut, for those not familiar with temporary military structures, is basically a semi-circular tube of corrugated iron, and very far from the run of the ecclesiastical architectural mill.)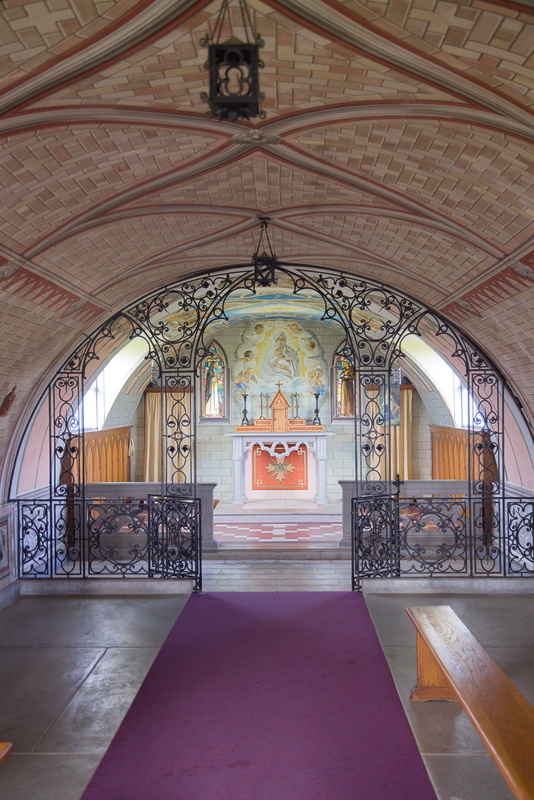 The even more astonishing interior.

What you are lucky enough not to be able to hear is the woman playing the recorder, whose enthusiasm far outstrips her talent, and is in turn outstripped by her sheer volume. Her female companion's admiring comments can only be comprehended if they have recently become lovers, transported to a fantasy world of uncontrollable desire, but they don't look like that's their thing.

Day 8

It's just been a short break, and now it's over..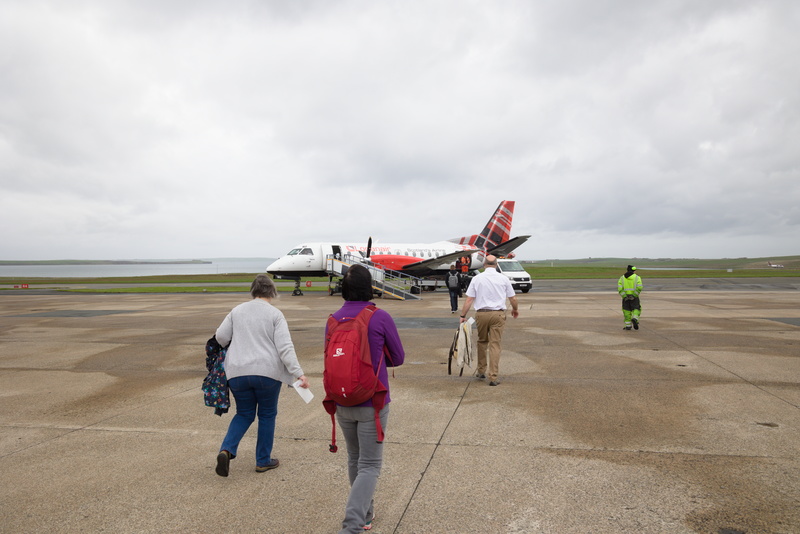 We begin our return journey (without any BA excitements).

Farewell Orkney, and even if we'd had our lost day we now realise it still wouldn't have been enough. Guess we'll have to come back!

Love to all,

Steve.



---
year index