So for various reasons, not least of which is that the car needs some work, we're cycling down to Denbies. We went by train once before and it's such a convoluted route that it takes longer! Much of the reason is that you have to spend three quarters of an hour sitting on a cold platform with no shelter at Effingham Junction, so sod that for the proverbial.

But it's not unpleasant weather, there's not much traffic around on a Sunday morning and the cycle ride is actually rather nice. We take it slowly, so as not to compromise Amanda for the race, which is good for me: normally her idea of a gentle pootle is my idea of pedalling with all my might to keep up!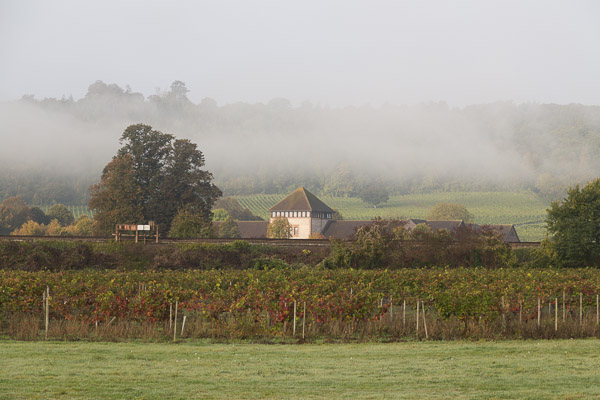 Still a bit of mist when we arrive, but it's really rather photogenic.



Stripped for action, she's ready for the off.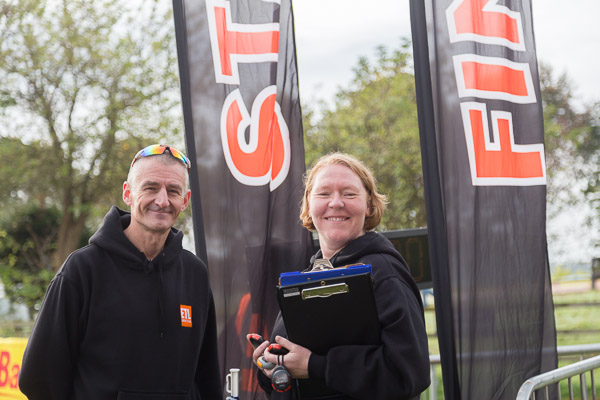 Alan and Nicky, race organisers, making it look like there's nothing to it. Thirty seconds previously, of course, they were running around like blue-arsed flies. (How does a blue-arsed fly actually run, BTW?).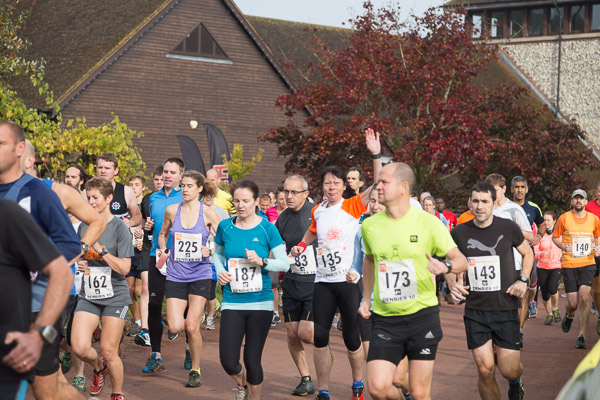 "Chocks away Algy!"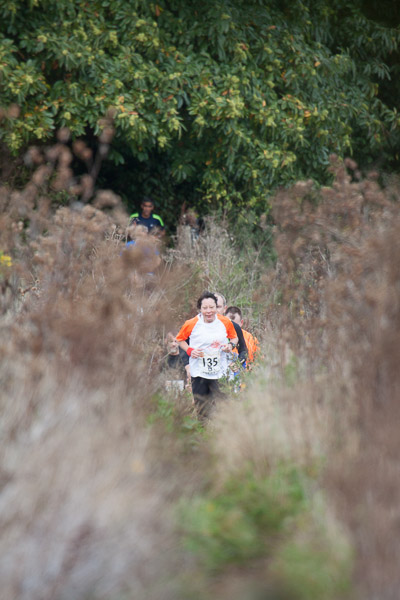 She appears through the jungle...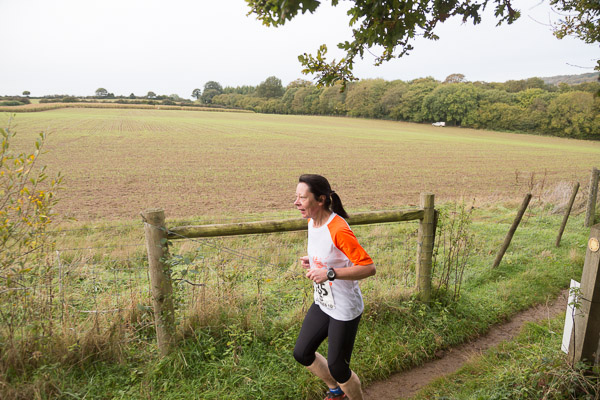 Ok it's farmland, not jungle.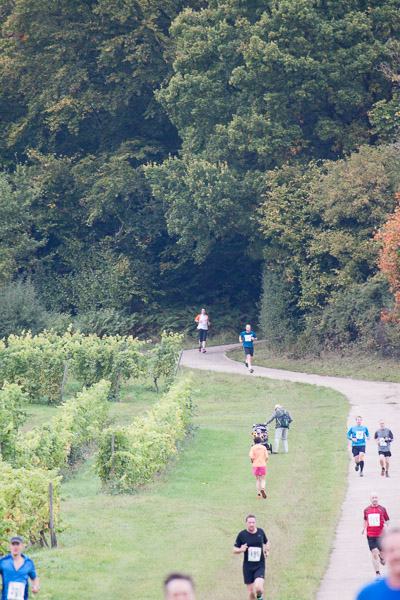 Emerging at the top of the long final straight through the vineyards. That Denbies track is perhaps her favourite finish of all. Races that take you within sight of the finish then make you run round in circles because they'd not quite reach the full distance otherwise take note!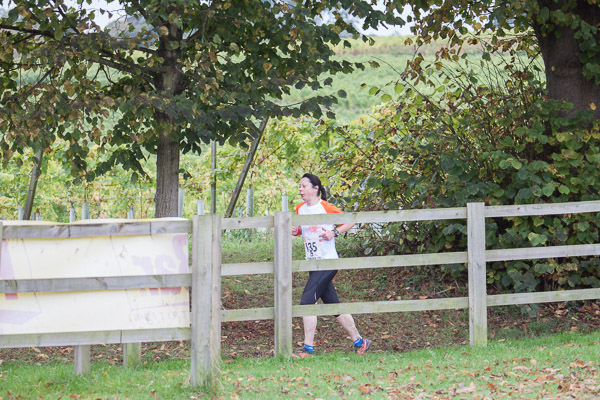 Nearly there...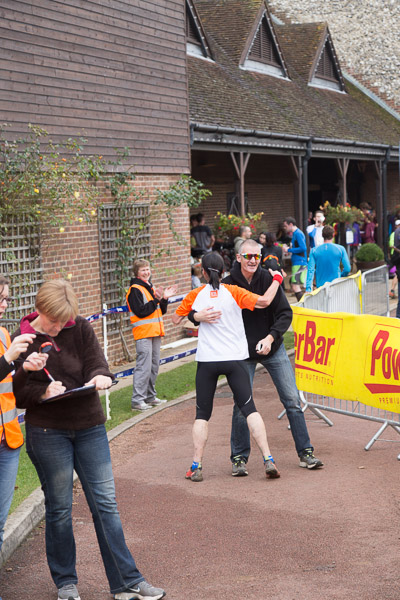 If I were a real man, I'm sure I'd have to challenge Alan to a duel for being so familiar with my wife! Thing is, I can't be a metrosexual either, because we were reading in the paper that I'd have to have my chest waxed. Ouch! No thanks! I'll just have to stay confused about my gender identity or something...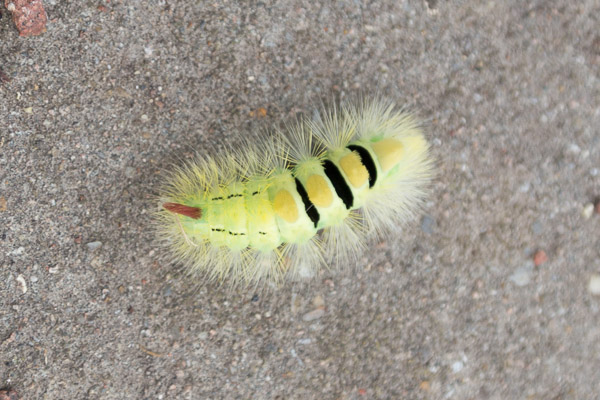 Nothing to do with running, but Amanda spots this absolutely fabulous caterpillar.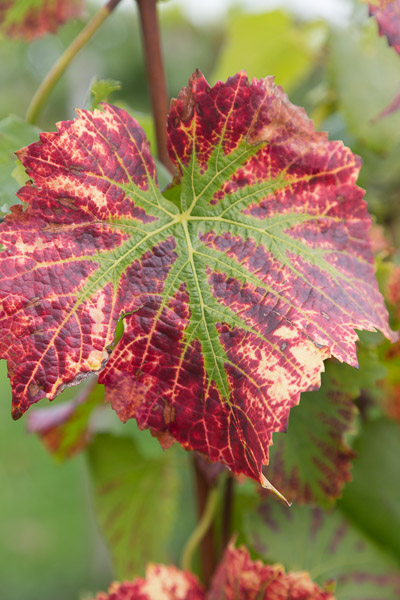 The vines are pretty too.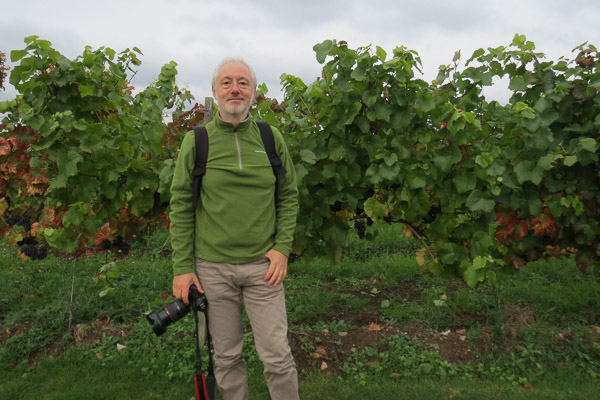 A picture of me, for no other reason than, well, there weren't any pictures of me.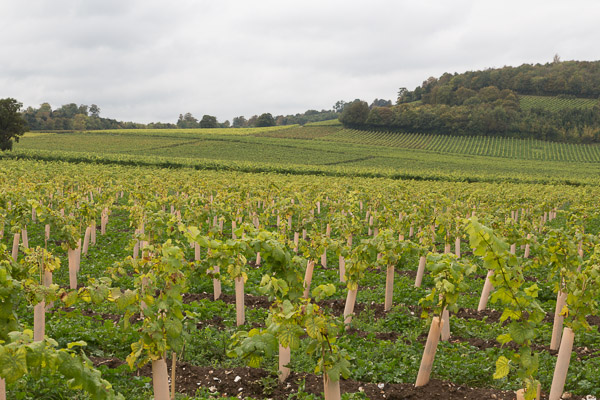 Being brutally honest, we're not the greatest fans of Denbies wines, but we do love the place itself.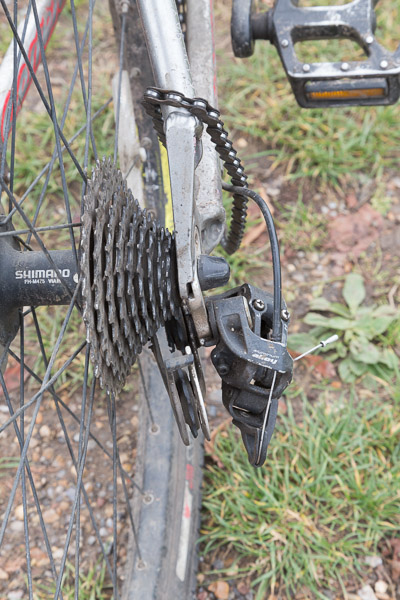 Bugger! You probably don't need an advanced degree in mechanical engineering to see that there's something not quite right here. The rear gear mechanism on Amanda's bike has basically exploded :-(  At this point, we reckon all we can do is walk the bike up to the railway station and take the previously mentioned convoluted route home.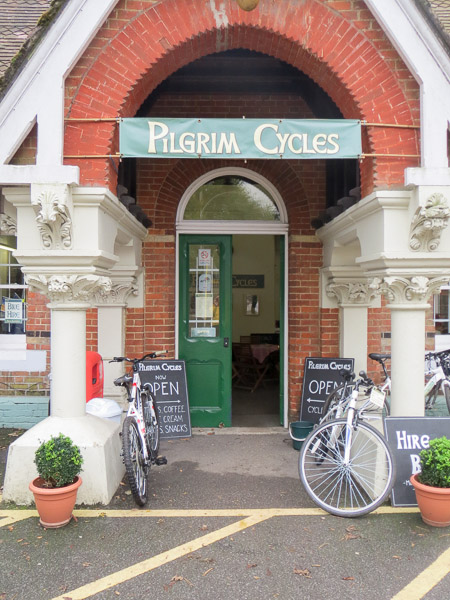 But what's this? At the station, there's a bike shop! I've gone ahead to check out timetables and buy tickets, but of course I have to ask if there's any chance they can help, and yes there is! No promises, of course, they'll need to look at Amanda's bike when she arrives, but they think there's every possibility.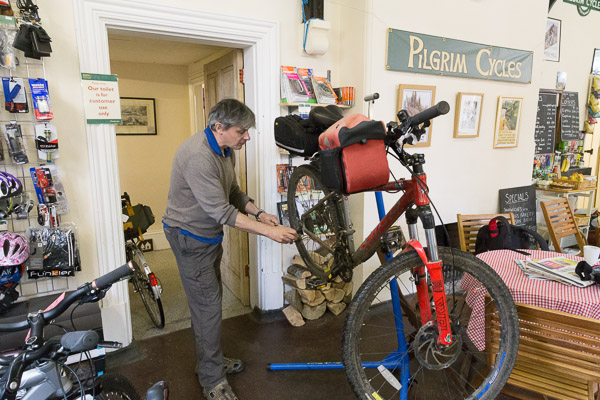 Yay! Mr Man (should have asked his name but didn't) can do the business. There's still a slight issue he can't quite resolve, but we're fine for the homeward journey.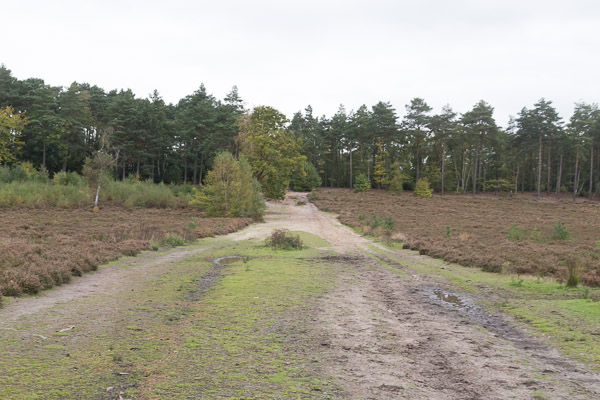 We take the straight road route until we're nearly home again, but then diverge a little through Arbrook Common. Not sure why, other than being gluttons for punishment, as while it may not be obvious from the picture, this part of the world is almost pure sand. It's hell to cycle on!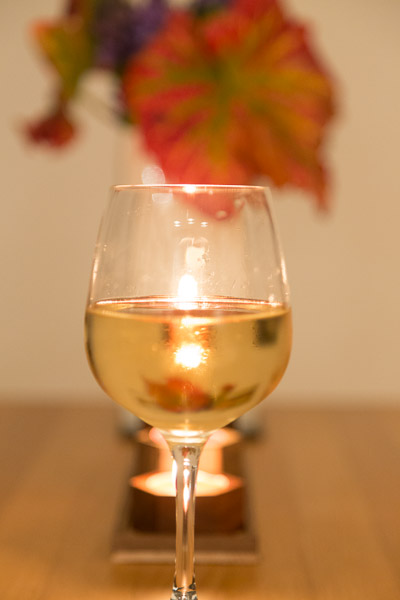 The weather closes in, but we just make it before the rain is more than spitting. A nice shower and a glass (or two) of wine by candlelight sounds a fine idea! Nicky said, "Wind is essential!! Open a bottle now." I do hope that was a typo.

Love to you all,

Steve.