You've seen the Race Director's report; here's the Race Spectator's:

Before we begin...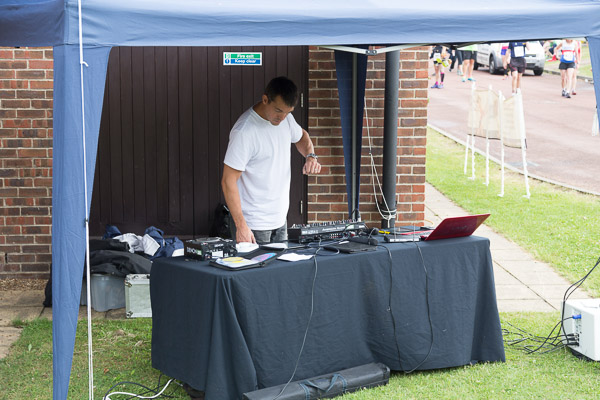 70s pop classics on a laptop: the best of old meets new!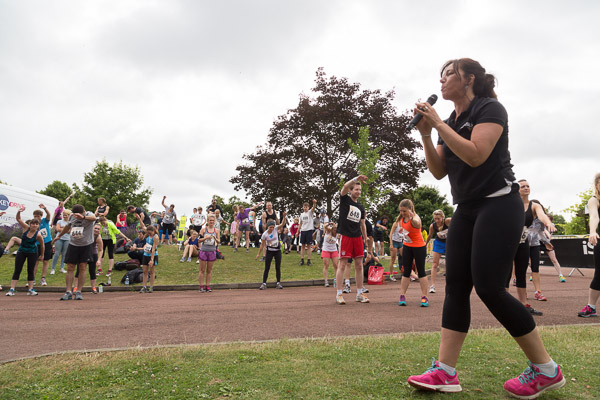 "We're playing 70s pop classics! Everybody dance like your dad!"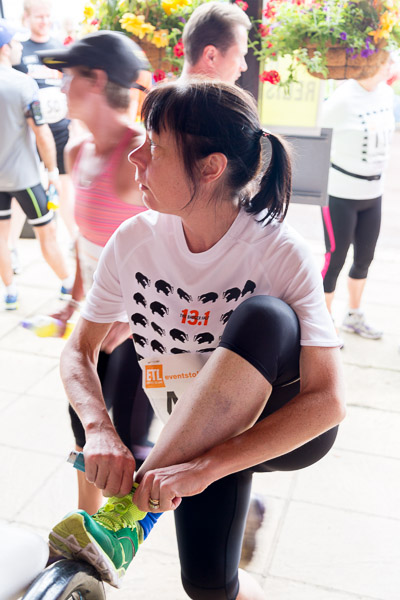 Then there's always the old soft-shoe shuffle... (whatever that is!)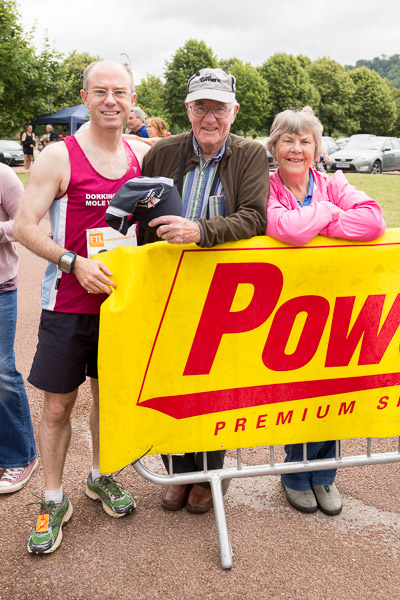 Perhaps Dr Rob's mum and dad might know.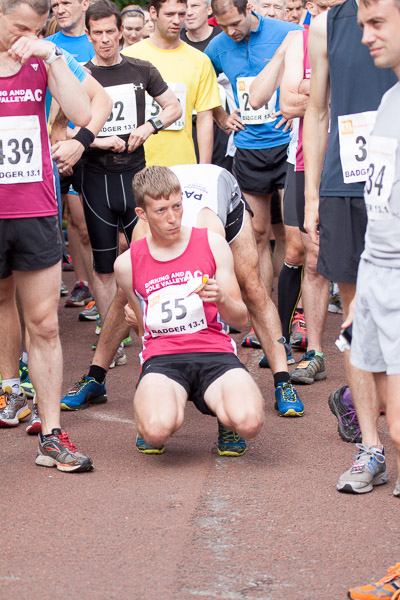 Alternatively, dance like a Cossack!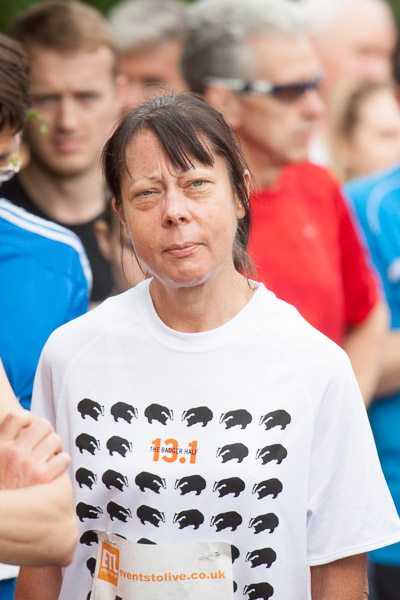 Amanda wonders what to make of it all.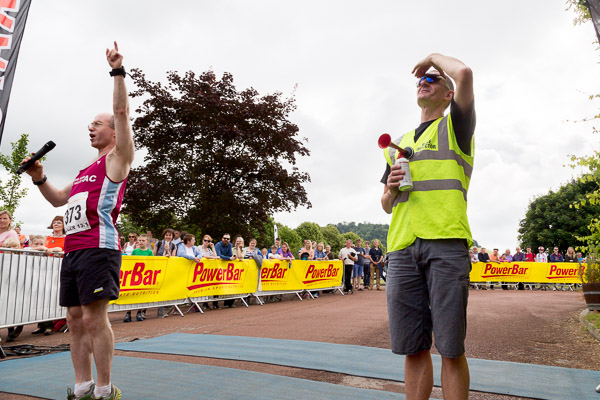 Everyone wonders what to make of it all! Guy standing next to Amanda says, "National Anthem? Blimey, that's posh!"

Ok, we're racing!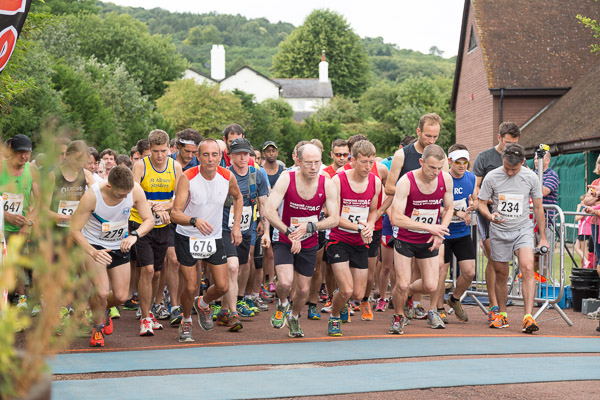 He rouses them with song, then leads the troops into action!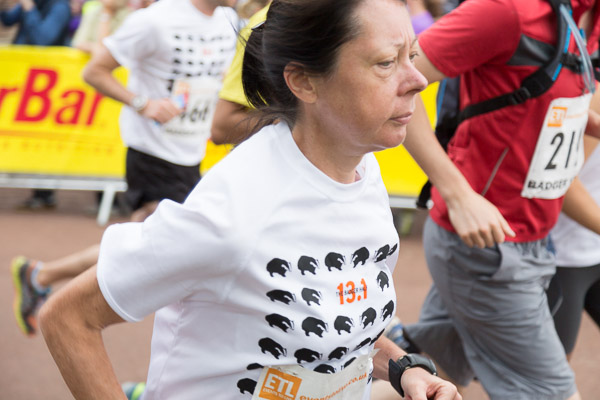 Keeping abreast of the badgers...

(Sorry. You get the wit you pay for.)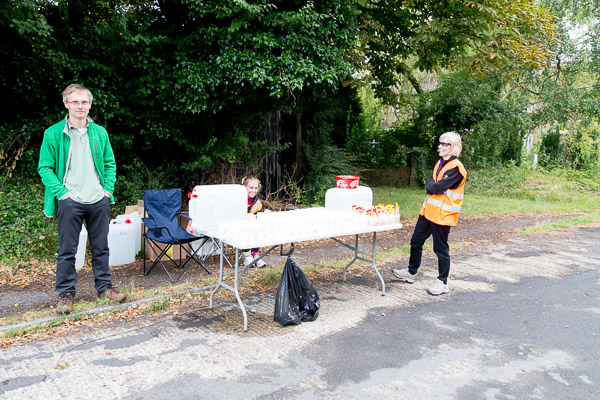 Getting ready for the rush.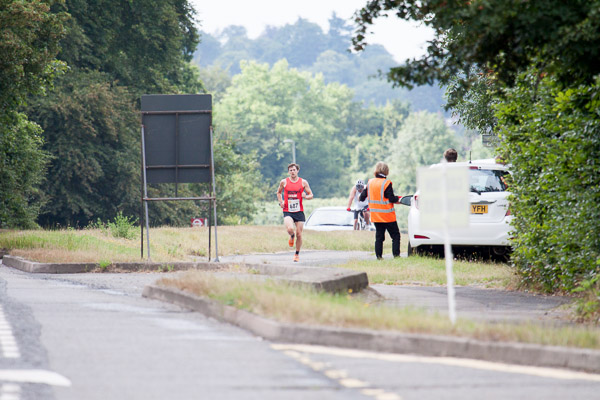 Whoever this guy is, he's fast. Barely out of Denbies and he's already built a substantial lead. He kept it, too, winning by well over five minutes! We won't see him again in this story :-)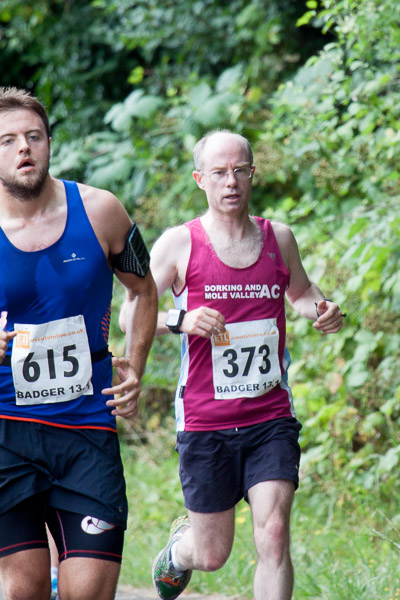 General Rob is now leading from a more, shall we say, strategic position...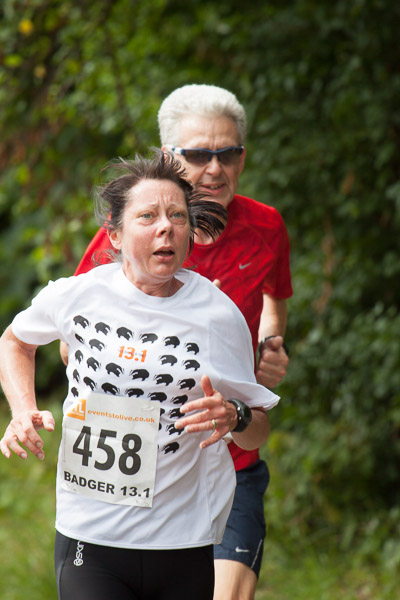 Amanda runs through the leafy green fields...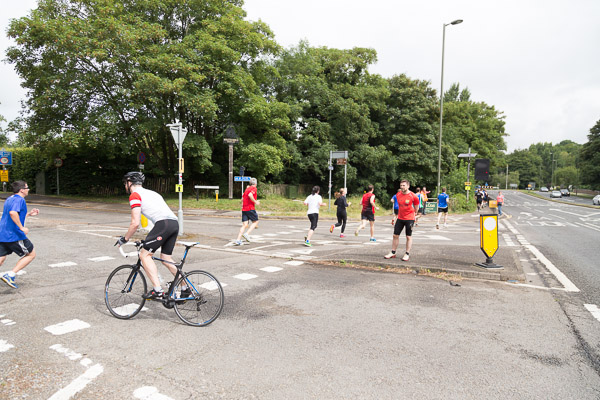 ...of the A24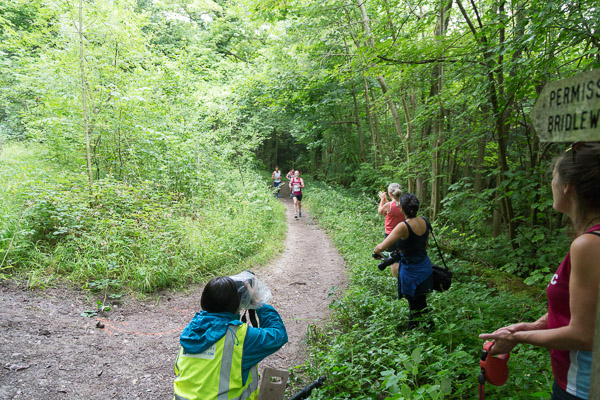 Great minds think alike? Or is it just that this bit of the route is easy to get to by car?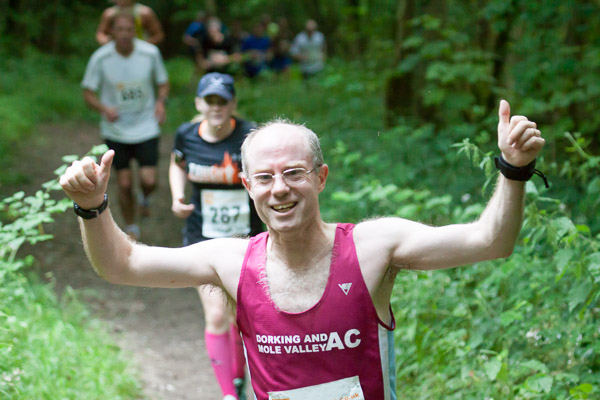 "I saw a badger! It was this big!"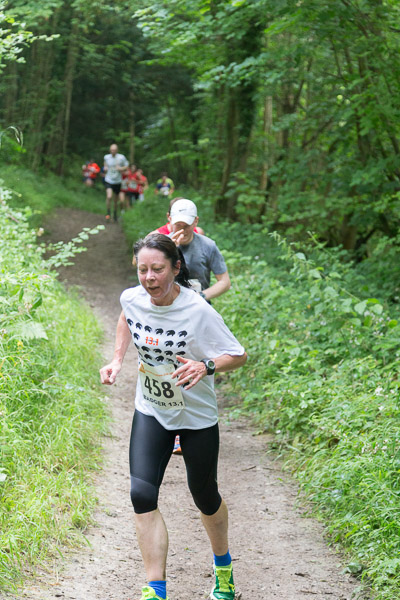 Hello, darling, it's me. Hello? HELLO!? Ok, don't look at me. What's so attractive about those loose stones and tree roots you're studying anyway?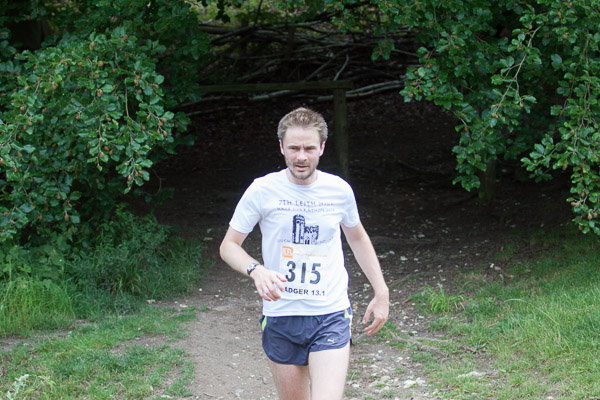 He did Leith Hill; this must be a gentle stroll for him. Probably has time to stop, smell the flowers, update his Facebook status, make a coffee and read the Sunday papers without losing a place.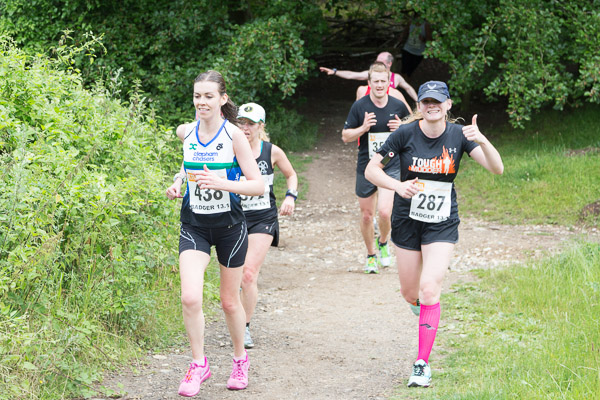 Rob is in the background. Somehow, I got distracted by the foreground.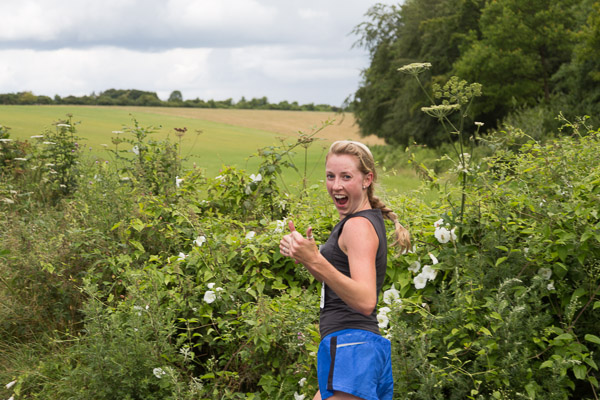 Yep, I've pulled!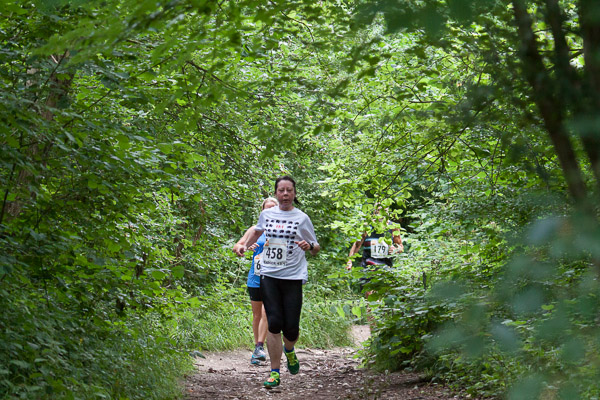 Oh, hello, darling! I'm so glad to see you, it's been so dull waiting here for you. (Phew! I think I got away with it...)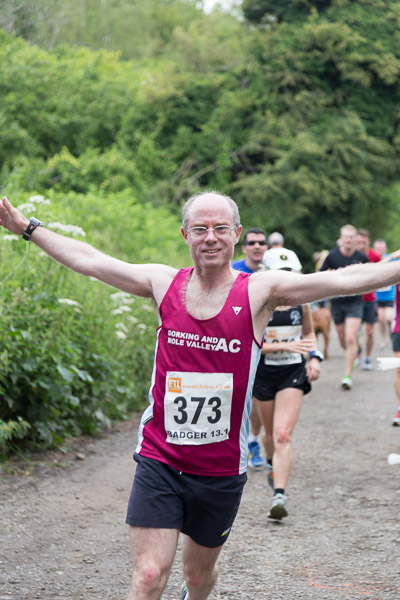 Rob's badger has got even bigger! Or is he cheating and gaining speed by flying?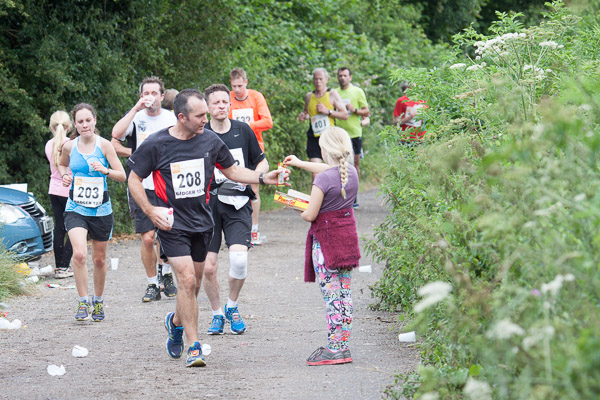 Role reversal: "Hello, old man, would you like a sweetie?"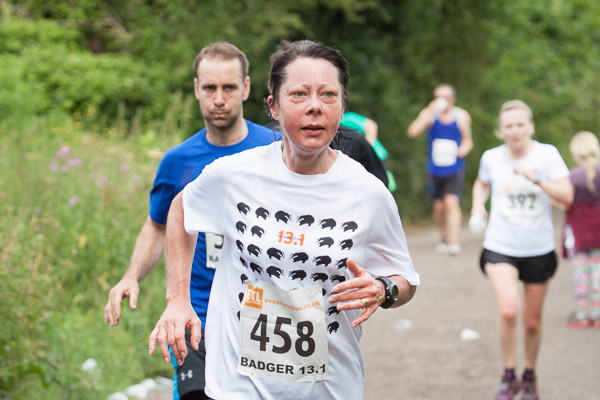 Amanda's almost starting to look like she's enjoying it!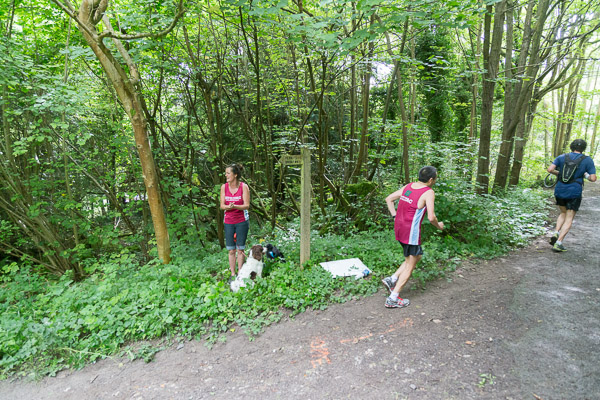 Exiting the woods for the final descent. This DMVAC lady hasn't been running, but she's been whooping, hollering and clapping everybody non-stop so she's probably used almost as much energy as if she had.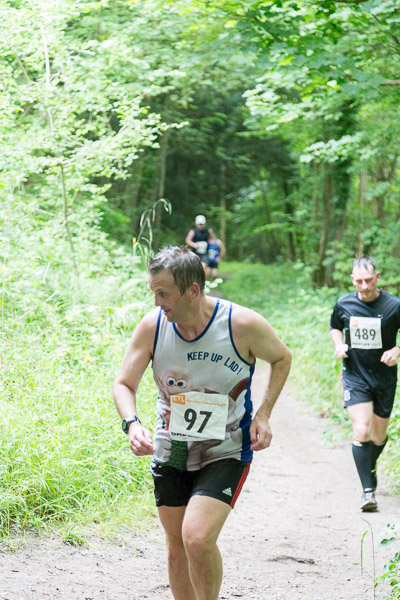 Top marks for the shirt!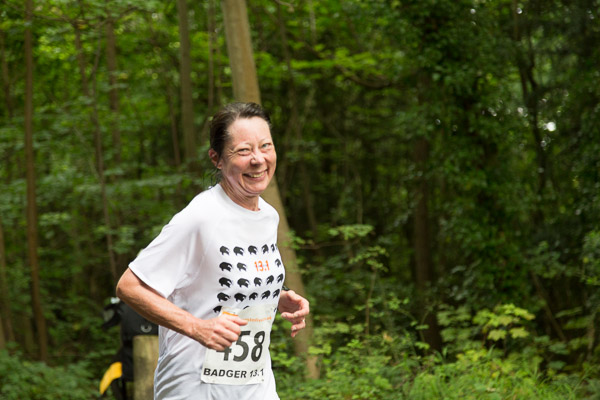 Blimey, she's looking happy! The endorphins work!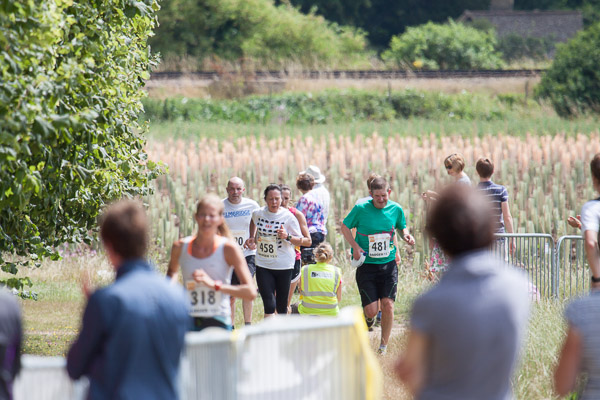 Nearly home!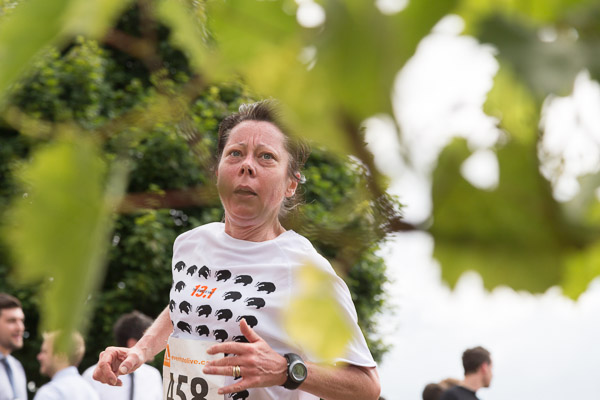 Ahem: this is an arty shot. Any suggestion that I wasn't able to get to the finish line in time is a gross slur.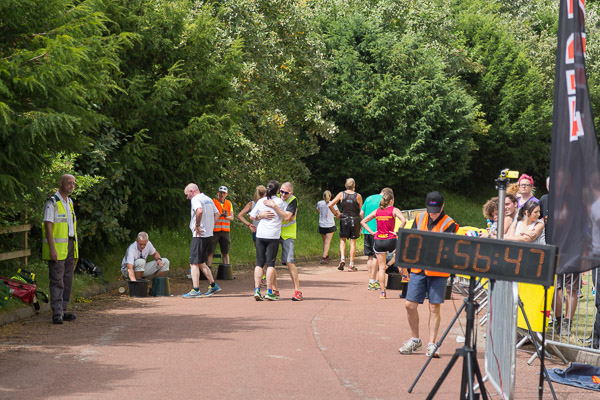 Huh. All I ever get from Alan is a manly handshake.

And finally...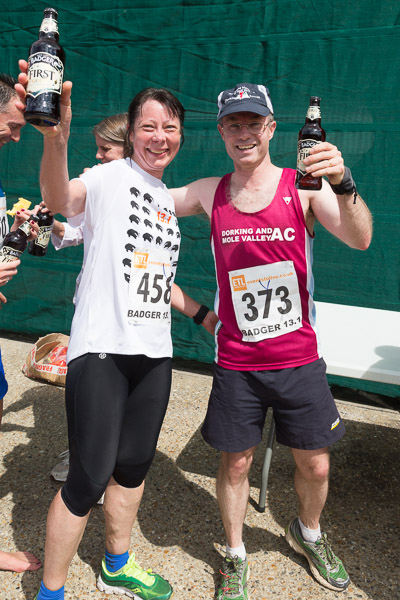 A&R (and two badgers).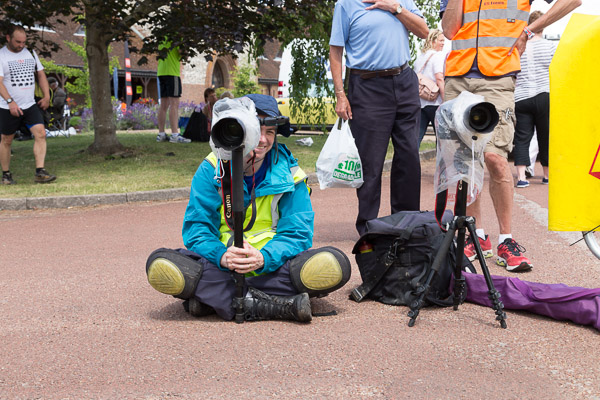 And let's spare a thought for the guys and girls of SSP. I know how much work goes into covering an event professionally, which is why I don't do it. Producing my photostory is a bit like the difference between being an uncle and a father :-)

Steve.