Another day at the races begins...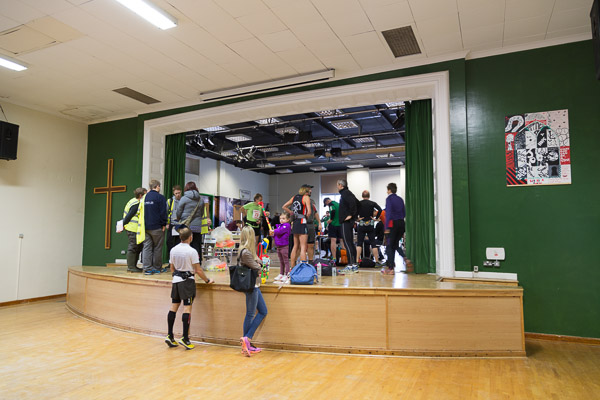 Don't put your daughter on the stage, Mrs Worthington, she'll only get in the way of the race registration.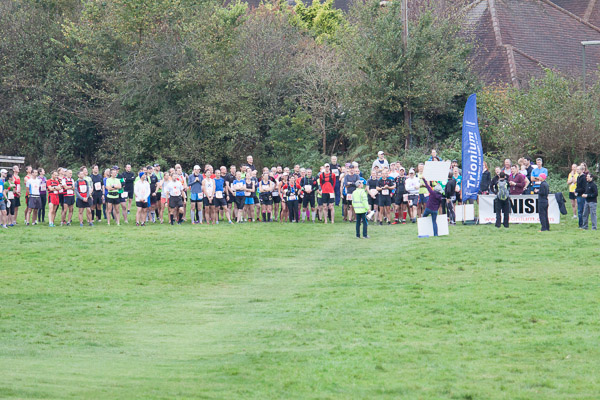 I'm quite a long way off, but there's one guy in the Jerusalem-singing throng who's both loud enough to hear clearly over the rest and is in tune!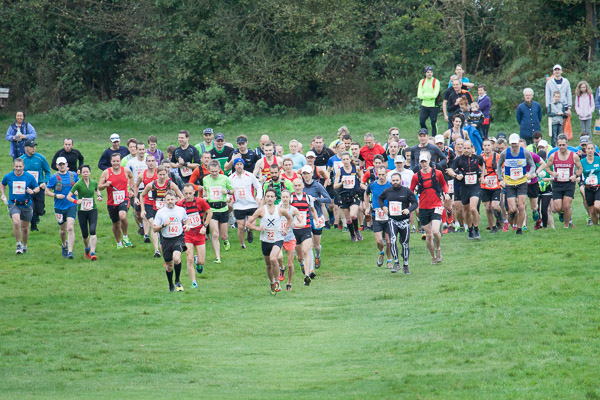 Here they come up the slope. Ed Catmur is in the lead and as a several-times previous winner of the event, he has to be a hot favourite. But let's wait till the fat lady sings...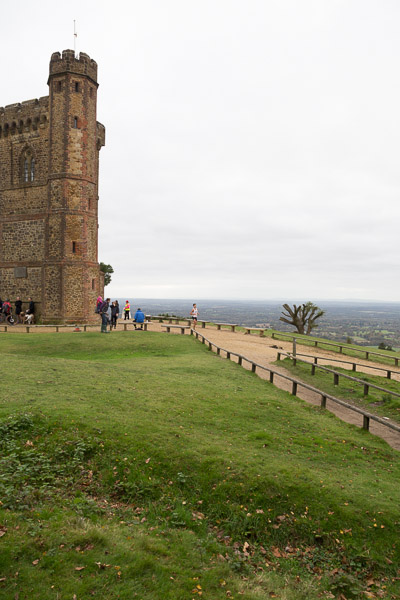 Aha, Ed's well out in front at Leith Hill tower.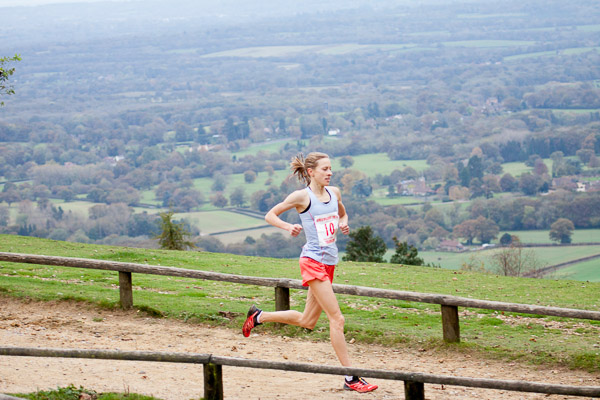 Hang on?! Who the £$*"@? is that?? First lady and second overall is only fifteen seconds behind, absolutely incredible! Later we learn that she's Julia Bleasdale and she ran for Britain in the 2012 Olympics. At the half-way mark, she'll stop for a cup of tea and a nice chat and catch up on her email (I exaggerate slightly, but only slightly), before racing off again, overtaking Ed and leaving the course record not so much broken as a splattered heap of unrecognisable debris. Oh yeah, it's her first-ever marathon, too...

But that's the last we'll see of her as I concentrate on mere mortals.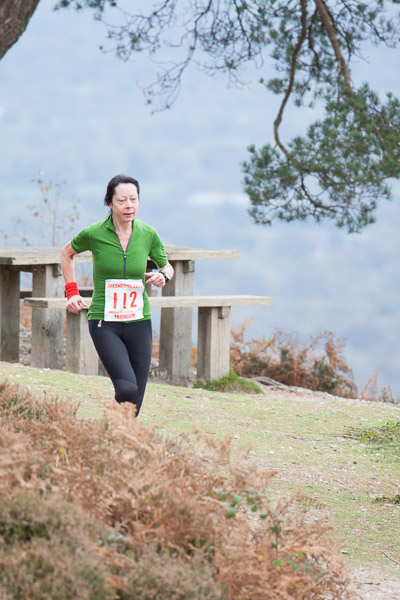 She'll be coming round the mountain when she comes.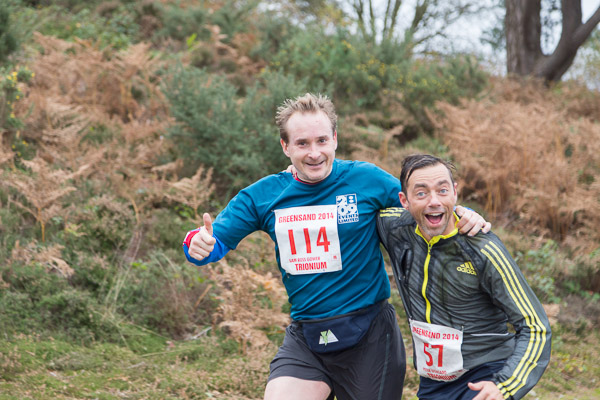 They look happy!



Nicky dispenses food and drink, Grant stands firm so that anybody who forgets to stop will bounce off him.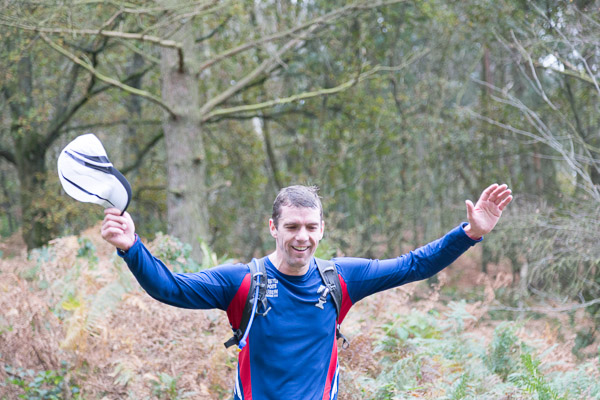 Another happy person! Does he realise he's now got to turn round and do the whole thing again?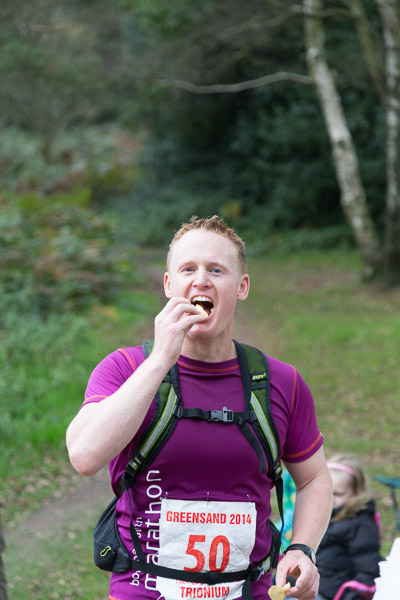 Maybe Nicky's put something in the crisps...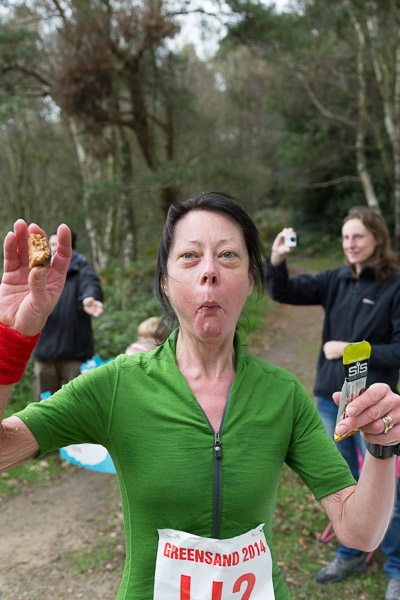 No crisps for Amanda, though. SIS gel and a flapjack, the perfect balanced meal.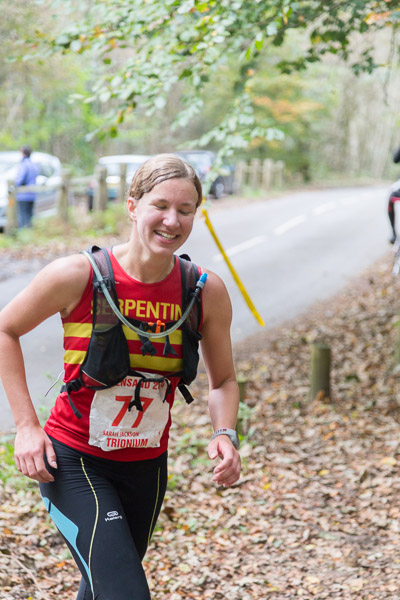 If you look carefully, you can just see a figure at the right hand edge of the frame. This is a cyclist that Sarah has just had a bit of a snog with. I asked her to go back and do it again for the camera, but she didn't want to compromise her pace any further. (I gather that he was her boyfriend, she doesn't have a kink for snogging random cyclists.)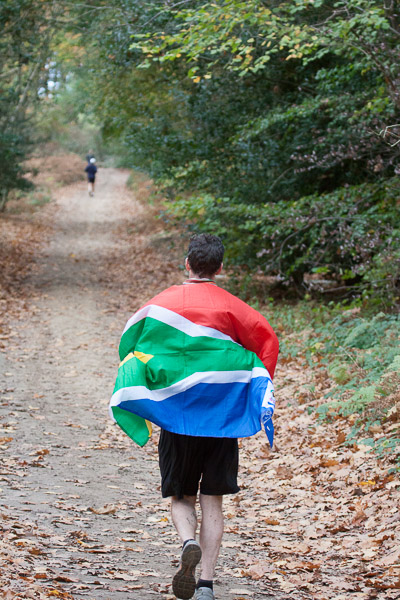 Wearing a South African flag like a superhero's cape. Presumably he was planning to fly over the mud in Wolverns Lane, but there isn't any. What? Wolverns Lane dry? How can this be?!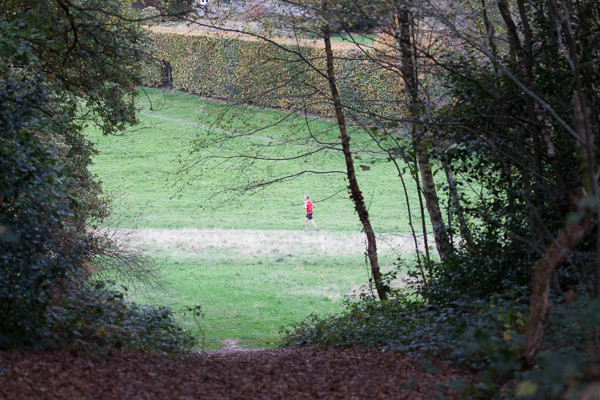 Looking down from The Nower through a short cut to the finishing straight.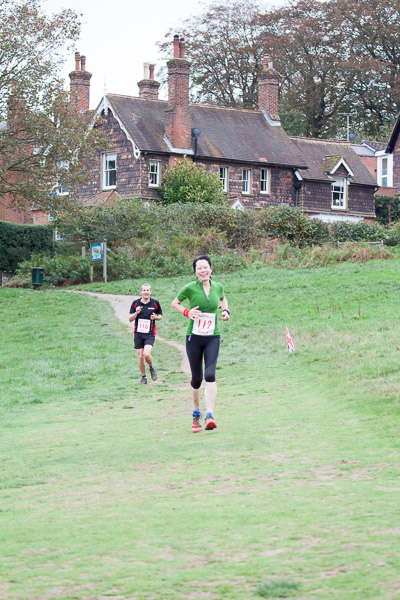 I take the short cut, but only for the sake of photographic necessity.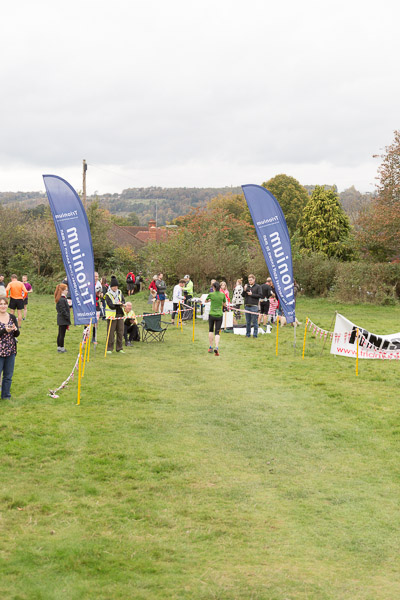 And maybe not in the same league as Ms Bleasdale, but a Greensand PB for Amanda, so she's pretty pleased.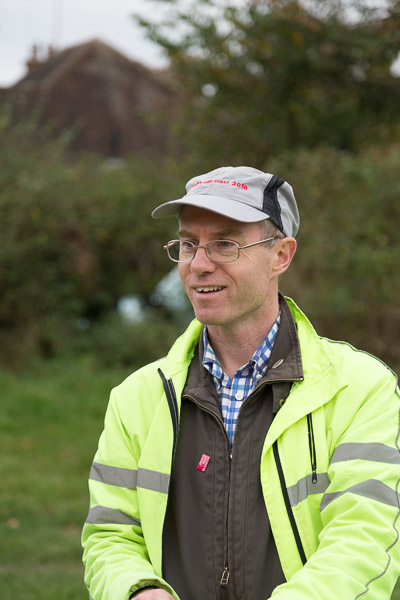 Rob's probably only had about twenty minutes' sleep the whole weekend, but he's still perky.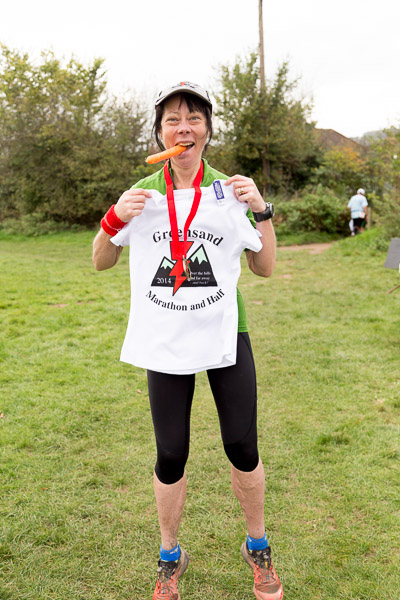 Showing off the spoils of victory.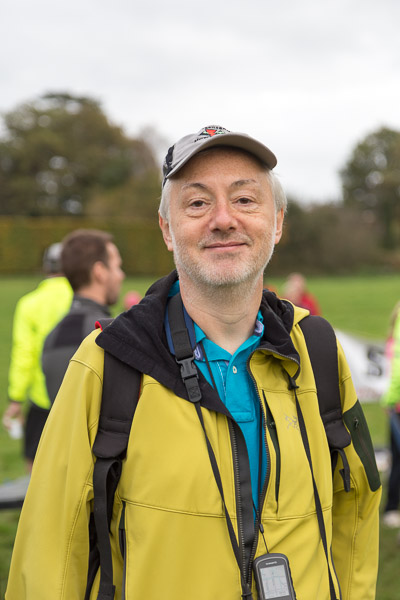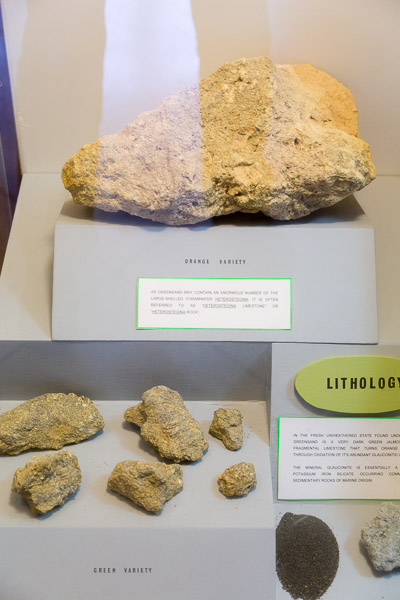 And finally, just for a little additional context, your humble scribe and some genuine Greensand rocks (from the Natural History Museum of Malta, not Surrey, but don't tell anybody!)

Steve.