Hi girls,

I've papped you all individually, but here you are collectively as never before seen on camera!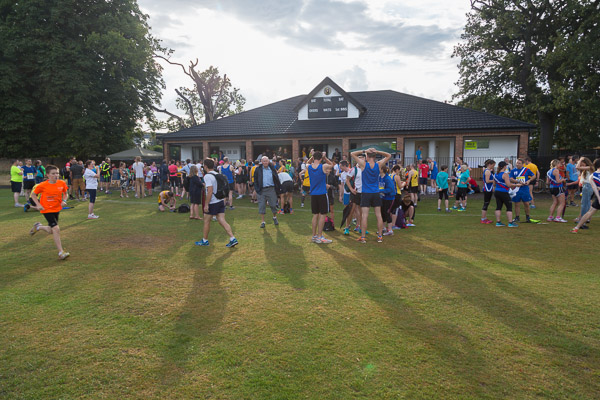 The calm before the storm after the storm.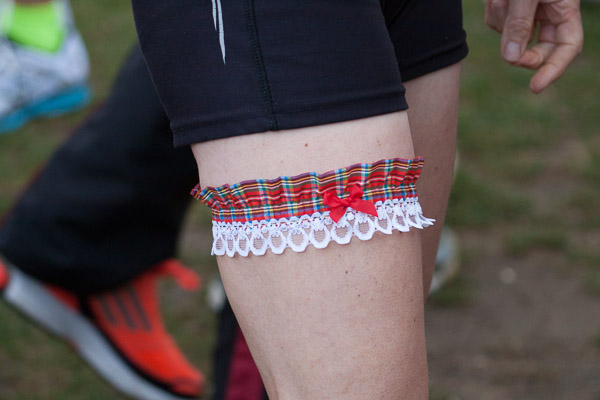 Merilyn is a trifle concerned that entering into the spirit of things is cutting off the circulation to her leg.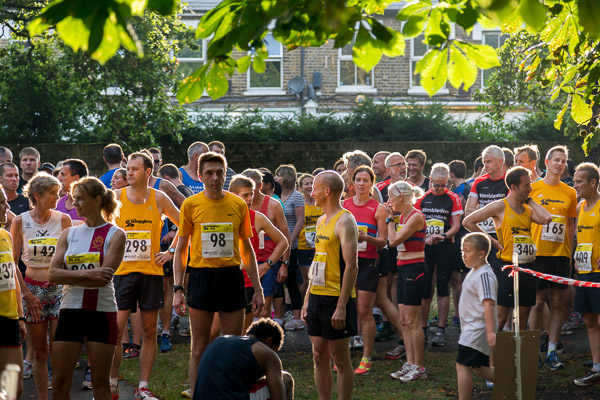 The meleé at the start - there's Claire...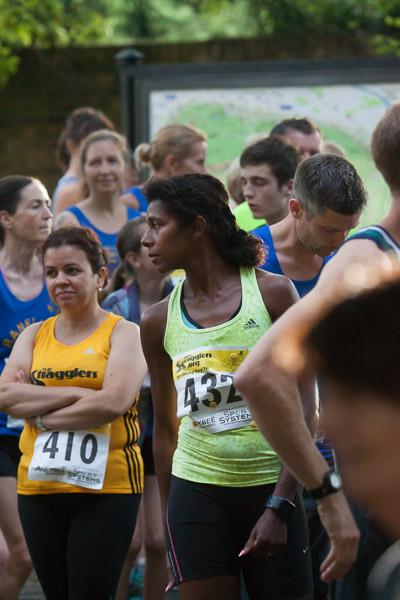 There's Pat... Can't see Amanda and Merilyn, they must be having a nice girly chat, perhaps about shoes: Saucony vs Manolo Blahnik; Asics or Jimmy Choo?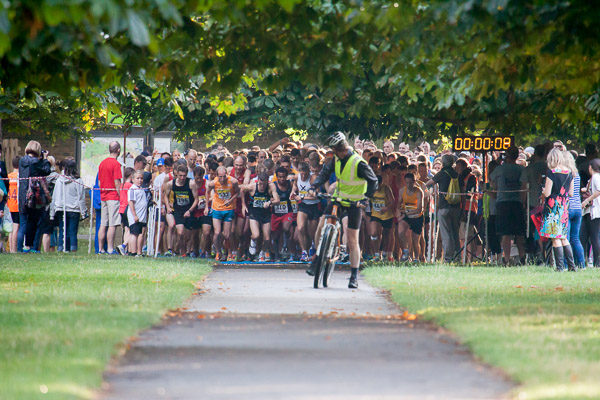 The start is a lot more congested than in previous years, when they've used the adjacent field.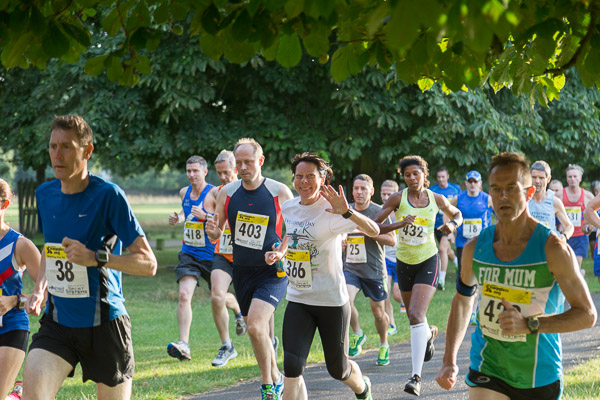 Ah, there she is. Pat, behind her, is looking very serious. She usually does. I once got a shot of her smiling while running, by virtue of yelling, "Smile, Pat!" at her very loudly. I'm not sure her husband has had the nerve nor her daughter the lung capacity to emulate this feat.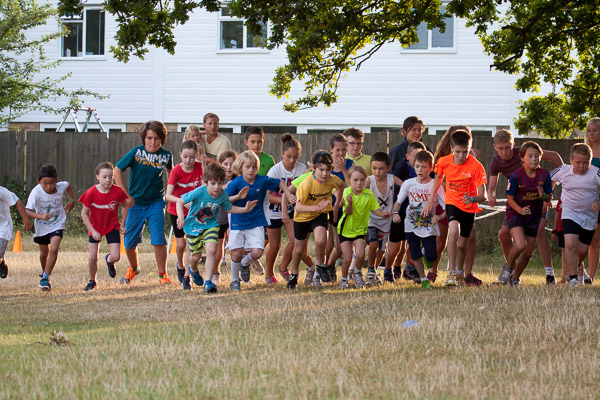 Meanwhile, the next generation is getting some racing in. This is the 7-11 year group. When the 6-and-unders were running, a couple of these guys (who were definitely nearer the 7 end than the 11) were analyzing the runners' form like a couple of old pros!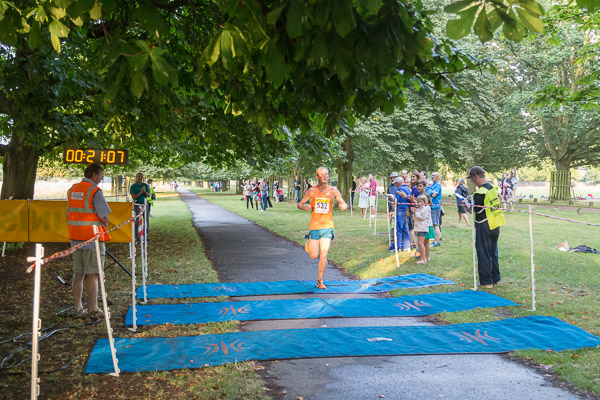 Scott Overall romps home. As you can see, or more accurately, you can't, number two is a long way behind, over a minute.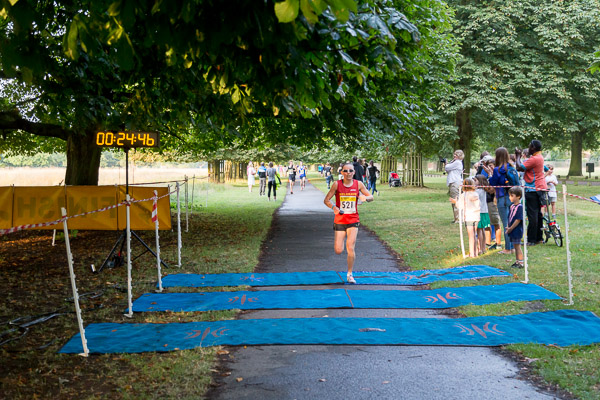 And here's Tish Jones, first lady, with a huge lead of nearly three minutes!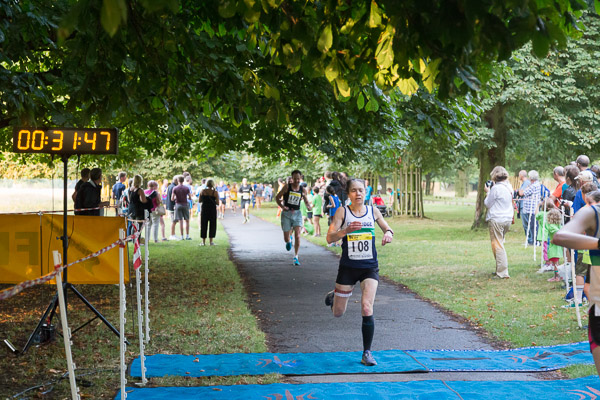 Merilyn takes the honours for our team.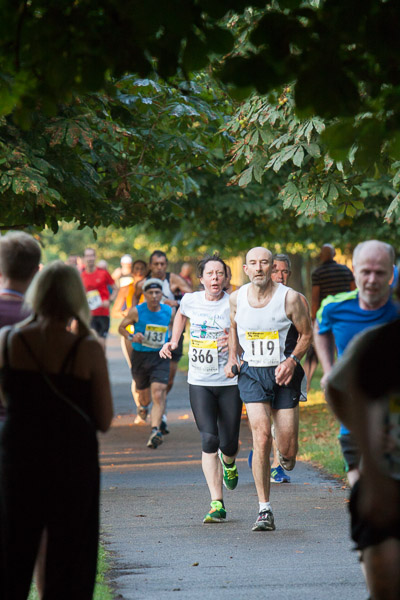 Amanda is next. In a moment she'll hide behind number 119 so I can't get a decent picture of her finishing.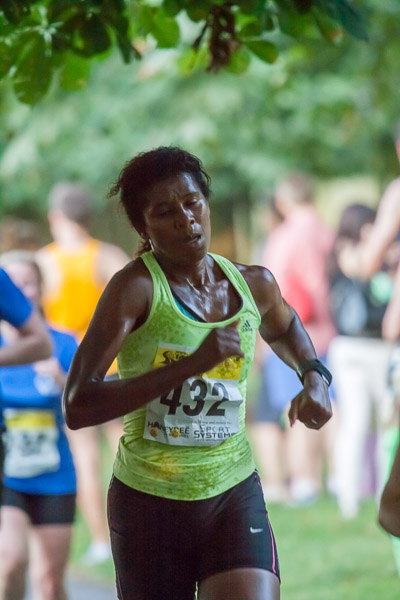 Pat is suffering from an injury, but she's pushing to the end.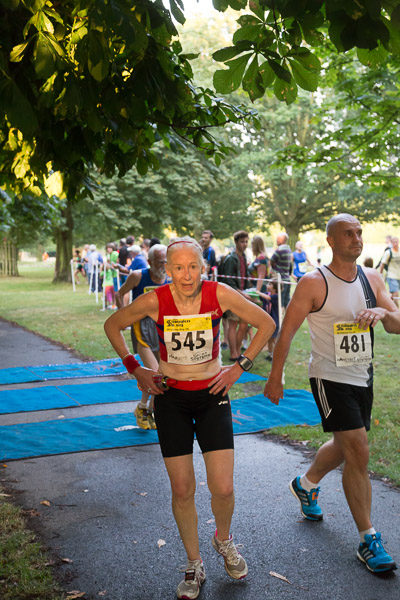 Claire too is not at full fitness, and she's not quite sure whether to be knackered by the effort or elated that she's done it.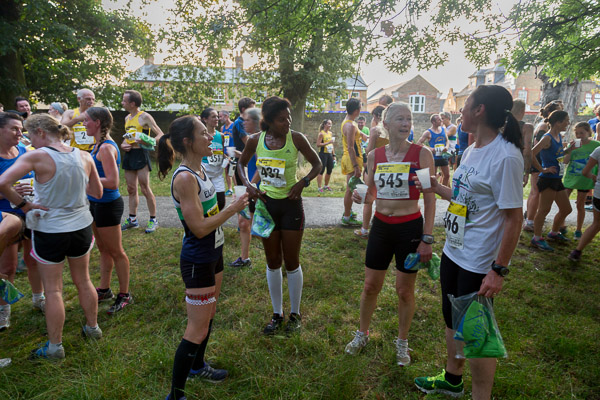 Amanda assembles the coven :-)



The race always has a post-event buzz, but not always photogenic clouds.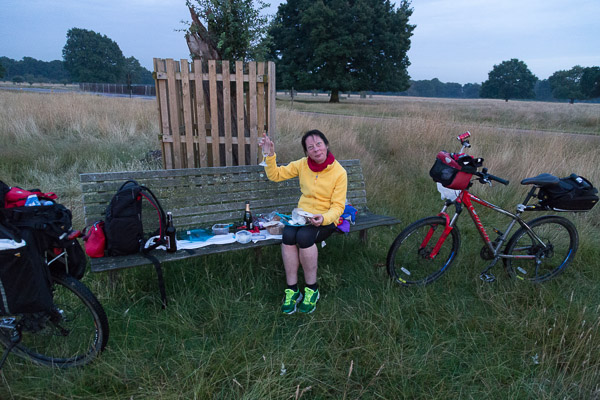 We have a little picnic on a park bench: we toast you all!

Finally, Amanda says, "Tell them about the Ashtead 10k". So, full details at http://www.trionium.com/ashtead10k/ but,

a) It's not technically a Trionium race, but Dr Rob organises it with his usual flair
b) It's easy to get to by public transport, and you get extra brownie points for not driving. (We go by bicycle as it happens.)
c) It's the day of my birthday!
The subtext, of course, is do sign up if you can, we'd love to see you there.

All the best,

Steve.