...And I suppose metaphorically speaking, she must be Katherine Parr, as the one who survived...


The Hampton Court Palace Half Marathon.

Now this is not strictly against Doctor's orders, but Doctor is definitely a touch nervous. As Doctor's Vicar on Earth, I'm nervous too, but the weather is just about ok, though not great, and "no dear" will not go down well[*] so the inaugural Hampton Court Palace Half Marathon is on.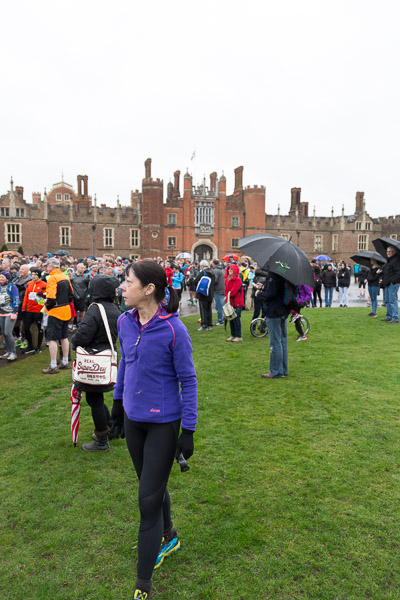 Milling about on a field at the start; but with a rather more exotic background than most fields have to offer.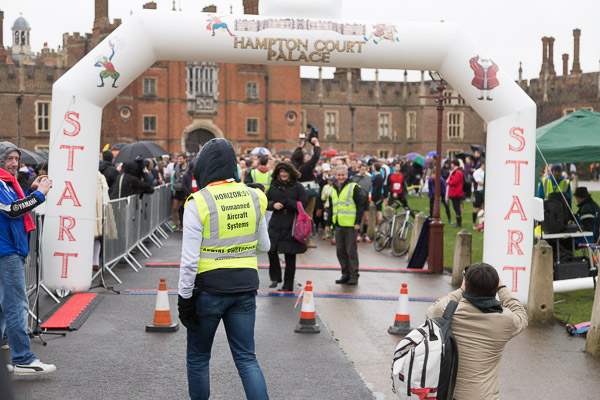 Now I appreciate that maybe the organisers haven't provided everybody with their own branded hi-vis vests, but you do have to wonder about "Horizon:51 Unmanned Aircraft Systems".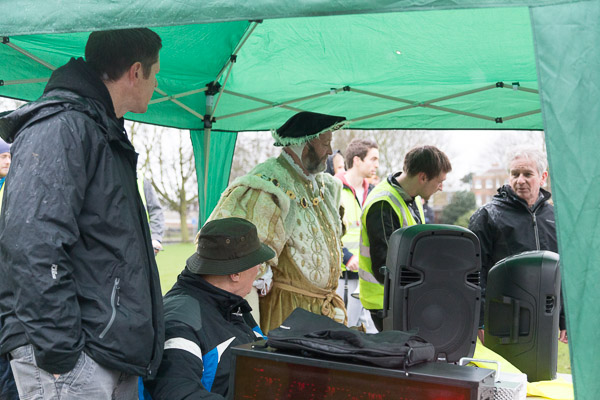 'Enery is sensibly staying under cover before he has to get out and start the race.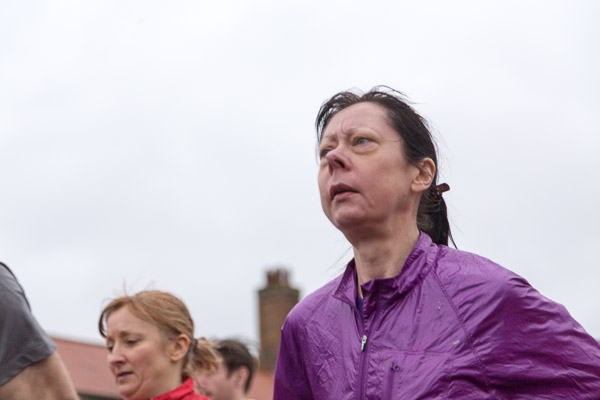 Off she goes!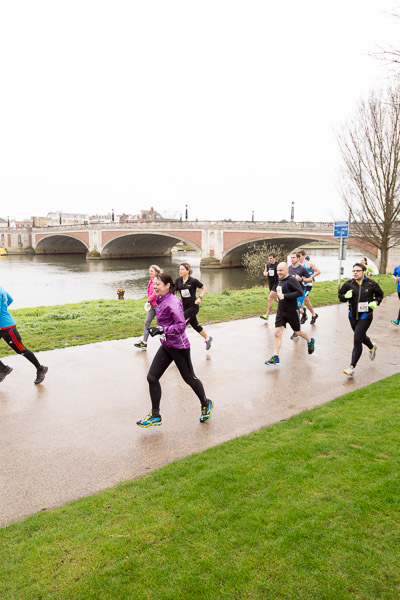 Here, she's rounded the first bend, nearly a quarter of a mile done and only the best part of thirteen to go!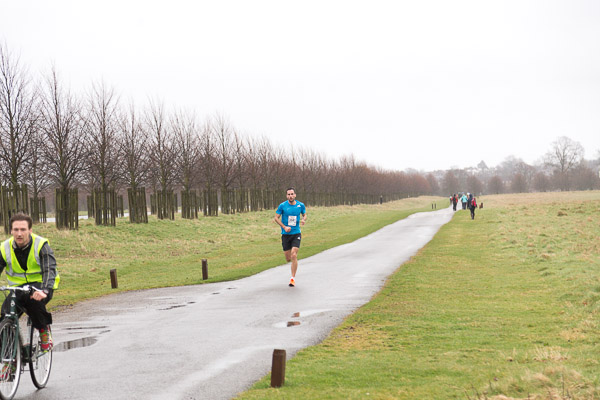 First guy is pretty much in a race of his own; number two isn't even visible here.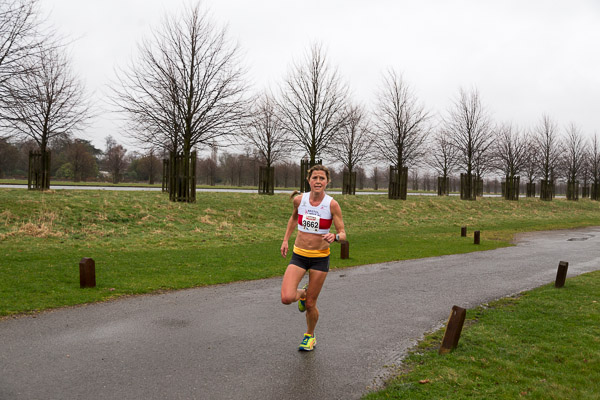 First lady is bloody fast too; at this point she's fourth overall but will go on to overtake one of the men and finish third!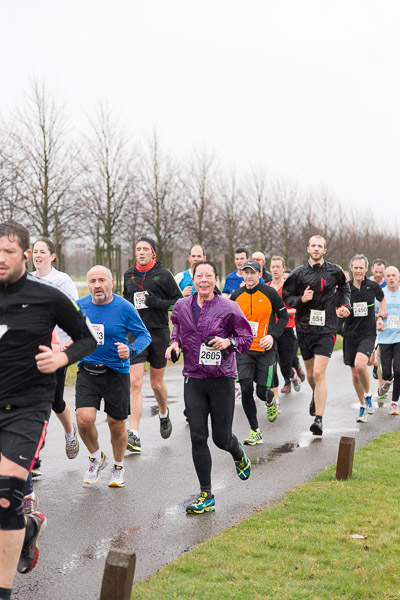 Amanda is a bit more in the melêe of the midfield.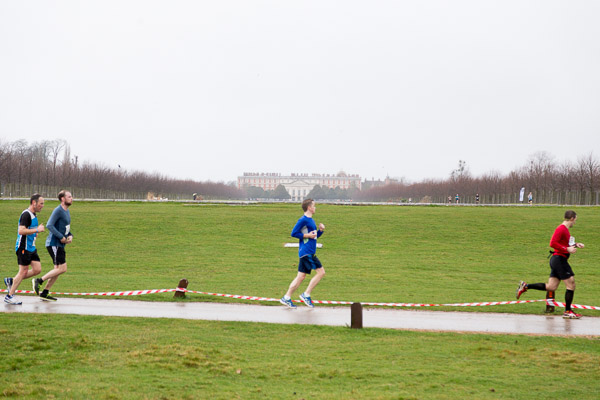 One of the few angles that a) I can get to; and b) show the palace well against the runners. But it's a bit marginal even so, and by the time Amanda gets here, three girls have positioned themselves in a way to spoil the shot anyway.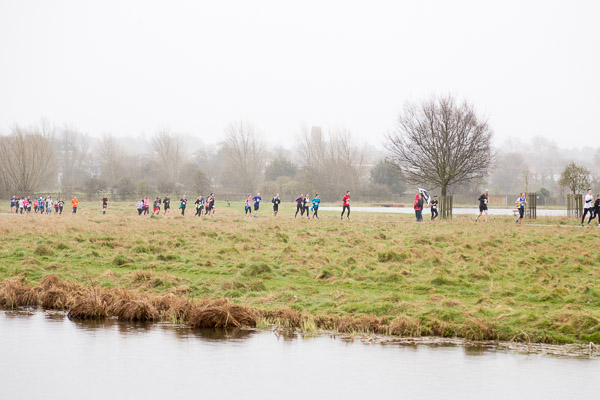 She'll be coming round the ponds when she comes...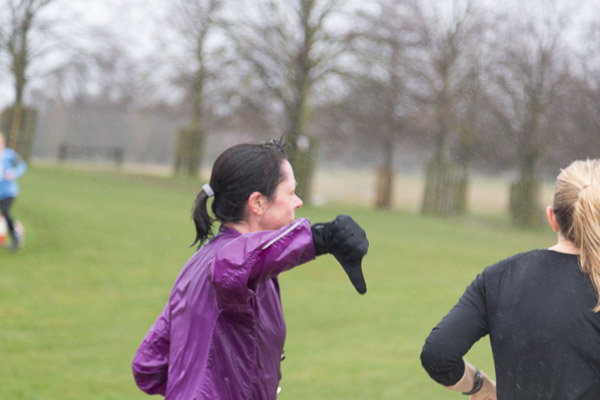 "How are you doing, darling?!" Of course her pessimism is wholly unwarranted.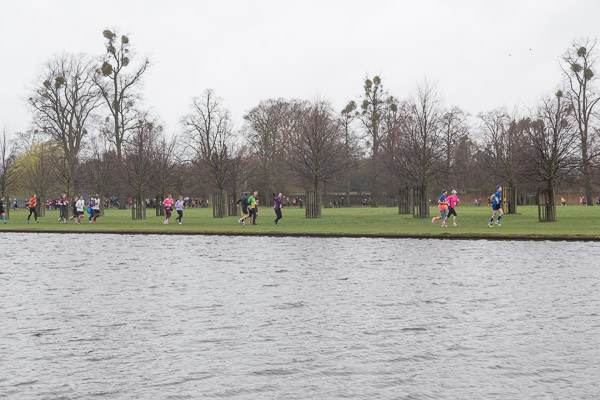 Along the long water,,,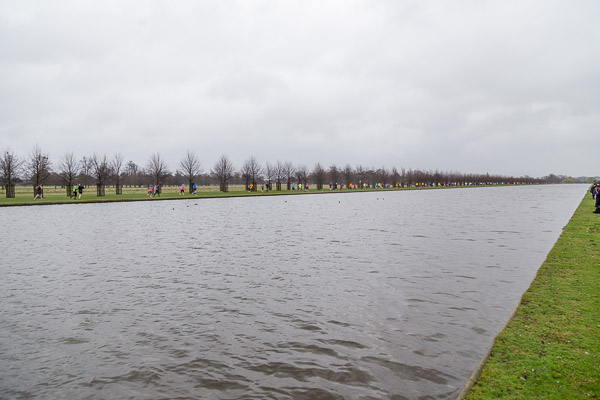 Yes, it's pretty long. That may be something to do with why it's called the "long water"...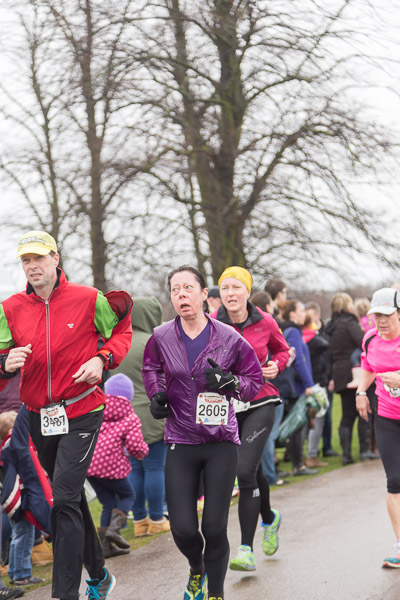 It's the final straight; you can see the finish arch off to your right; the choir is singing, the supporters are clapping. But WTF?! We have to run down there and back again first?! Maybe it's not the final straight. Not happy :-(

This is arguably the only organisational fail of the day, but it's a bad one. The published route to the finish is different to the actual one :-(((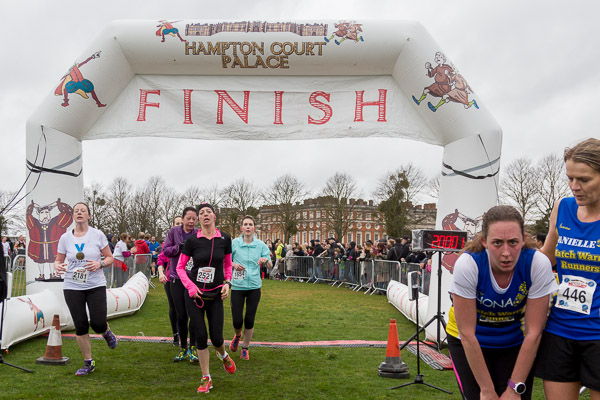 Ok, here's the real finish... 2:00:01 gun time, but sub-2 chip (1:59:52). As with Wimbledon last week, this is a time to feel unashamed of, even if it's not exactly a PB.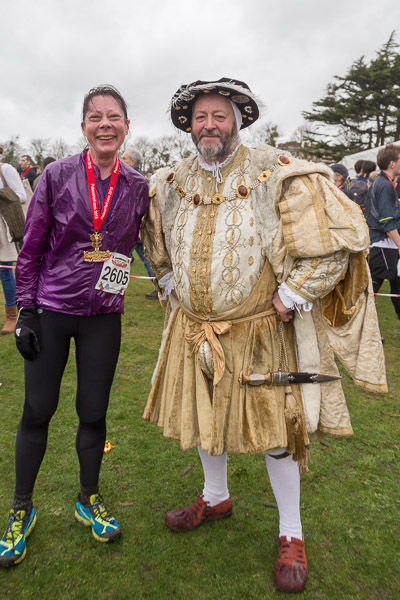 Previously she's had her picture taken with mayors, but Henry VIII has to be a step up!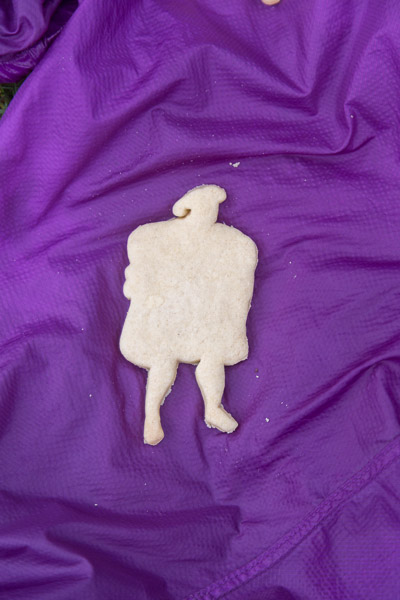 Henry VIII biccie!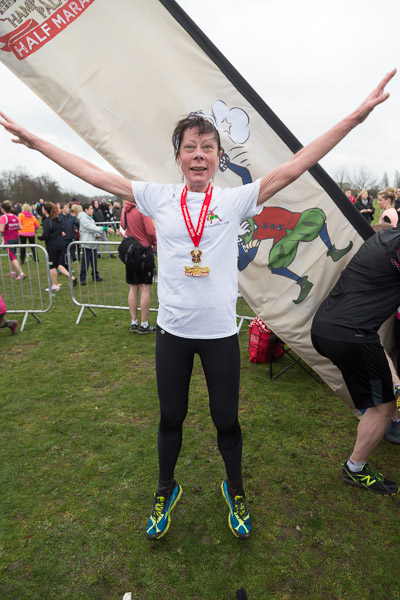 "Jump (ooh ooh aah aah) for my love!"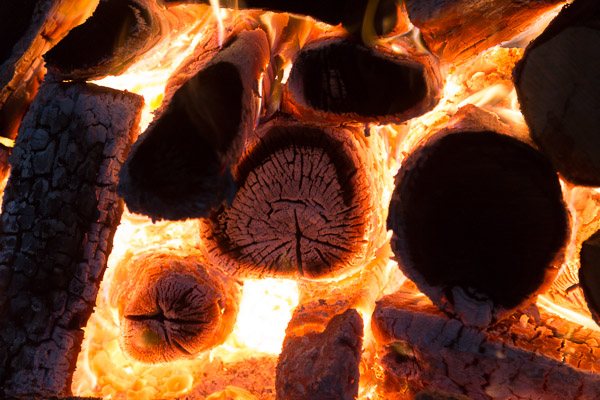 And finally we warm ourselves by the fire in the Tudor Kitchens!

Steve.

[*] "Not go down well"? Running types will know what I mean, and the truth is not something anybody else needs to know...