Last week, the Marathon du Médoc. Today, a slightly lower-key event...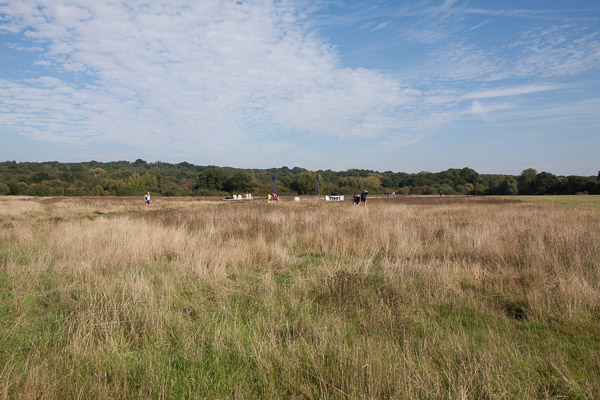 After a bit of a close call nearly missing the start of the Sevenoaks Seven recently, we've possibly erred a bit too far on the other side and arrived at Ashtead when it's still mostly deserted. But it's a lovely morning for a little standing around in the sunshine anyway.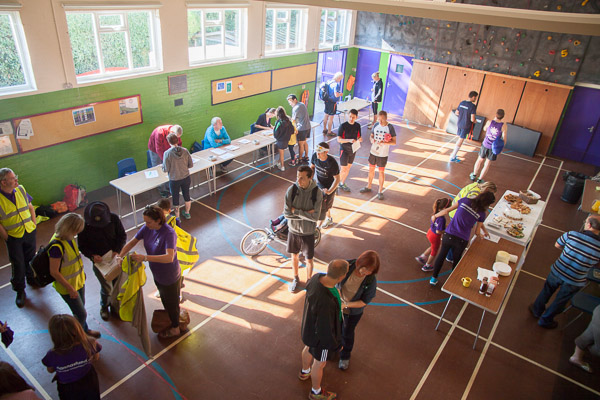 A few more early people registering at the scout hut, and Rob briefing some of the marshalls. He's not wearing his famous Union Jack shorts, and when I remark on this fact, one of the marshalls says I'm the third person she's heard say it and she's now most curious. Rob promises he will indeed be wearing them later, and another marshall explains that they are very short shorts and a bit of a thrill for the girls. Rob neither confirms nor denies this last bit.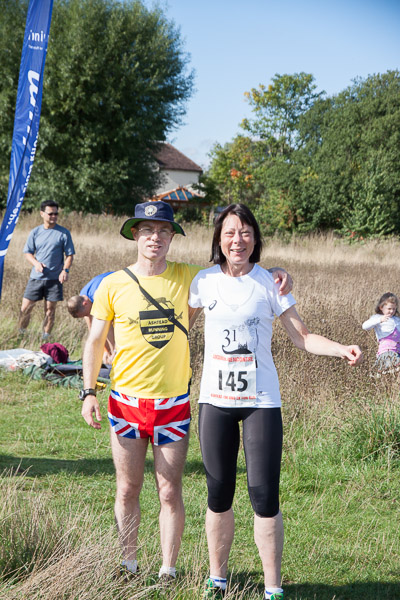 I shall have to ask Amanda if it did indeed give her a thrill!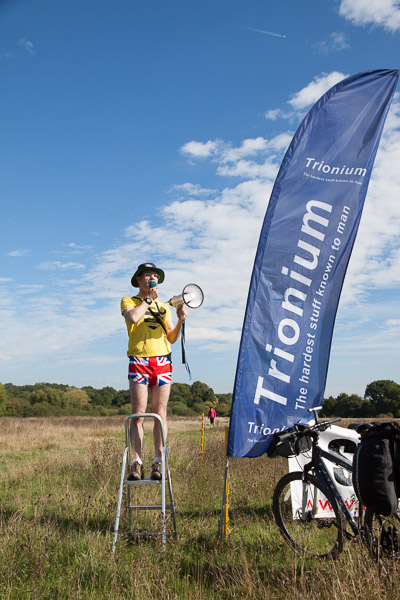 The muezzin calls the faithful to morning prayers.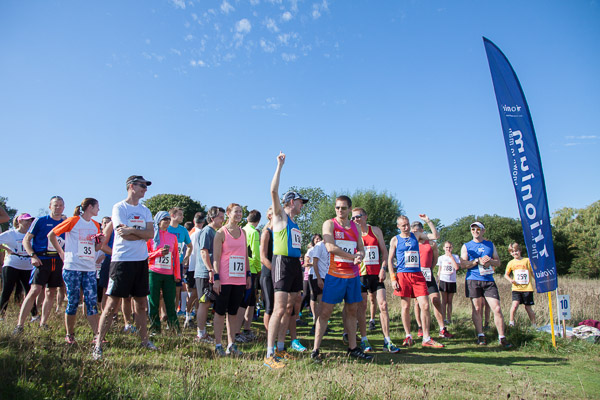 I'm not sure exactly what it is, but only one person has the courage to admit to it...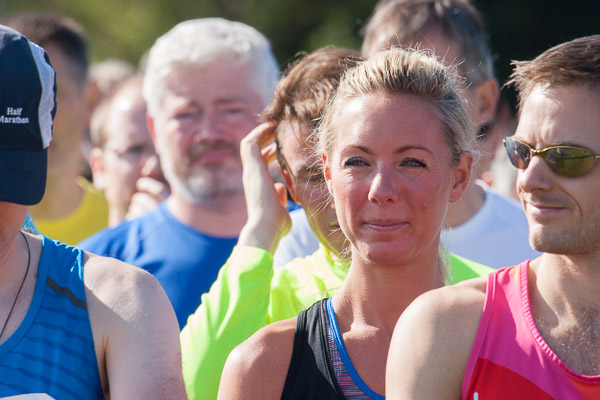 See this woman? Her name's Philly. I got talking to her before the race and she was asking about the route. I and others told her that apart from a rough uphill bit just after the start, and hence a rough downhill just before the end, the trails were reasonably good and the course was undulating rather than seriously steep. She was still a bit ooh-err nervous at the sound of it. Remember that for later.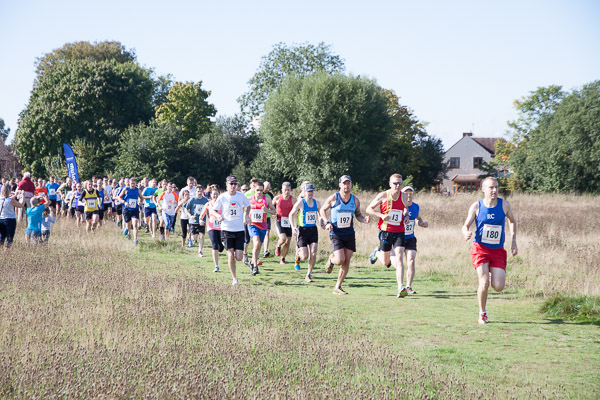 Rob explained at the start that anyone who didn't know the course should just follow Steve Winder. He's already taking his new responsibility very seriously.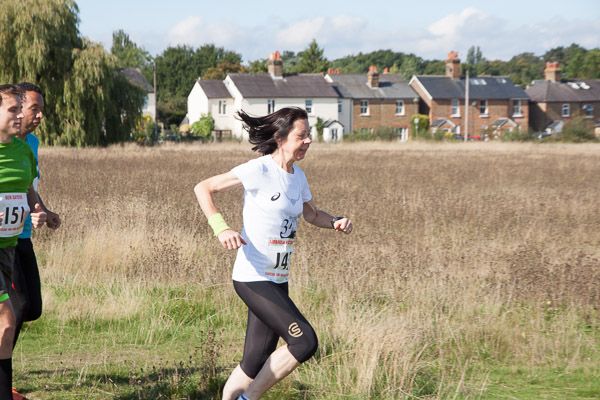 Amanda's done the race often enough that she should know it by now.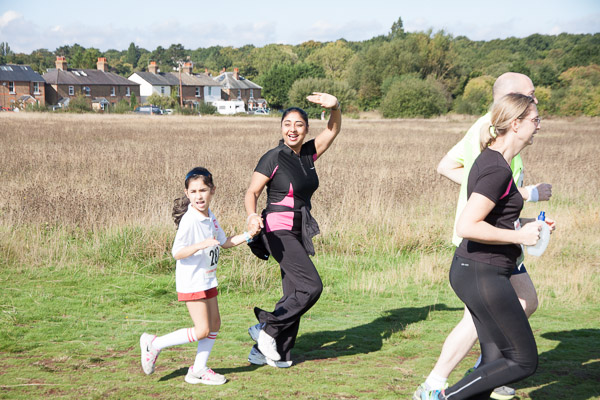 I think she should be in the kids' fun run, but perhaps she's doing the 10k first as a warmup?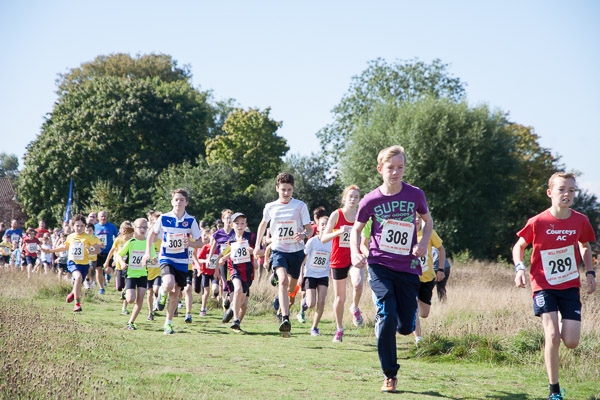 The kids are off and they're not hanging about at the front, either. Could be a new Steve Winder or two in the making?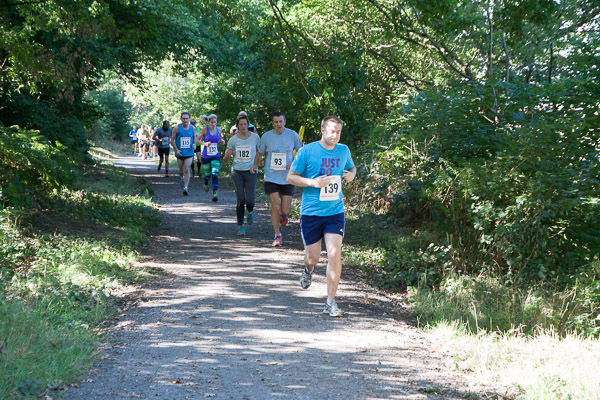 Hmm... I thought I had time to take some pictures of the kids' start and still get here before Amanda, but due to operational difficulties [this is what the airlines say when they don't want to just come clean and admit they've cocked something up], I miss her. But as it's an out-and-back course, I'll just wait a bit and she'll be along in the other direction.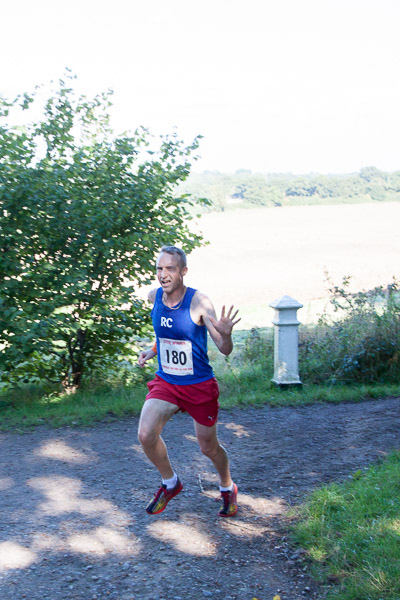 Here's Mr W, still leading everybody on.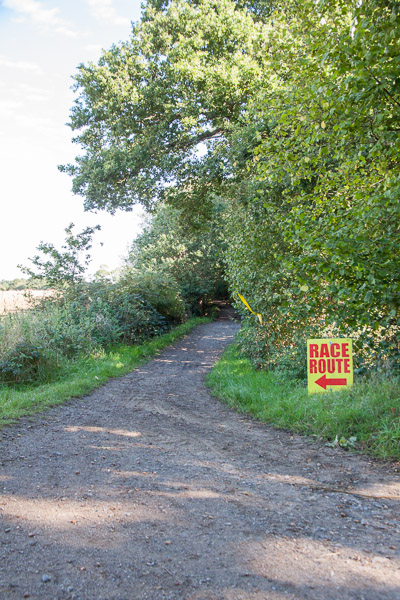 Err, well, maybe not...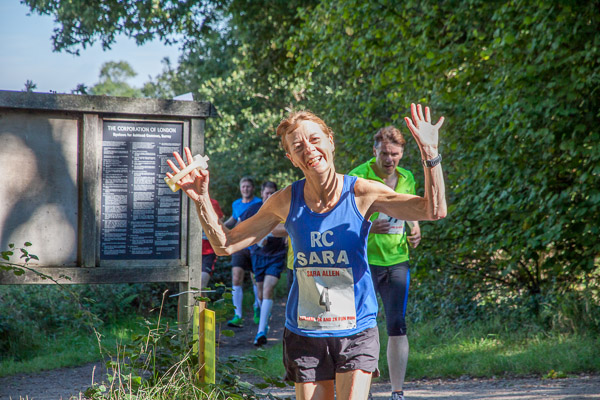 Much later, other runners do start to turn up. Sara's looking happy!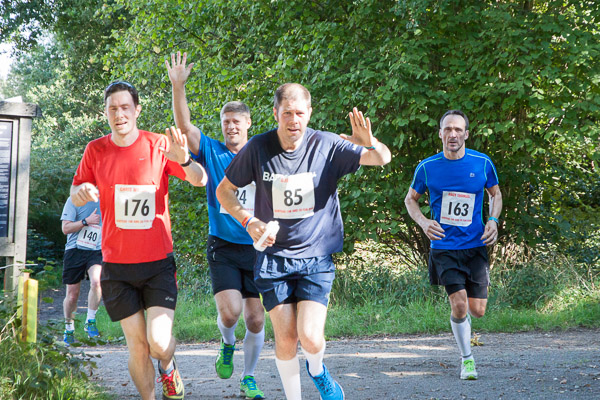 More shiny happy people.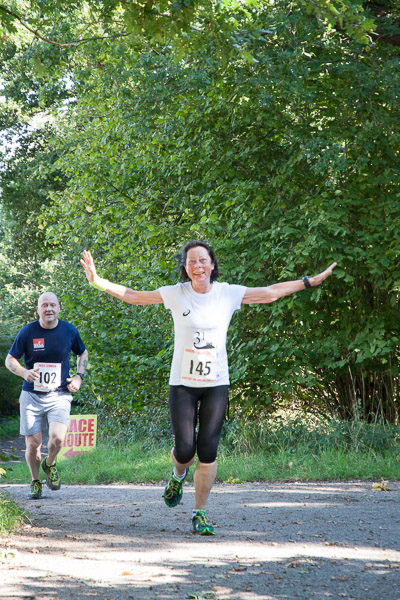 And I've found Amanda at last!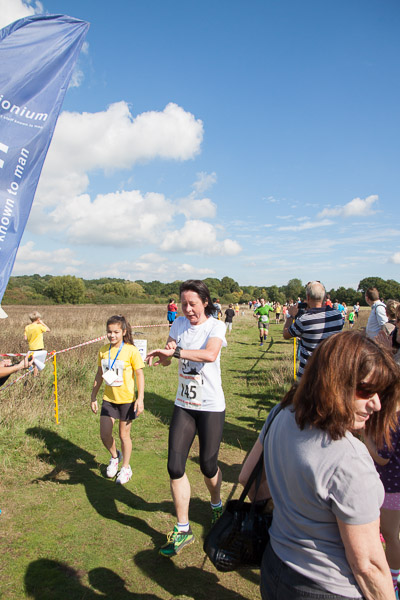 Past the post and stop the Garmin.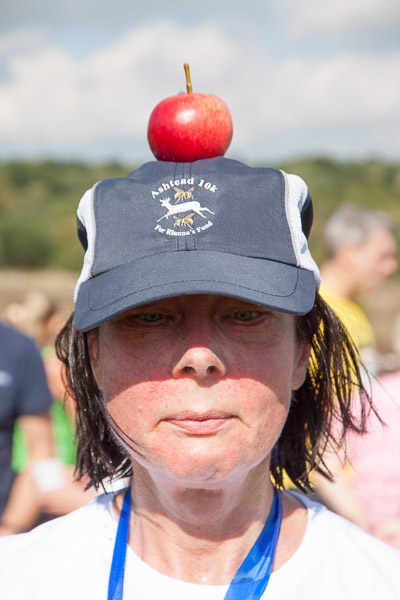 Should some West End director be looking to fill the role of William Tell's son in their big new production, Amanda is available and has been rehearsing.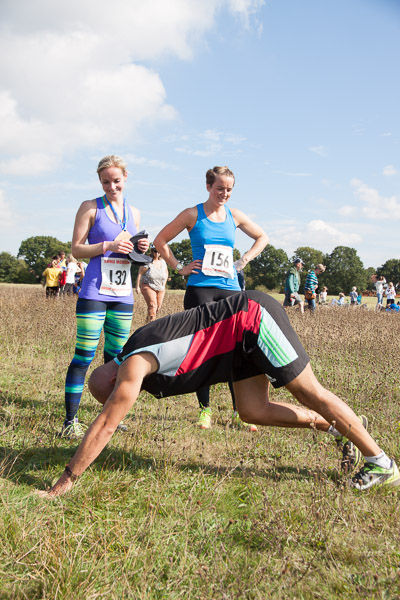 How to impress the ladies!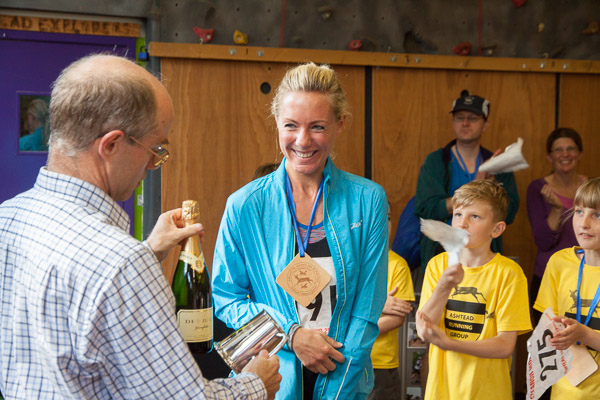 Remember Philly? All nervous and uncertain, I said? Well she's only gone and taken the ladies' first prize!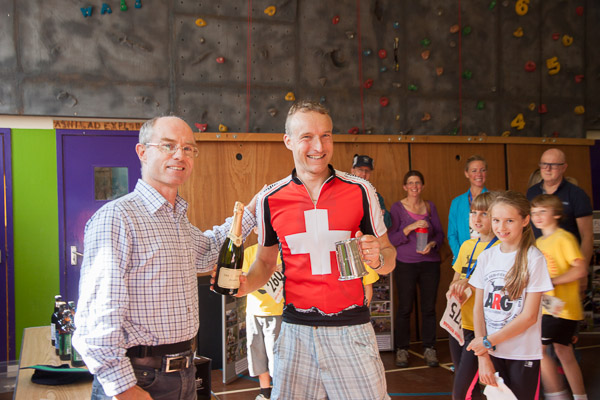 And in something less than a complete overthrow of the established order, Steve raises the winner's cup for the fifth time!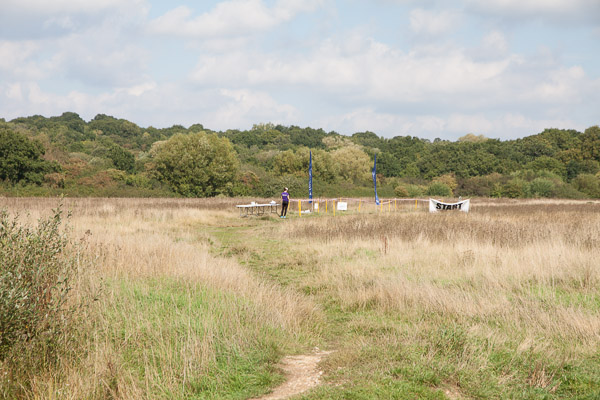 We leave Ashtead Common much the same as it was when we arrived.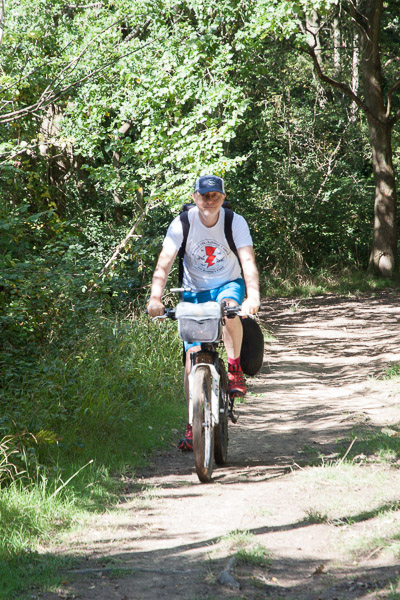 And it's goodbye from me.

Steve.