So here we are again, back across the road from Amanda's birthplace for our second Beckenham Trail 10k. One wonders, if any of the residents of Queens Court were to look out the window, what they'd think of this woman staring strangely at number 7...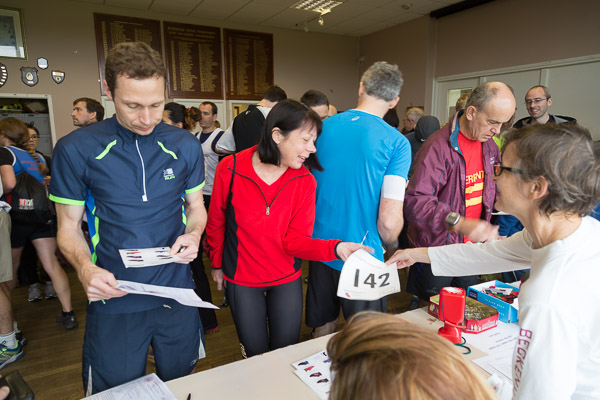 But to the race stuff... Registering and getting her number.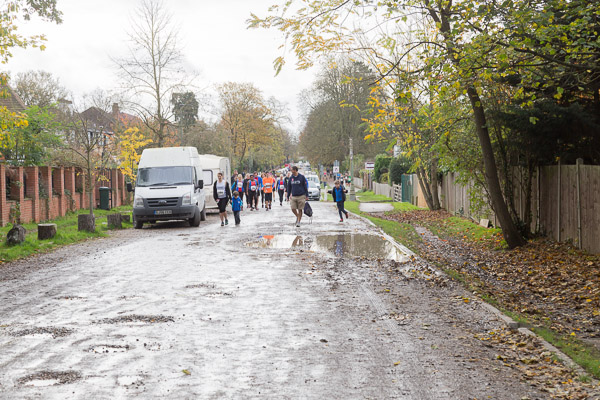 We're off to see the wizard, the wonderful wizard of Beckenham. So we follow the grey mud road...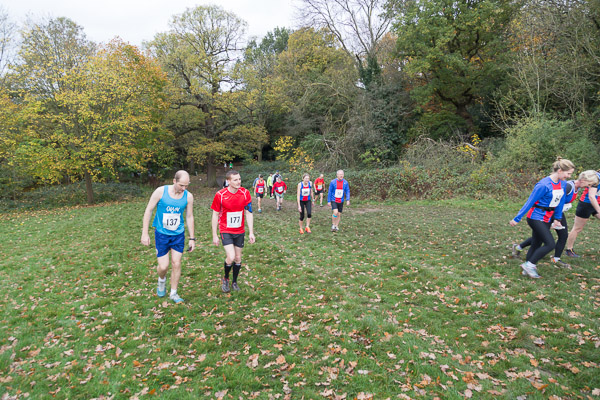 It's surprisingly hard work just getting to the race. It's not too bad on the grass, but the muddy 'path' up the hill is seriously slippery.

.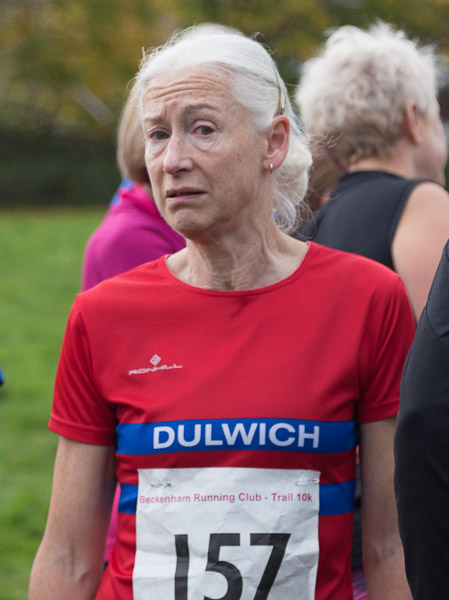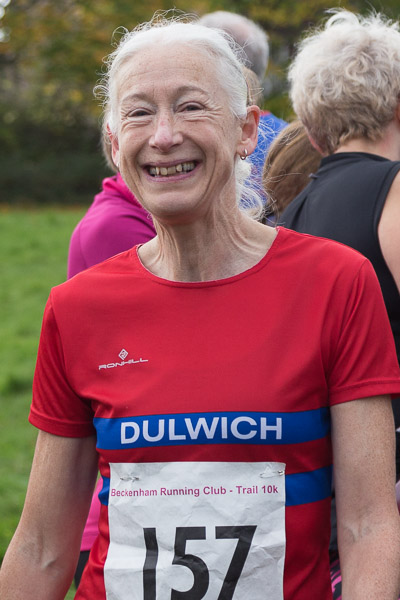 Sad Claire; Happy Claire...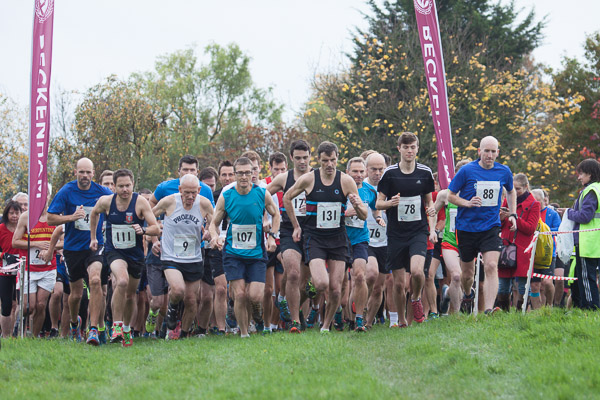 No smiles at the front now, there's running to be done!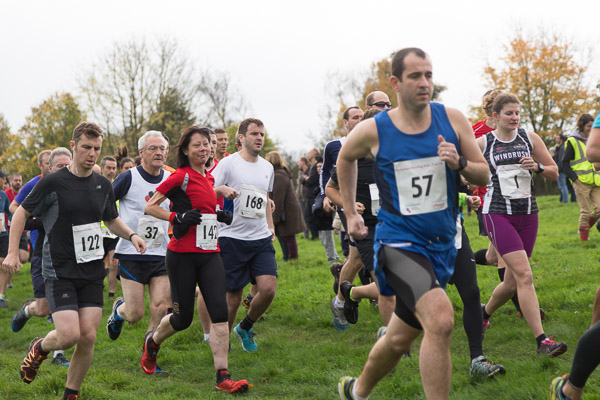 Amanda's a bit unwell, so she's happy to stick with the rank and file.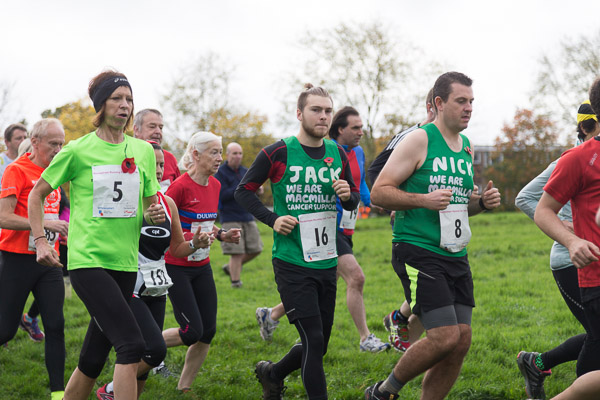 Claire's in even worse condition after injury. A sensible person wouldn't be running at all today, but as you will all doubtless be aware, 'sensible' is not a word that runners find much use for. BTW, note Jack and Nick - we'll see them again later.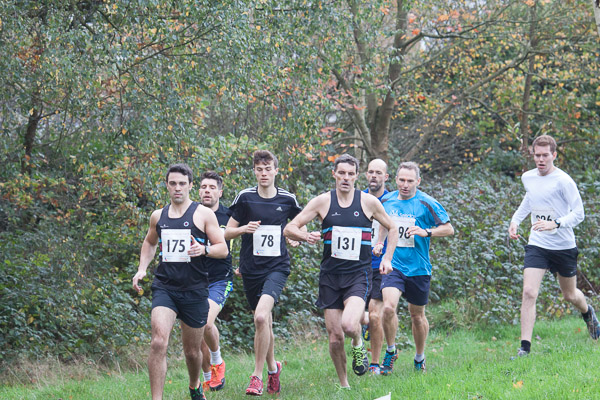 Tight at the front, nobody's pulling out an early lead.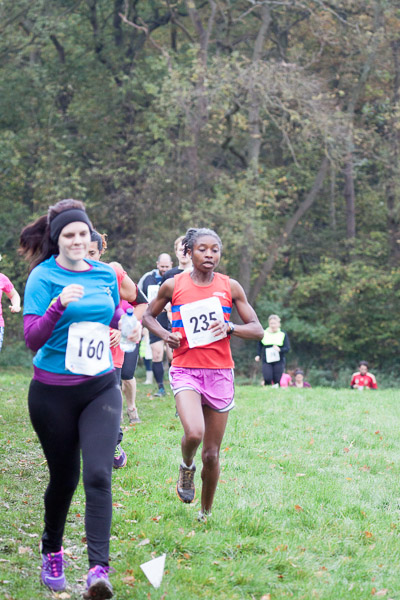 What's this? Ola near the back? She's missed the start because of a train problem, but she's making up places rapidly.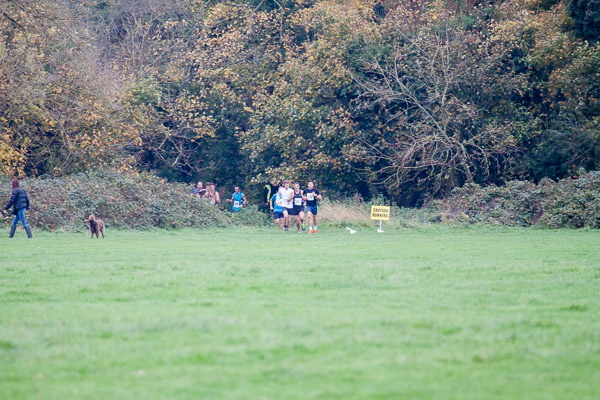 Still close at nearly 3km, the leaders emerge from the woods.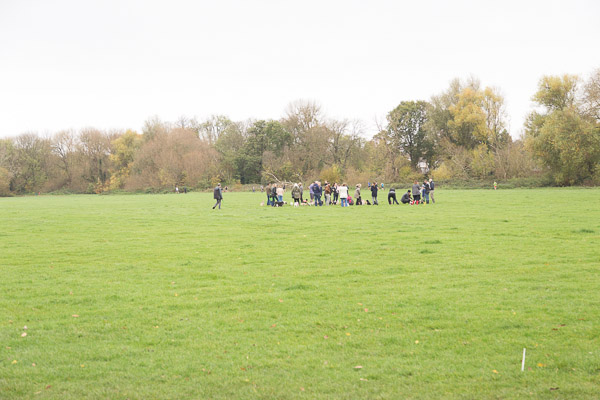 Sharing the field with a bunch of people doing something with small dogs...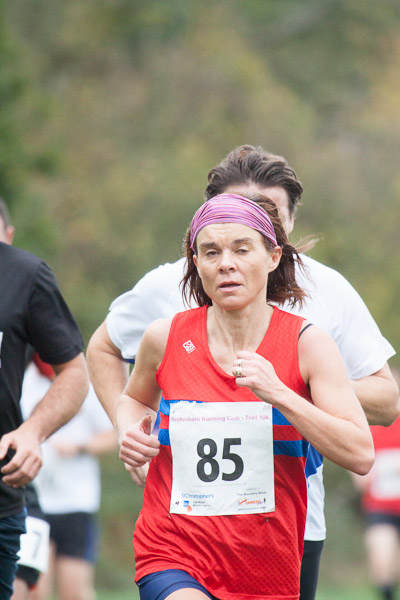 Andrea, first lady, looking very serious.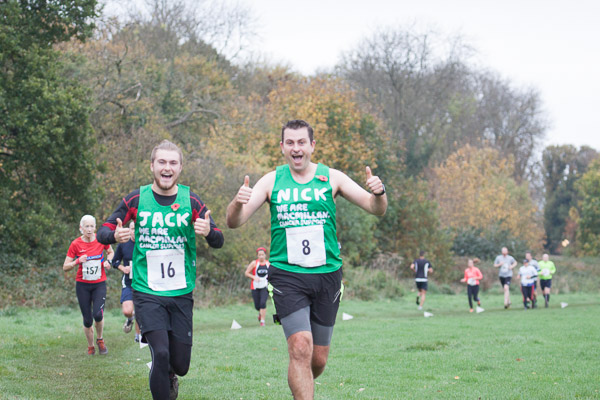 Jack and Nick looking a bit less serious; they obviously don't know Claire is right behind them.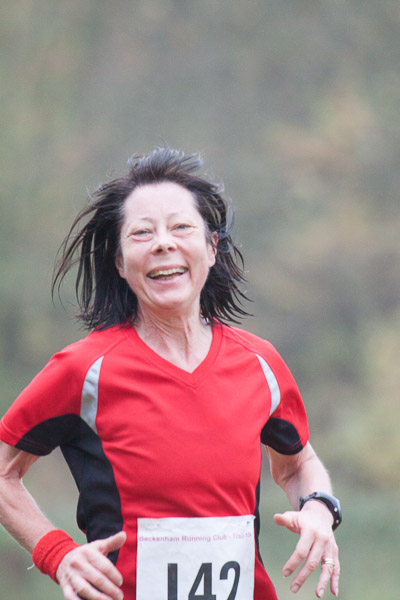 I think Amanda's looking a lot happier than her hairdresser would be!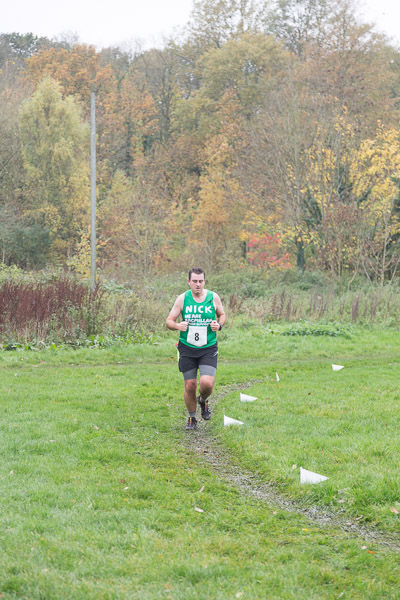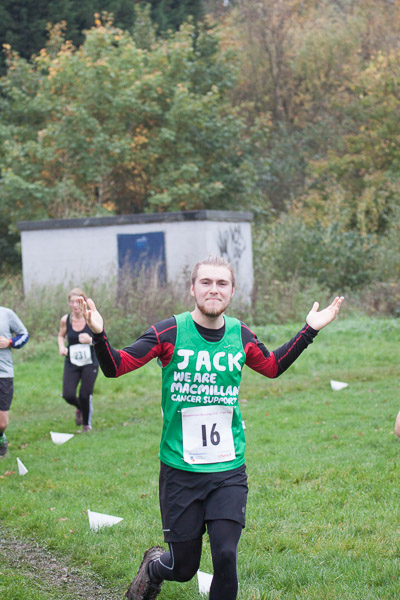 What's this? Nick has abandoned poor Jack!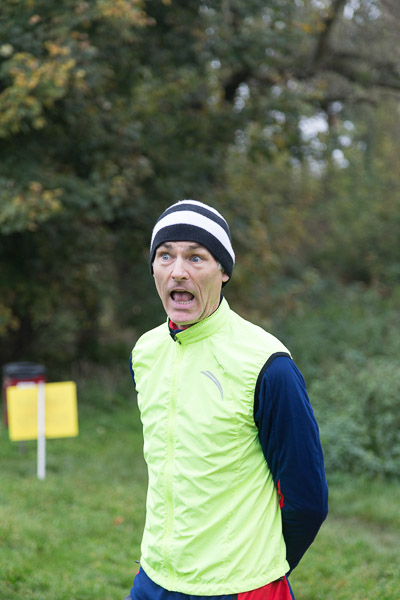 You need nerves of steel to be a marshall. They see things few men could see and keep their sanity.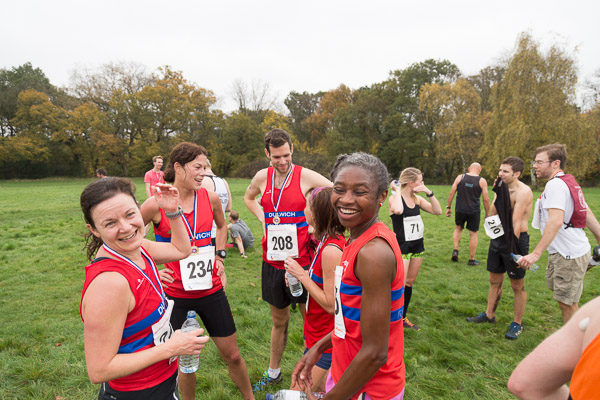 Back at the finish, a gaggle of giggling girlies from Gulwich (I'm not sure that last bit is quite right). Ola made it all the way up to third lady in the end, which is impressive!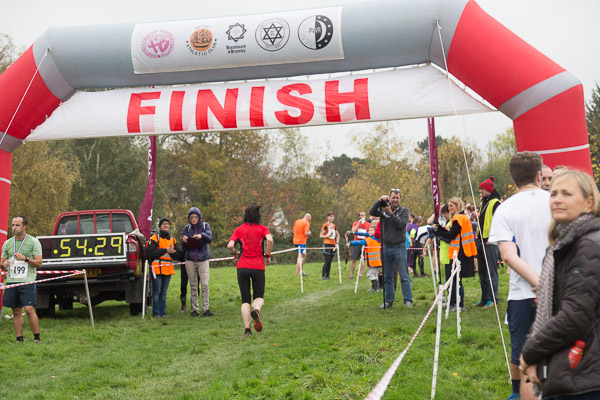 Amanda crosses the line a couple of minutes slower than last year, which she's happy with. She'd feared worse.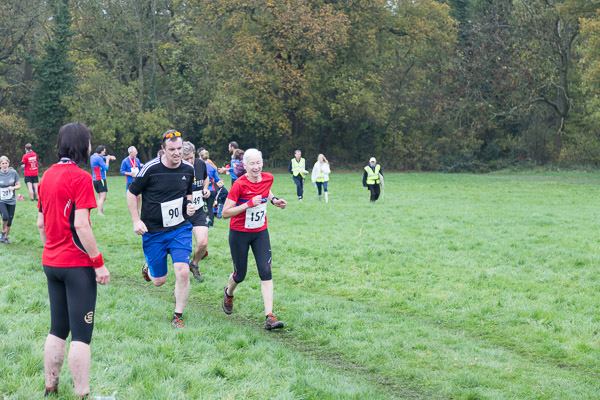 And she cheers Claire home, who has also done better than she might have done, although she's in some pain now and badly needs medicinal cake back at the clubhouse.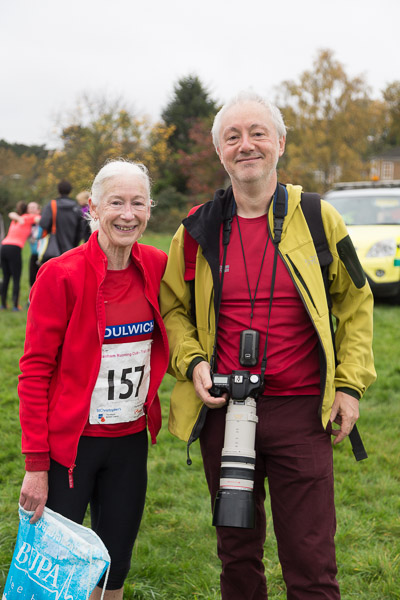 There's no denying it, size does matter sometimes.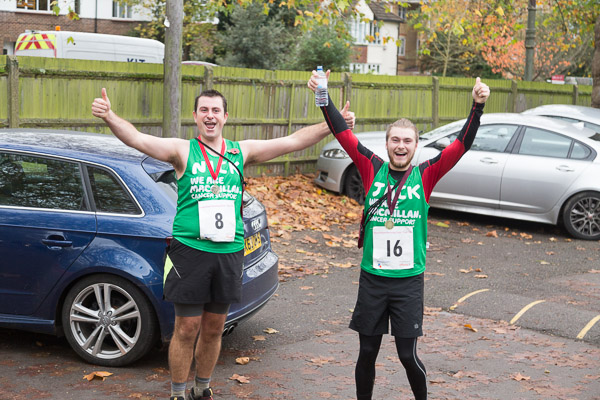 Reunited at last!

We all love a happy ending :-)

Love to all,

Steve.