Hi running folks...

A story for you: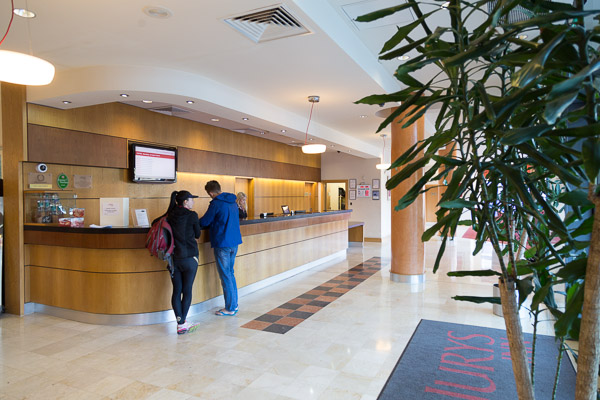 We begin with the unashamed opulence of Jurys [sic] Inn. Just look at all that real wood veneer!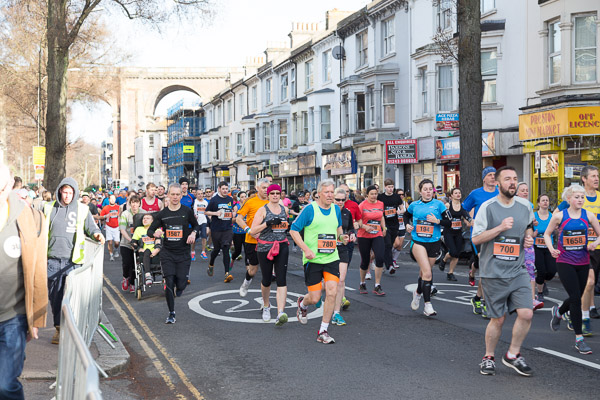 They've started without us!!! Oh, no, it's ok, these are just the 10k people. Phew!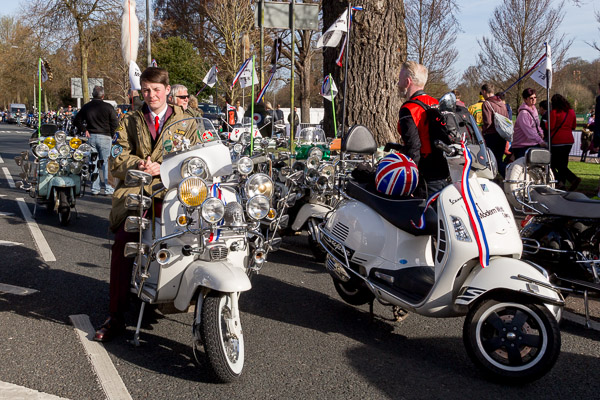 Dress rehearsal for the annual Quadrophenia re-enactment or something like that... A bunch of Harley guys were out on the course ahead of the runners, but the Mods were nowhere to be seen, so presumably they were just here by coincidence.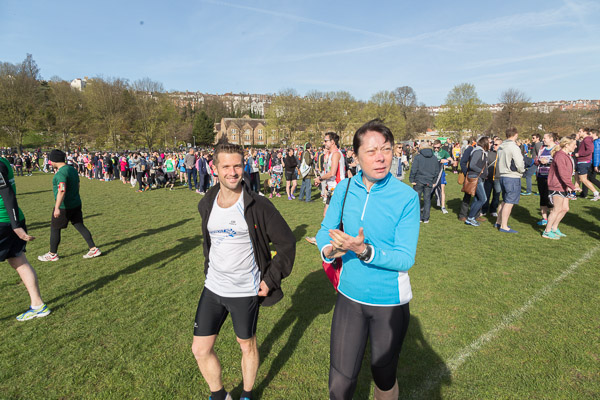 We can't find Merilyn or Nicky, who we know are here, but blimey! It's Carlos! He was supposed to be meeting some friends who have all his gear with them but he can't find them either. With all the thousands of people here, it's only the ones you aren't expecting to see that you bump into.



Ah, but as we're standing around, suddenly we do spot Merilyn. See, once we stopped looking for her, there she was!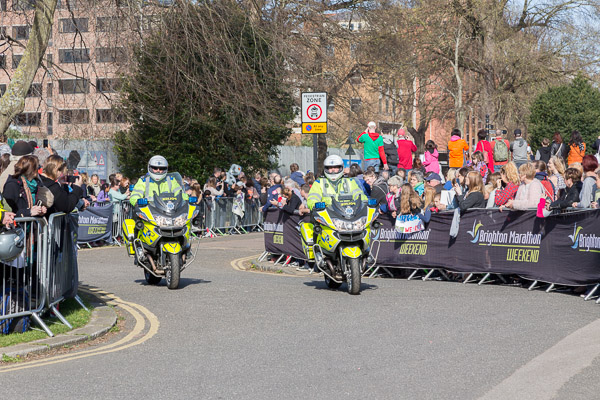 I think this means they've started.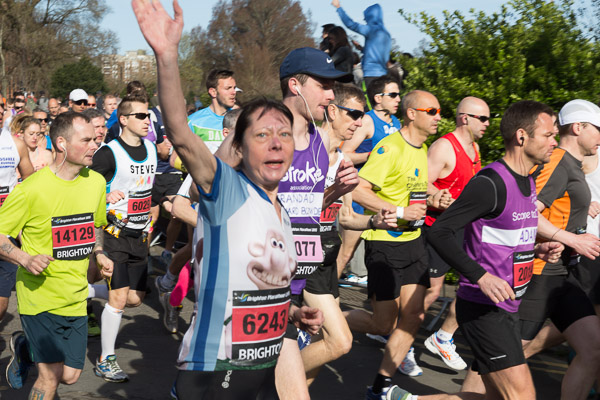 Here she is. I didn't spot Merilyn in the starting rush, but it's always difficult in a big race at this stage.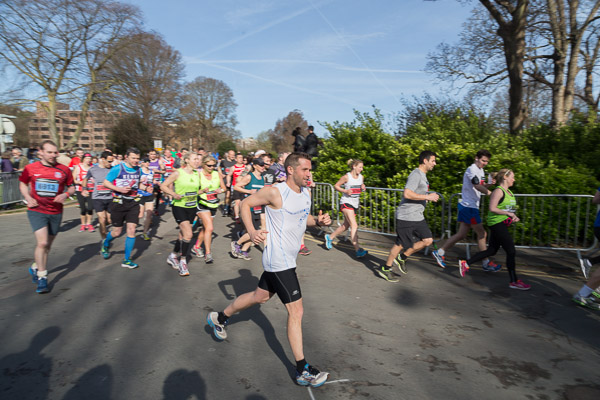 Carlos hasn't got his headphones, his gels, even his race number, and he didn't want to leave his jacket behind, but it seems he can't help himself. I guess there's no actual law that says you can't go for a trot to keep the other runners company.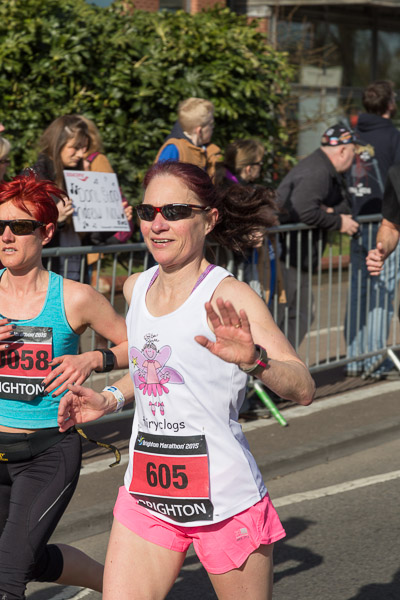 Ah, here's our first fairy on the loop past the end of the park.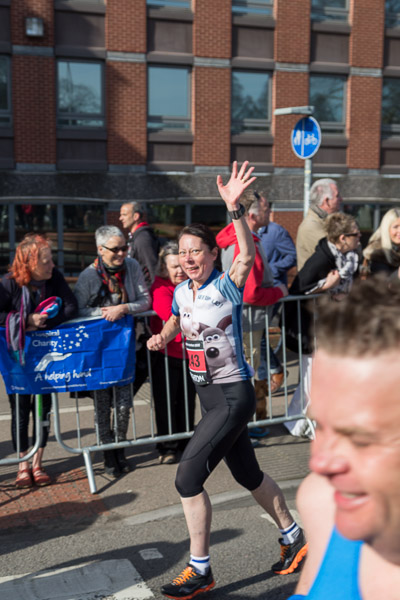 Amanda's not far behind. She's planning on being sensible and taking this slowly, because she's only barely recovered from her pneumonia and hasn't been able to do any proper distance training.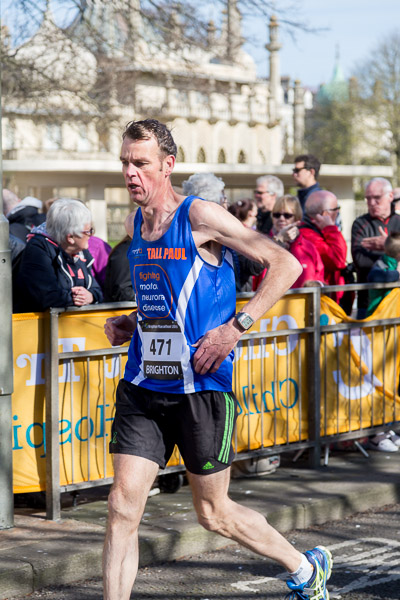 It's Tall Paul, in case you couldn't tell...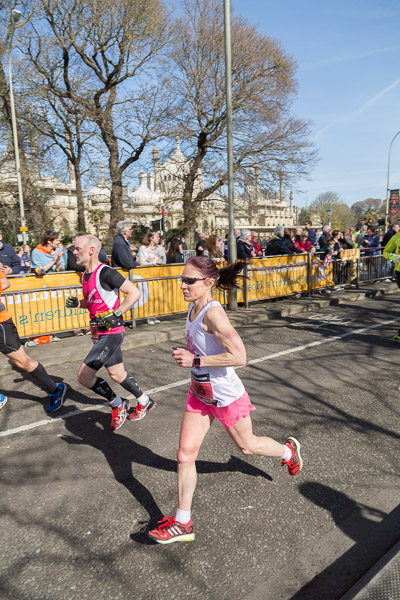 Blue skies and Brighton Pavilion in the background.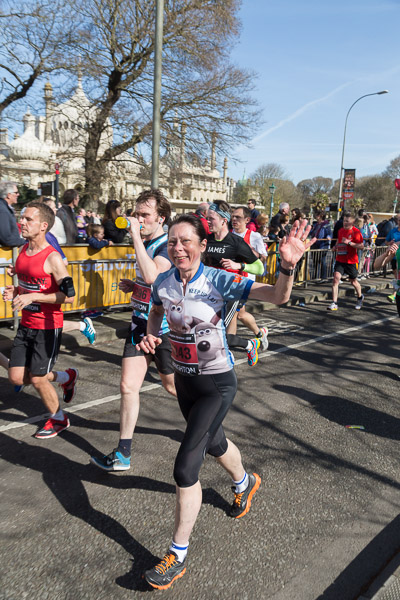 Amanda's still going strong.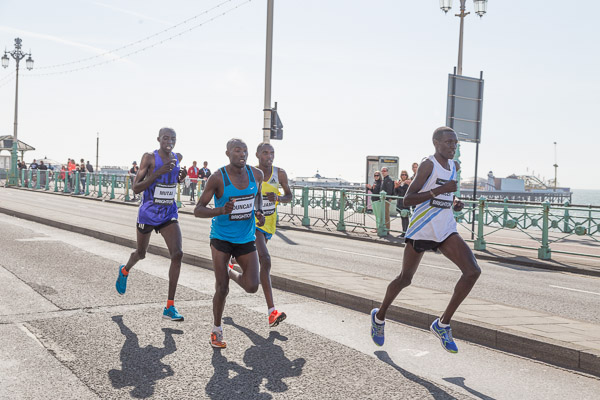 Along the seafront near the halfway mark, the elite leaders are absolutely together. Duncan Maiyo wins in the end by over a minute and a half.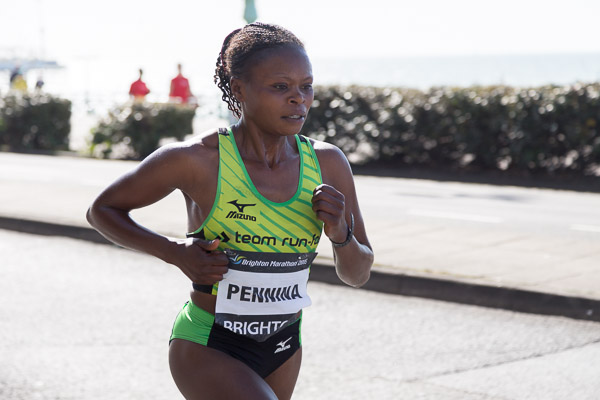 First lady, Pennina Wanjiru, well clear of the field here although she only just holds on to the lead at the end.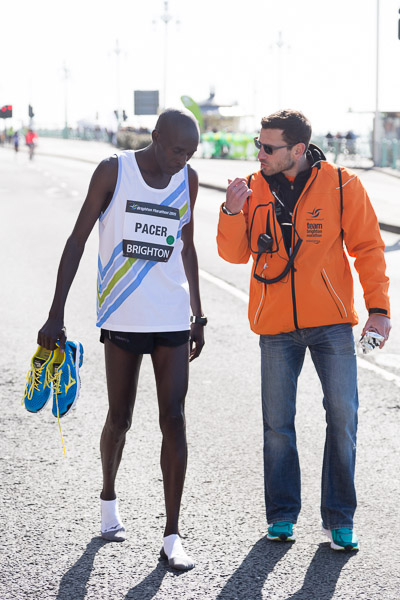 They've worn out their pacer!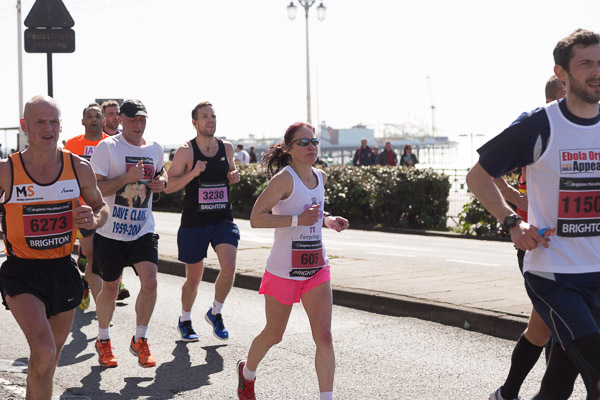 Back amongst the non-Kenyans...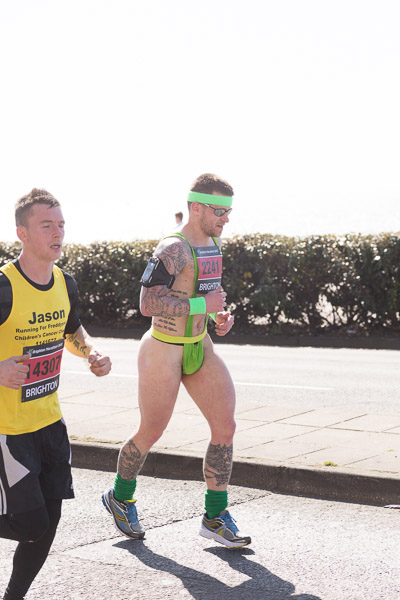 Let's hope he's got lots of factor 50!



It's a Greensand boy; he must have thought "Brighton Rock" was part of the course.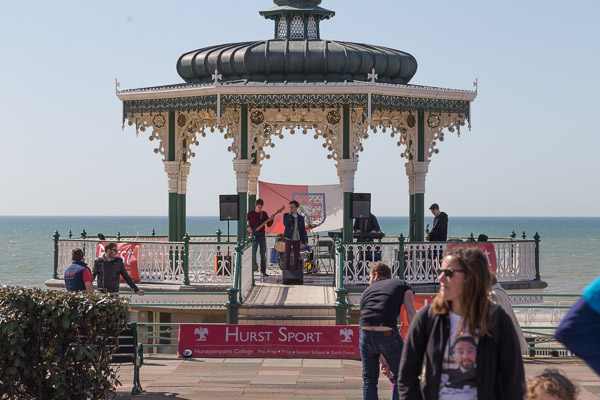 Plenty of entertainment for runners and spectators, and actually pretty good.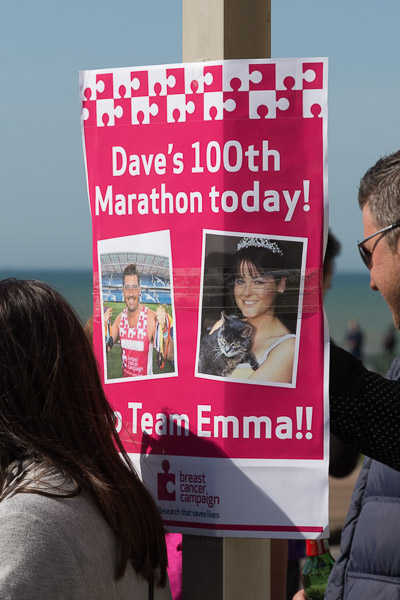 I'm not sure whether Emma is the woman or the cat.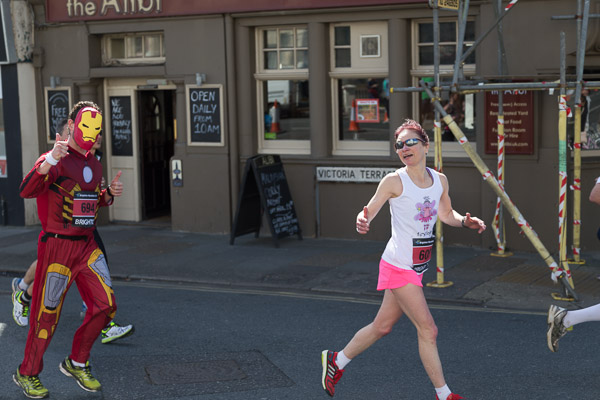 Stalked by a superhero! Ooh err...



Heading out to one of the less picturesque parts of the course, at about mile 18.5.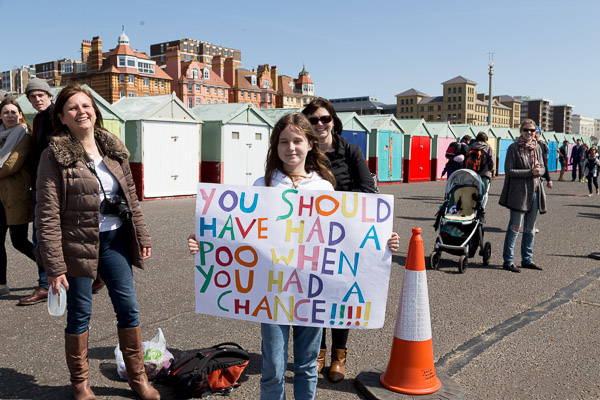 There's really nothing I can add to that!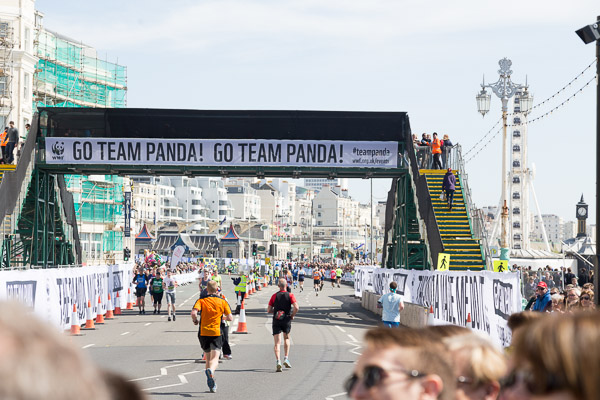 Apparently some runners thought that this marked the finish until they got close enough to see properly. Sorry guys, you've a way to go yet.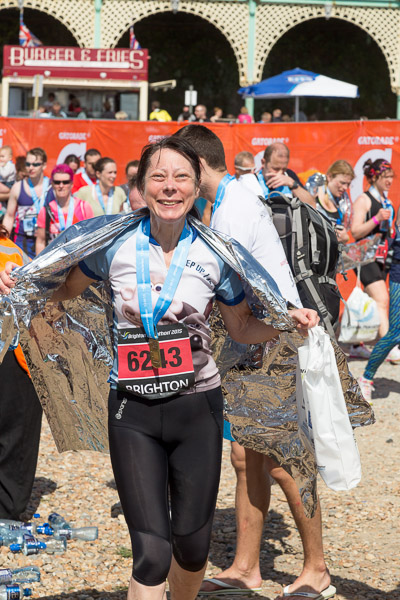 And she's made it! The last few miles were a real struggle, but she kept going. Death before DNF, that's the spirit!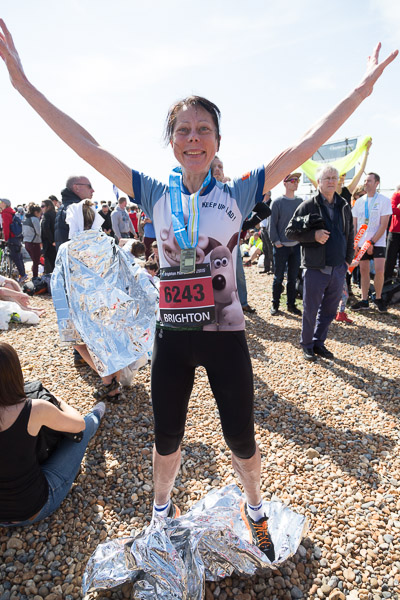 And still got enough left for a bit of a victory leap.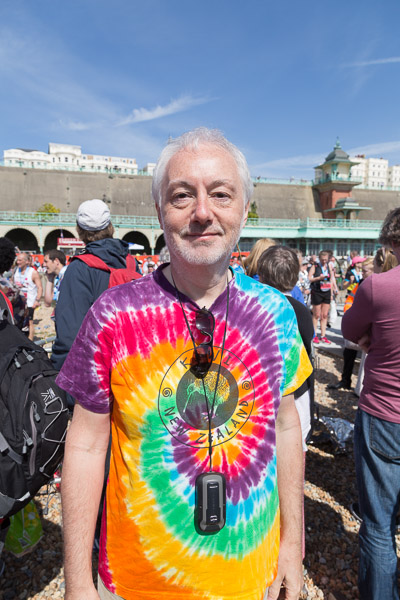 I was dressed for visibility in the crowd.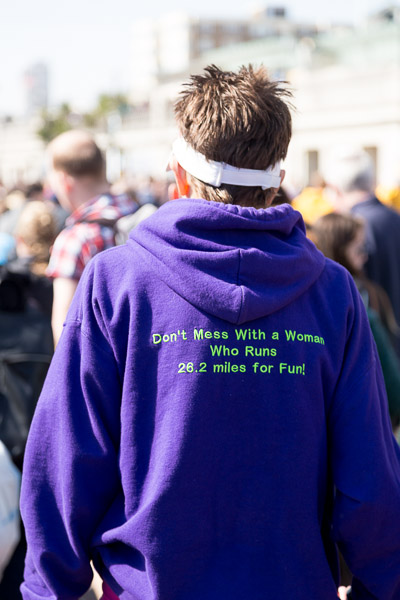 And finally... Want one of those!

Until next time, then.

Steve.