A little while ago, Events To Live, purveyors of fine races to the gentry, ran a competition to find the best-travelled Surrey Badger race shirt. Amanda was the clear winner.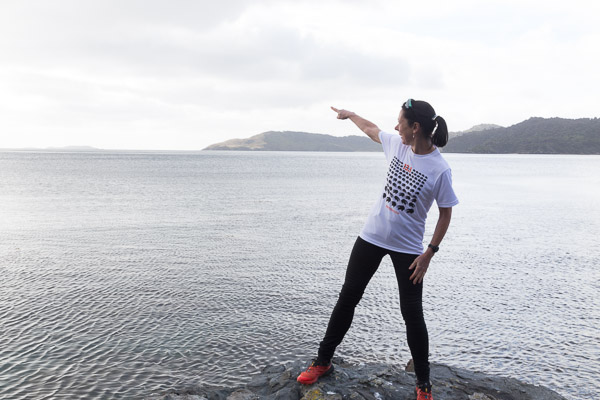 This is Stewart Island, just south of the South Island of New Zealand. Start swimming in the direction she's pointing and the next thing you will reach is Antarctica. Technically it is possible to get further from Surrey than here, but only by chartering a boat to an uninhabited lump of volcanic rock.

The prize was free entry into this year's Badger, but she was already signed up for that so she got the Three Molehills instead. They are quite big molehills, so one option for the race is to enter a team of three people who do a molehill each, but Amanda is hardcore: it's the whole hog for her. (Do not confuse the whole hog with the Hog's Back, which is another race entirely and still a week away. But I digress.)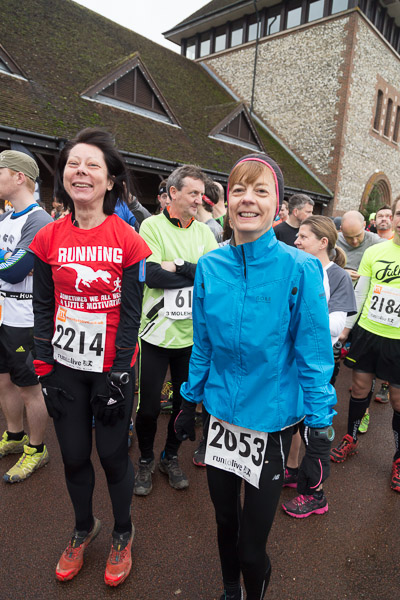 Amanda and Sara getting ready for the off. I'd say they're warming up, but I think that would be a slight exaggeration.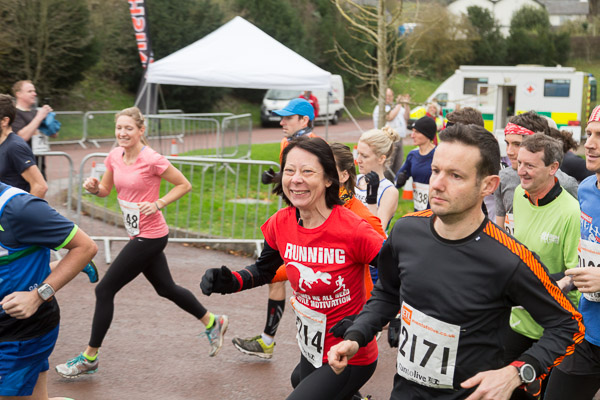 The race begins!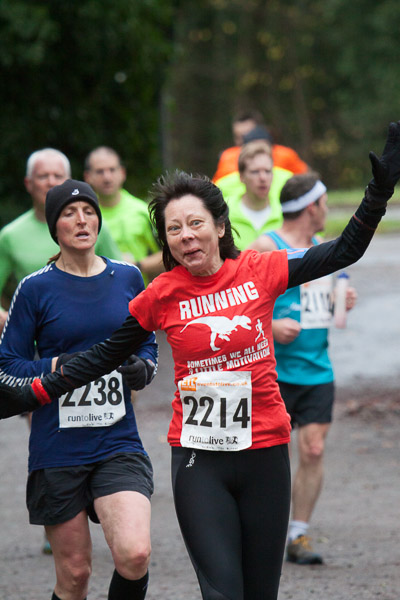 Like last year, the stepping stones at the bottom of Box Hill are underwater, so the race will use the bridge instead. This pleases Amanda!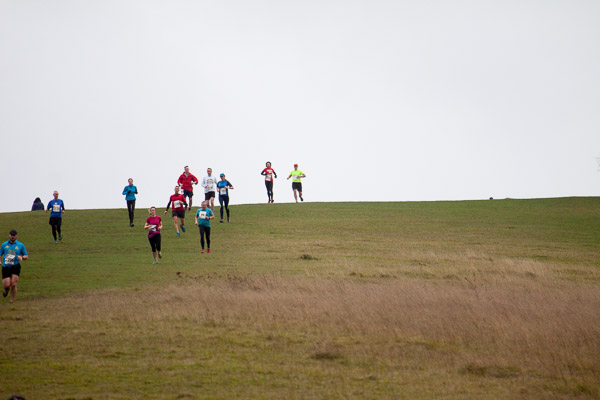 On the skyline, about to descend the first Molehill.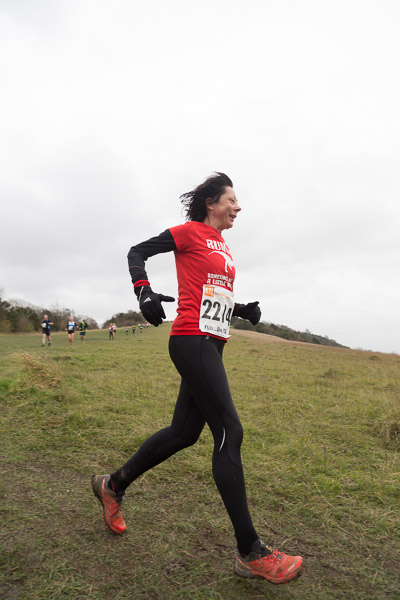 Definitely looking more confident on the descent than last year; while it's still muddy and slippery, it's not as muddy and slippery, nor have we been assailed by freezing rain.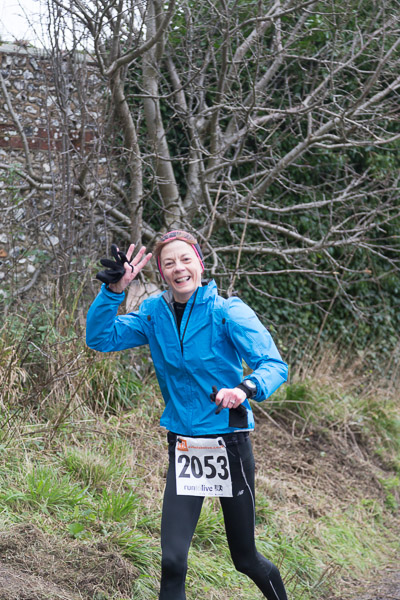 Second Molehill and Sara's looking happy.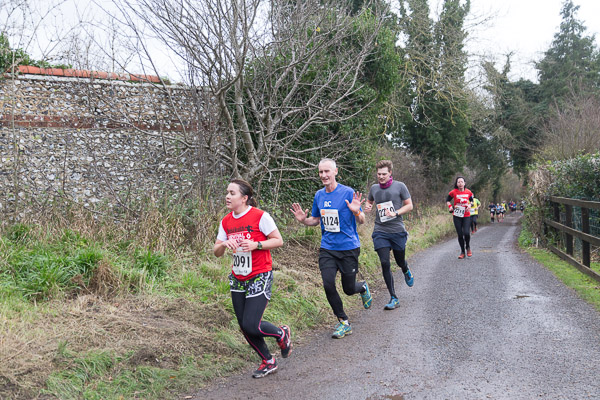 Nigel and Amanda are close behind.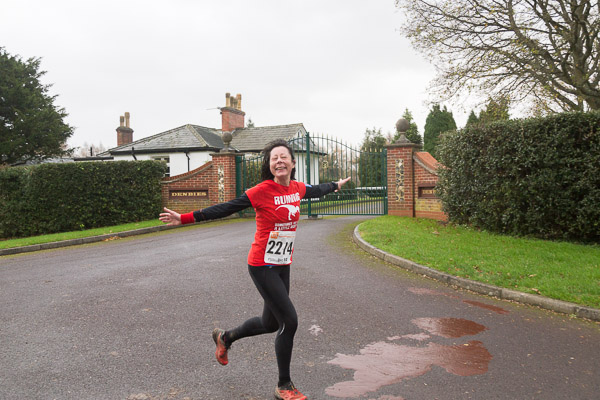 Past the Denbies House gates at the top of the third Molehill. Again, what a difference from last year when all she wanted at this point was for me to give her my dry gloves!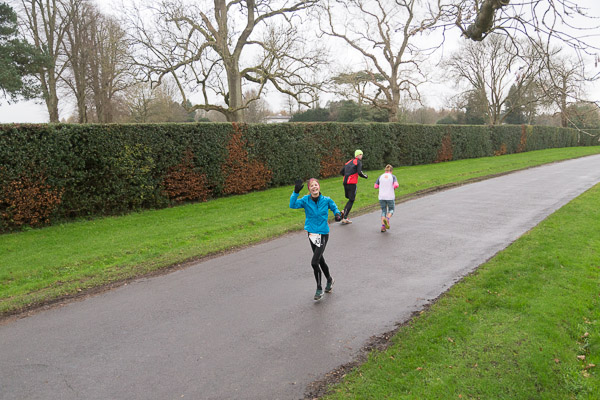 Sara about to begin her final descent.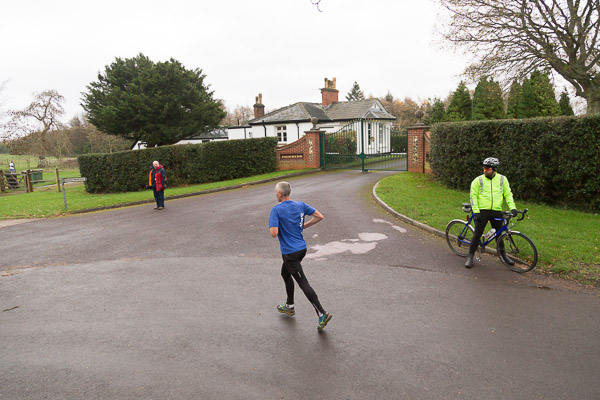 And Nigel.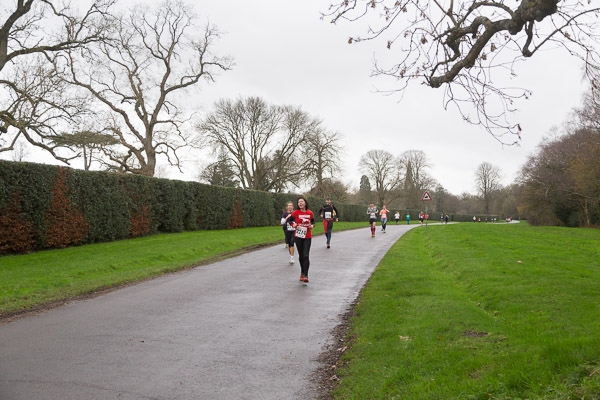 Ah, here she comes. She wasn't expecting me to still be here, but I can get back to the finish a lot faster than her by taking a short cut and being on my bike. Only because it's downhill, though. On the climb up to Norbury Park, some of the runners were walking and still overtaking me on the bike!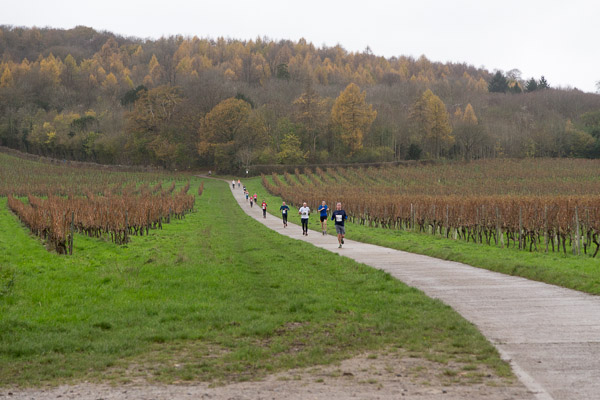 The long sweep down through the vineyards is Amanda's absolute favourite race finish. However, I can't hang around long enough for a close-up because then I won't get to the end ahead of her. But my loss is Sussex Sports Photography's gain, because Ant is there taking exactly the shot we need. (And we later find that he's cheekily taken a couple of snaps of me coming down on the bike and posted them under Amanda's race number. Cunning! Now we have to buy two!)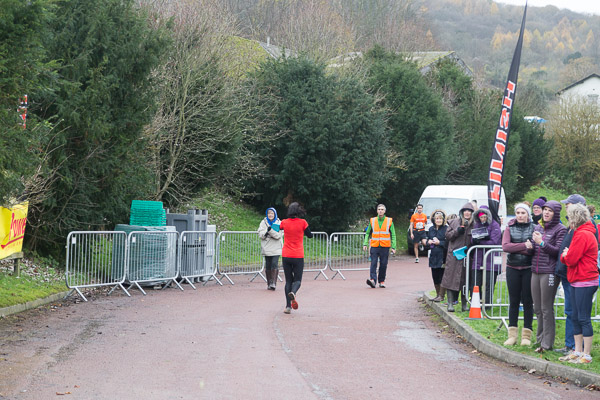 No clock. Apparently there's been some technical problem, but Amanda's Garmin will tell all, so it's not a huge problem.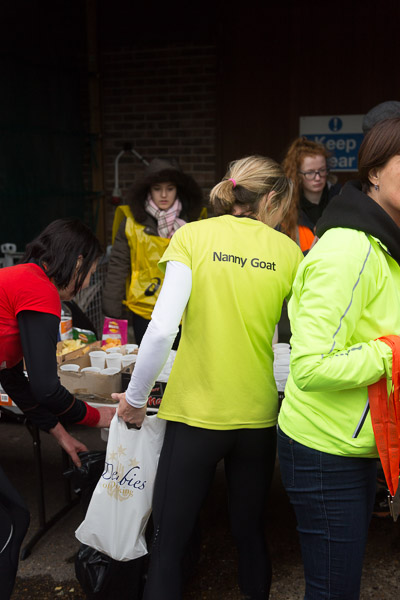 "Nanny Goat?" Well I've checked the list and she obviously entered under a pseudonym. I was going to ask, but got distracted. We may never know.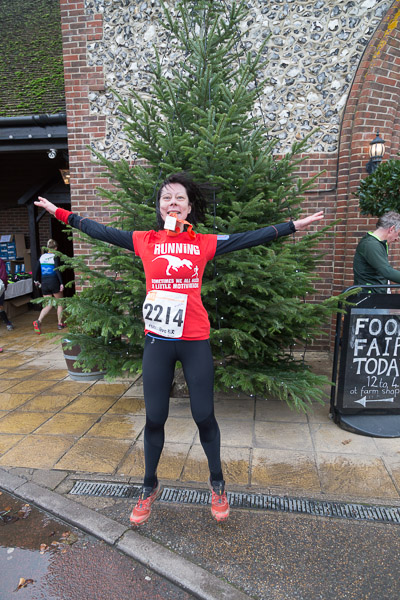 Amanda does her traditional victory jump in front of the Denbies Christmas tree.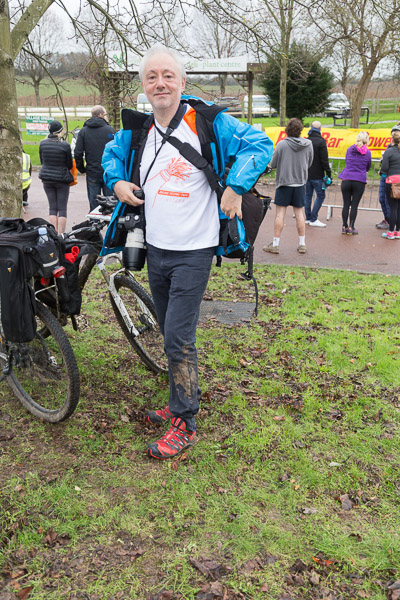 Most unusually for an ETL event, Amanda didn't fall over in the mud once. I did, though! Note that I'm entering into the spirit by wearing another ETL race shirt, Bacchus, and I will enter still further when we get home and can open a bottle.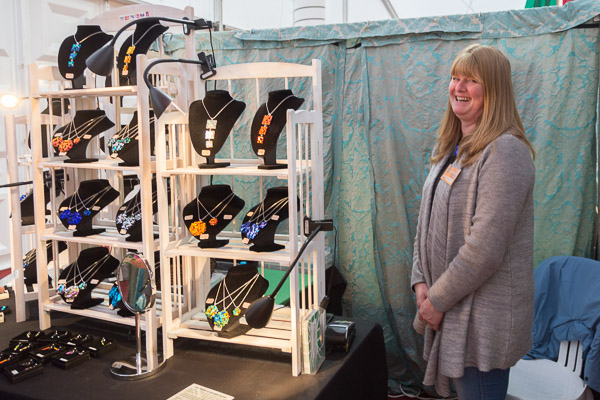 And finally...

After the race we went to RHS Wisley where they had a craft fair on, and met Caroline Dyke who makes some gorgeous dichroic glass jewellery. We had a fine chat after I explained that we had both immediately spotted her work and gone, "OOH, PRETTY, SHINY!", sophisticated connoisseurs of art that we are. We bought several pieces and she gave us an excellent discount, so the least I can do is give her a plug: www.blissimoredesigns.com (oh, and you don't have to ask the price, you can afford them :-) )

Until the next race, then,

Steve.