So.

Amanda's been seriously ill; her doctor wanted a second opinion and they were debating whether to get her straight into hospital and put her on IV antibiotics. Only the fact that she was clearly walking and talking when her test results said she should be flat out and barely conscious persuaded them otherwise. "Ok..." they reluctantly acceded, "Go home, take it easy! Make sure Steve keeps a close eye on you. If there's even the slightest hint of anything going wrong, he's to get you to A&E immediately!"

A few days later:

"Can I run the Wimbledon Common Half Marathon?"

"Errk! Splutter!  This does not compute! Well... if you really feel up to it, yes you can. You are off the normal scale in terms of fitness, and in all honesty we almost never see people like you and aren't entirely sure what to do with you. BUT DON'T PUSH IT!"

So here we are.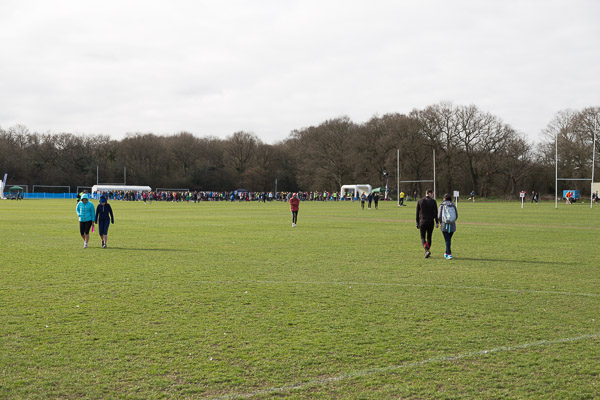 Our first sight of Wimbledon Common. Funnily enough, although it's only fifteen minutes up the A3 from us, and we've both lived in the general South London/Kent/Surrey area all our lives, neither of us have ever knowingly been here before.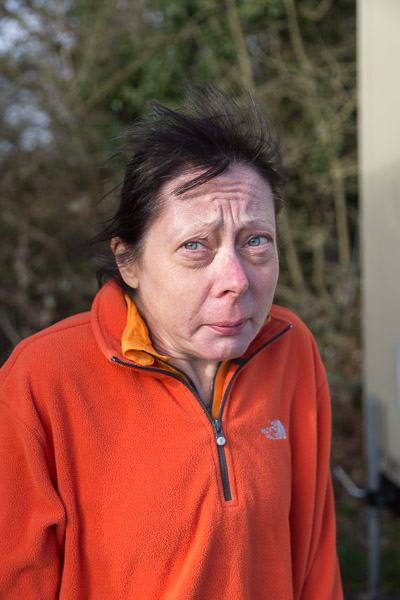 Amanda is cold. She'd be cold even if she hadn't been ill, but it doesn't help. She would like to be reincarnated as a lizard in Death Valley, or ideally somewhere warmer.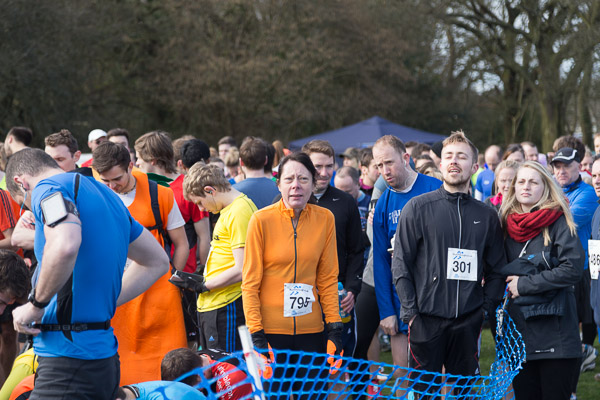 "Will they get an <expletive deleted> move on? I'm freezing!" They're not very late starting, but if Trionium and ETL can start on time (within reason, that is, so not necessarily to the exact second, but more than a few tens of seconds and there'll be some rumblings) then so can everyone.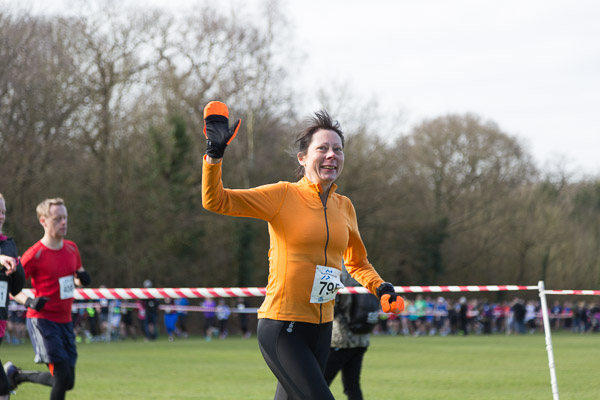 Off at last! She's much happier now!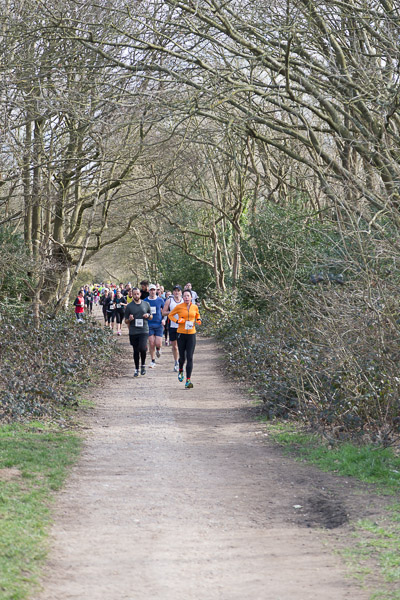 Sadly this is just a statistical fluctuation in runner density, she's not leading the entire field.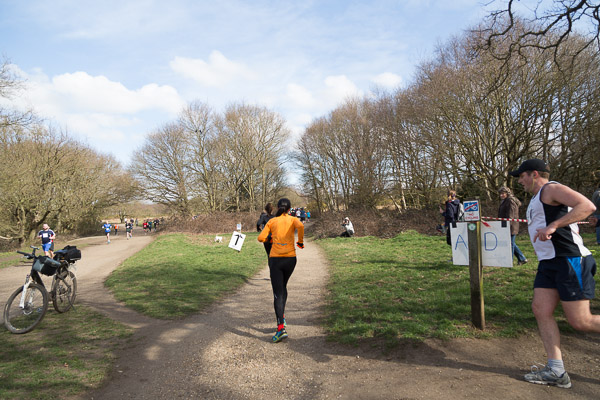 If you look closely (and I certainly didn't at the time, nor did most of the runners), there's a chap with a camera who's the official race photographer!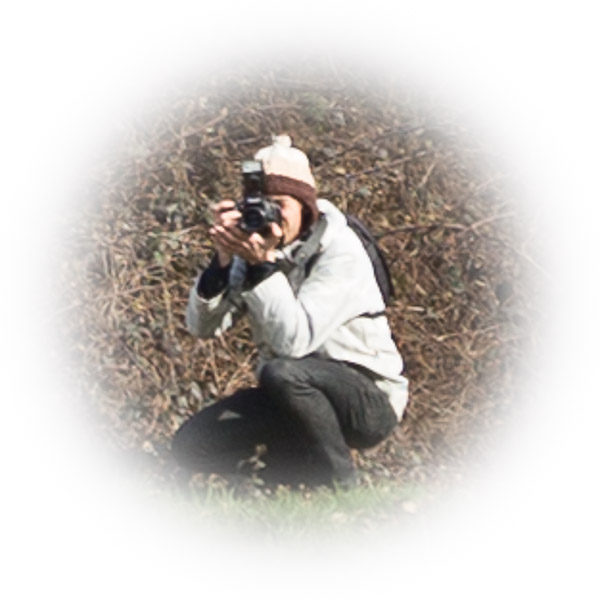 Here, let me zoom in! Not that easily distinguished from a casual spectator, eh?

Now the other week, Amanda had to cry off the Leith Hill Half, and therefore she was available to marshall and I was able to to a full race photography job for Dr Rob. Several people said to me afterwards that they hadn't seen me, or not until it was too late to pose properly for the photo. Well, of course, normally I'm not really taking pictures for the runners themselves, so if they happen to like the pics, that's just a bonus. At Leith Hill Tower, the angle I wanted for what I thought made the best photo meant I had to crouch down quite inconspicuously, and it was only afterwards that I realised this was not the most commercial angle.

Talking both to runners and people like Ant of Sussex Sports Photography, and squaring with my own experience when I think a more prominent position is the right one, it really does seem to me that if you want to take pictures that runners will like - and therefore buy! - you need to ra-ra-ra them on a bit and make it clear that this is their chance to shine.

The company is "SnapMyRace.co.uk", a completely new name to us.

But I digress.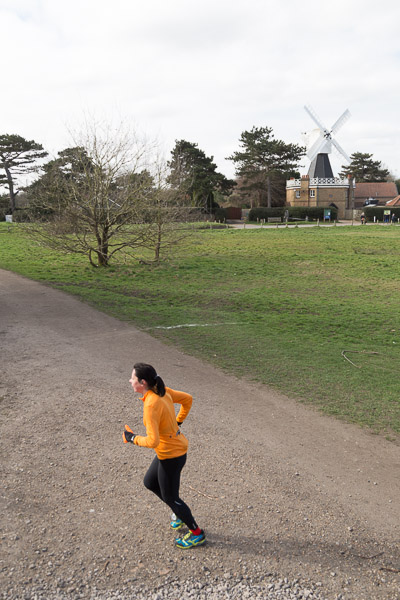 In the background, it's the Wimbledon Windmill which we discovered is really famous, if not to us. Now we understand the "Wimbledon Windmilers" club name too! It's a museum now, but not open for the year until next week.

(And it's unfortunate that the race route, although it loops back through here several times from different directions, really doesn't have a perfect angle for photos of runners against the windmill. Mr SnapMyRace, previously mentioned, had chosen his position at least partly for the windmill, but his viewpoint meant his pictures were a lot more cluttered. But I digress again.)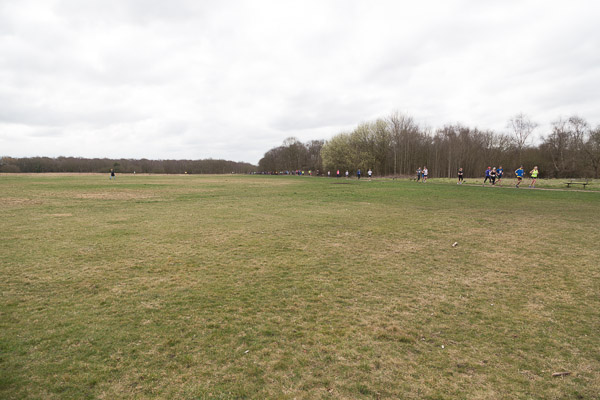 Parts of Wimbledon Common are really pretty boring.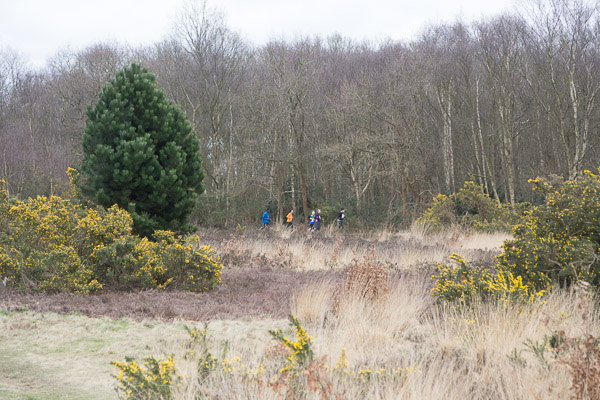 Truth be told, even the less boring bits don't really compete with the Surrey Hills.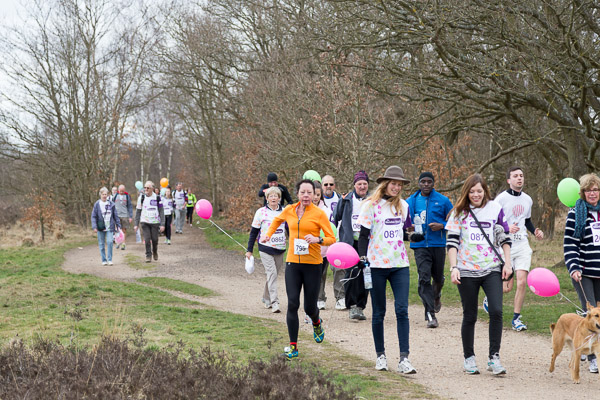 It's a good job that Amanda was under strict orders not to even imagine going for a good time, because there were a lot of obstacles. These are walkers for the Royal Marsden Hospital, and while I don't doubt their good intentions, I do slightly wonder how walking around Wimbledon Common is going to cure cancer. Actually, the one Amanda is having to run around is rather pretty, so if she wants to buy me a drink and explain how this walking business actually works, I'm prepared to be a good listener.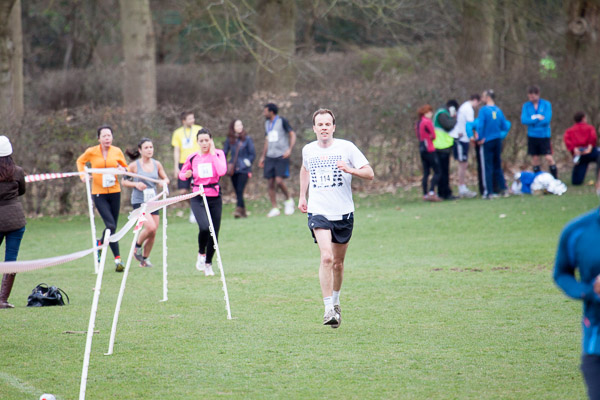 Big shout out to Alan and Nicky, it's a Badger!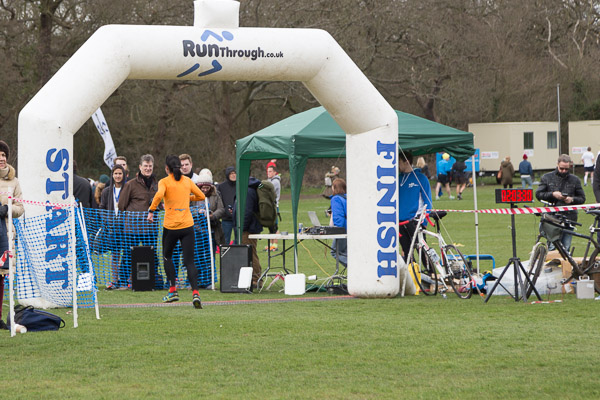 And across the line! 2:03:30 gun time, chip is a little less. In full race trim she'd be mortified, but doing a time like that while convalescing and without pushing herself to the limit? Well that's bloody good going!

Later, we find that pathetic though this is by her normal standards, it's still good enough for fourth V45F, and she would undoubtedly have won category prize if fully fit!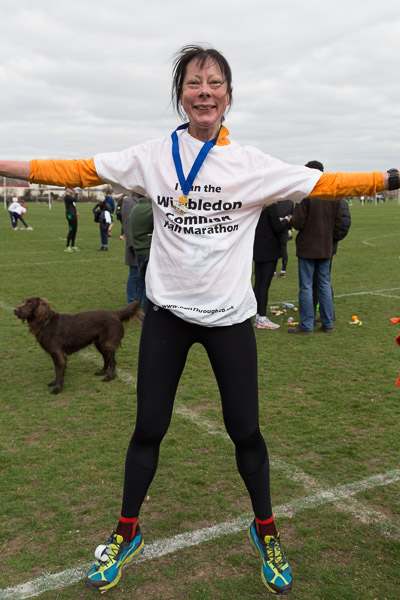 At this point, she's just happy to have finished without disgracing herself and still having enough in the tank for a jump :-)

BTW, she's got the T-shirt on back-to-front in order to show the text; right way round, it's a bit dull.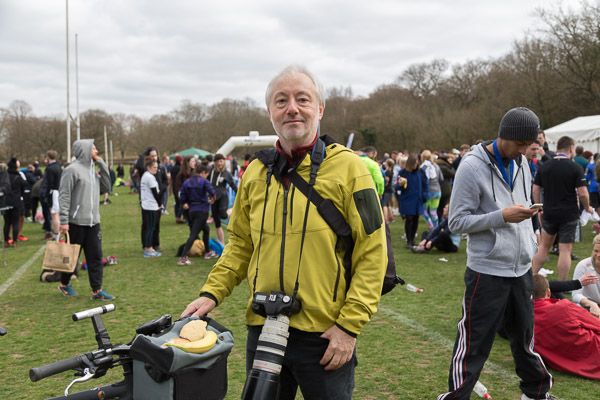 She says we need a picture of me in the story, and who am I to argue?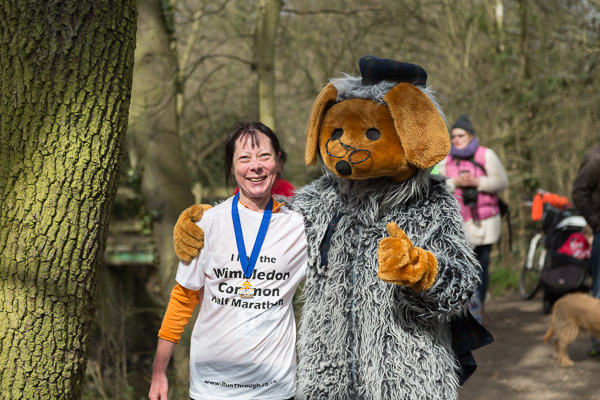 I didn't realise that Uncle Bulgaria was high-fiving the runners at the end of the lap, otherwise I'd've taken some pictures during the race. But afterwards I guess there's more time for a bit of posing with the children.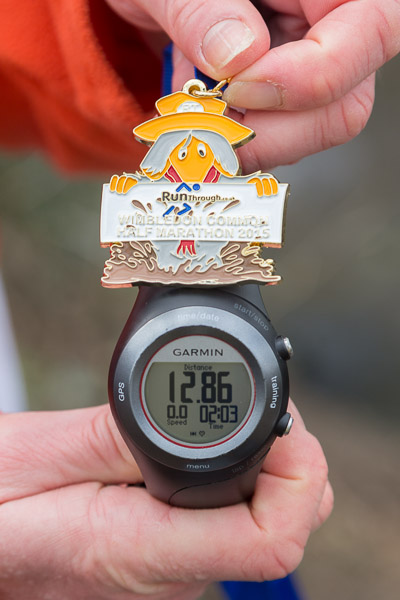 And so we bid adieu to the Wombles. In all honesty, Wimbledon Common will probably not draw us back, but it's served a purpose. And it does have a damned good medal!

Steve.