Claire wrote the other day,


Hope you have a lovely weekend - I'm sure you have made plans, you always seem to have something interesting to tell me about!

So...

Friday night, the plan was to meet some friends for dinner at a gastropub near Petworth. Very sadly, their dog needed to be put down, and after a bit of humming and hawing - "maybe just this weekend..." - they had to accept reality. Not an evening for jollity, then, we'll make it another time.

But Amanda says to me that we will not hold a wake for Oscar, we will have an early night with minimal alcohol consumption. Why? She'll let me know at dinner time.

Well the time comes, and I will not keep you in suspense: more than once, we've talked about visiting the Bristol Balloon Fiesta, and we're not just going, she's booked me a flight in one of the balloons!

Should be interesting; we've been ballooning before, but never in the First World :-)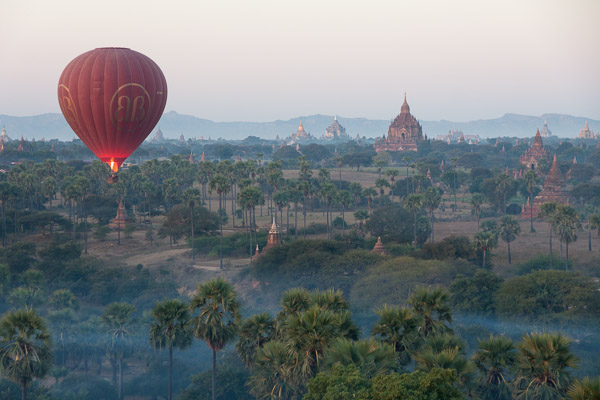 Balloons over Bagan, 2013. Not how I remember Bristol...


---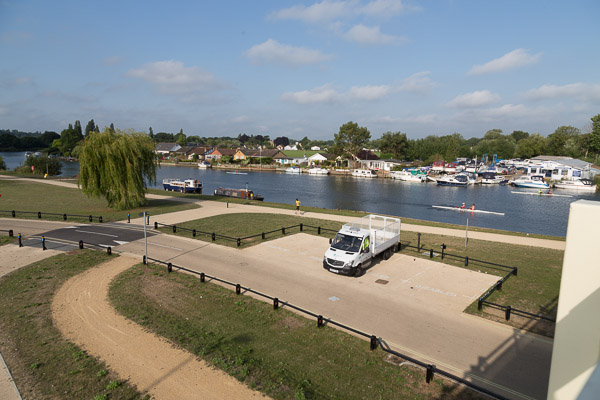 But beforehand, on Saturday morning Amanda fancies a little 17-mile run first thing, as you do, so I'm on my bike to give chase and carry water and gels.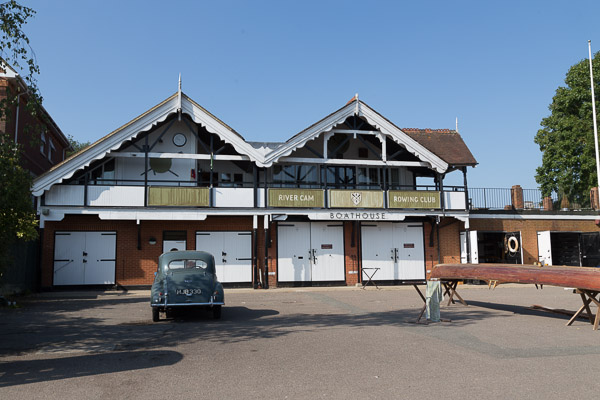 A film crew has temporarily turned the Thames into the Cam of many decades ago. They're making "Chariots of Water" or something.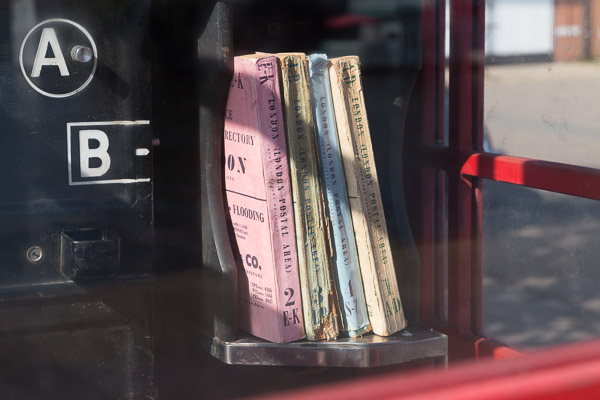 I am just old enough to remember phone boxes with "Button A" and "Button B", though I'm not sure if I ever actually used one.


---
To Bristol, then...

Amanda has this notion that it will only take us a couple of hours, because that's what Google Maps says. I'm rather less sanguine.

First off, the A3 slip road onto the M25 looks utterly horrendous, so I make a spur-of-the-moment decision to carry on and loop around the Hog's Back to pick up the M4 at Wokingham. This seems a good idea at the time, but then we grind to a virtual halt some miles before Guildford. Once through that, we do get up to a decent speed again, and by the time we reach the M4, we're probably only about half an hour behind what we would expect in normal circumstances. It's a bit worrying that the motorway signs keep warning us of severe delays at J16-17, but they lie: there's no hold-up at all.

Then we reach the Bristol end of the M32 and we're back to crawling.

The last couple of miles are absolutely ridiculous. After sitting in a jam for what seems like days, Amanda suggests I get out and walk while she takes over the (non) driving, otherwise it looks like there's a serious risk I'll miss my flight. We've noticed quite a few people getting out of the shuttle buses already.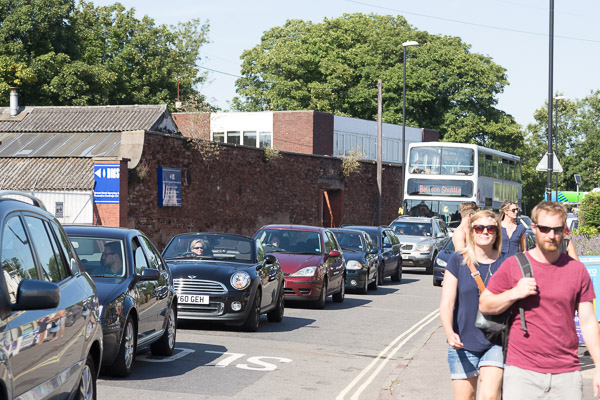 At this point, walking is much faster! We've covered less than two miles by car in the last hour.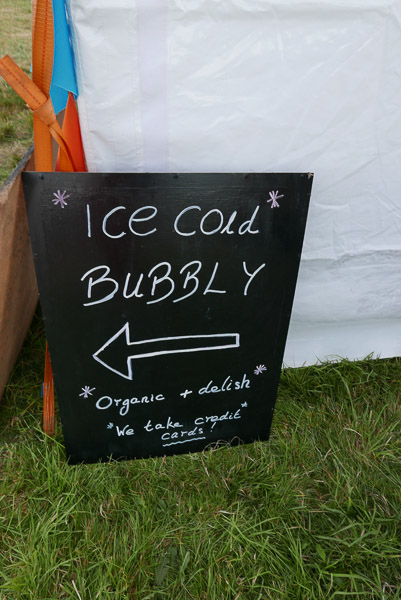 Ah, that sounds like an idea!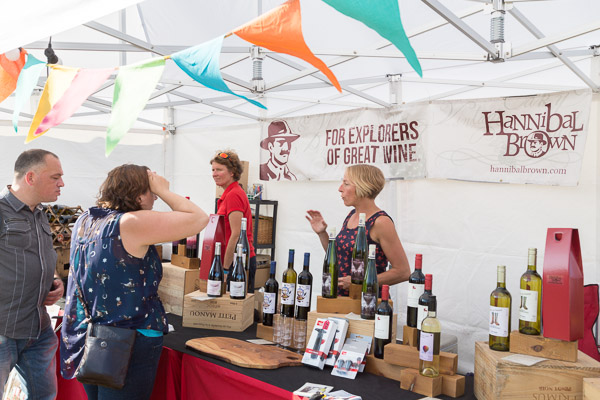 It's Pam and Jude, who aren't expecting to see me! Unfortunately, the drinking of ice-cold bubbly has to go by the board as I explain why I'm here and why Amanda isn't. Thanks again, Jude, for the above-and-beyond-the-call offer to find Amanda in the traffic jam and take over parking the car for her. (And thanks, both, for the little surprise pressie too!)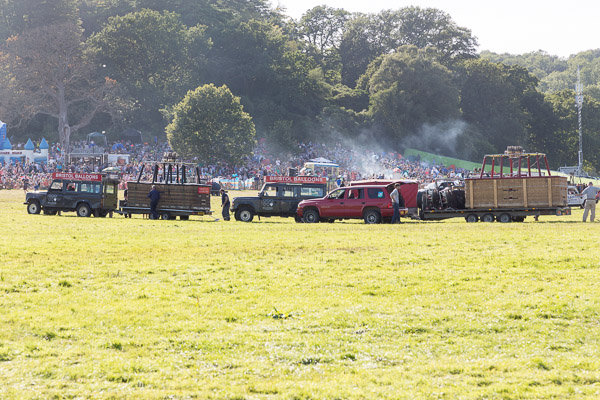 I have to get back to the balloon field in preparation for my flight.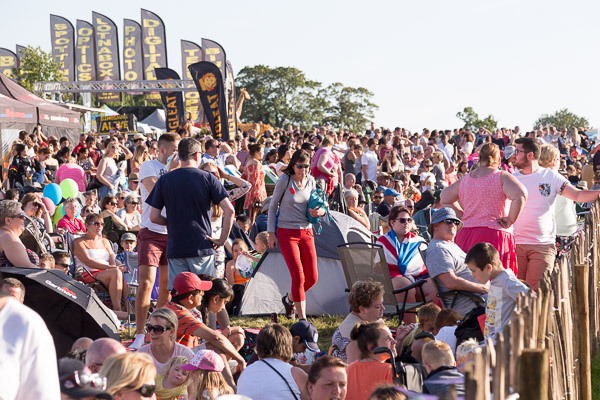 She's made it! After thinking that she wouldn't be parked before the balloons took off, suddenly the marshals direct her into a field! Of course, she has no idea where I am - or where she is, for that matter - but thanks to modern technology in the form of extensive mobile phone conversations, we figure it out.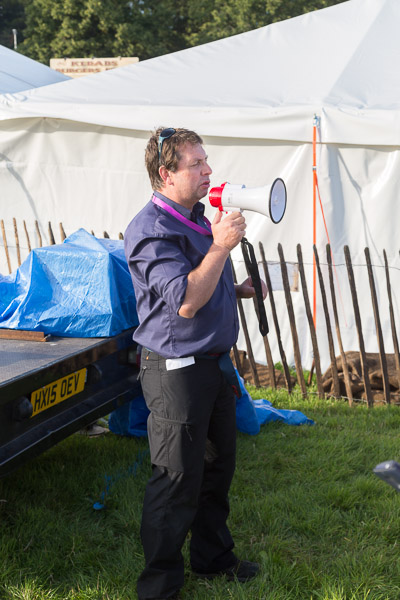 Mike, our balloon pilot, calls his passengers to order.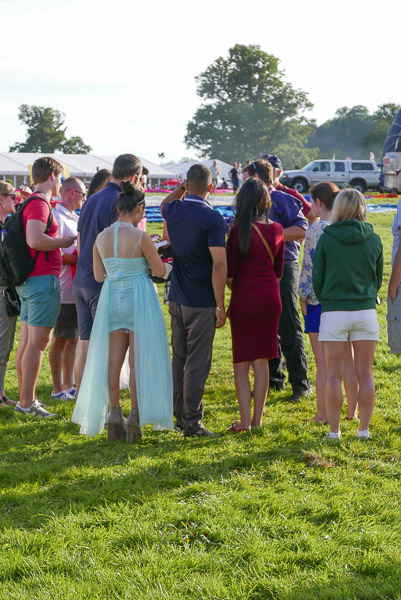 You may be a little perplexed at what one woman thinks is sensible balloon attire...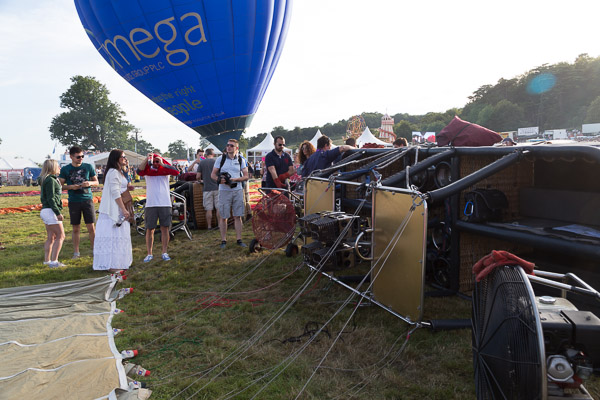 Post-briefing, we're getting ready to inflate.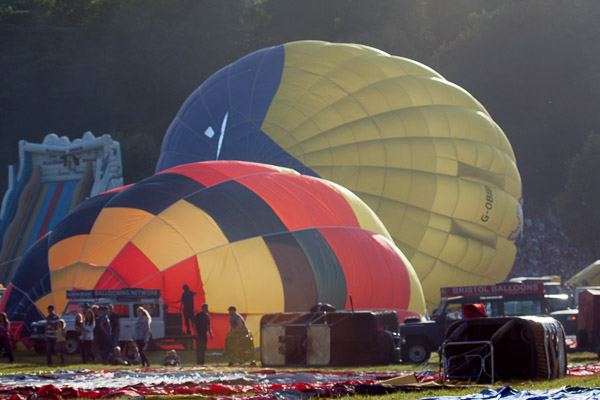 "I'll huff and I'll puff and I'll blow your balloon up!"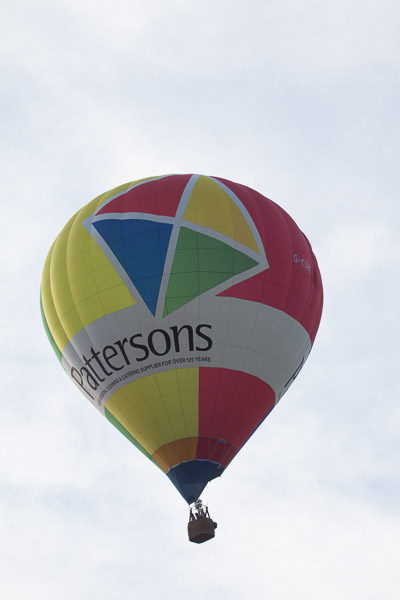 Here's one I prepared earlier. Ok, no I didn't, somebody else did.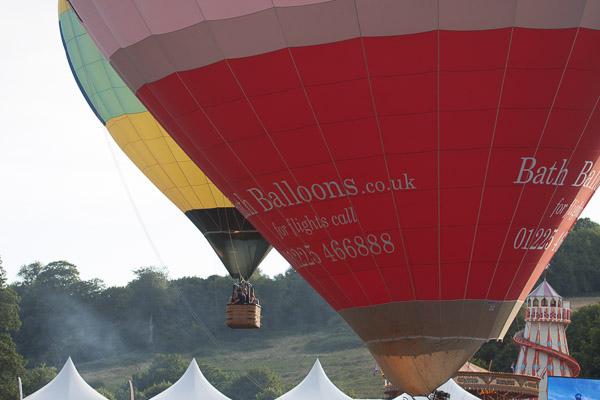 Ah, this is the one I'm riding in, just lifting off. Photo by Amanda, of course, not me with the world's biggest selfie stick.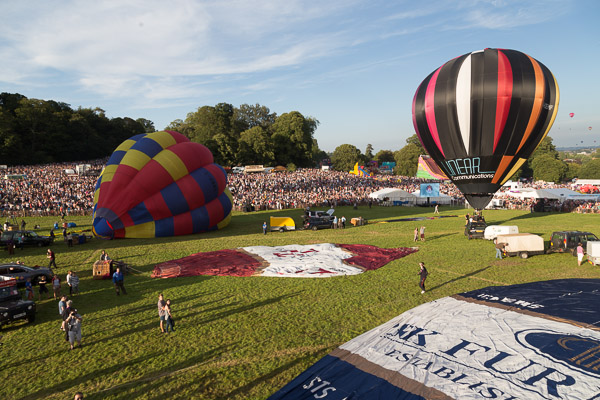 As we lift off, other balloons are at all stages: flat out on the ground; partially inflated; and ready to go too.



There's a lot of balloons ahead of us!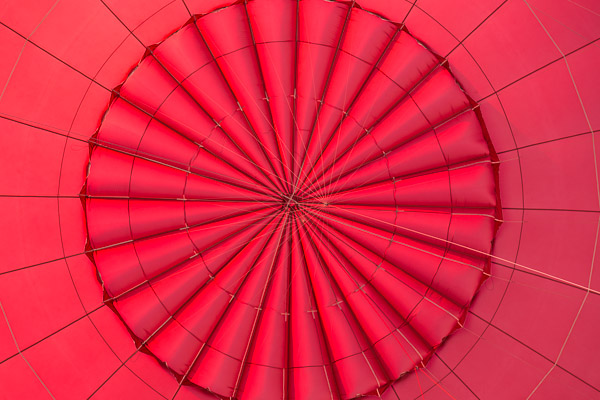 This is what it looks like from the inside...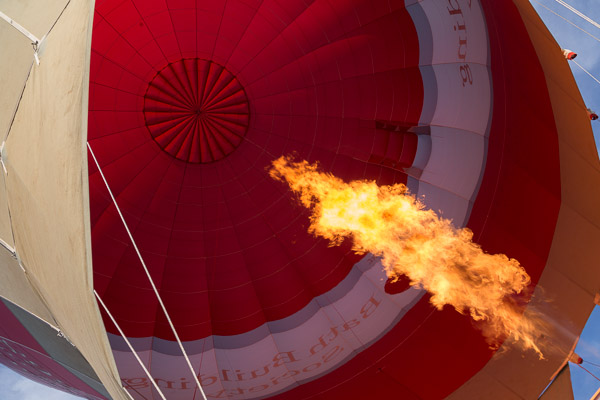 Burn, baby, burn! Even down in the basket, you can really feel a quite uncomfortable blast of heat, so it's impressive that the envelope doesn't burst into flames.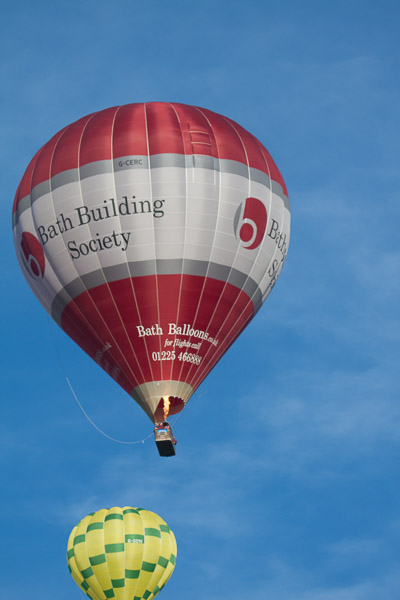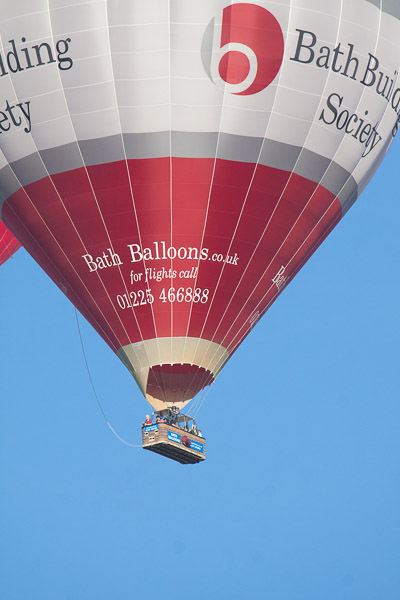 Here I am in my balloon. What do you mean, you can't see me?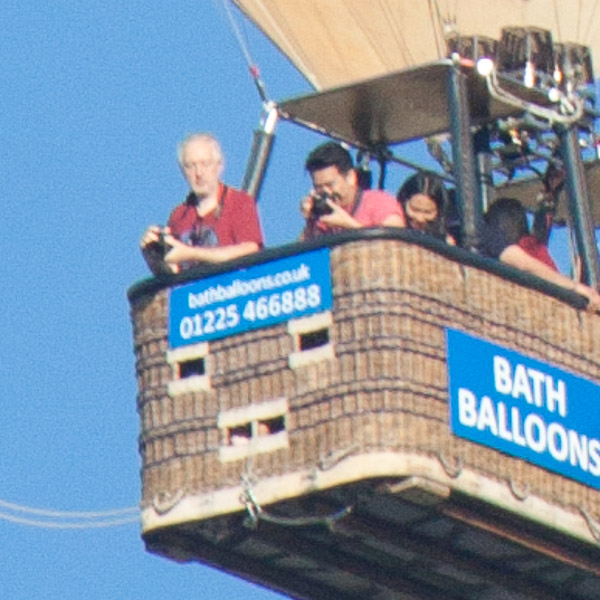 Look more closely!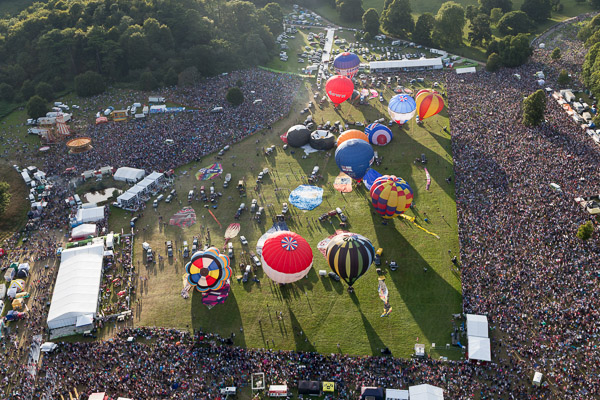 Amanda is somewhere near the bottom right, I think.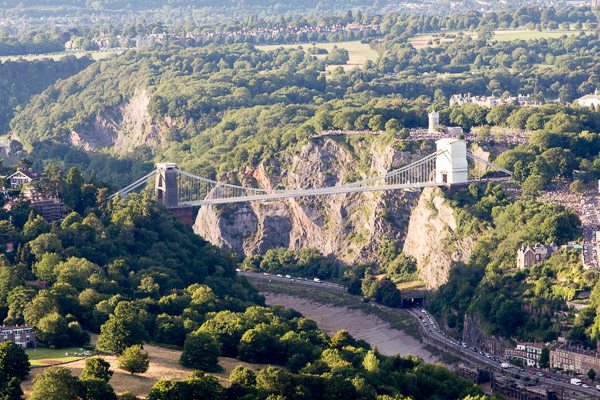 The famous Clifton Suspension Bridge. No cars on it as it's completely closed to all traffic today, although I'm not quite sure why. I fear it hasn't helped the congestion problems.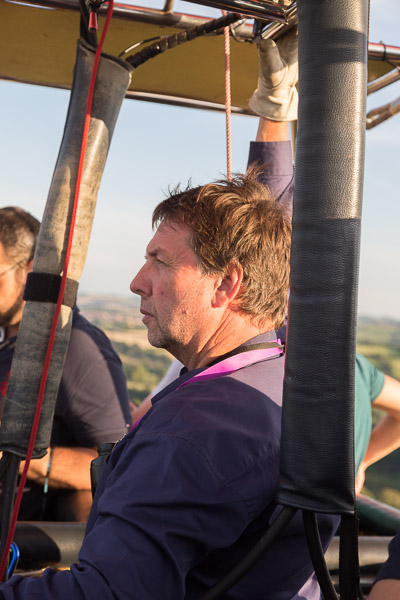 Mike at work.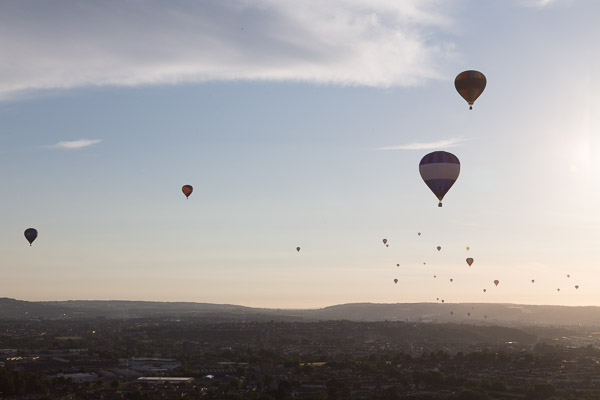 Even more balloons behind us!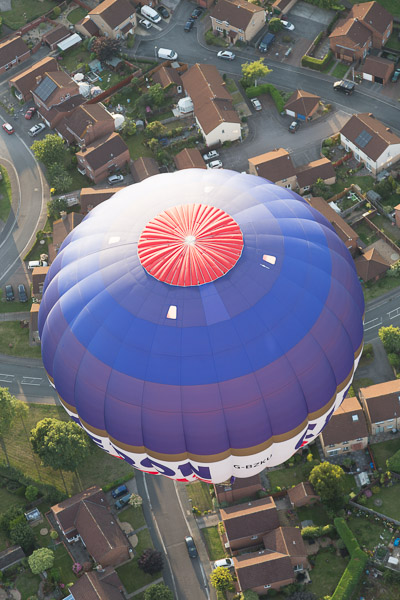 The lower balloon always has right of way, so it's our job to keep clear of him.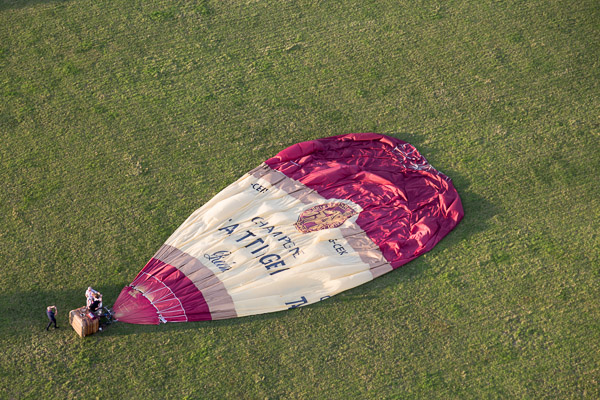 One of the first to land. We're now well outside the city and over open fields.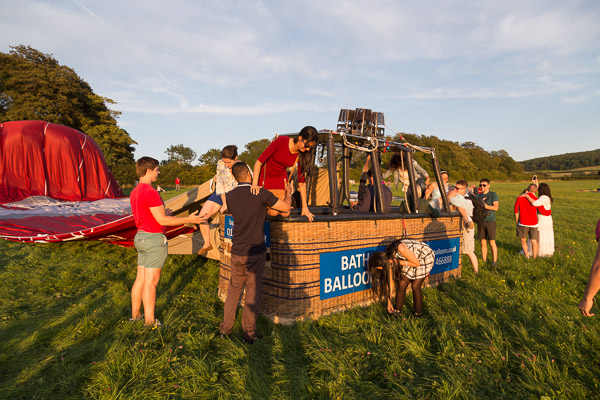 And we're down too now.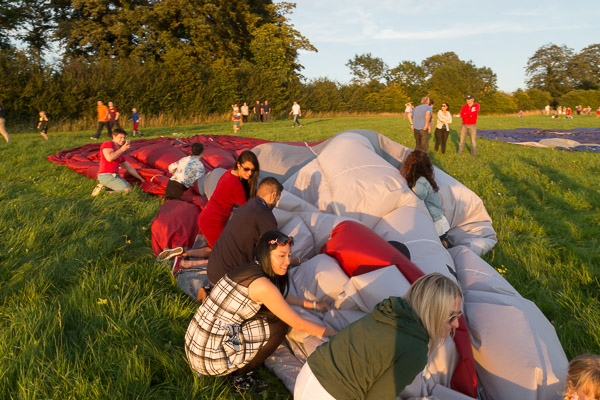 Everybody mucks in to squeeze the remaining air out of the envelope so it can be packed away. I suspect we are not making the most efficient job of it, but it's all part of the fun.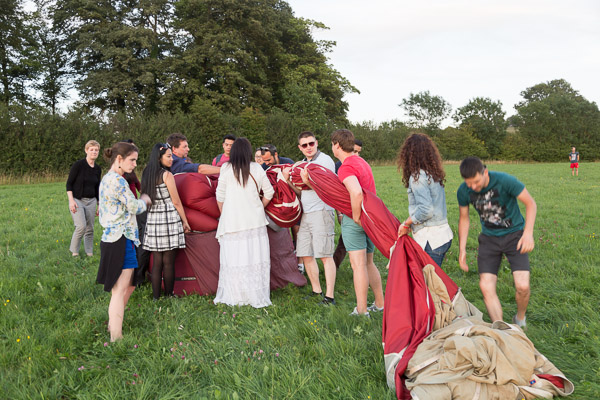 Nearly done.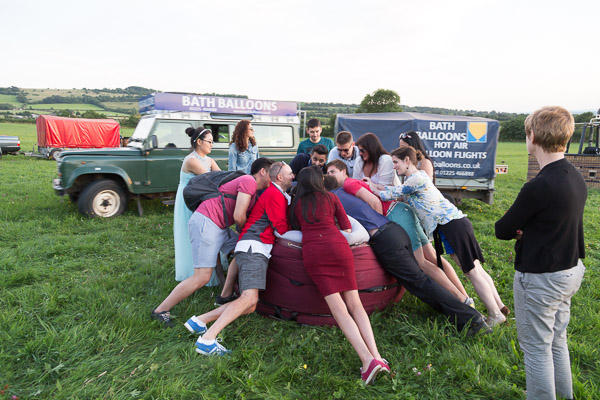 And squash it down!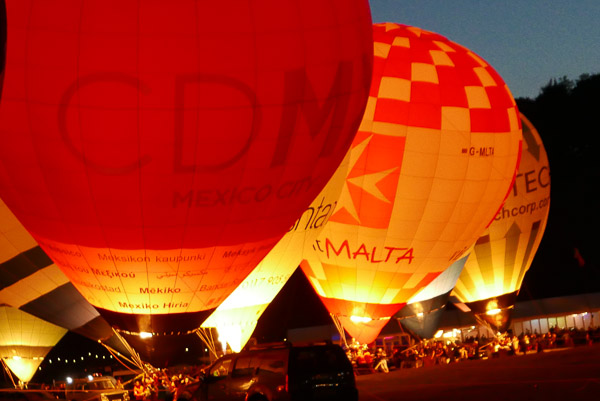 Back at the Fiesta itself, the "Nightglow" is under way. I'm still in one of the recovery vehicles on the way back.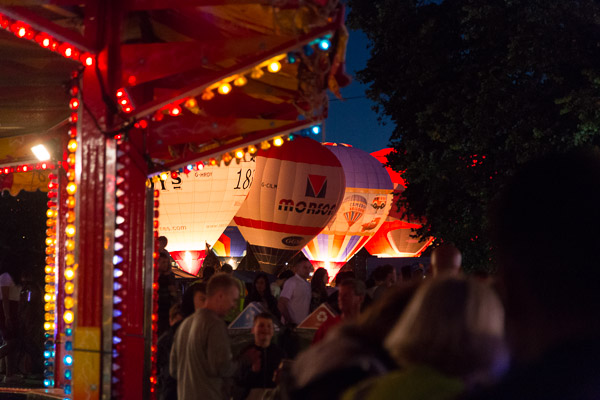 I get there just as it's finishing, so I'm in time for the fireworks but I still have to find Amanda somewhere in the mêlée.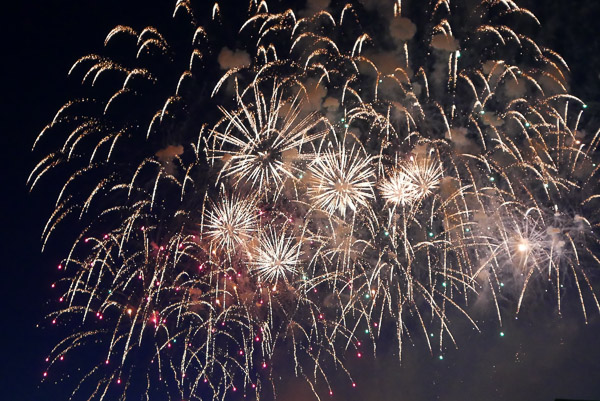 She spots me first as it happens, and we watch the fireworks together.

Amanda has cunningly re-parked the car right close to the exit, so getting out isn't too bad, and it's infinitely easier than getting in. We're still glad we decided to get a hotel room for the night rather than driving straight home; it's been a long day and a short hop to the hotel and a little glass or two of something somehow sounds better than the M4!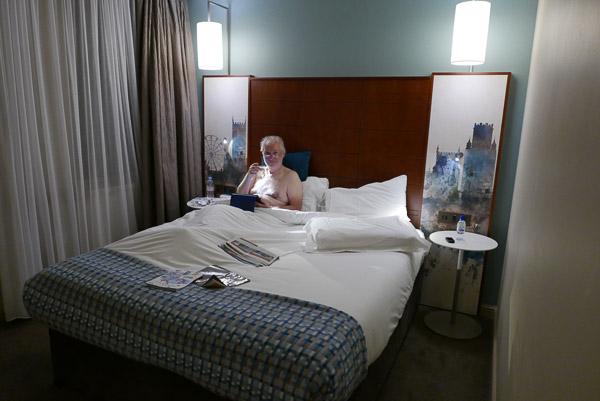 And so to bed :-)

Steve.