Today, we're going to go to Knole Park. The plan is that after a nice run with some friends, we'll meet up with Amanda's mother and have a picnic in the sun before visiting Knole House, then a little walk in the beautiful grounds enjoying the warmth of a glorious summer afternoon.

But of course, this is the British summer.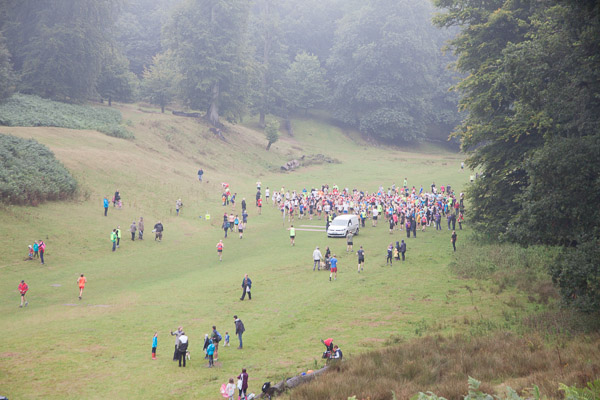 Just before the start, it's hazy but not actually raining. It's been on and off for the last hour or so, and there's no way of telling which way it might go now.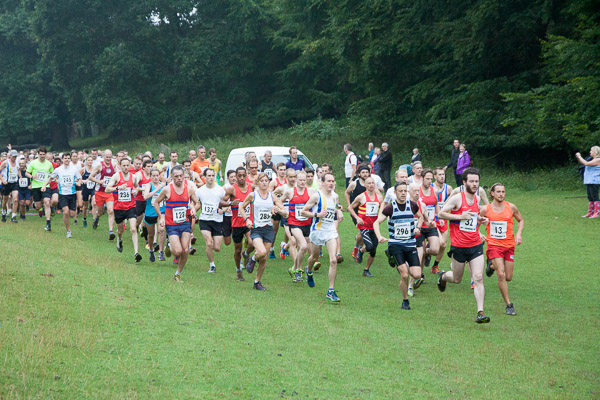 There's a lorra lorra Dulwich boys and girls in this race, outnumbering even the home team by a fair way.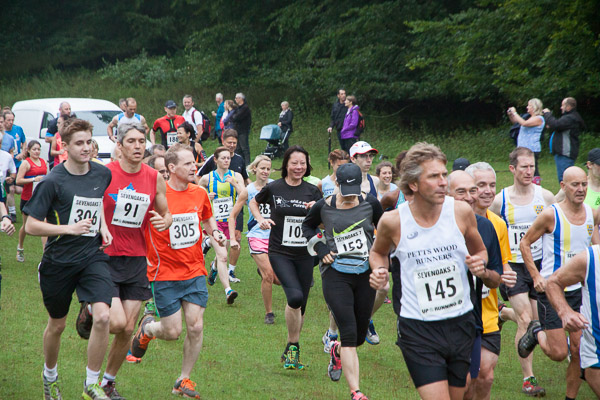 Ok, Amanda likes hot, dry conditions; we almost missed the start by not realising quite how far registration was and she was in panic mode two minutes ago; so she's looking surprisingly happy!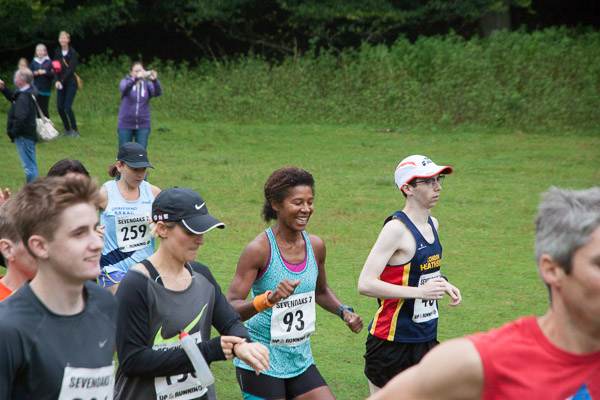 Hang on! This is the second time I've seen Pat smiling in a race. Her husband is definitely going to be getting suspicious!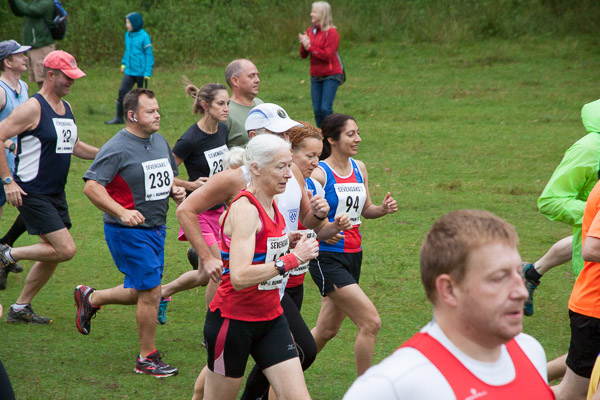 At least Claire looks like she's taking it seriously.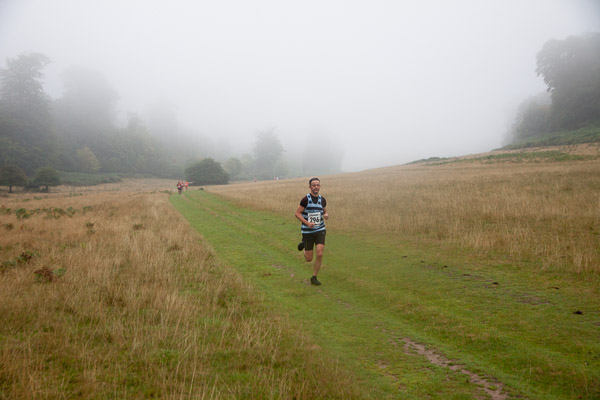 This is the second guy about two thirds of the way through his first lap. I missed the actual leader because I'd stopped for a moment to consult the map and not noticed him shooting out of the mist until it was too late. At this point they've run about three times the distance I've cycled if not more; it's downright embarrassing :-(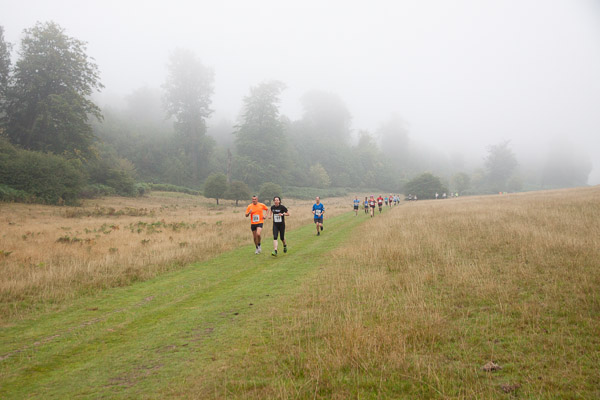 Here's Amanda, enjoying the, err, atmospheric conditions.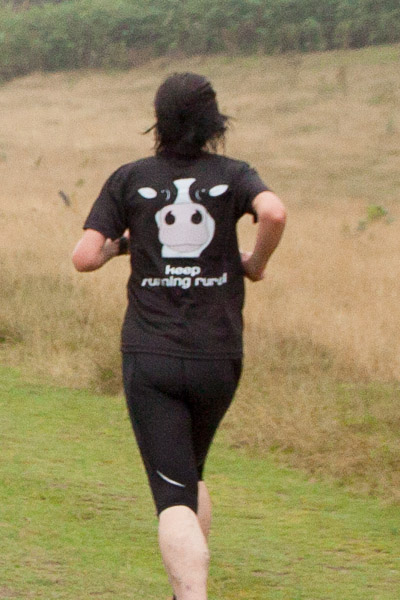 She's wearing her Bad Cow top from the other week. Just nine days ago she was pouring water on her head to cool down, but now she's getting it done for her.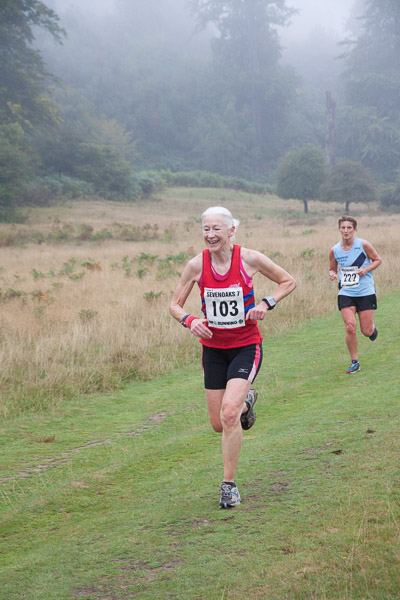 Now it's Claire's turn to be cheerful.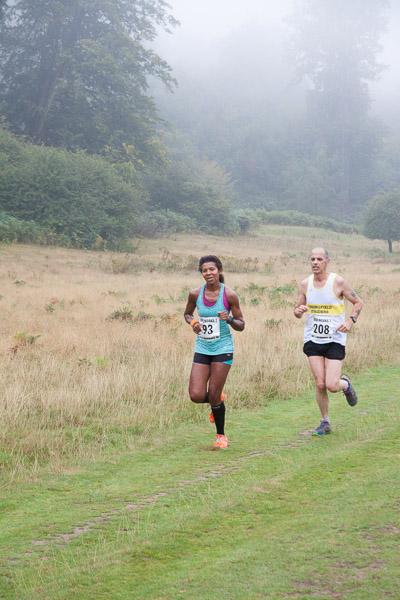 Pat's suffering a bit with injury, but I guess the endorphins are working.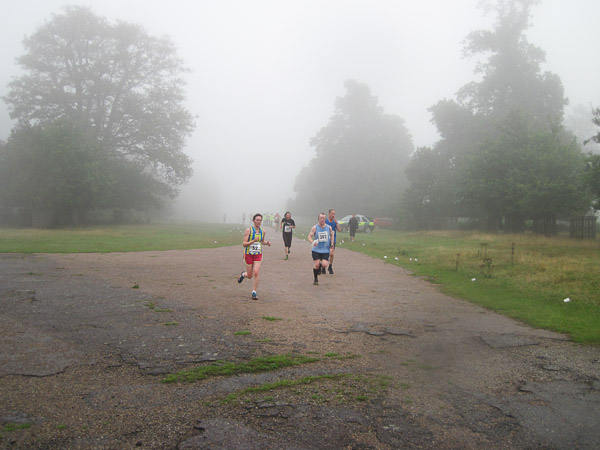 Second loop, the weather's a lot worse. It's pretty much tipping down now and I've put the posh camera away in favor of the completely waterproof one. I didn't buy it for this sort of thing, though...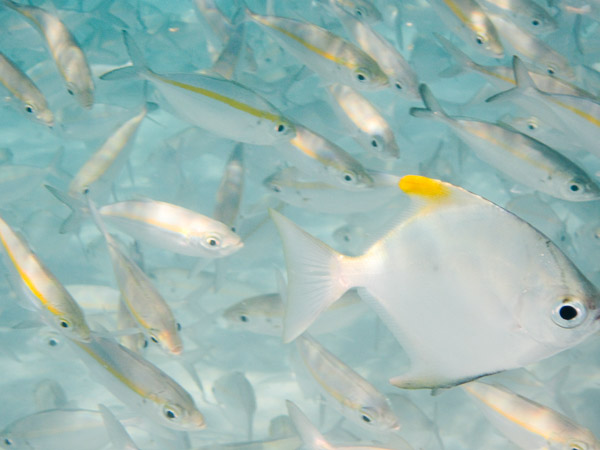 This is why I bought it. Not that much wetter, but a lot warmer! Ho hum.

Back to reality...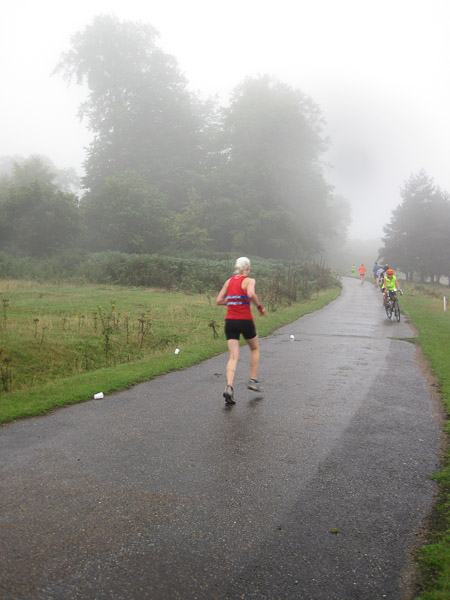 At least this stretch has a good surface.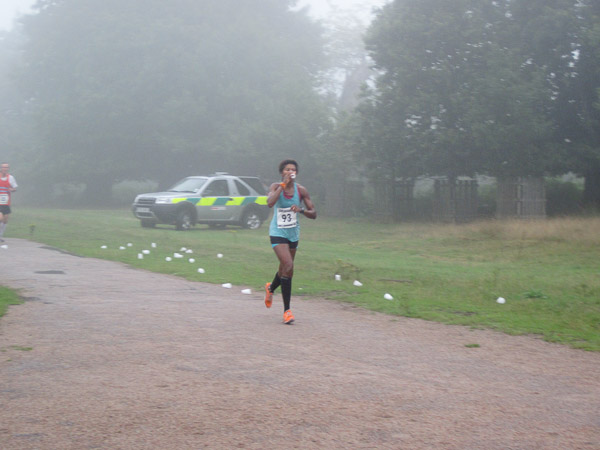 You'd kind of think this was the last kind of day you'd need to take on extra water...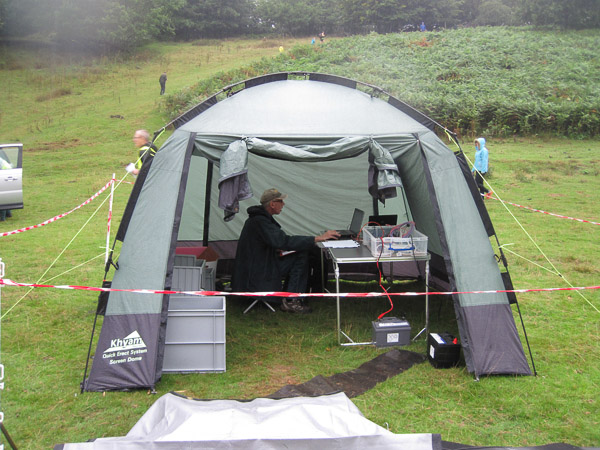 Ah, now this guy, he's got the right idea.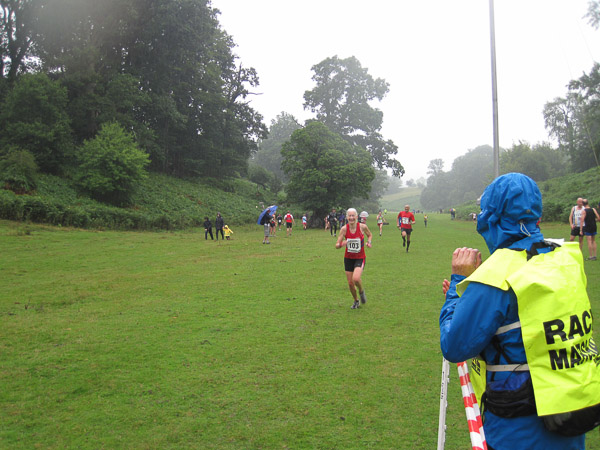 What?! Again Claire's behind Amanda all the way until the bit where it counts! I may have to sabotage her next time...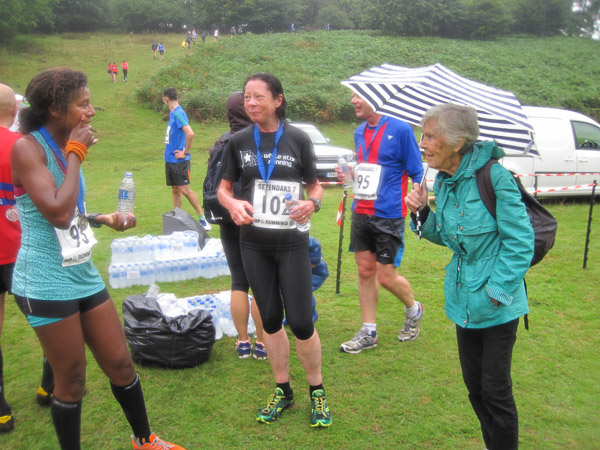 And finally, Amanda's mother checks out some of the entrants in the wet T-shirt competition

Hope everyone's dried out by now!

Love to you all,

Steve.