So, to the ends of the Earth; or at least the A21, which has often seemed that way in the past. However, the traffic is light early on a Saturday so we make it in exactly an hour door-to-field.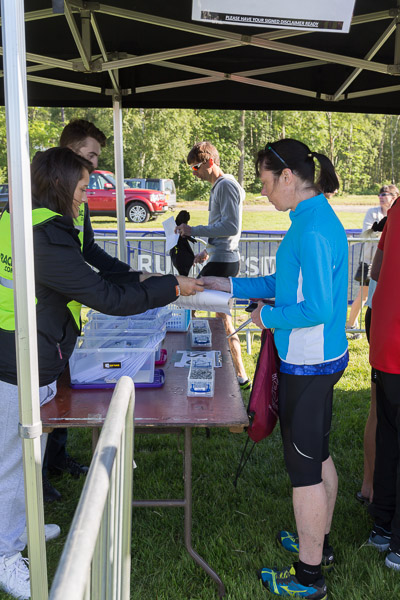 We expect registration to be a bit slow, as they are demanding photo ID from every entrant, but it's actually very quick. However, the half marathon has relatively few entrants compared to the main 10k events, so it might be a lot worse later.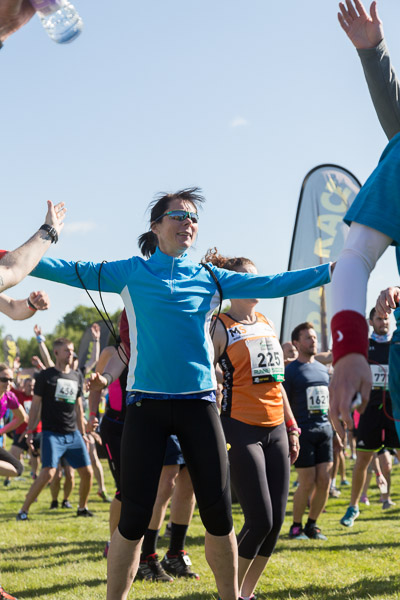 Bit of a warm-up for everyone first.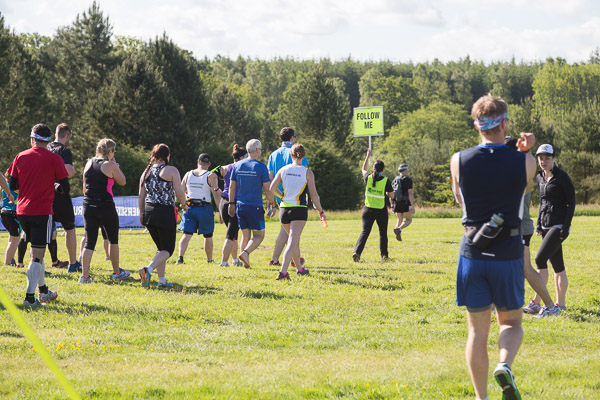 And then it's follow the Pied Piper - appropriate enough for a Rat Race event. The actual start is quite some way from the finish and race village.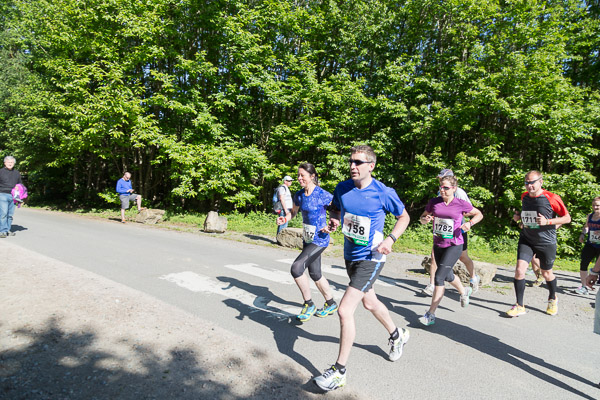 All those years of Tufty and the Green Cross Code man telling kids never to run across the road, all for nothing.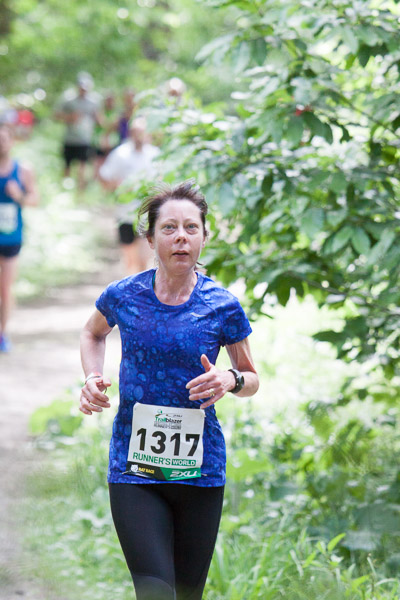 I've carefully worked out various places on the route to pop up, but it turns out to be sheer dumb luck I make the first one because the route is not the same as last year's! Later I'll find that another of my pre-calculated spots has been closed off due to forest works, which may explain the route change. Fortunately, I get there in time to retrace my path to where I'd seen some of the front-runners earlier.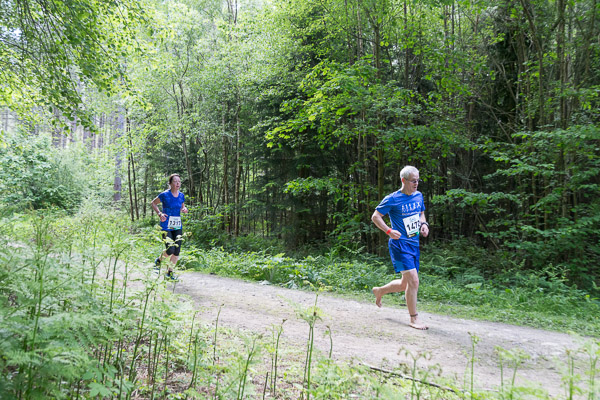 No, the guy in front of Amanda is not wearing shoes. None of this 'barefoot technology' nonsense, he's keeping it simple.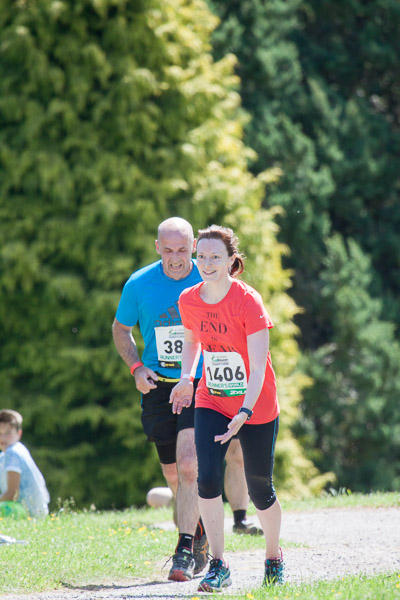 I first saw this woman wearing her "The End is Near" top when the end was a long way off indeed, and then kept spotting her and saying hello because she was just a little way ahead of Amanda. When the end really was near she was looking so totally focussed (and a bit knackered!) that I don't think she even saw me.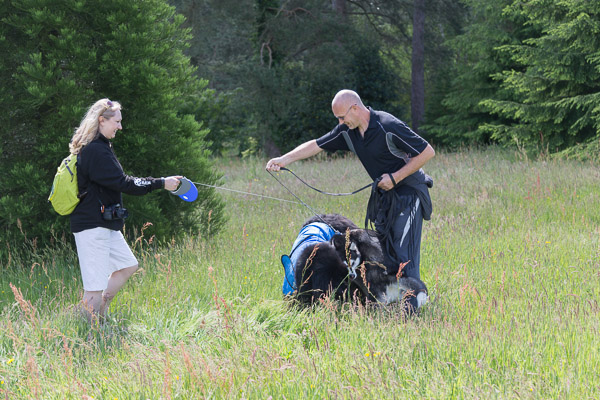 Two of the spectators had two of the fluffiest dogs I've ever seen, who decided that they would make an even fluffier combination.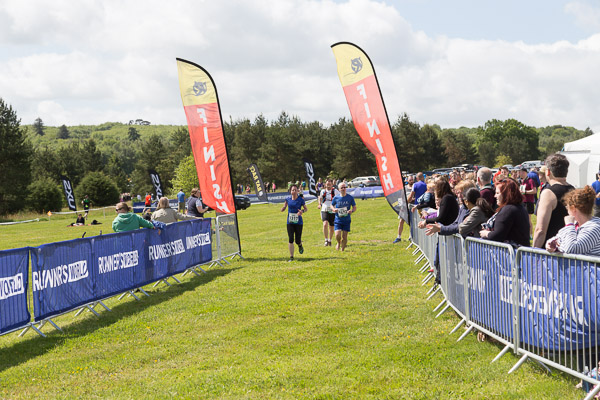 Entering the finishing funnel, it looks like it might be a photo-finish with Mr Barefoot.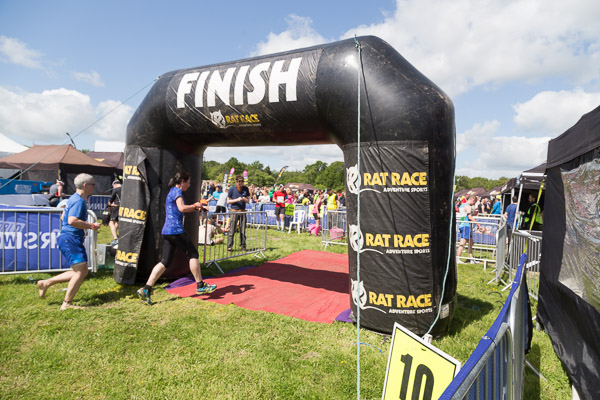 But she holds him off for the win!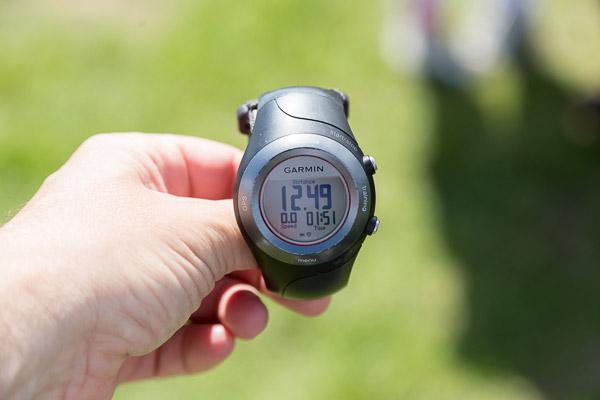 Distance comes up a bit short, and people later complain on the Runners' World forum, so 1:51 for 12.49 miles would work out to about 1:56 over 13.1. But you know what? It's still the over-50s gold medal time! And of 185 younger women, 161 of them are behind her too. After the pneumonia and inevitably poor performances as she recovered, that's a really nice bright light at the end of the tunnel :-)

Steve.