A fairly short race report, because much of the route is in forest and one picture of people running through trees tends to look much like another. A bit lacking in glorious views of the sun-kissed Surrey Hills, too, owing to the sun having decided it's not in a kissing mood.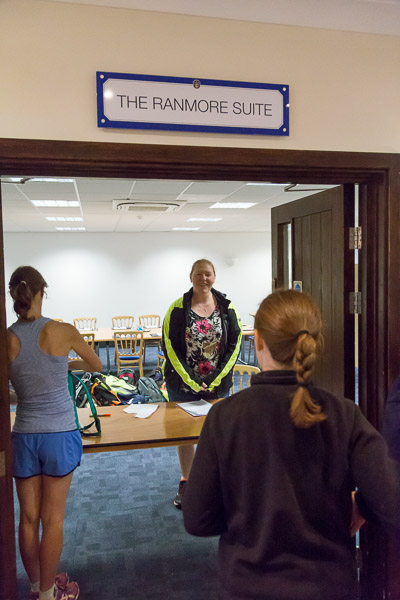 "The Ranmore Suite" - sounds a lot more posh than "Bag Store"!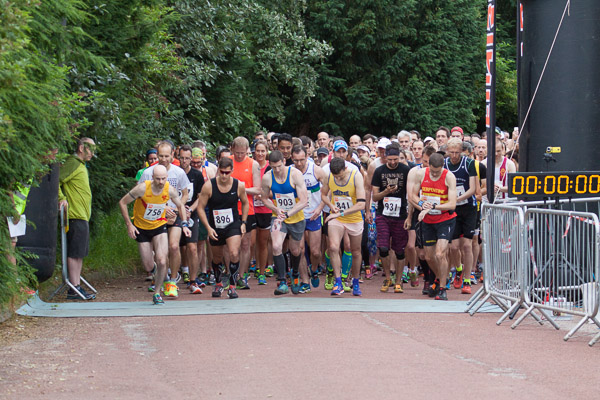 It's Badger time!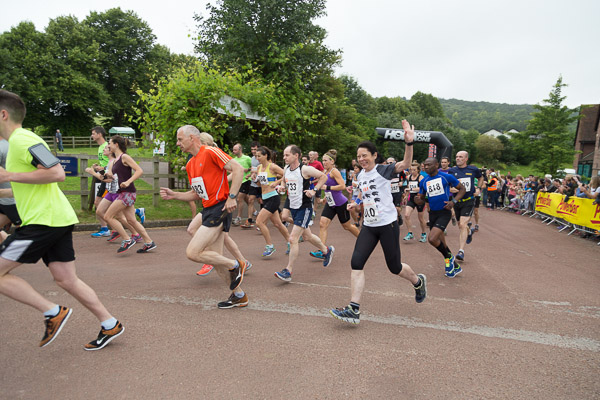 Right, that's a whole hundred yards done, just another 22,956 to go...



A loop round the Denbies vineyard, with a somewhat hazy Box Hill in the background. It's followed by a mile or so along the A24 which is rather less scenic, so we'll skip that bit.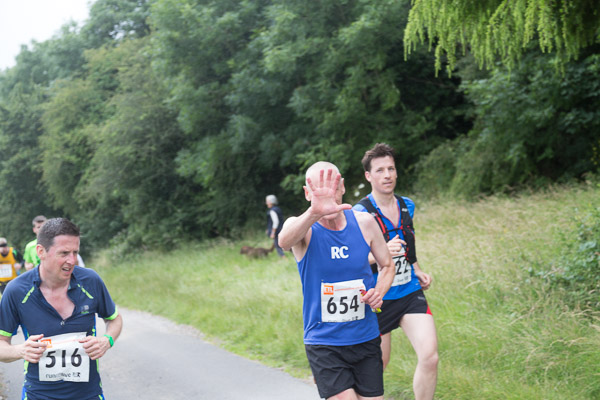 I did tell Nigel that he could run but he couldn't hide!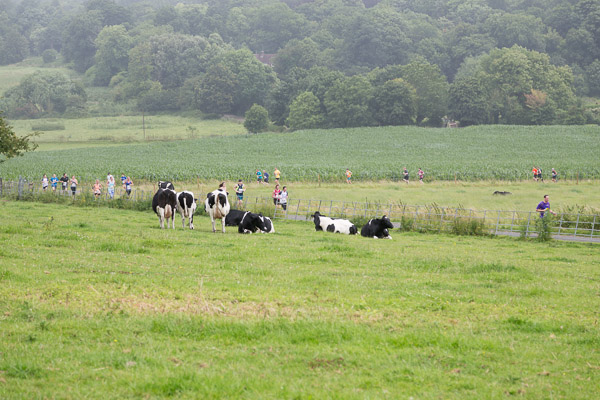 The cows look on. Some have to lie down, it's such hard work looking on.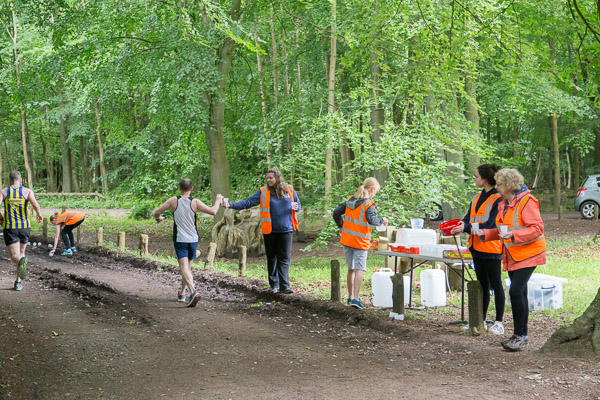 The marshals dispense water and jelly babies to the runners...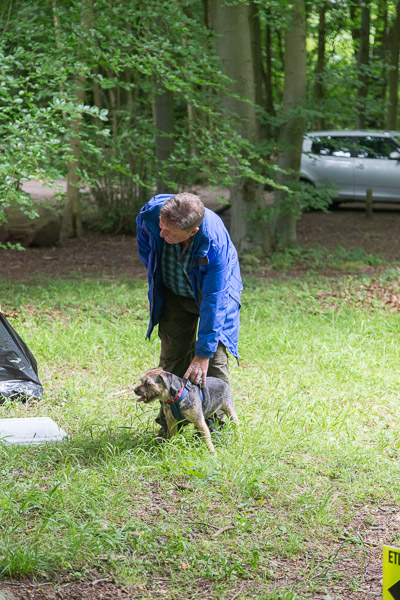 ...but a passing dog fancies some jelly babies too, and has to be restrained by its owner!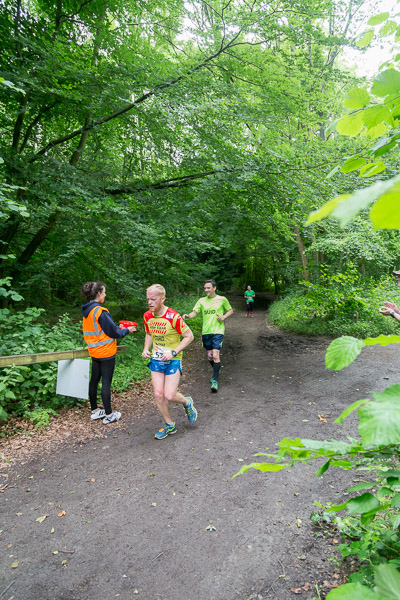 This is the same deaf and partially sighted guy we saw the other week doing the Midsummer Munro!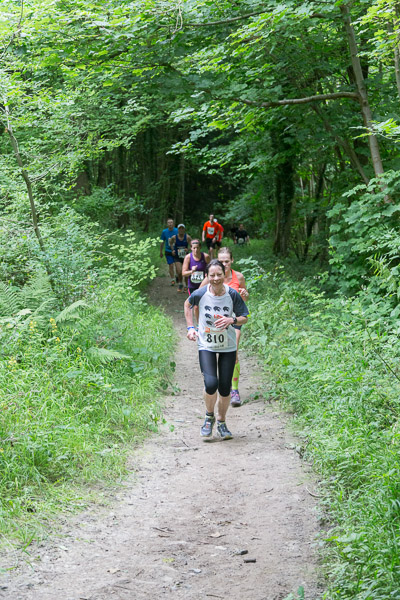 Amanda reaches the top of the final hill; it really is all downhill after this. A marshall at this point tells people so, although those unfamiliar with the course can be forgiven for worrying that this may be putting a slightly oversimplified positive spin on it.



And round the final corner.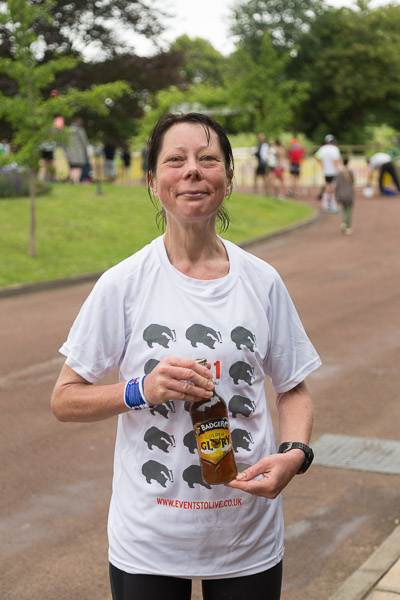 The beer (Badger, of course) is "Golden Glory" - let's hope that's a good omen for the weather for the Surrey Slog in a couple of weeks!

Until the Slog, then,

Steve.