It's been cold and wet and horrible for weeks, but suddenly the forecast is for sun all day! Not sure we can believe it, and it's still pretty chilly first thing as we set off, but it's looking promising...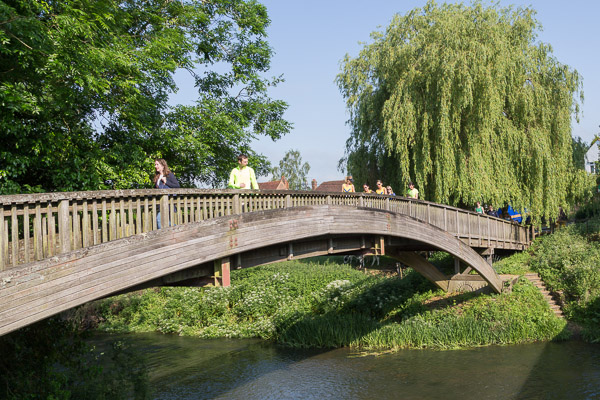 Yep, blue sky and sun! And it's certainly one of the most scenic walks from race HQ to the start.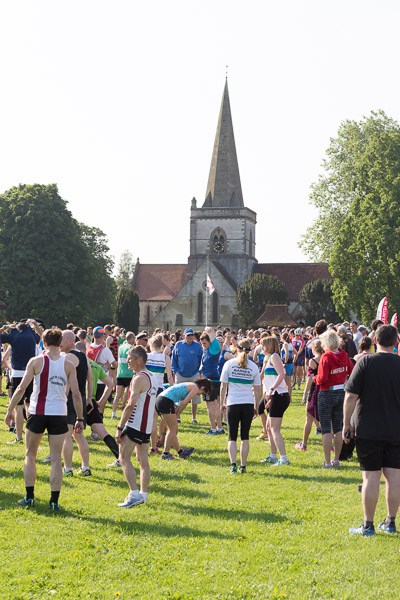 The start is on the pretty village green at Brockham. The race is actually quite a bit further from Dorking than many races that don't have Dorking in the name, but running through the streets of Dorking itself is probably not a good idea.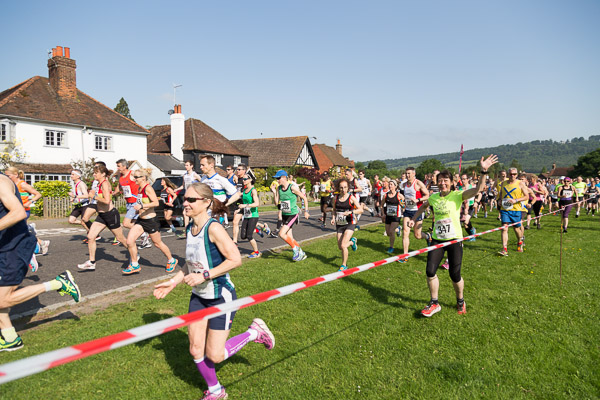 I have carefully instructed Amanda and Merilyn that they need to be on the left hand side of the pack, because the sun is there, so I'm going to be standing there to get decent photographs, so if you stay here, I'm not going to see you. And it works!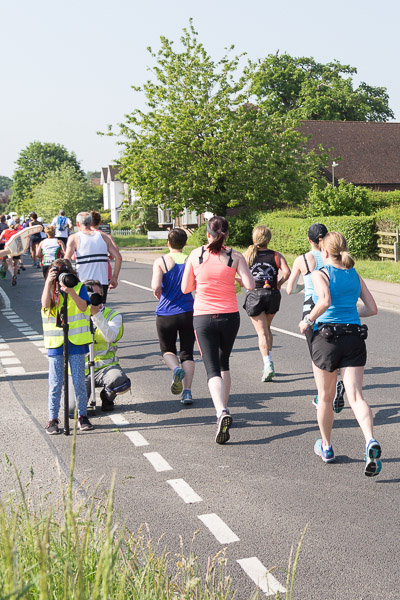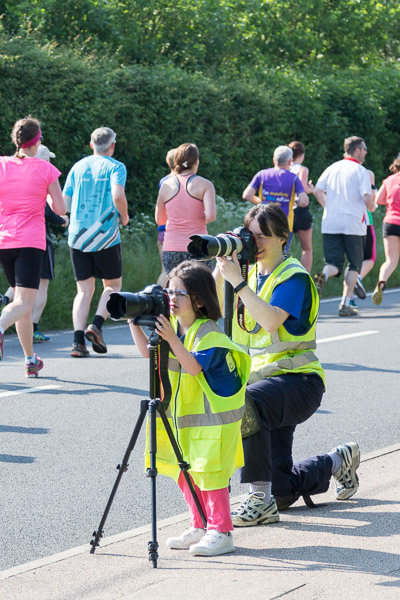 Sussex Sports Photography are employing child labour! I guess they only have to pay them with an extra hour of Xbox before bed and the kids don't make a fuss about intellectual property rights when their work is used commercially.

[I am later disabused of this notion in no uncertain terms! The kids get the full professional rate for any of their work that sells.]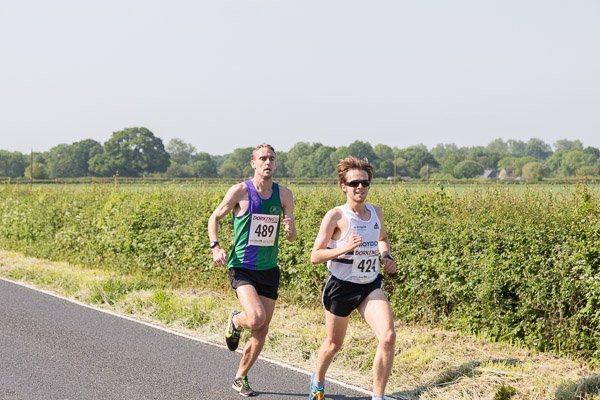 These two are fighting for the race lead but making it look ridiculously easy. I'm sure they're sweating less than I am and I haven't been running at all.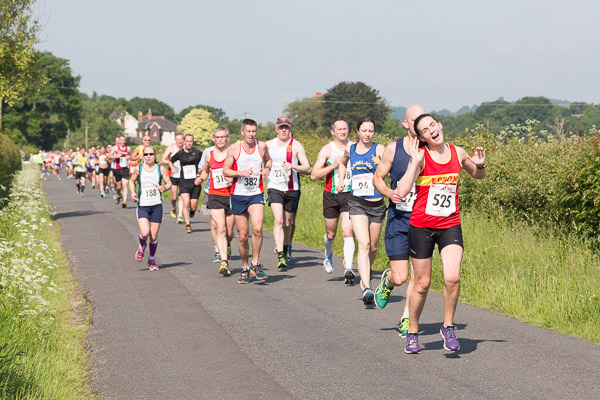 This is supposed to be a picture of Merilyn, but 525 obviously doesn't know that.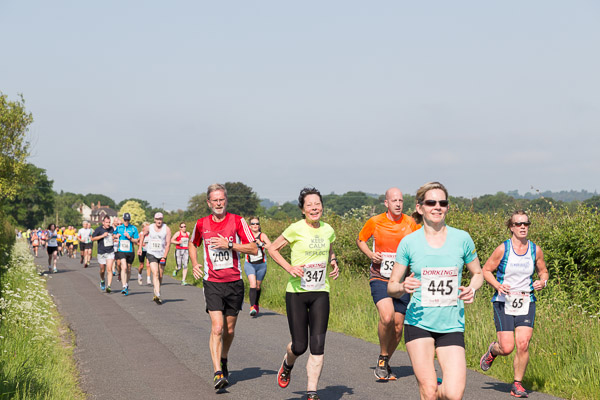 Nobody's brave enough to gatecrash Amanda's picture, though!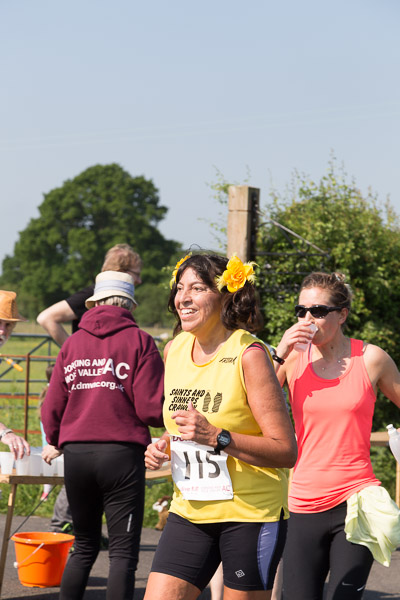 If you're going to San Francisco... Dorking is an odd place to start from.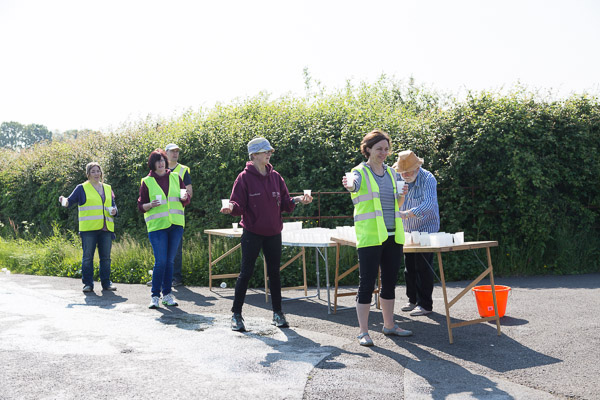 This piece of performance art is hotly tipped as the next Turner Prize winner.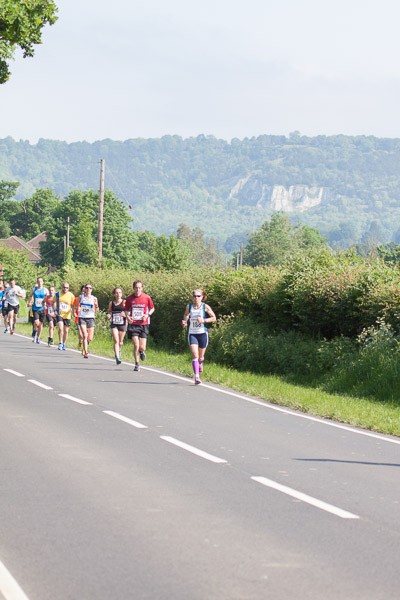 That's Box Hill in the background. Apparently Merilyn is ok with hills in trail races because you can walk them with no sense of shame, but she absolutely hates them in road races where you've got no such excuse. So this bit is flat, true, but there is something of an... undulation, perhaps... coming up.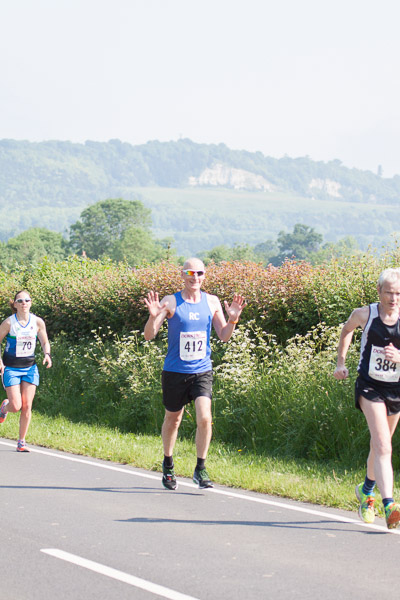 Gosh, here's Nigel practising his jazz moves!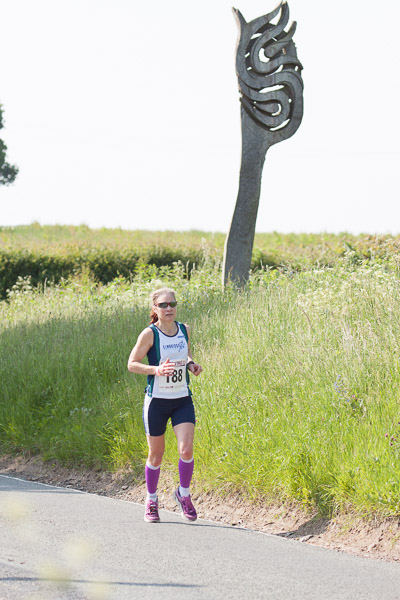 One of these days, we really ought to find out what this strange sculpture thing is. A bit of Googling gives no clues and there's nothing obviously visible on the ground.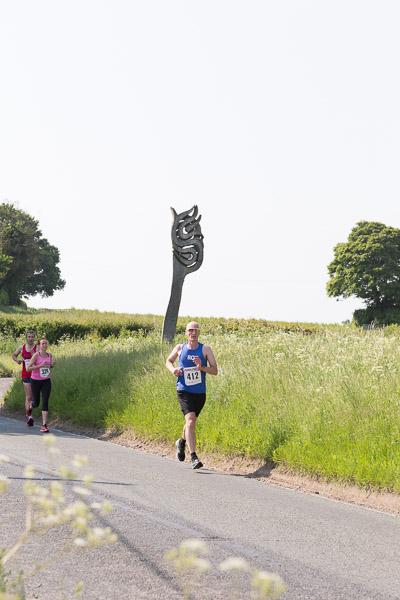 Here's Nigel again. I'm hiding in a ditch, partly to get the right angle and partly because it's nice and cool out of the direct sun in the shade of a hedge, so I get him before he can pose!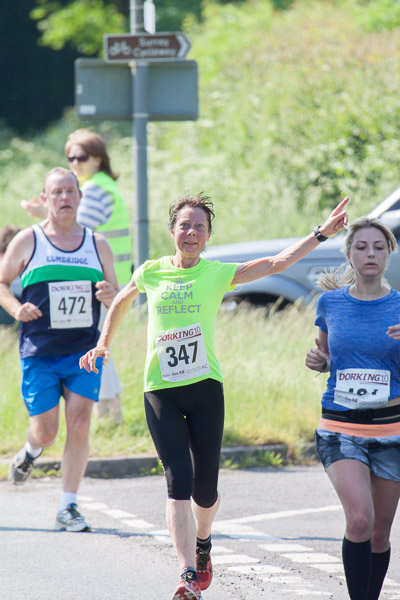 This gesture means, "Take a picture with the sculpture thing in it!". Err, yes darling, of course, that's why I'm standing here!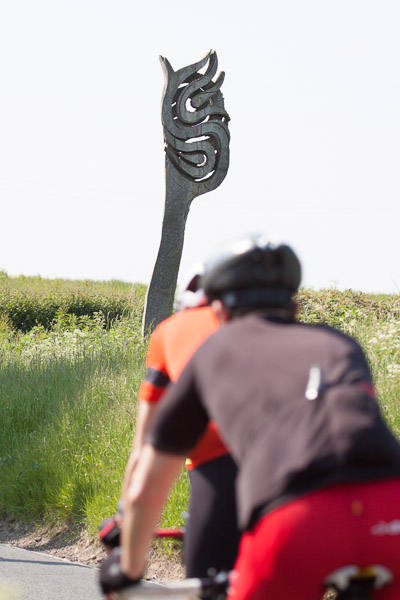 Oh bugger! Who the hell put them there?!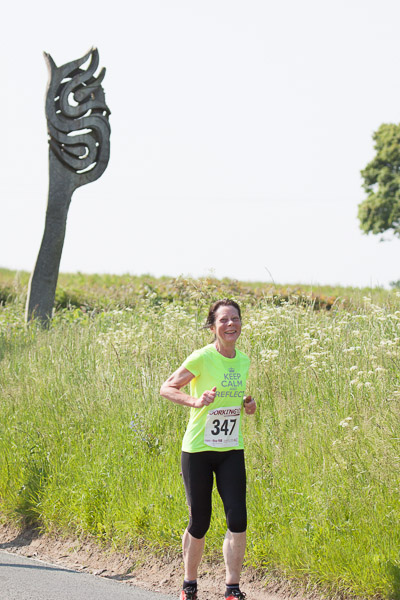 Phew! Just in time!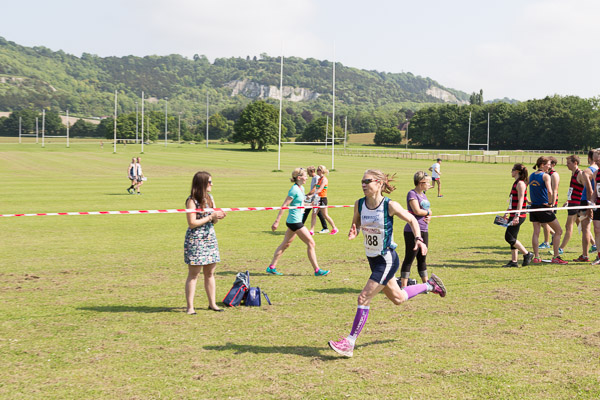 I get to the finish just in time to see Merilyn putting on a real final sprint. This leaves her completely knackered and on the point of collapse after she passes the line, of course, but hell, being sensible is for grown-ups!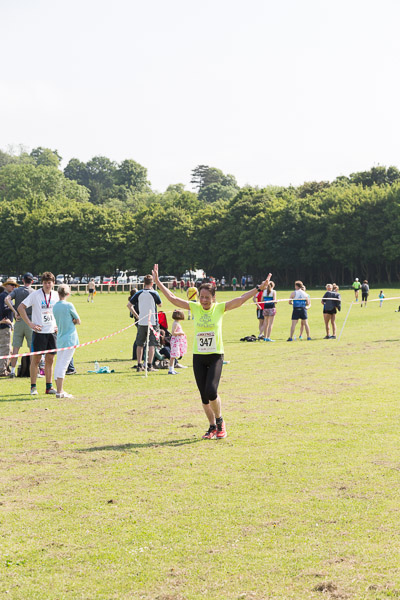 Amanda takes it a little more sedately. The knee's been good, but it's still vulnerable.

And so to a totally spurious colophon...



Yep, cute baby coot! (After lunch at Painshill Park, Cobham.)

Next up (and down; and up; and down; and a few more besides...) will be Box Hill from a different angle: the Midsummer Munro.

Love to all,

Steve.