Confidence is a preference for the habitual voyeur of what is known as
(Parklife)

Ok, I confess, I don't know that that means either. But I think Damon Albarn is deeper than me. Most people are, I fear :-(

So this is not really a race report, just a Parkrun morning with a friend and some enjoyment of a sunny day. Or to put it another way:

It's got nothing to do with Vorsprung durch technique...

Hmm... not entirely sure I understand that line either.

Anyway, Pat has joined us at Bushy Park: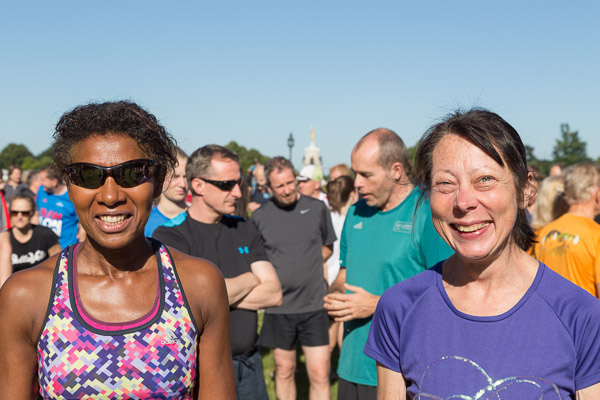 The plan was to get a nice shot of the two of them with Diana in the background. That needs them to be closer together and me to be further back, but they are just so unprofessional as models, this was the best I could get!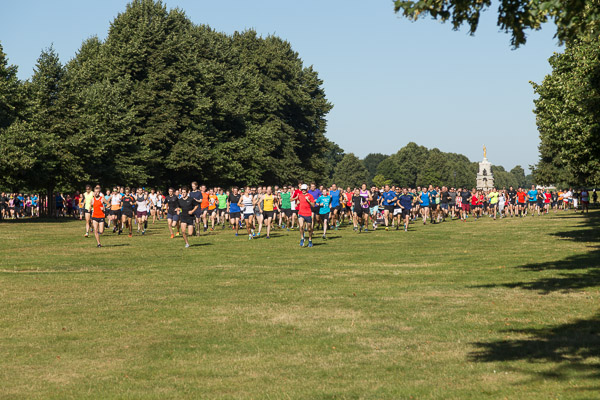 They're in there somewhere!

Not a cloud in the sky, it's maybe a bit hot and humid for running, but it's great for spectating :-)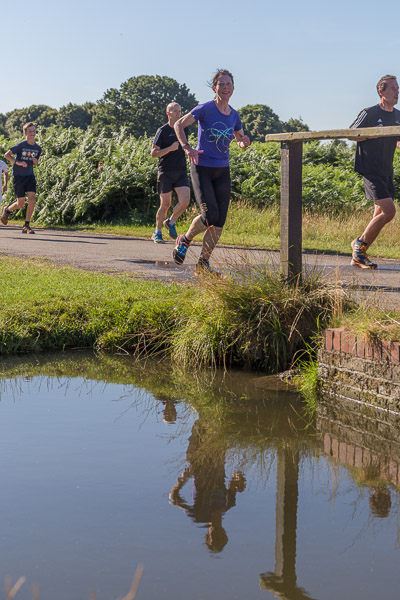 There's no wind, so we can get some nice reflections in the stream.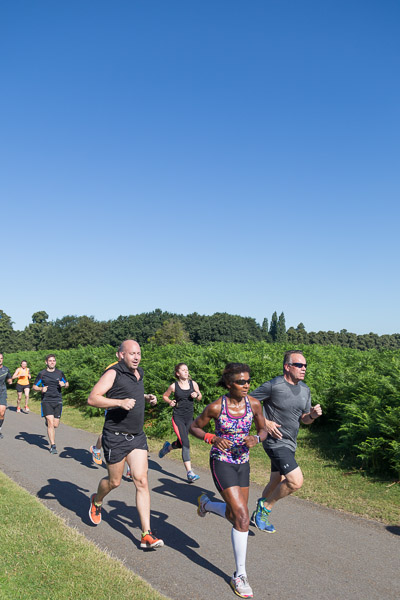 Now that Pat is no longer a mystery to medical science - or at least its less competent practioners - she's got some mojo again and is going well.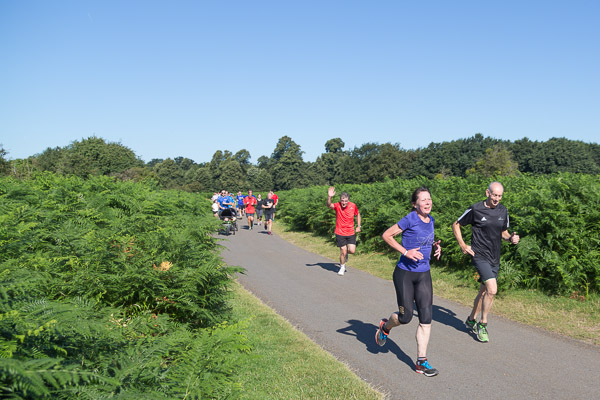 The chap in the red behind Amanda seems to think he knows me! It is, of course, a bit of an occupational hazard when you go round sticking big lenses in peoples faces.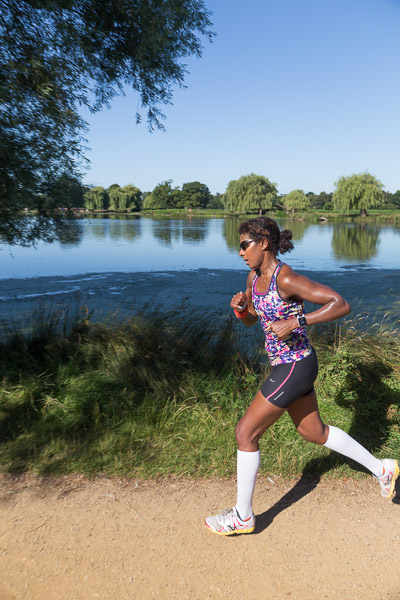 Looking fast past the last pond. And remember,

It's not about you joggers who go round and round and round
(Parklife)

Hang on - that kind of makes sense!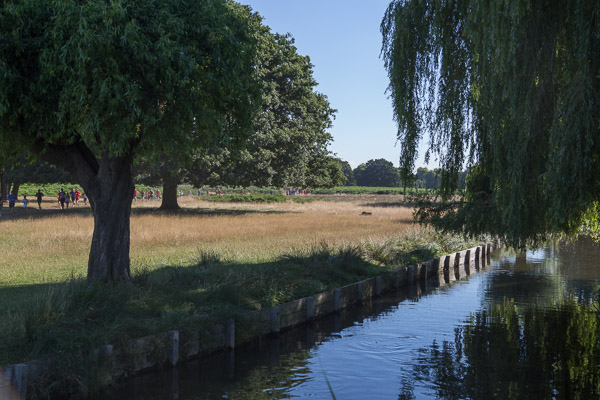 Here comes everyone else.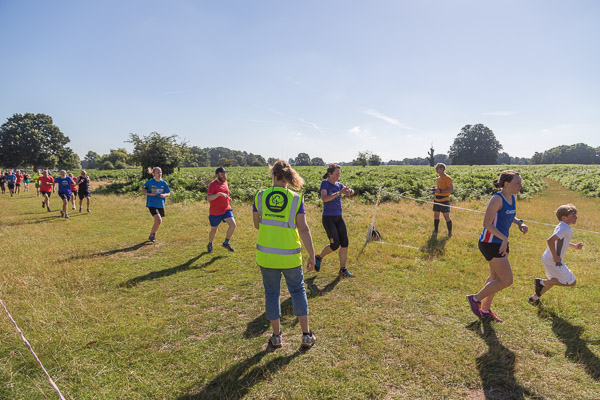 Amanda crosses the line - Pat was far too quick for me.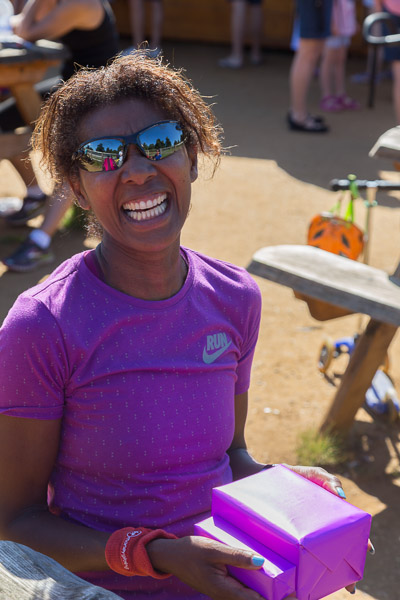 Post run, we go for a coffee and present Pat with a small birthday present. We are all most impressed to see that the wrapping paper matches her top perfectly!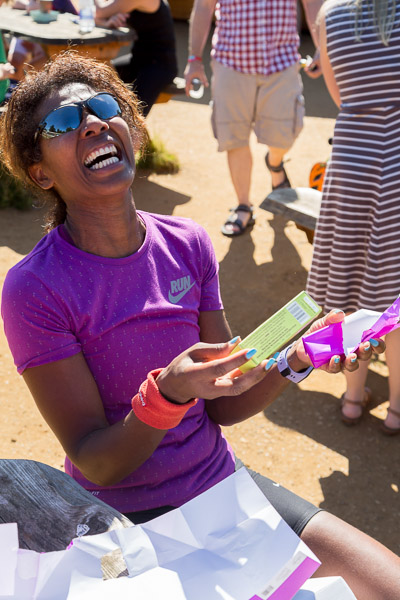 Blimey! Are you alright, dear?! The effect of Kale Balls has to be seen to be believed! They're part of a range that we think is generally rather yummy, and we eagerly await news of whether her daughter will be incautious enough to express a favourable judgement before she learns quite what it is she's favouring...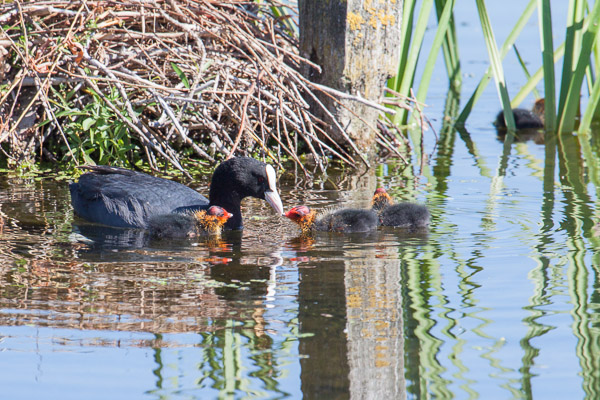 What's this got to do with running? Nothing at all. But baby coots have been stealing scenes for a while now, so who cares.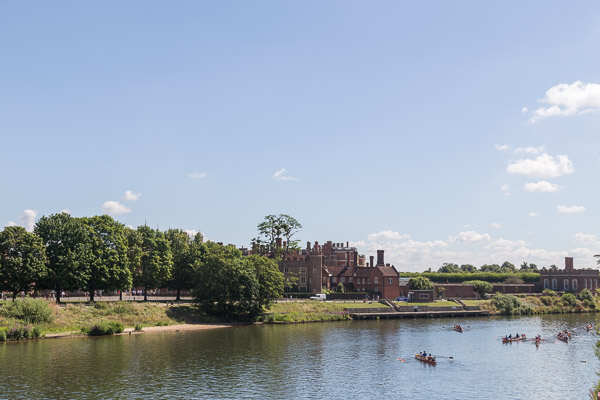 Different water, different inhabitants, looking across the Thames at Hampton Court.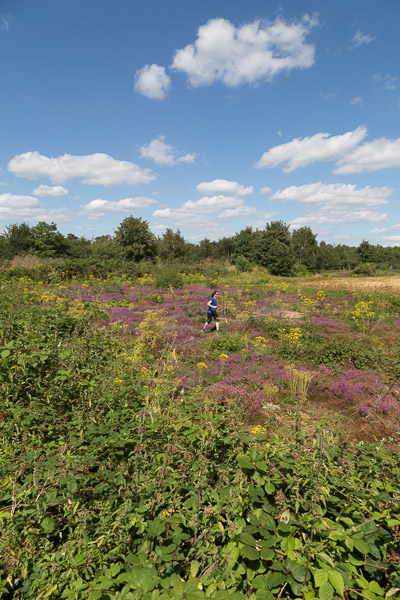 And Amanda goes for a little jog around a very pretty part of the Esher Commons. We have some clouds now, but only really enough to be photogenic.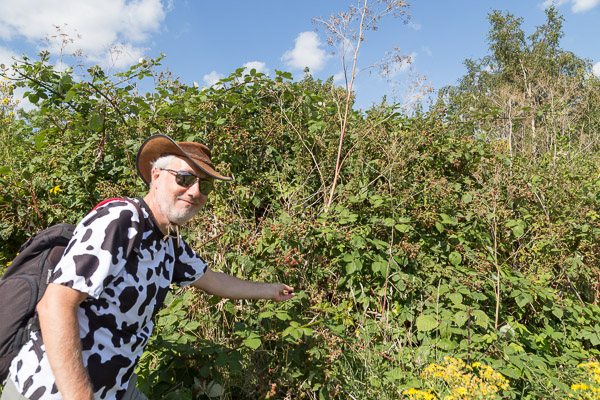 I pick early blackberries. While some are still a bit tart, we're pleasantly surprised to find plenty that are sweet and delicious.

Hoping that everyone got some benefit from the fine weather, then.

All the people
So many people
And they all go hand-in-hand
Hand-in-hand through their parklife

Love,

Steve.