It's the big question on everyone's lips: will Amanda outdo her 2014 triumph at Lake Bookham?!

Well, read on...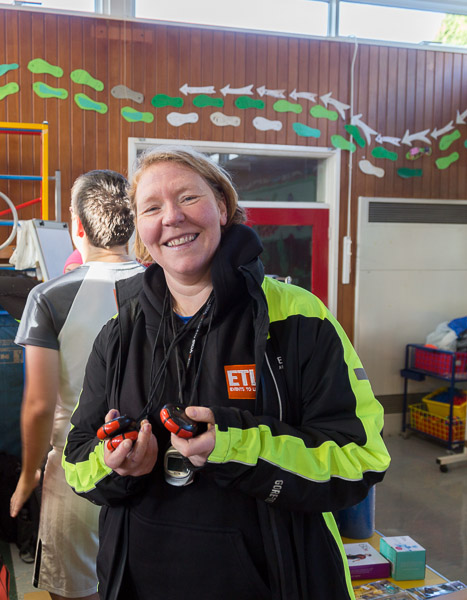 "A girl can never have too many stopwatches!" Who said that?



"Eek! They can't start without me!"



They start with her. Steve Winder is already getting a bit of a lead on, but we later learn he pulls a hamstring in the first 1k and has to retire. Serious bummer for the poor lad, but hey, it means somebody else has a chance :-)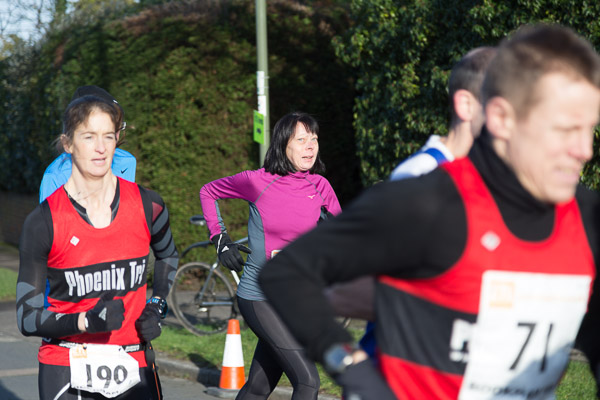 Hiding behind Phoenix Tri, but I've spotted her.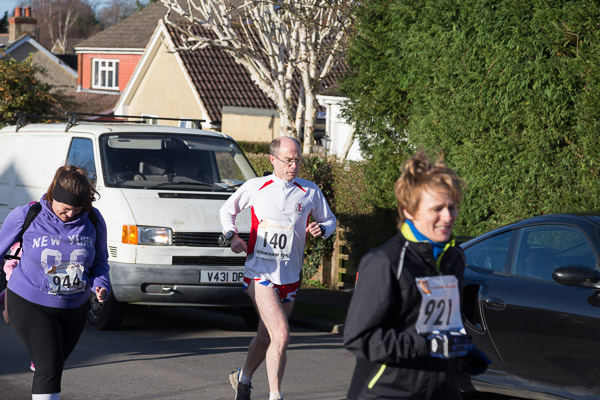 Rob is running the 10k, but he's also the official starter for both this and the Fun Run. He's at the back of the fun-runners now, so he's got some places to make up!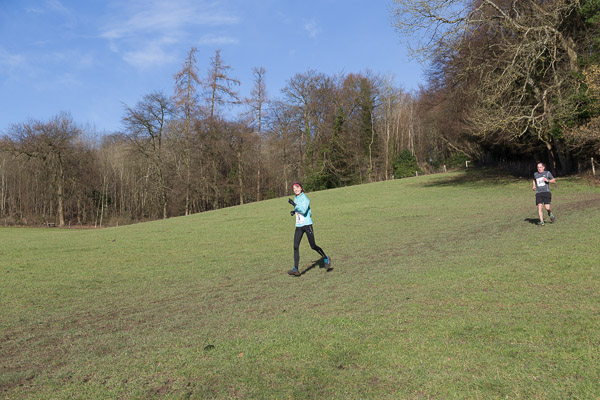 Aha, it's Sara running well in the sunshine.

When I've been at the bottom of this hill before, I've never stood quite here, and the angle is a lot more photogenic than the one I've previously used.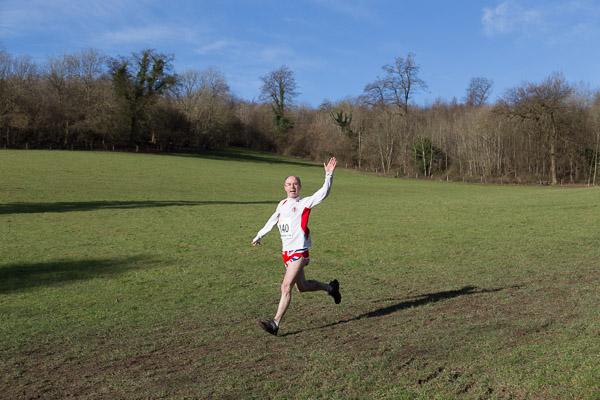 Rob's clearly been making up for his late start!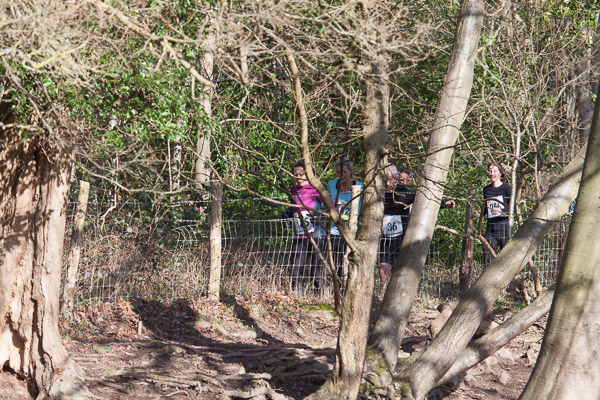 And here's Amanda just visible through the trees before the route opens out.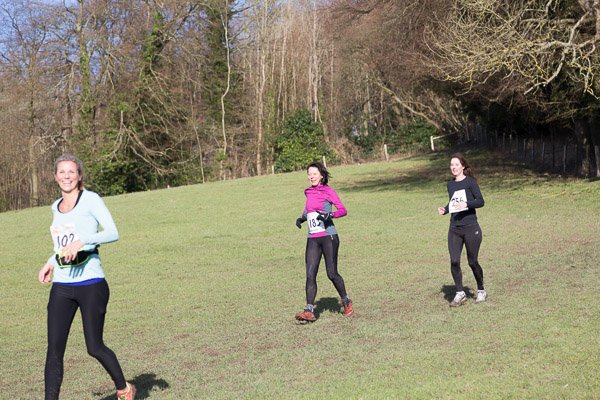 "Well done, Darling!" I cry, but does number 102 think I mean her...?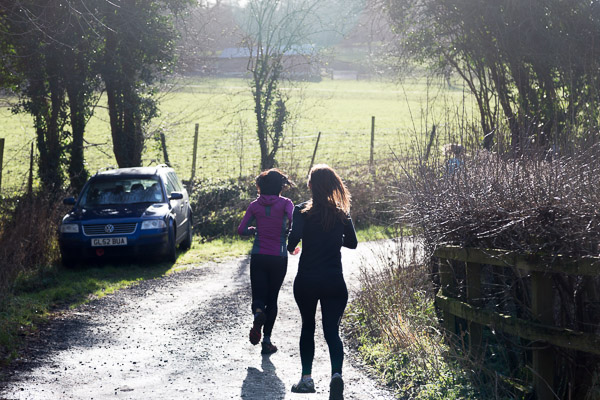 Across the road for them, and it's back up the hill for me. It's a [censored] steep hill, but by virtue of not trying to be too macho this time, I do at least stay on the bike all the way up :-)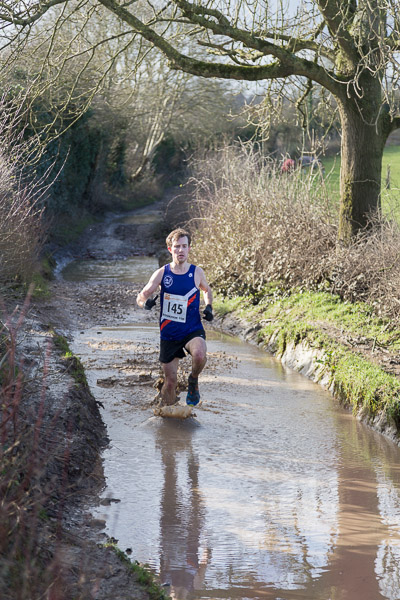 With Mr W out, here's our new leader. He's a good minute or two ahead of the next guy, though, so who knows what might have been?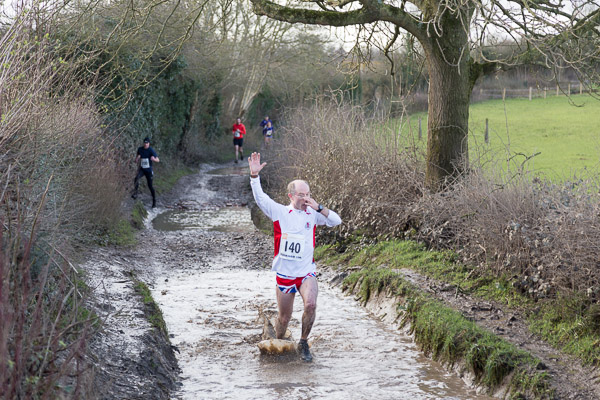 Rob's overtaken more people! But I'm not sure if the strain has given him a nosebleed or he's trying to tell me something.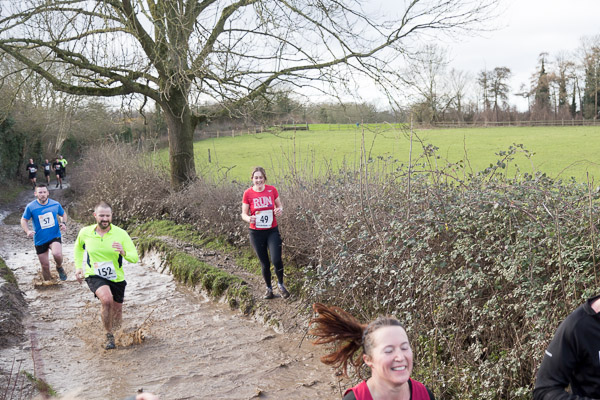 Some people think they can avoid the puddle by taking to the verge.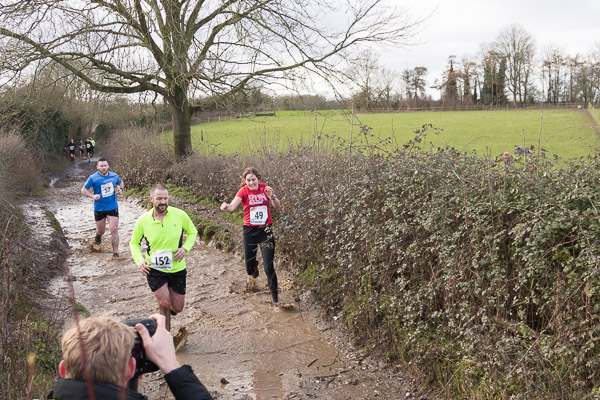 But they're wrong! You still get wet but it slows you down, which is why the old lags don't even try.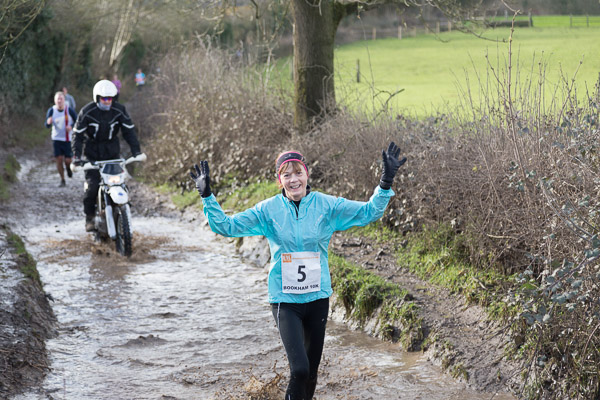 Sara's happy: she's always wanted to be chased through a muddy puddle by a man on a motorbike. Or something.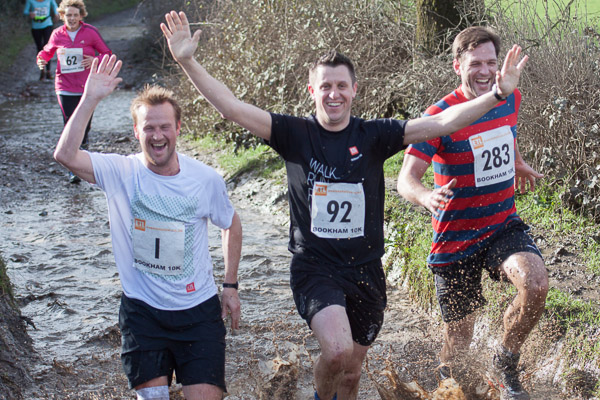 And these guys are even happier! Is there something in the water?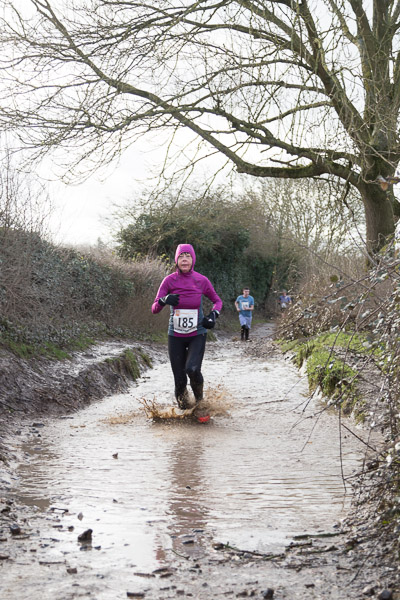 It's the moment we've all been waiting for!

She's even pulled her hood up to act as a swimming cap, but it proves unnecessary, she's coming through unscathed :-)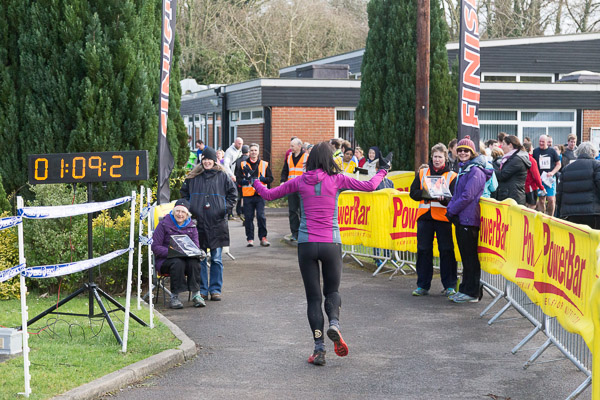 And she crosses the line, clean and dry if you ignore the dirty wet bits. Almost certainly the year's PW for a 10k!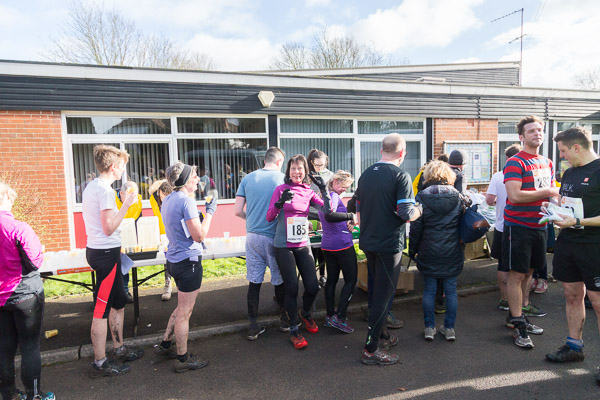 So that's the Bookham 10k 2016 done and dusted, and the sun is still shining. Another fine day at the races.

Love to all,

Steve.