Saturday was pretty dismal, but Sunday has turned out nice and sunny. Looking good for a little trot around Beckenham Place Park today...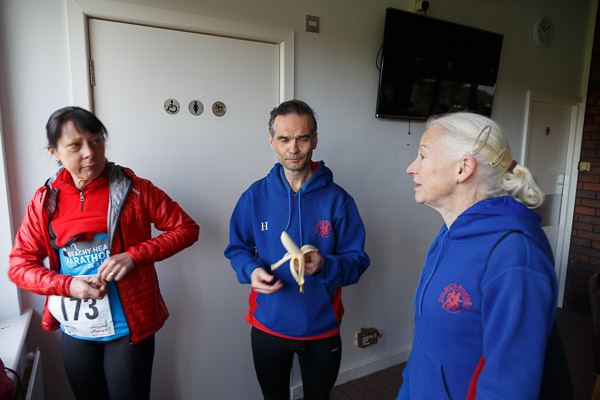 Sorry, Paul, the girls are not impressed by your banana...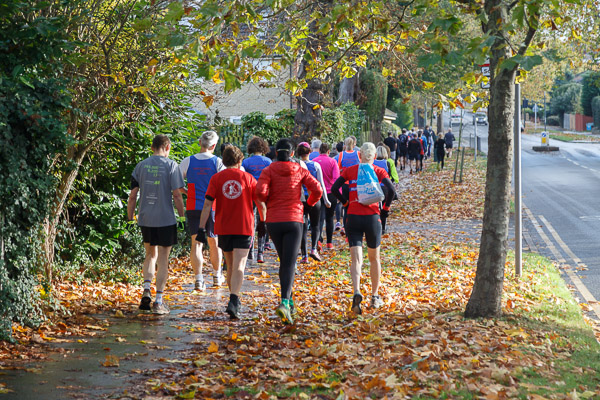 It's chilly, though, so Amanda and Claire start to jog to the start line to warm up a bit. Don't they realise that I haven't got my bike to keep up with them today?!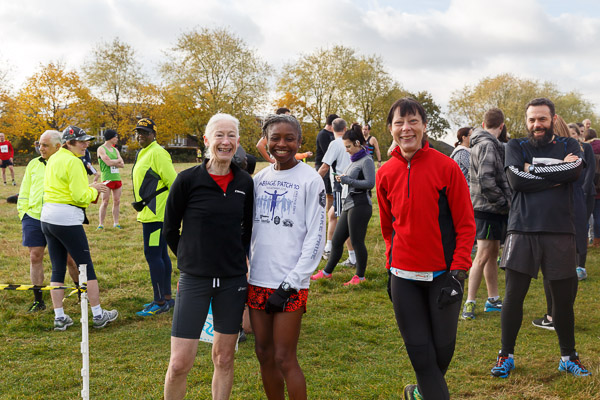 Ola gets here without train trouble this year!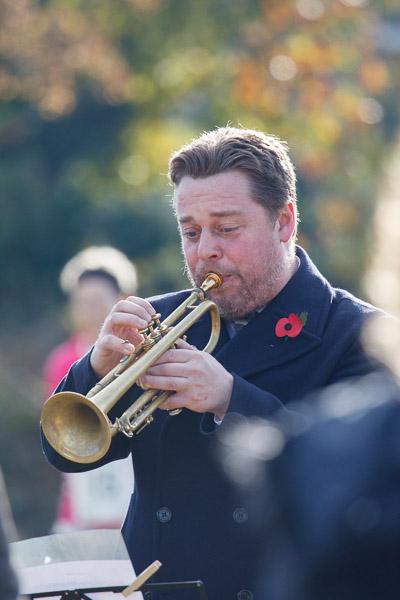 The Last Post and two minutes' silence before the race commences, as always.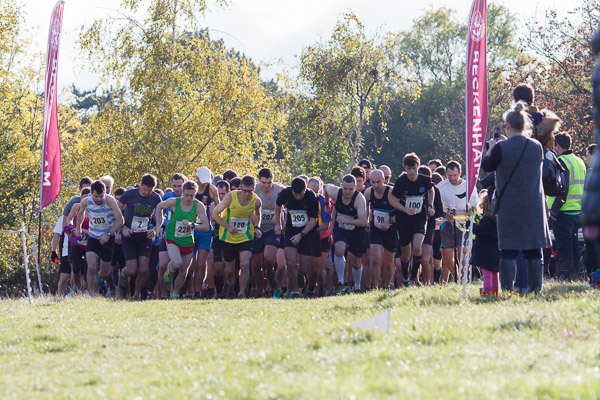 And it's time to hit that trail!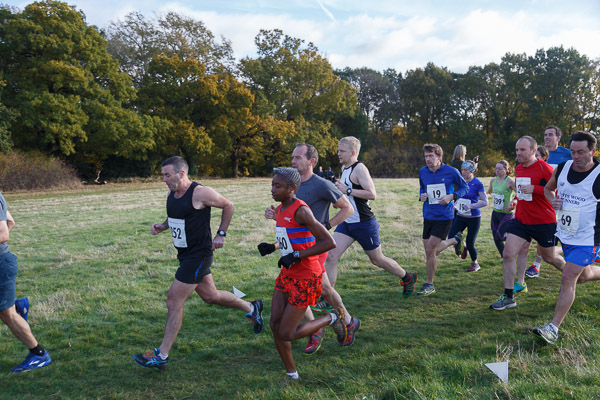 I think Ola's wearing the brightest shorts in Beckenham today.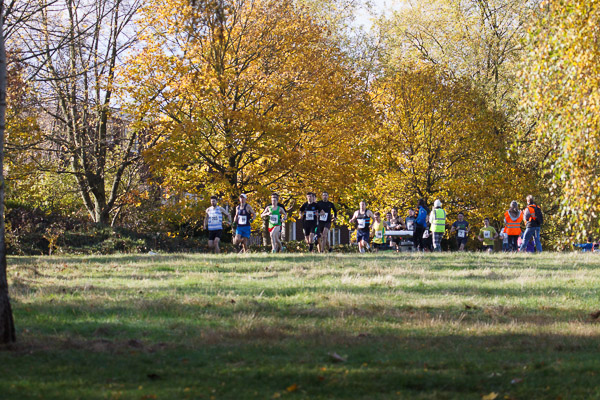 The start involves a short loop around the hill, and here come the leaders.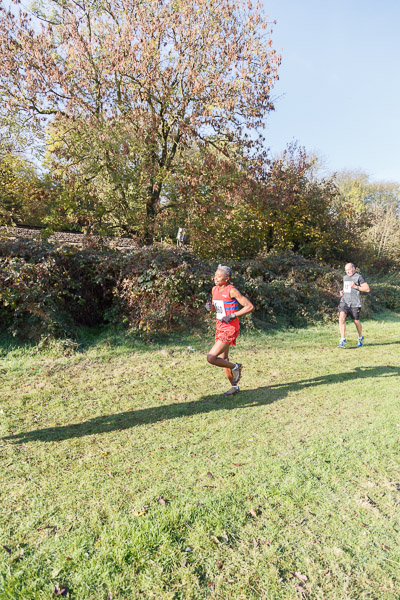 Ola well in the lead for the Dulwich contingent.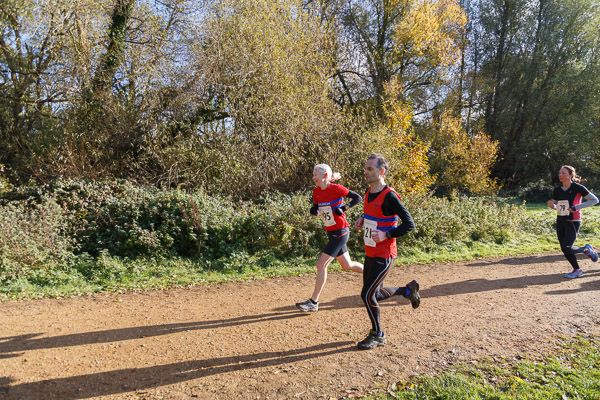 Paul was ahead of Claire but now they're neck and neck.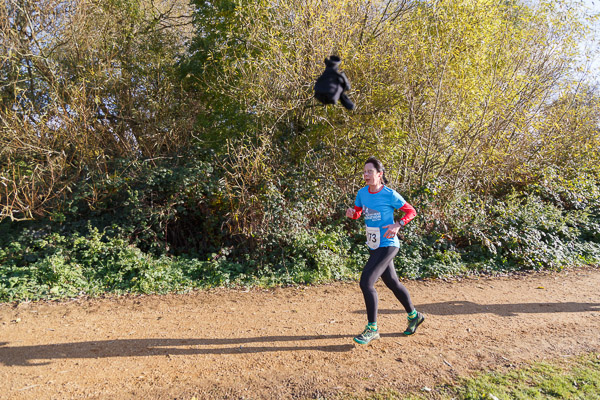 Observe the mysterious black UFO. Amanda has just thrown her gloves at me!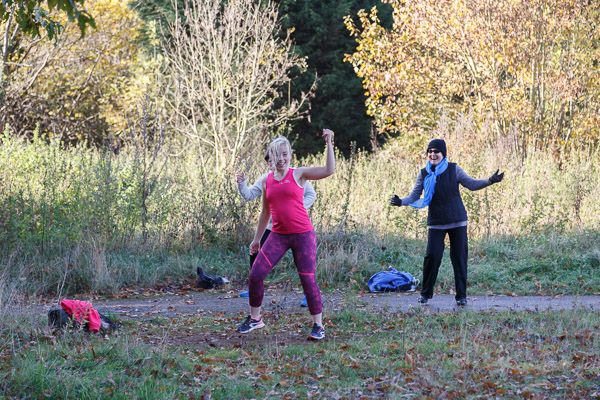 Things you see, part 1: As I head to my next photo point, in a small field just outside the park these three ladies have got some kind of music player and are having an outdoor disco!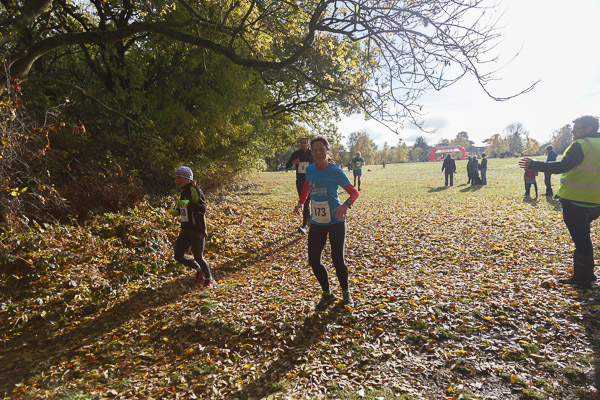 Just into the second lap now.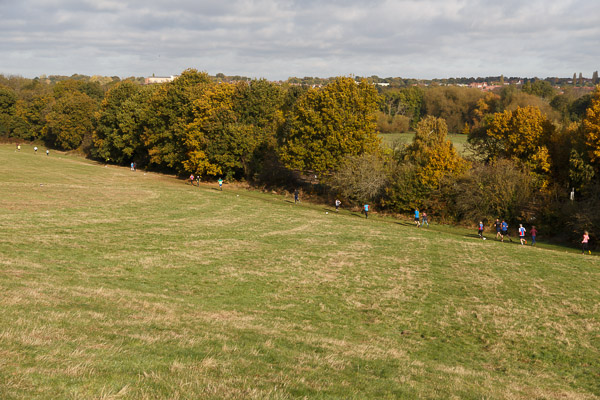 Rather cloudy-looking in the distance, but it's still nice and sunny here.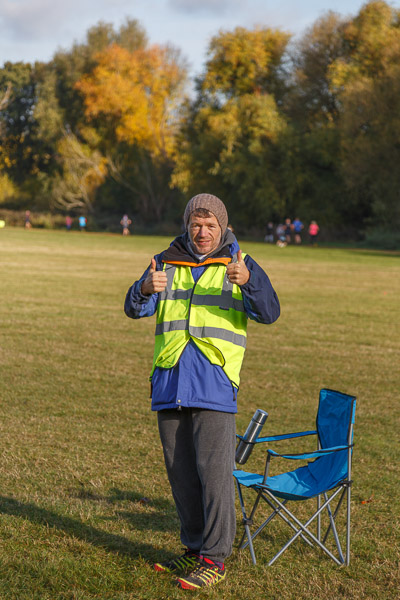 He's come well equipped for a hard day's marshaling!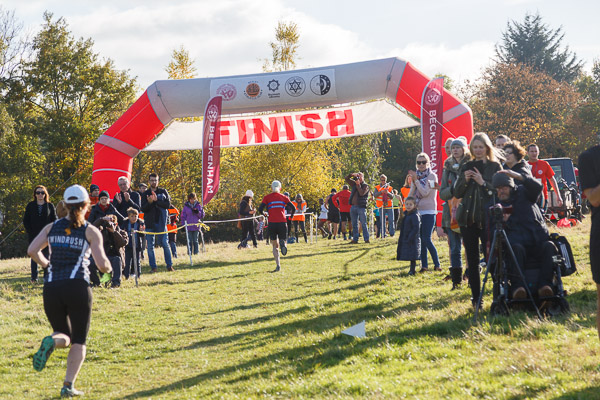 Claire crosses the finish line; Ola's in long before I get there.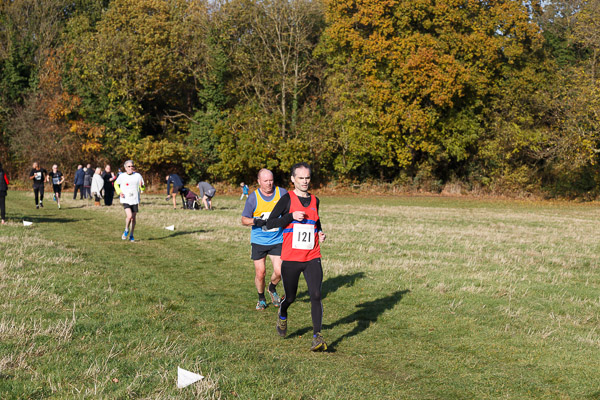 Paul never recovered his early lead.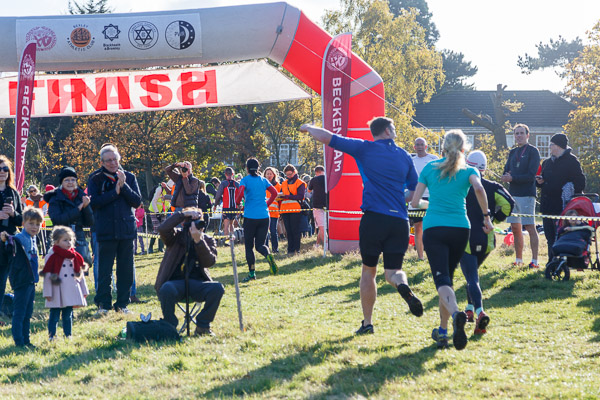 And here's Amanda. I thought I'd have the timing clock in shot from this angle, but Sod's Law prevails again. Who put those three there?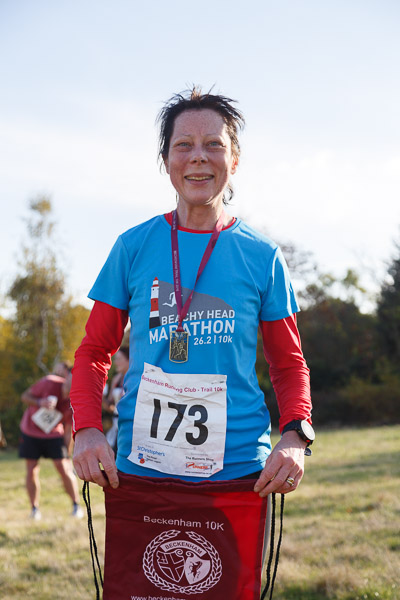 And here are the goodies. The bag is particularly appreciated - she has enough T-shirts already, but a girl can never have too many bags.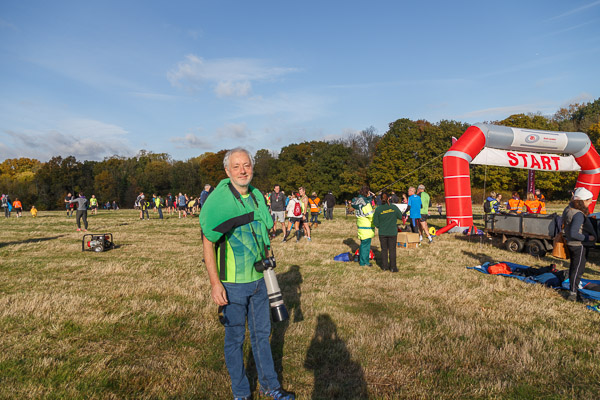 The sky is still blue, and I've had to take my sweatshirt off because I've got too hot chasing women...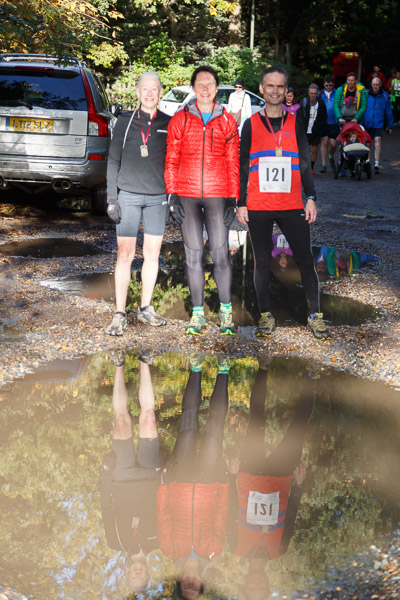 "Right, stand by that puddle so I can get a nice arty reflection."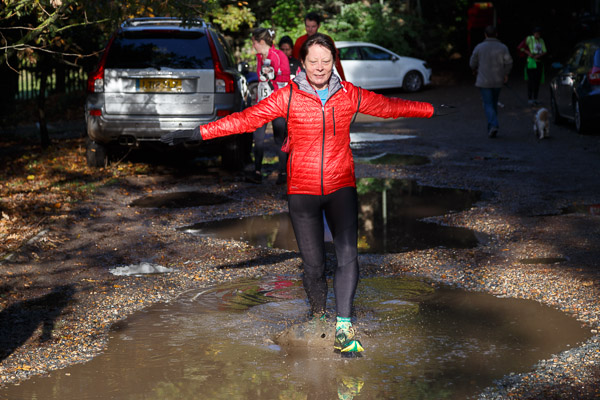 "Might as well wash the mud off!" Slightly surprisingly, despite the recent rain well in evidence here, the course itself has been a lot less muddy than we've known it. Last year, even climbing the hill to the start was a treacherous operation.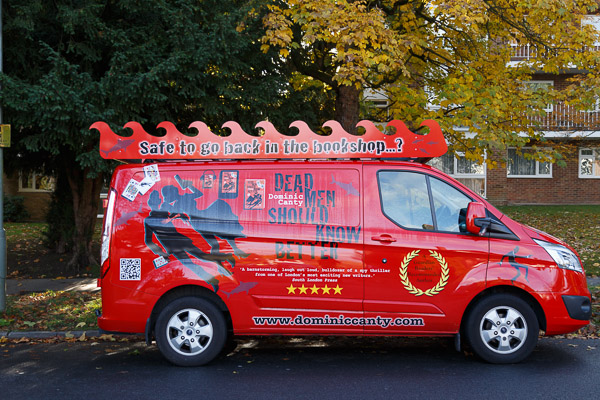 Things you see, part 2: "Dead Men Should Know Better" - well, can't argue with that now, can you!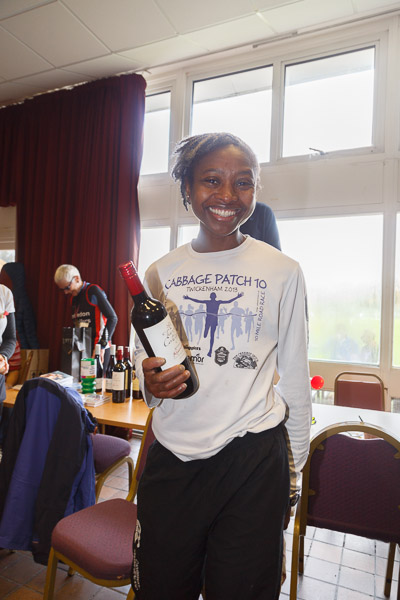 Congrats to Ola for picking up the F45 prize!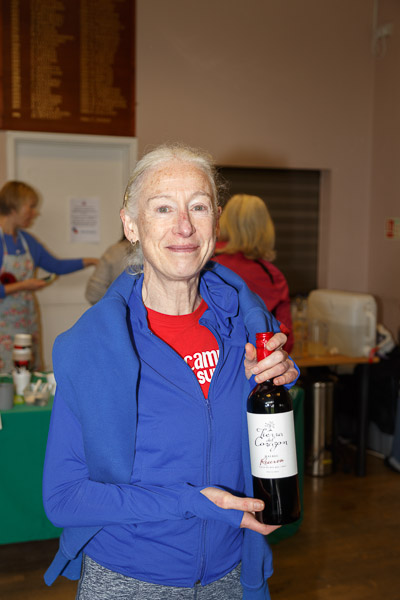 And then Claire only goes and gets the F55! Well done both.

And on that triumphant note, I will bid you all farewell.

Steve.