Now you may recall a few months back that we did the Surrey Badger route as a social but private DIY event, having missed the race itself through other commitments. Amanda fancies repeatng the same idea for the Denbies 10 mile race, but is it suitable for bicycle accompaniment? Nicky fears it isn't, but what does she know? She was only the race director!

That said, all agree that it would be a fine idea if possible, so we're going to do a recce. Amanda will run, I will take my bike, and if there are places where the route is unridable, I will just have to improvise...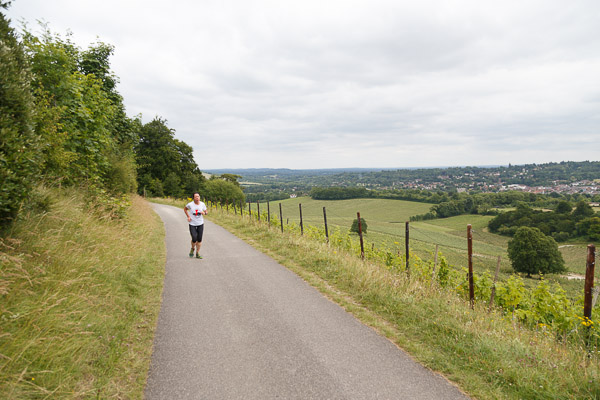 The first part is easy, taking the private road up from Denbies. It's actually a bit less steep than I remembered, so Amanda isn't leaving me for dust yet as I'd feared.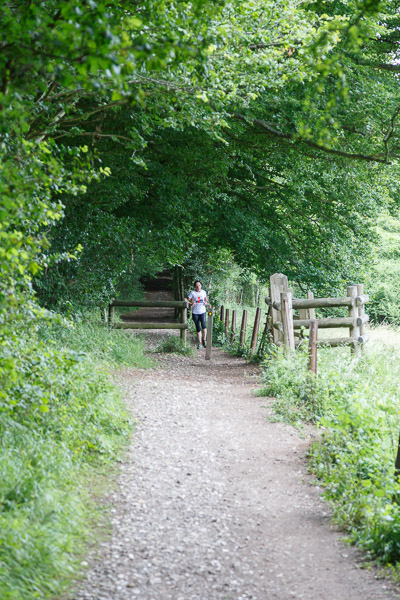 Much of the route runs through the woods, and this is where Amanda really needs me to have the correct route programmed into my GPS. It's not easy to remember which path to take at every crossroads when there are nothing but trees in all directions.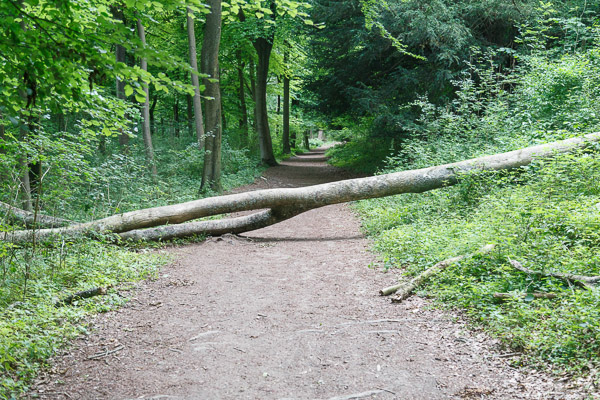 Oops, an obstacle!

I've deliberately taken the heavy bags and stuff off my bike and left them at home, so it's easier to get over things like this.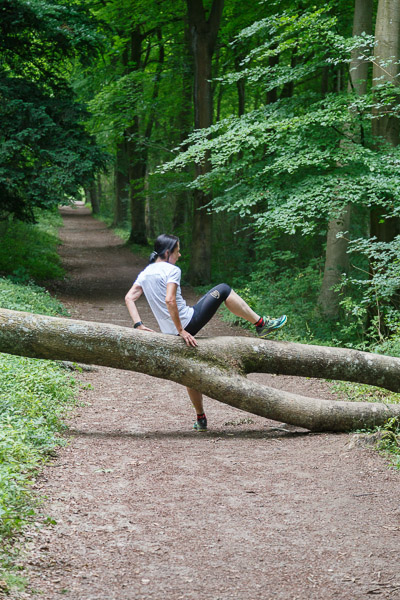 Amanda has her own method.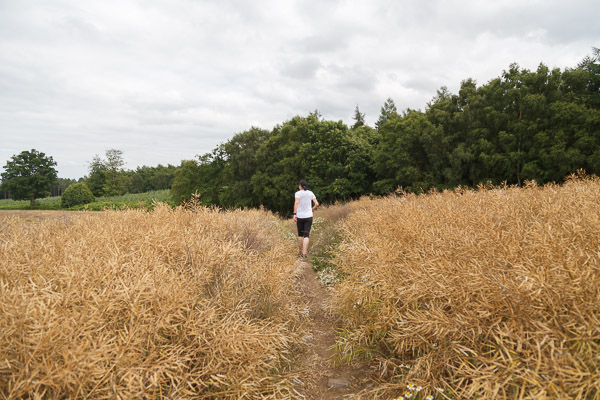 Traditionally, the race takes place early in the year, well before the vegetation has a chance to go too wild and the paths become almost invisible.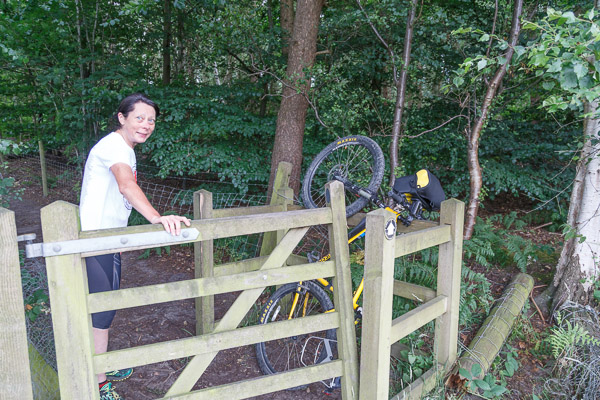 Kissing-gate technique - upend the bike and it will then fit in the gap.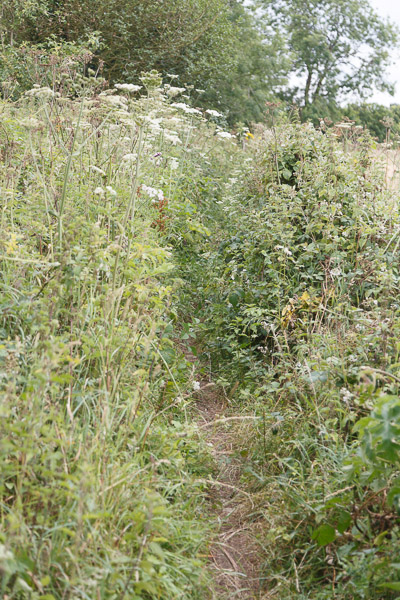 At this point, it really is a bit too wild, with a bumper crop of nettles overflowing onto the path. There's been a certain inevitable mortification of the flesh already, but there are limits. This is right by St John's, Wotton, though, so we can cut through the churchyard to avoid this little section. It seems likely that the existence of the option is why it's been able to become so clogged in the first place.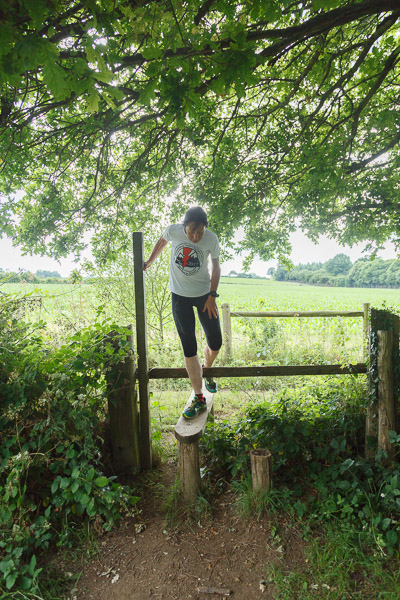 But the alternative does involve a stile: more fun with the bike.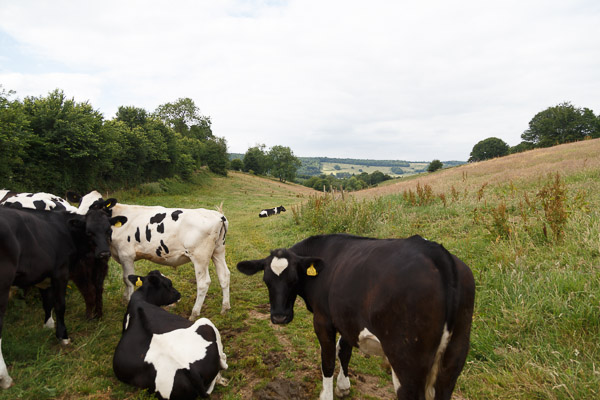 And now there are cows in the way!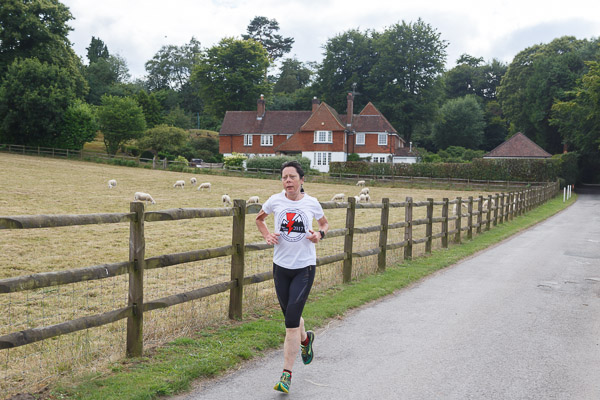 After another stile, we're back on the road for a bit.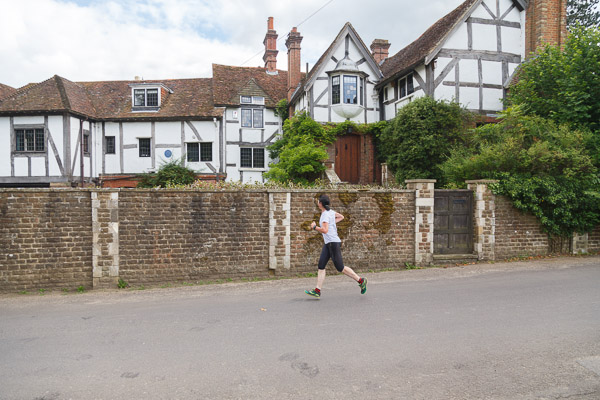 This is a rather fine-looking house, with a blue plaque telling us "Leslie Howard" lived here. Who? An actor whose most famous role was, it seems, Ashley Wilkes in "Gone With The Wind" in 1939, and who died in slightly mysterious circumstances during the war. On a commercial flight from Lisbon to Bristol, his plane was shot down by German fighters, possibly in the mistaken belief that Winston Churchill was aboard!

But there's another mystery here. English Heritage list a plaque for Howard at a house in Upper Norwood, South London, but nothing else. Internet searching reveals plenty of references to that, but almost nothing about this except one article in the Dorking and Leatherhead Advertiser, which describes the plaque as "designed by Mr Howard's family and friends and [...] unveiled by his granddaughter, Fenella Howard." It looks like we have a private-sector initiative here.

Thus concludes today's educational section. Apologies to everyone who already knows all this, of course.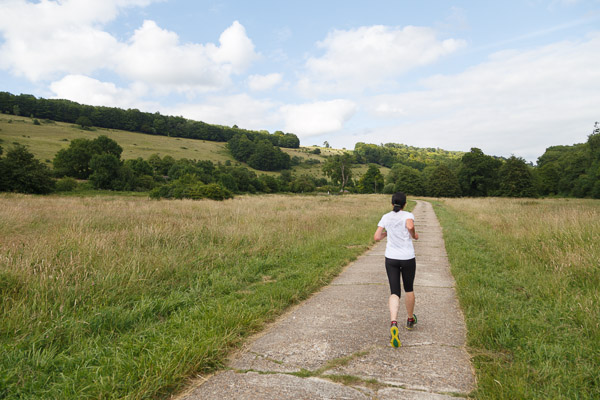 Back on National Trust land, the hills ahead look almost gentle from here.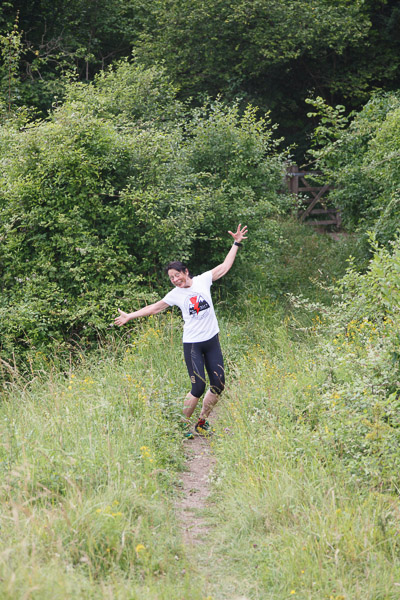 This is Amanda's nemesis bush from previous events when the path was muddy and slippery. Completely harmless in the dry, though.

The goat track now meanders across the hillside, and although it's not at all steep itself, the hill definitely is. The track is too narrow not to cycle, because there isn't really anywhere to stand and push a bike, but go off-line for a moment and you could be in for an unplanned and extremely rapid descent!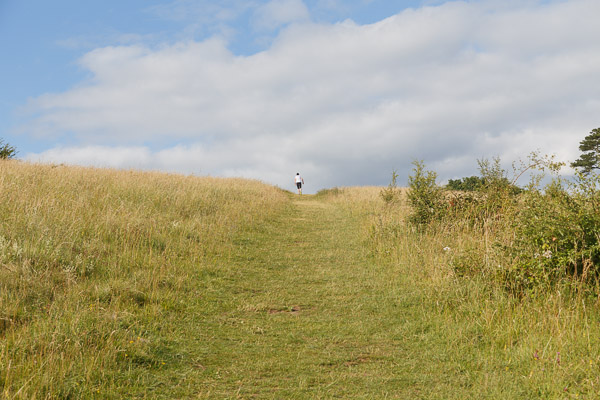 This is steep, although it's never easy to tell in photographs. It's the final ascent up to the top of Ranmore Common, and in the past I've waited at the top to take pictures of runners who are almost all walkers by then.

At this point, I do end up pushing, because there's a gate at the bottom and after that it's just too steep to get started again.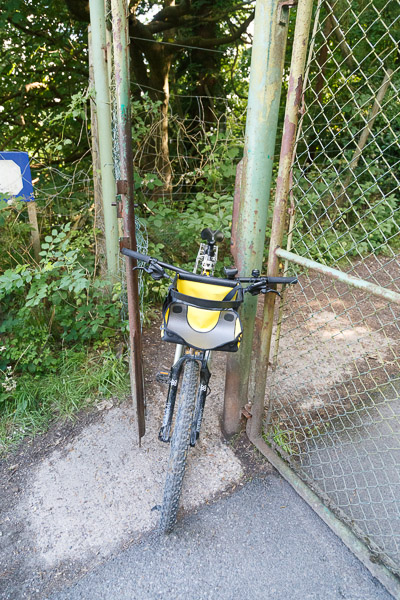 Hmm... When we left, the main gate was open, but now it's only the side gate for pedestrians. That has a stop which prevents it opening any further than this, which as you can see is narrower than my bike. Some wiggling is called for!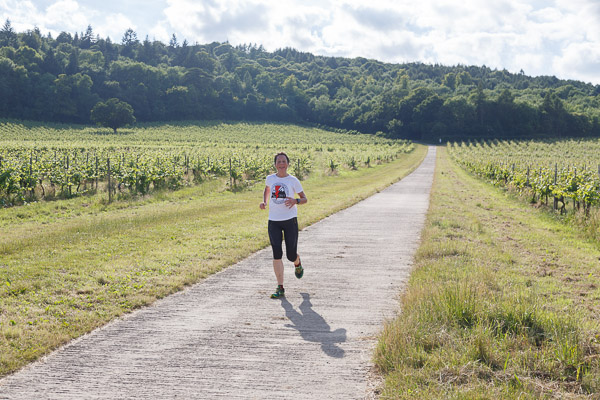 The final descent through the vineyards in the early evening sun. That bit was really easy by bike :-)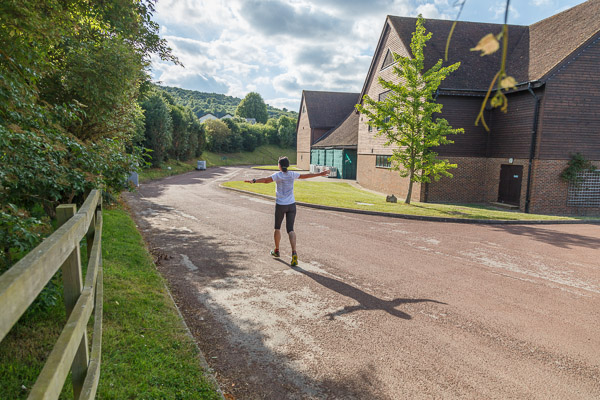 Ta-da! And only ten minutes off her last race time!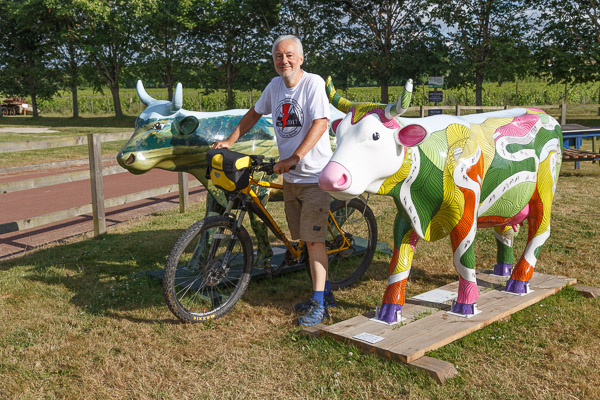 Look, more cows! These two were previously seen at the top of Box Hill, but now they graze the fields in front of the Farm Shop.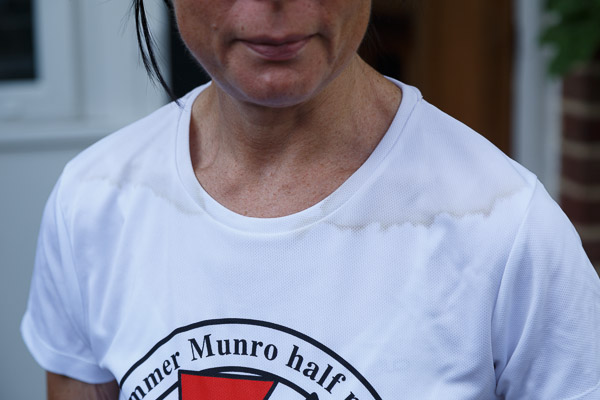 And finally, one hazard you might not have expected. When you have just had your hair coloured this morning and you sweat from running in the sun, the dye will seep into the top of your T-shirt! Probably best not to share with your hairdresser.

So, what do we conclude?

Yes, the route is bikeable, but there are a number of obstacles and some potentially quite dangerous parts. Not recommended for anyone of a nervous bicycling disposition, but we both had fun and would do it again.

Love to all,

Steve.