If we count the Hampton Court Palace Half Marathon by wives, we are now on Jane Seymour. Catherine of Aragon was cold and wet; Anne Boleyn ended up in a field miles from the Palace; who knows how Jane will fare...?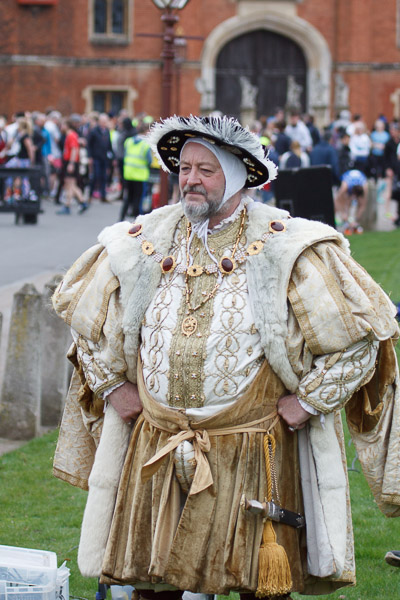 Henry takes it all calmly anyway.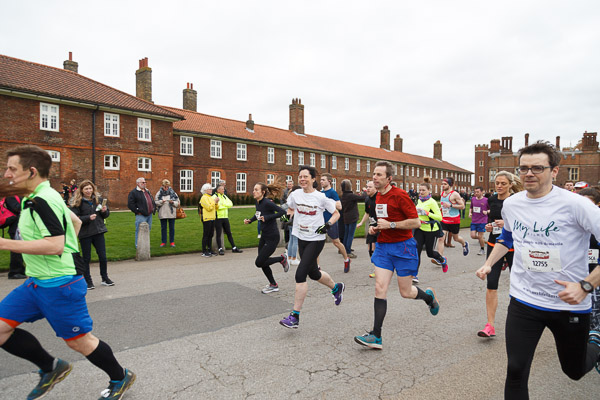 And she's off!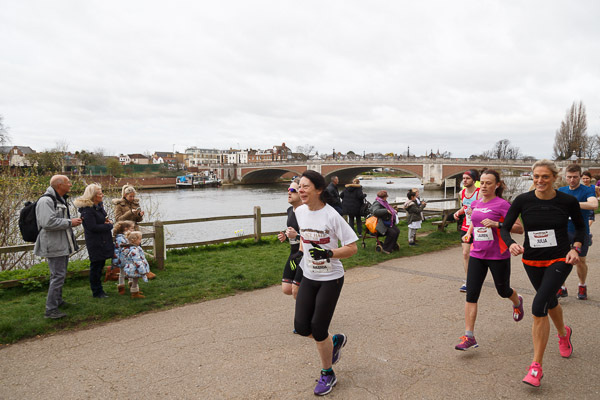 I nip across to the gate, and right, that's the 0.1 done, just the 13 to go now.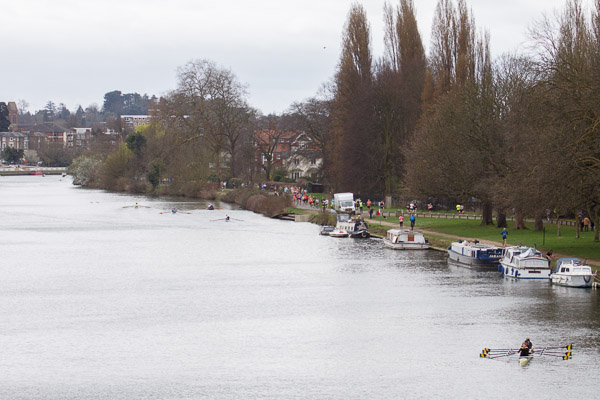 The early pack approaches Kingston Bridge.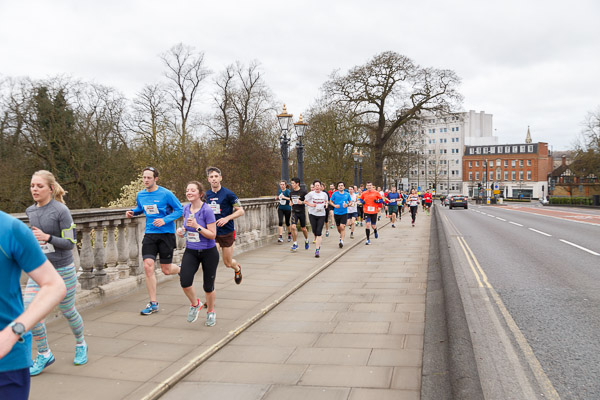 Some other local races cross Kingston Bridge in the opposite direction, meaning the morning sun is in the exact wrong place for taking pictures. This then would be perfect, but for the complete absence of sun. Pah!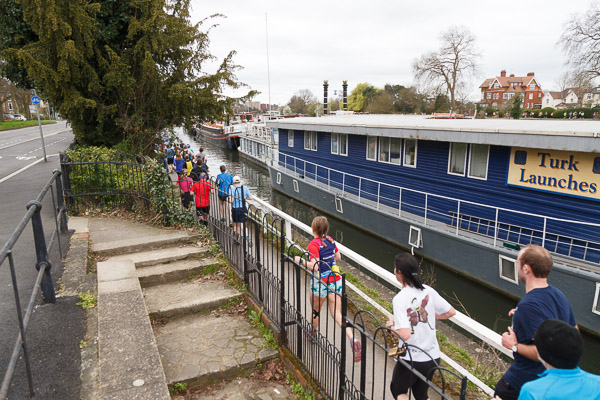 It's quite narrow here; hope nobody falls in!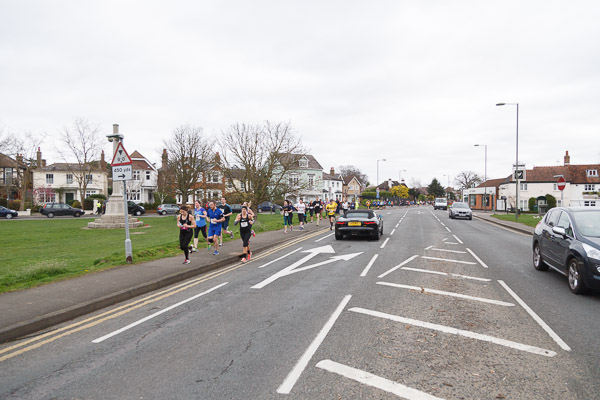 Ah, the beautiful Portsmouth Road.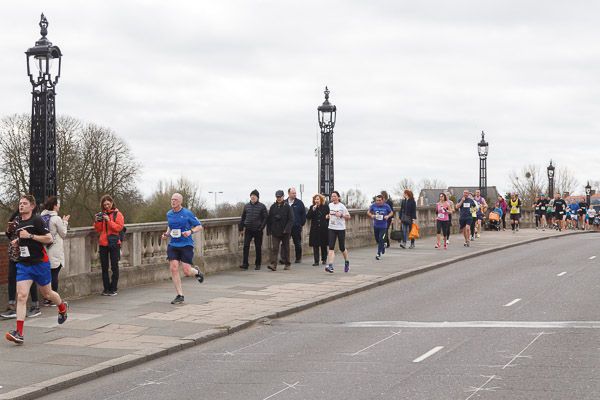 And back over Hampton Court Bridge before another length of the towpath.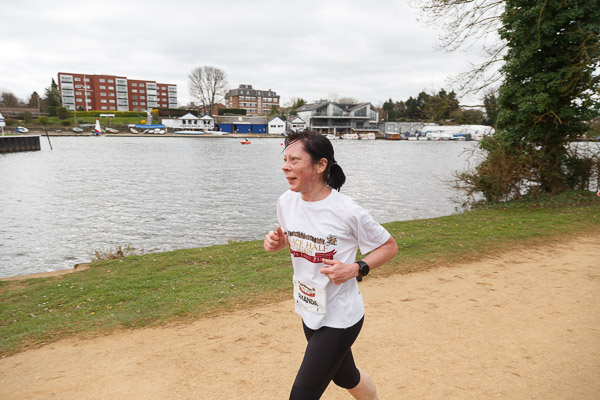 The route follows the river up to Kingston Bridge again, then back down through Home Park, but right behind me is a gate and a hundred-yard walk to gain a couple of miles on the runners :-)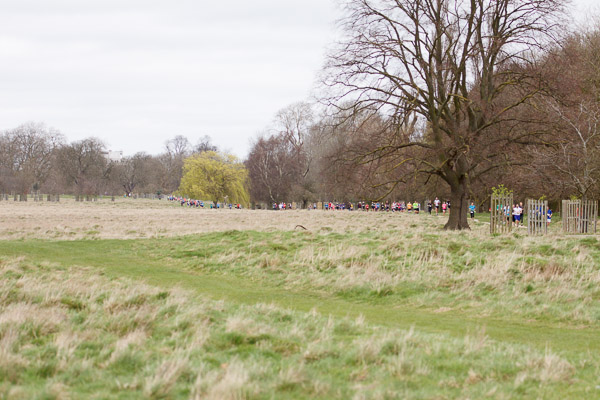 And here we are, inside the park.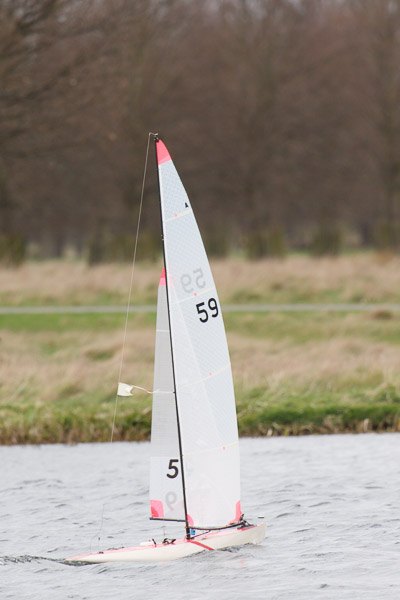 Also at this spot, there's a pond where the local model yacht club meet every Sunday.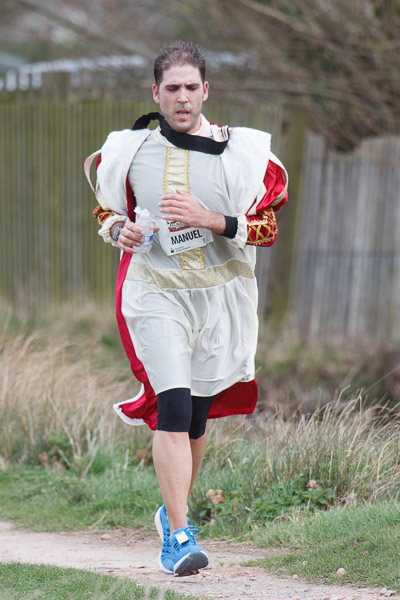 The shoes do spoil the authentic Tudor look...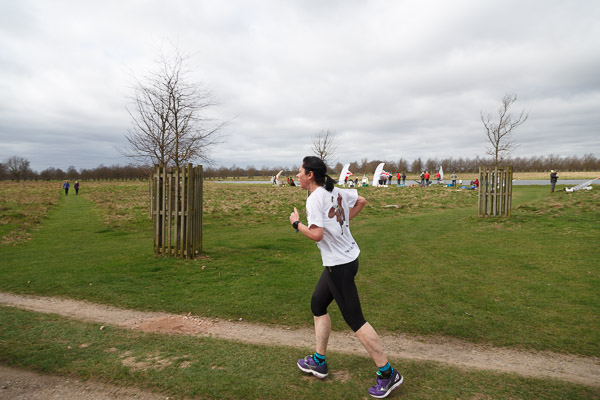 Past the boat boys; not far now.

My original plan was to hop back down my shortcut and return to the towpath, but the race map wasn't detailed enough to show exactly where the finish is, so I decide it'll be easier to stay inside the park where I can see the runners. They're sweeping round the edge, so I ought to be able to cut across and stay well ahead. But my more direct route turns out to be really rough on the bike and I'm not sure I'm going fast enough!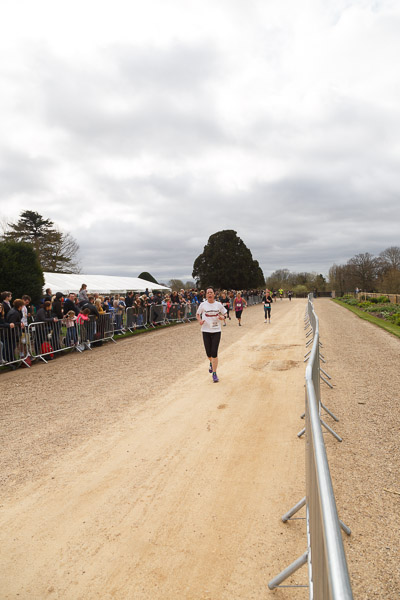 In the end, I make it with more time to spare than I'd feared, and because I've come in the 'wrong' way, I don't have to push through all the milling crowds on the other side of the track.

As Amanda finishes, though, she's feeling very asthmatic and just manages to croak "inhaler!" at me as she passes.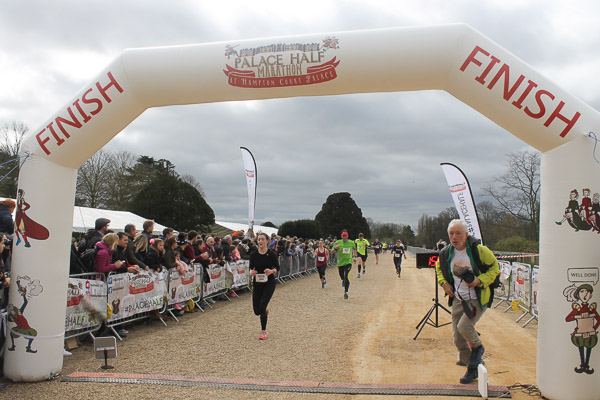 So I leap into action, captured by the official finish line photographer!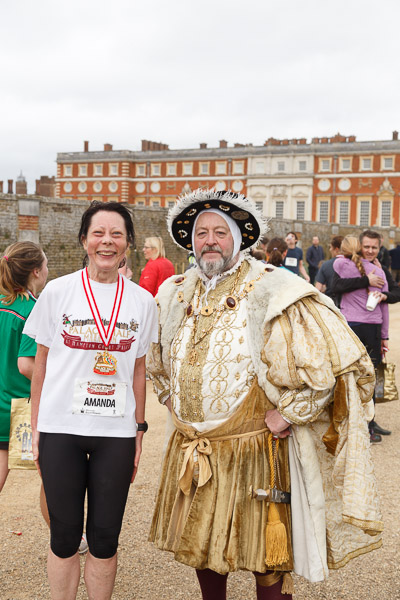 Afterwards, it's time for a selfie with King H!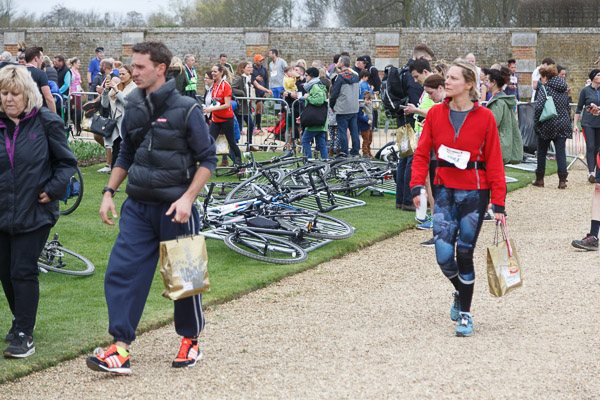 The wind has been strong all morning. As I take a picture of these bikes attached to barriers that have been blown over, my own bike almost blows over even though I'm holding it!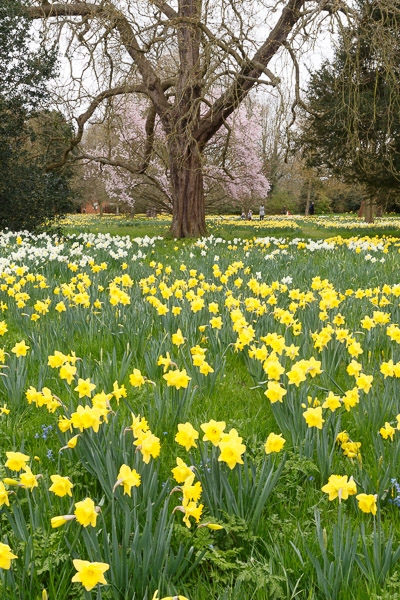 And in the Palace gardens, the daffodils and cherry blossom are looking good. Pity the nice sunny day was yesterday :-)

So what metaphorical parallels can we draw with Jane Seymour? Well, I suppose life for her wasn't a bed of roses, and this isn't a bed of roses.

Yeah, ok.

Until the next race, then.

Steve.