The Hampton Court Palace Half is one we know well, but there was a Hampton Court Half before it, and they now go to great lengths to brand it as the Original. We've never done it.

Well it's a nice easy race to get to: ten minutes' jog from home. Indeed, Amanda notes it was further from the car park to the start of the race at Paddock Wood!

Although we've been generally aware of this race for a few years, we never really paid much attention for whatever reason, and we're slightly surprised at how big it is. As we arrive, we bump into Anthony from SSP, who tells us that it seems to have grown almost by accident and he reckons that even the organisers don't quite realise! SSP have no fewer than seven photographers covering the event.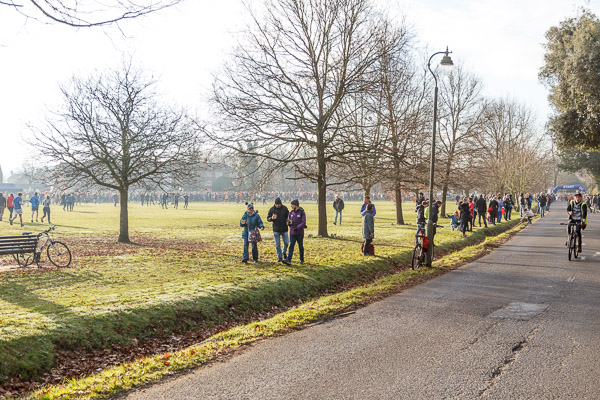 An initially frosty morning, but the sun is out as four thousand runners line up for the start.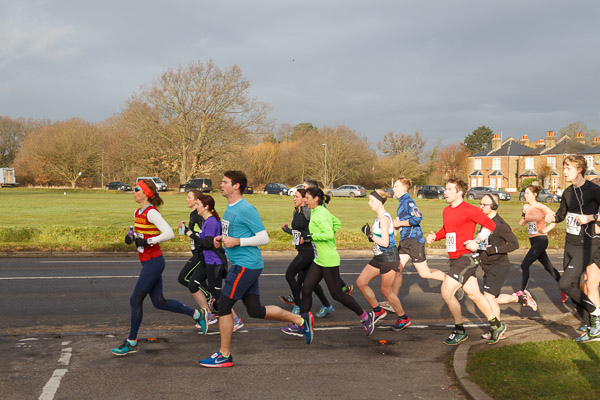 Even after the first mile they're still very bunched up. One of the SSP guys is here, but wrapped up heavily and hiding behind his camera, so I've no immediate idea if it's anyone I know. However this is not the time to interrupt him for a chat: I think he's just holding the shutter button down and letting the camera snap away as fast as it will go to stand a chance of getting everyone.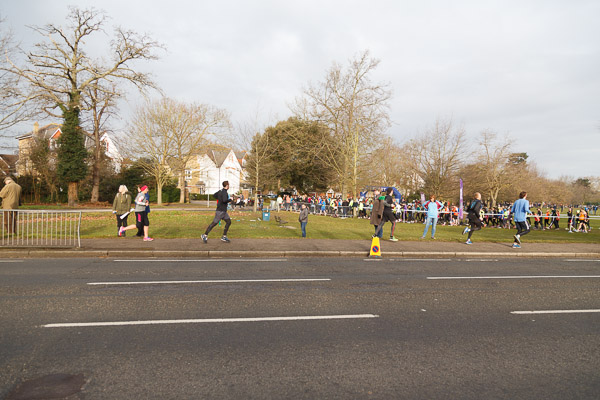 The start of the race is a loop of a little over two miles, and as some of the early starters come through after nearly twenty minutes, the final wave is just getting ready for the off!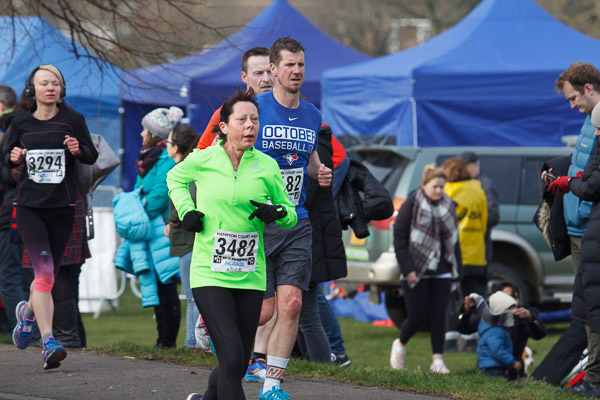 Amanda isn't quite in time to wave to the tail-enders, but not that far short.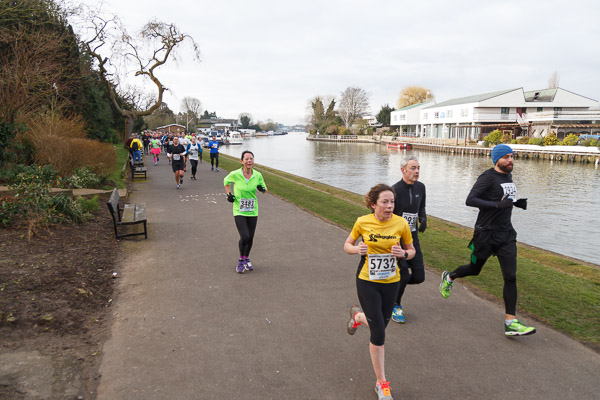 Along the Thames towards Kingston, with Raven's Ait in the background.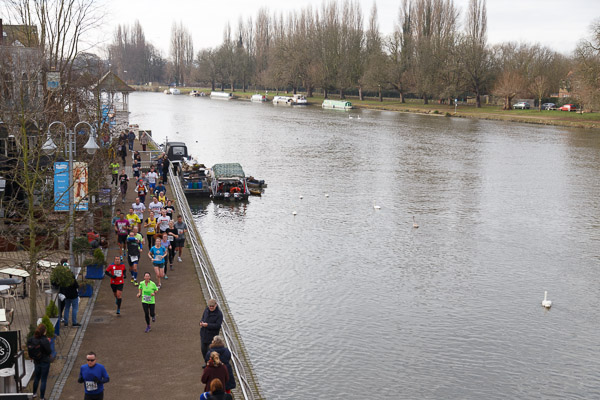 And as they're about to run under Kingston Bridge.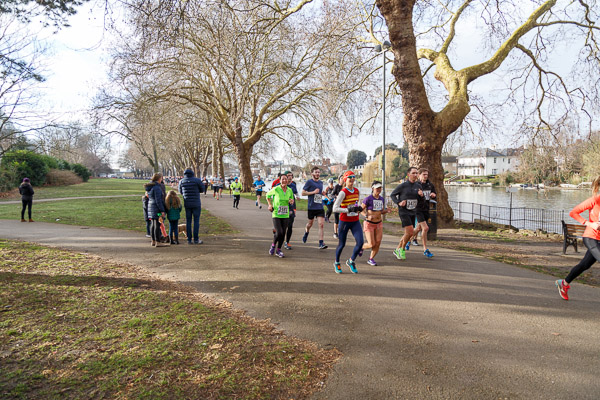 Canbury Gardens, and we have a bit of sunshine again.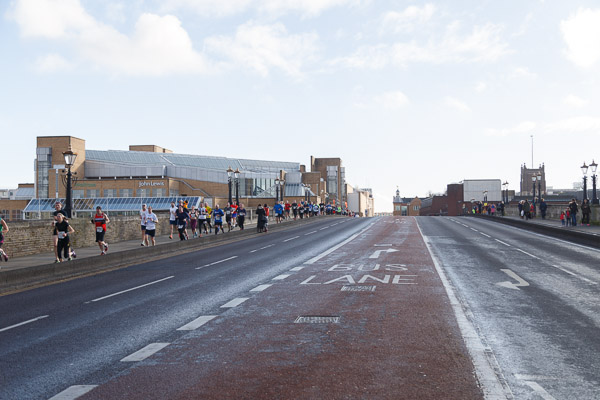 Every other race we know of that crosses Kingston Bridge does so on the other side, which is a bugger to photograph when the sun is shining. This would be perfect but for the fact that the sun is now behind a cloud. Sod's Law, eh?

I am curious (and unsurprisingly I later learn so is Amanda) about how they're going to get across the road, because although it's empty at this moment, there is quite a bit of traffic at intervals when the lights change further down. Turns out there's a secret passage we've never noticed in all the years we've been living in the area! Instead of turning left (from the runners' POV) at the pedestrian crossing, you can go right and round in a loop and underneath the road.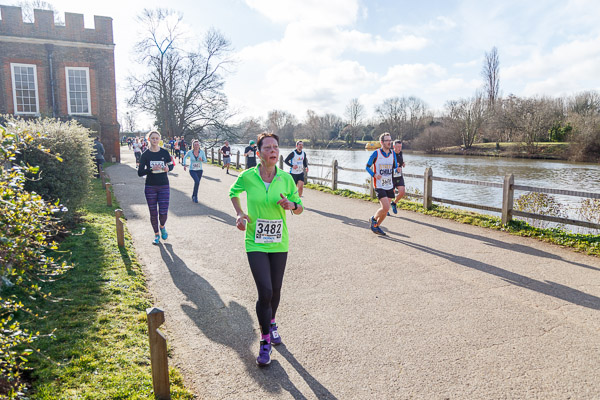 A couple of minutes before Amanda, two lads are running past and looking across to their right. "What's that?" asks one, "Do you think it's Hampton Court".  I assure them that yes indeed, it is Hampton Court Palace. I'm not sure where they're from, but this is clearly not just a local race for local people.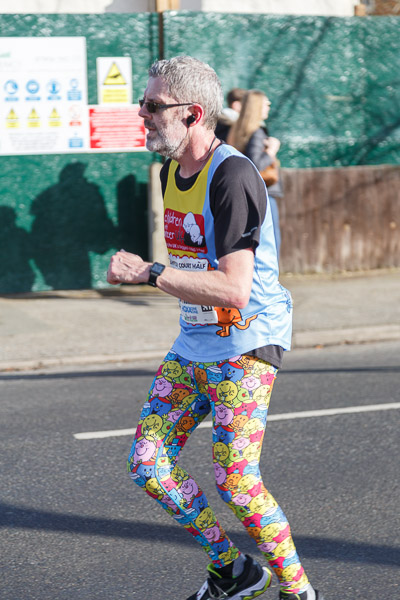 Merilyn, we saw this and thought of you!

Amanda apparently only saw him from behind, and was a bit disappointed by what was revealed in my picture. I thought she quite liked older men with beards, but I guess (fortunately for me) it's not that simple :-)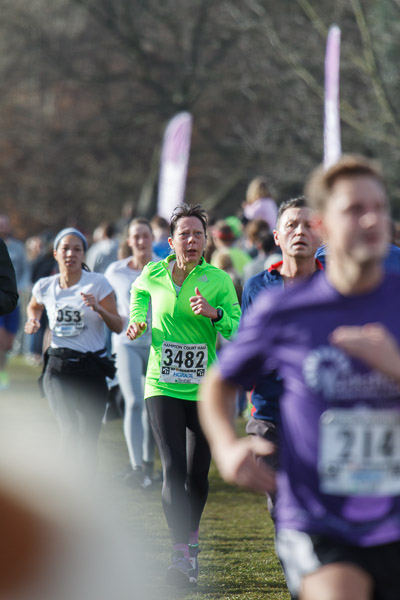 Intense look on the finishing straight!

Unlike some races ending at Giggs Hill Green [Giggs Hill? This is the unhilliest hill I can think of ever! According to my GPS it's about 10m above sea level; make of that what you will...] this race does actually have a simple finishing straight that doesn't require to you run past the finish and then round the field before finishing for real. Everyone hates that.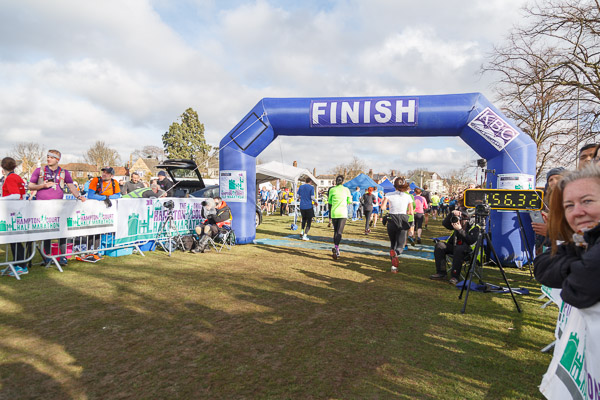 Across the line! Look closely and you see not one but two SSP people - Anthony on the left, can't tell who on the right. I passed Sally on Hampton Court Bridge, only realising she was there at the last moment, but again there was no way she would have had a moment to take her attention away from the race at that point. This is the biggest race Amanda's done since the Royal Parks Half - and frankly that's now far too big to be the same fun it once was - and right on our doorstep and we never realised!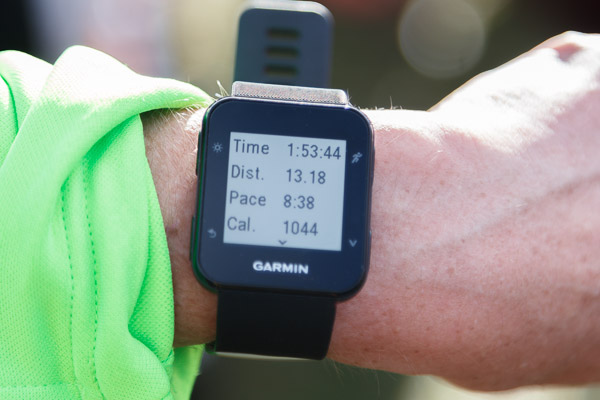 This Garmin may not be any use if you're lost in the desert, but it does provide lots of stats for you :-)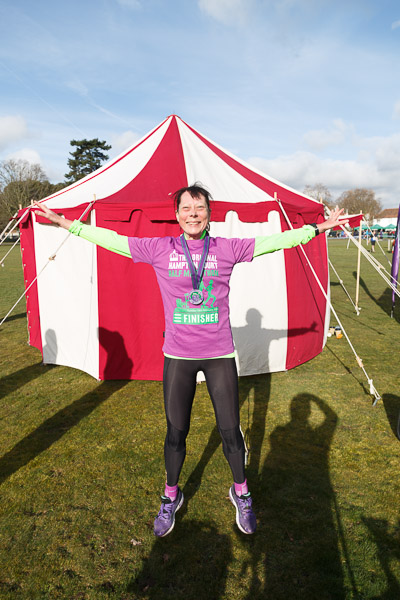 And so the traditional star jump. But that's not all today...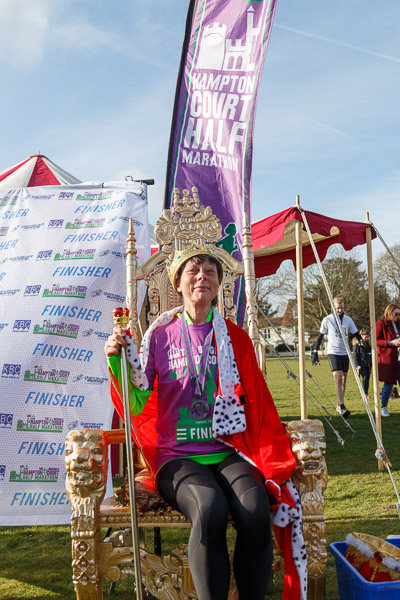 We have some royal props for dressing up and sitting on the throne :-)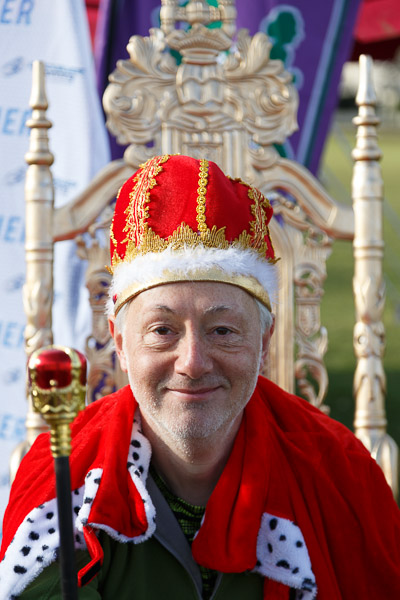 I think it suits me!

Love to all,

Steve.