A short report for a short race: the 2018 Woodman Five.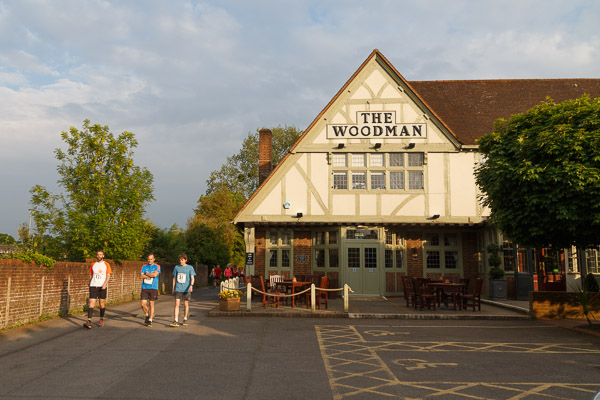 Runners emerge from the shadows! It's been a rather dull day, but we seem to have a touch of evening sunshine now.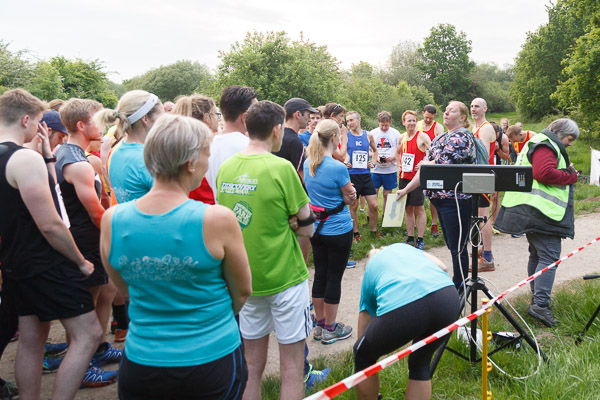 Nicky gives the pre-race briefing, although not everybody seems to be giving her their full attention. Oh well, it'll serve them right if they get lost.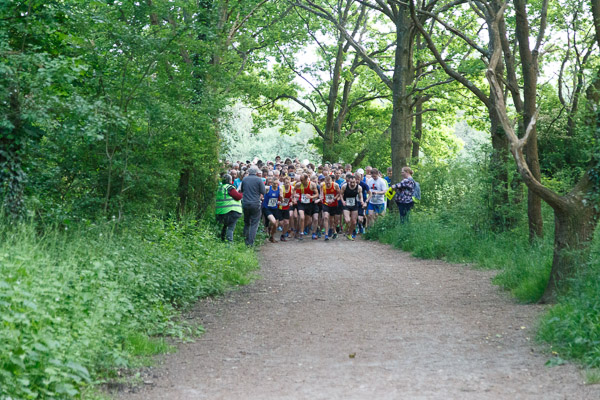 And here they come.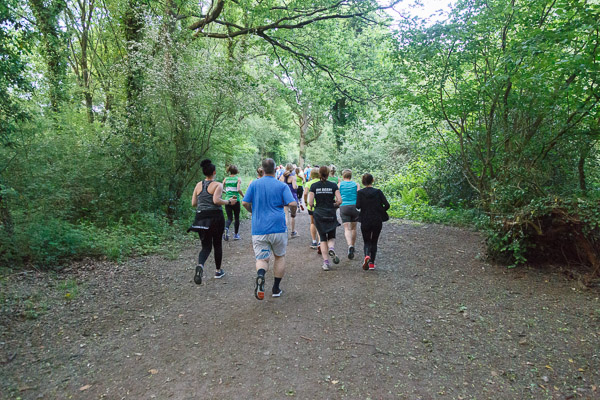 And there they go.

I will now nip across a few yards to where they'll come back after completing a loop.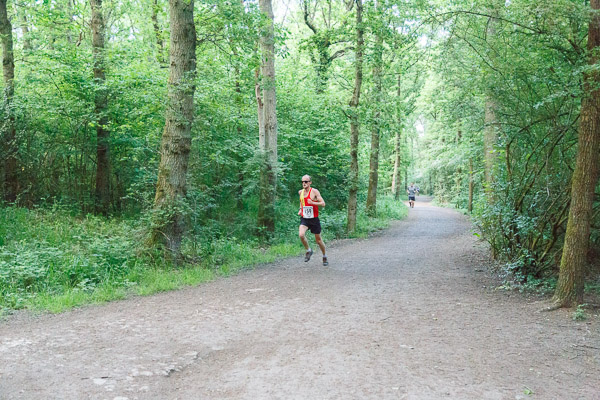 Hang on, that's not Steve Winder! Neither is the chap behind him! Mind, the latter is not in the race at all, just somebody out for a jog; Steve is really second.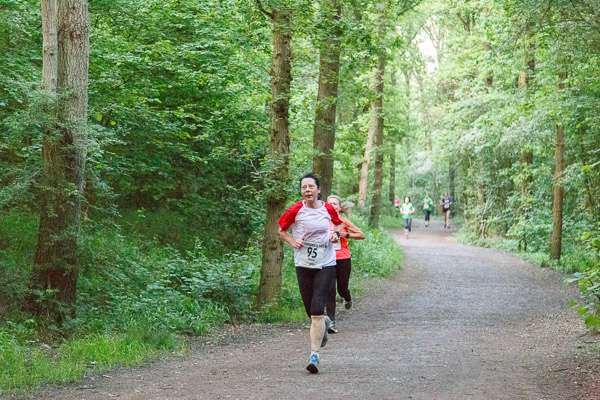 But that definitely is Amanda.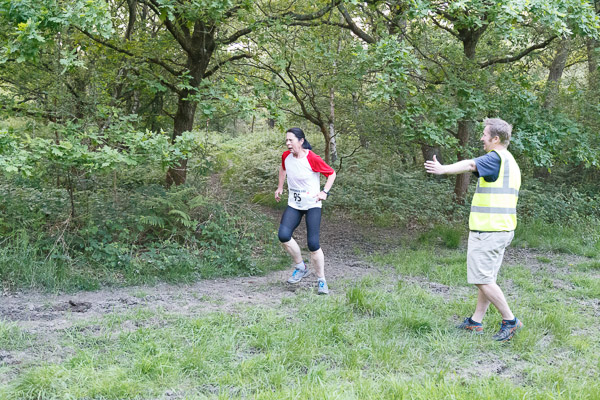 And this is too, although I was mightily confused thirty seconds previously when the marshal called out, "Well done Amanda" to somebody else entirely!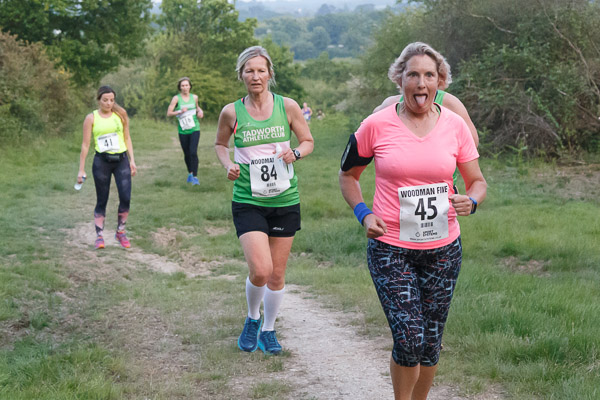 I hope this is not a critical comment on my photographic skills!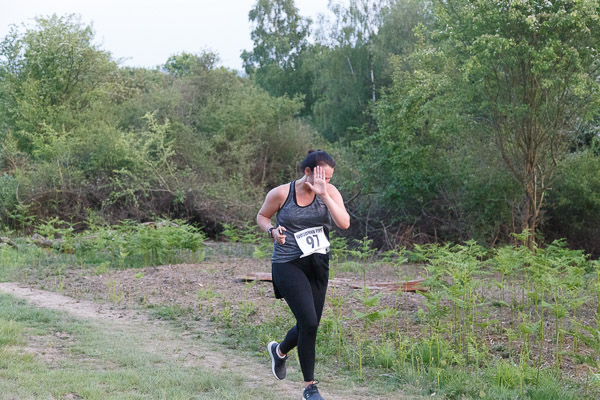 "But I ticked the no-publicity box!"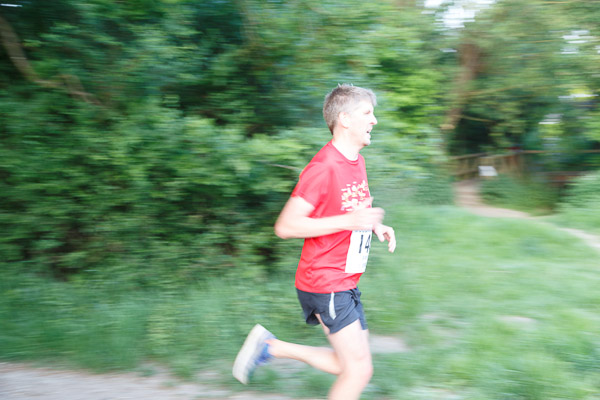 Ok, let's try some arty-farty panning to get that speed-effect background motion blur.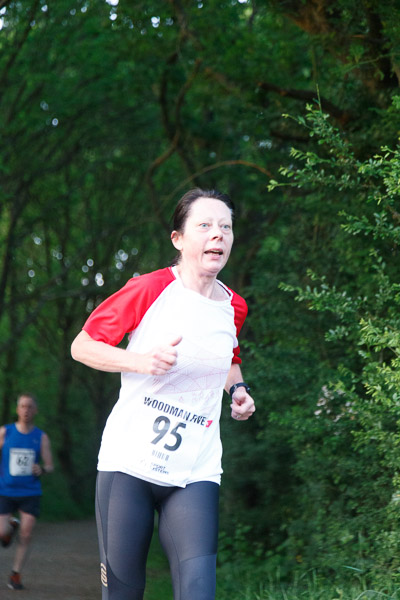 And here's our girl.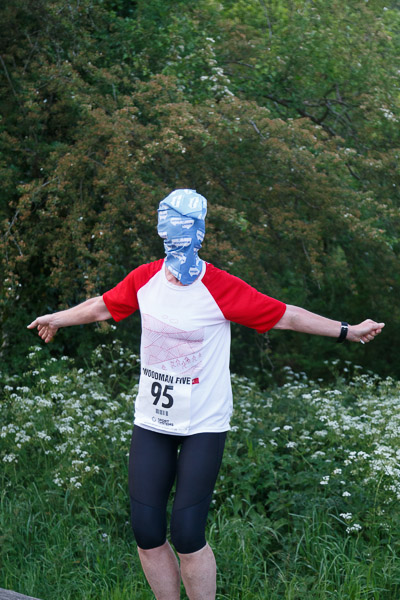 The bling for the Woodman Five is quite modest, a custom-printed buff, but I'm not sure she's quite got the hang of modelling it to its best advantage.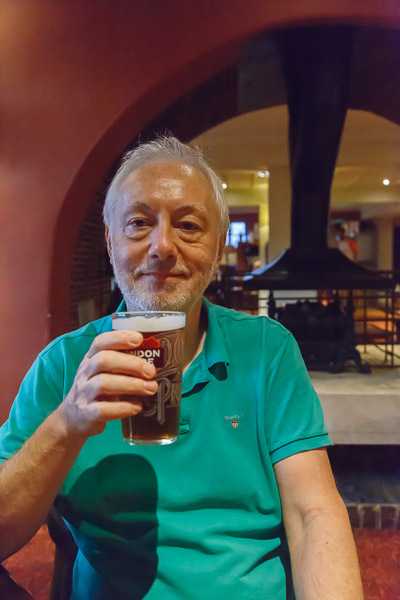 Amanda says I can only have a swift half, but that proves irreconcilable with the poetry in my soul. I mean, I could have ordered a half of Hofbräu if they'd had it, but it is literally alliteratively (and try saying that after you've had a few - or even before!) impossible for me not to order a pint of Pride. I am a slave to Calliope, Muse of Epic Poetry, what more can I say?

And while I'm in Classical Greek reference mode, we have a true Marathon coming up next. Dorchester will follow shortly.

Love to all,

Steve.