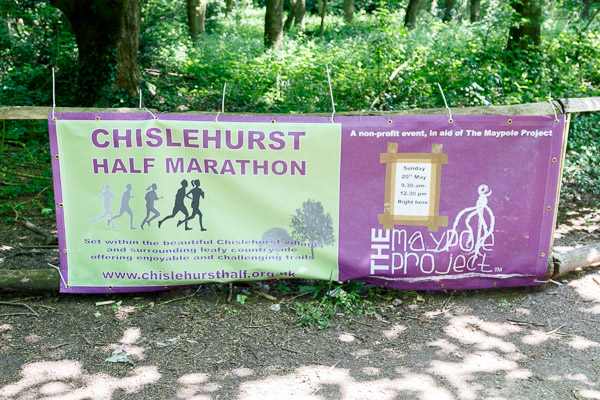 What's this? The Chislehurst Half Marathon? Well it's just round the corner from Amanda's mother, so like last year, we'll kill two birds with one stone and combine business with pleasure. (I tactfully refrain from offering any hint as to which is which.)

Don't look at the next picture.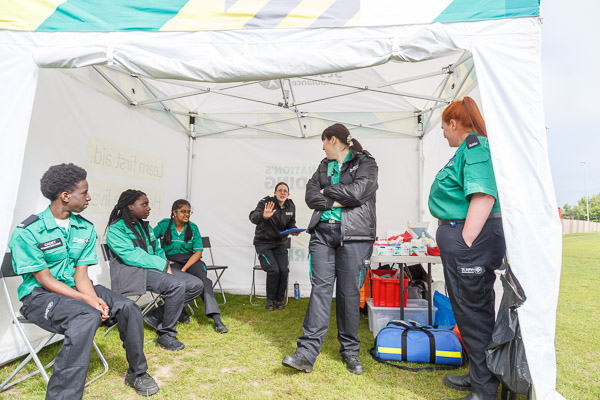 You didn't peek, did you.

Of course you didn't.

So I've been chatting to some of the St John Ambulance people for a minute, and then I go to take a picture. Oops. "Sorry, you can't take pictures of us!"

I avoid the obvious, "Yes I can, I just did", and merely ask, "Can't I?"

No, they have 'protocols' and there are young people there who have not been approved by the protocols as photographic subjects. The protocols must be obeyed! I say I'm not going to argue, but they don't actually have any right to stop anyone photographing them in public whatever they might have been told.

I'm not blaming her, she doesn't make the policy, but it does piss me off that kids are being taught to be frightened of shadows, because that's all they're doing. If they seriously think that they are going to save kids from any real dangers this way, I wonder what planet they're on.

Ho hum. Rant over. Let's go racing!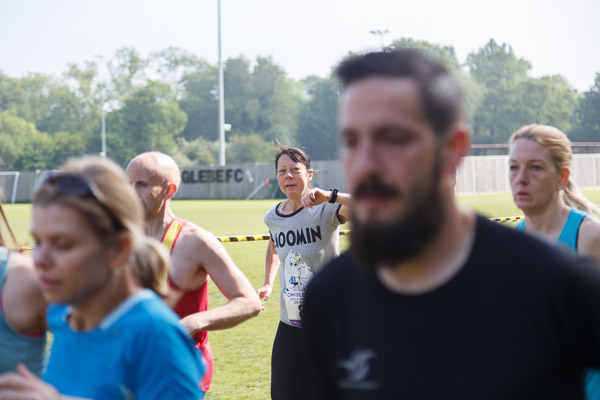 Just manage to catch her in the crowd at the start.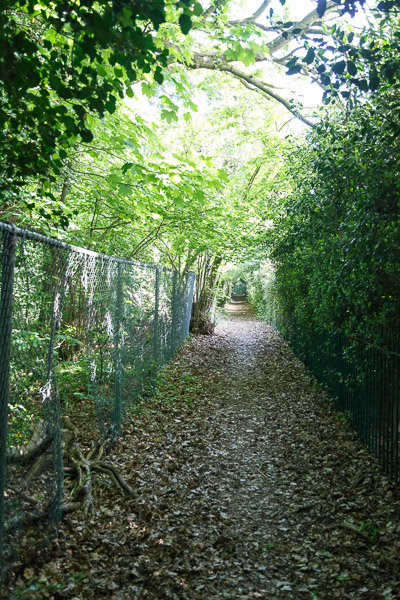 This time last year, my way was blocked by a fallen tree! Fortunately it's been removed since.

However, it turns out that the far end has its own obstacle in the form of a gate without enough clearance for the bike (I suppose technically it is a footpath), but I can go round the gate by squeezing through some trees and barbed wire. The SAS training would come in handy here if I'd ever had any.



And the reward for all this effort is to see my true love running alongside the beautiful A20.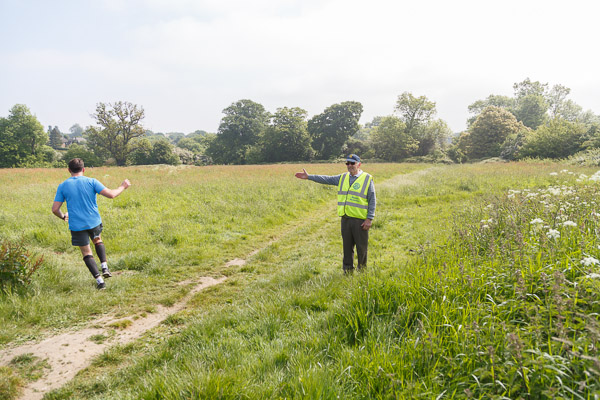 Ok, after the road we're back into Scadbury Park. When Amanda saw earlier that at least some of the marshals where wearing Rotary Club vests, she was a bit concerned, because in general they seem to be lovely people but hopeless marshals. This chap freely admitted he'd never done it before, but he had the basics right: point the way the runners should go, don't assume they know without being told!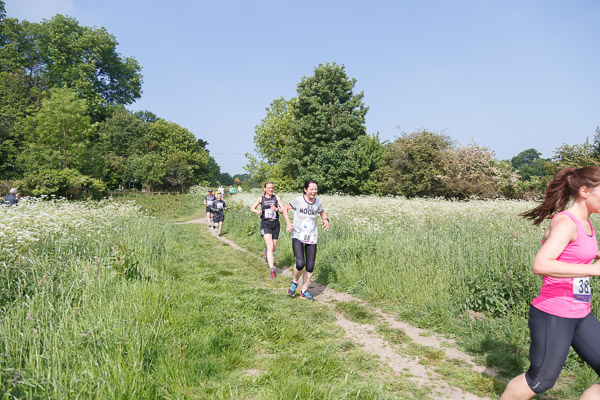 It's Natasha Swan right behind Amanda. She's normally ahead. We've seen her at countless races over the years now, though never actually done much more than nod to each other, but I later learn that while they were running together, the two of them have shared a bit of a girly chat at last.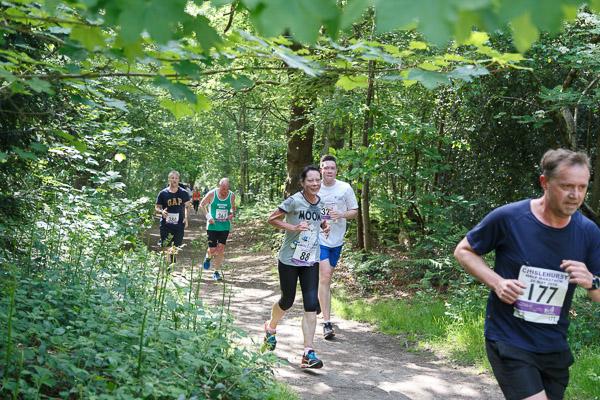 Next time I see Amanda, the normal order has been restored.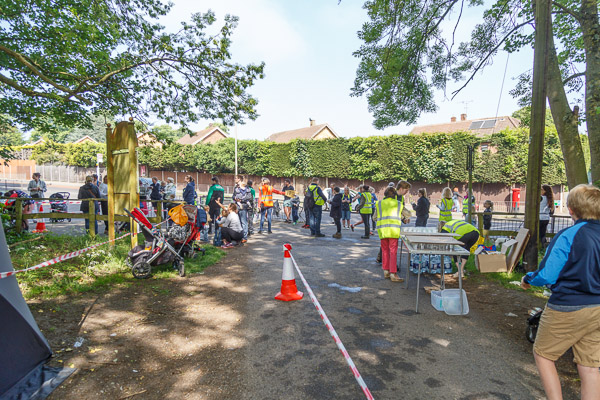 The water station is located at a point where the runners loop through several times. Only much later do I remember that they were trialling this new "Ooho" water stuff: water in an edible/biodegradable alginate capsule. Amanda wasn't going to risk it as her stomach is quite sensitive when she's running, so I was going to be bold and brave, but I completely forgot.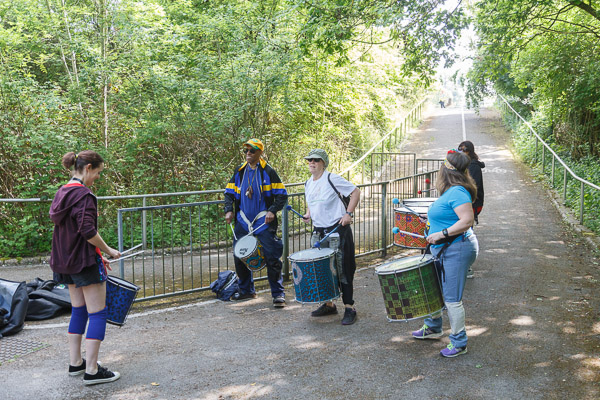 They have drummers here but no runners. Earlier they had runners but no drummers. I believe that at some stage both are to be found in the same place at the same time, but I don't personally witness this.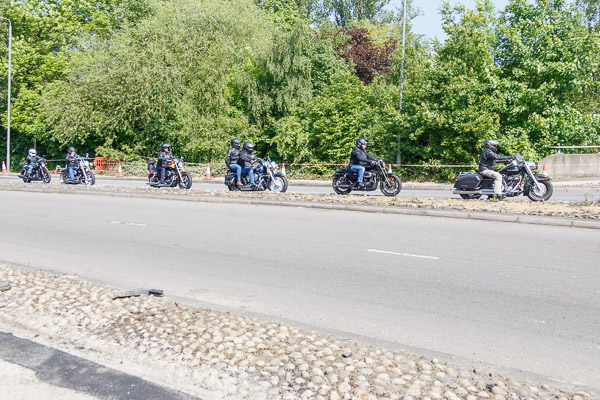 Looks like there's a motorbike club coming to town. There are loads of them, not just the ones here.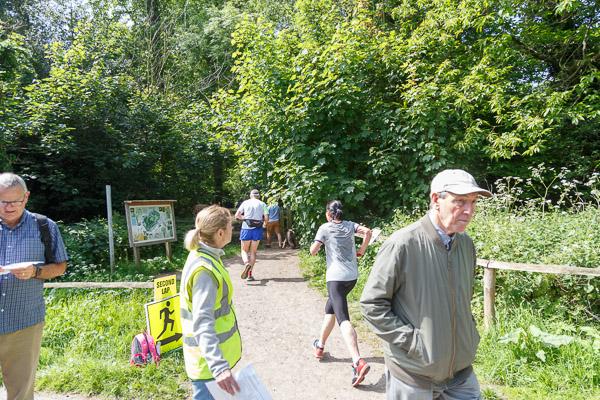 Back into the park for another loop. The route is pretty complex, so I have created a colour-coded version of the map dividing the course up into four roughly 5k segments. They're not 'laps' as such, but it helps to clarify the multiple paths they take though the park.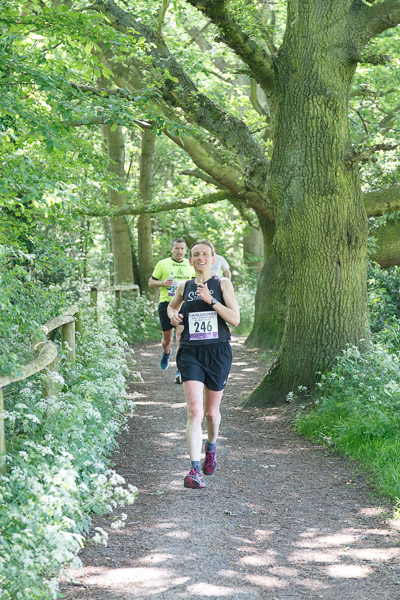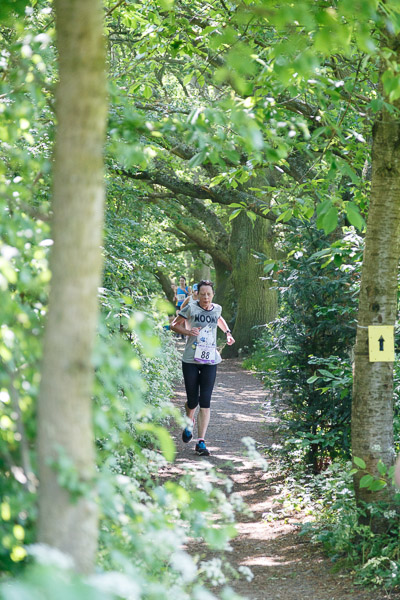 Natasha and Amanda are a minute or two apart now.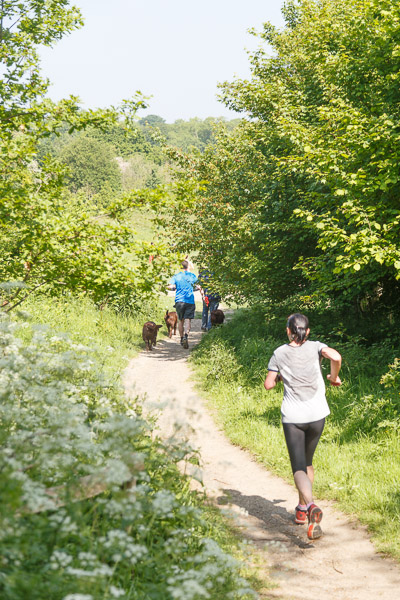 The dogs are with a local walker, not the runner in blue! As the dog-walker came by a moment ago, he told the marshal that there was some confusion a bit further back, and he'd seen runners not sure which way to go. Since the wrong way would dump them in the moat of an old ruined manor house, any who did make a mistake would probably figure it out quickly enough, but it really should have been marshalled or signed there.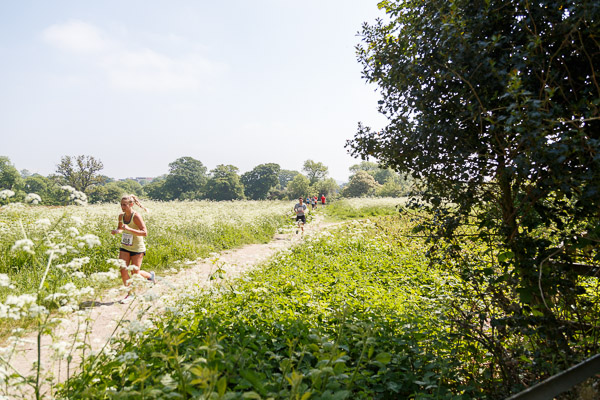 About to leave the park for the last time. The race will do another mile on road, but I'll go straight to the finish line now. The A222 is even less exciting than the A20!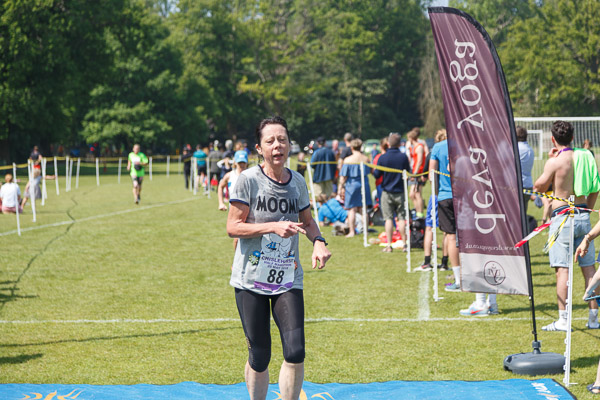 Across the line, and a nice improvement on last year's time.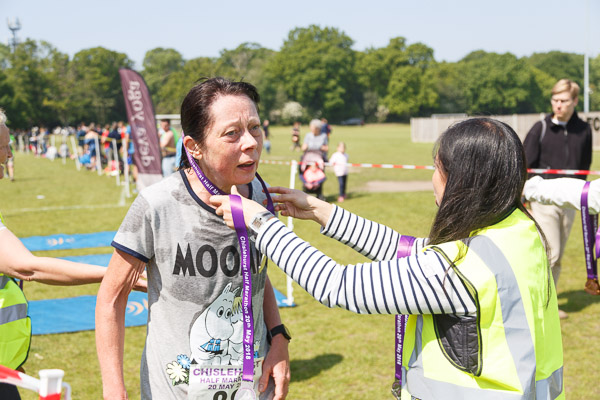 And it means she's a top-20 female finisher and therefore gets a Silver medal instead of the ordinary one she was about to take.

The only slight tarnish is that her mother and sister aren't waiting for her as they were supposed to be. We don't quite know how or why, but it seems her mother got the idea that the time had been shifted to an hour later, told her sister, and nobody ever bothered to check back with us. Harrumph.

We get it all sorted in the end, though, and it's back to the park one last time for a picnic in the sun.

Next up, the Woodman Five, just three days hence on a Wednesday evening.

Love to all,

Steve.