We've missed the Ashtead 10k the last couple of years. In 2018 we were in France (for the Marathon du Médoc), and in 2017 we were flying back from Bolivia on race day. This year, though, we've had a slightly less exotic break in North Wales, where amongst other things we climbed Snowdon for a glorious non-view of thick white cloud in all directions. Lower down it was sunny! There is obviously some special microclimate at the summit: perhaps caused by the sweating and panting of all the people who've walked up it?

So this weekend we're back, and well up for a nice little pootle on our bicycles over to Ashtead Common.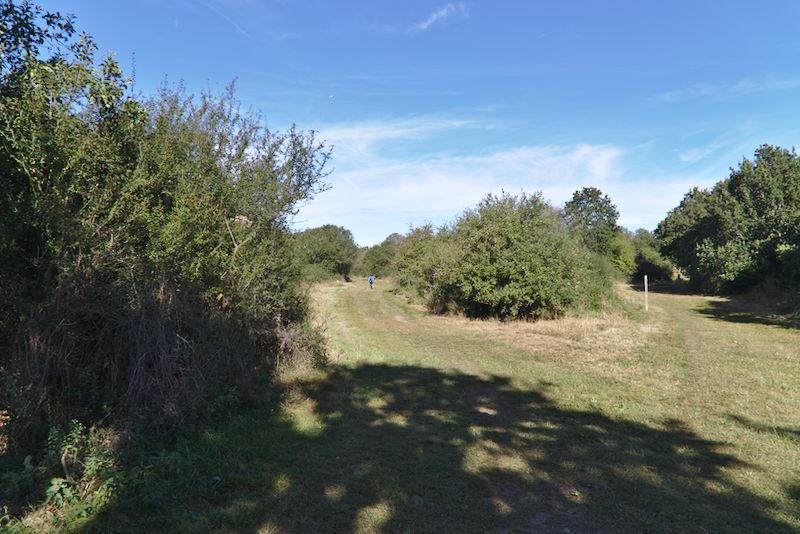 It will come as little surprise to most that I have come down the steep rutted slope a lot faster than Amanda. To be fair, of course, it's not (just!) that I'm more of a mad fool than her, I do have a bike that's much more designed for this sort of thing. The flip side is that I don't stand a chance of keeping up with her on the road, so I've had to buy a cheap road bike to help her with her triathlon training. But she'll be well ahead in the arms race again soon, because I'm going to build her a custom tri bike! I have a carbon frame bought from AliExpress that should have been delivered already, only Parcelforce seem to think that if we've specified a delivery day when somebody will definitely be at home, they ought to try a couple of other days at random instead. Ho hum.

So back to the race: to registration at the Scout Hut.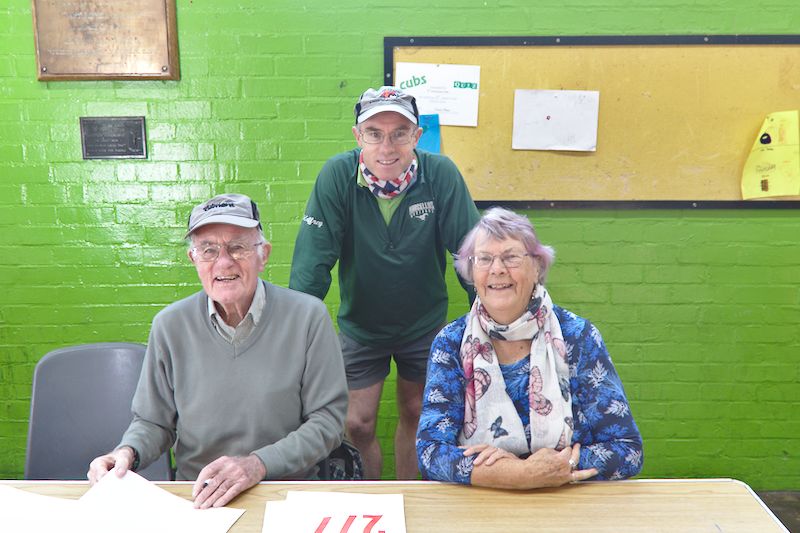 Dr Rob's roped his Mum and Dad in!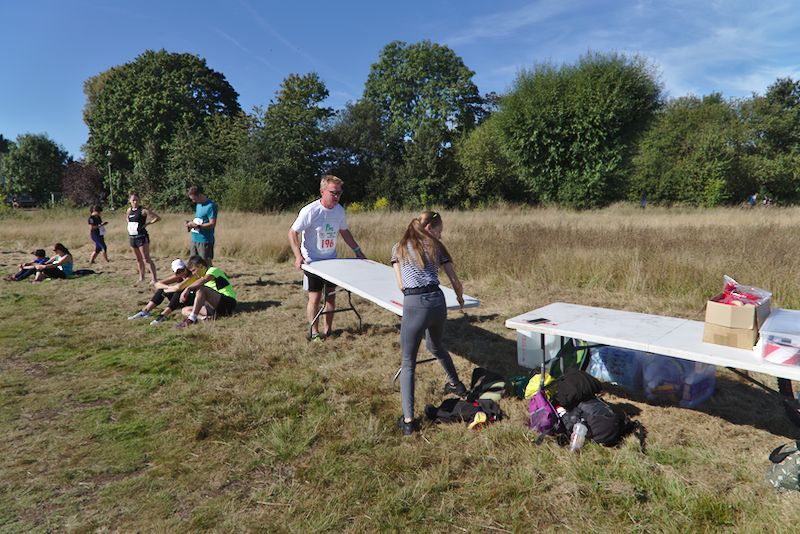 There's a special prize for getting to the start early: you get to help build it!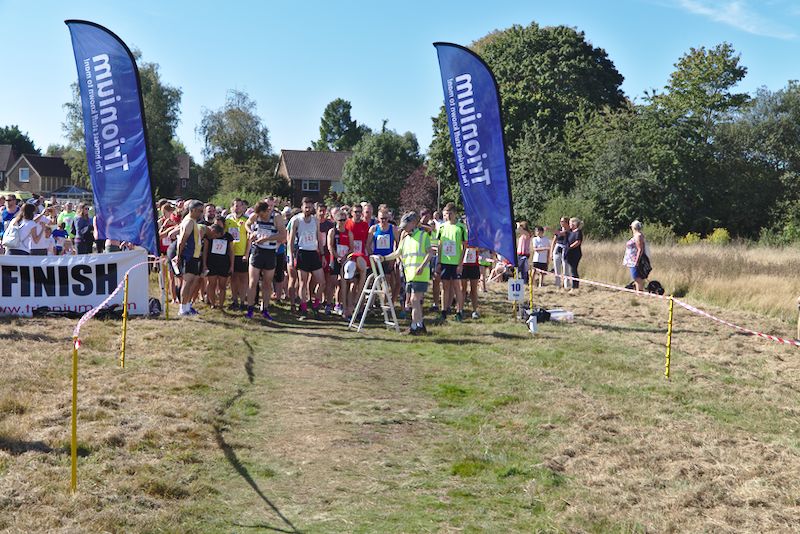 Very shortly now, Rob will ascend the Race Director's Stepladder of Power. And then afterwards he'll descend again, a humble mortal once more. He's not wearing his Union Jack shorts, which will come as a disappointment to some women and a demonstration of God's mercy to others, but I would not presume to suggest who might be in which category.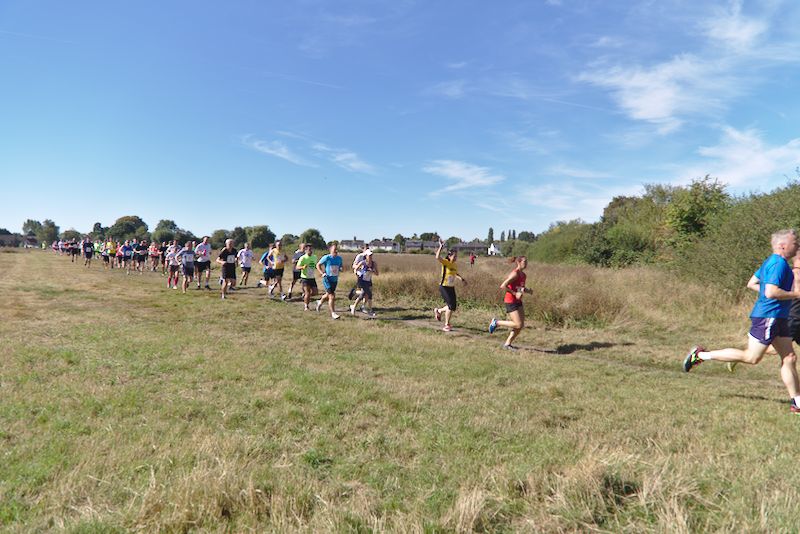 And off they go, in what is probably the sunniest Ashtead 10k we've seen. In 2012 it was utterly dismal - so much so that I had to resort to the underwater camera that is supposed to be for things like snorkelling in tropical reefs!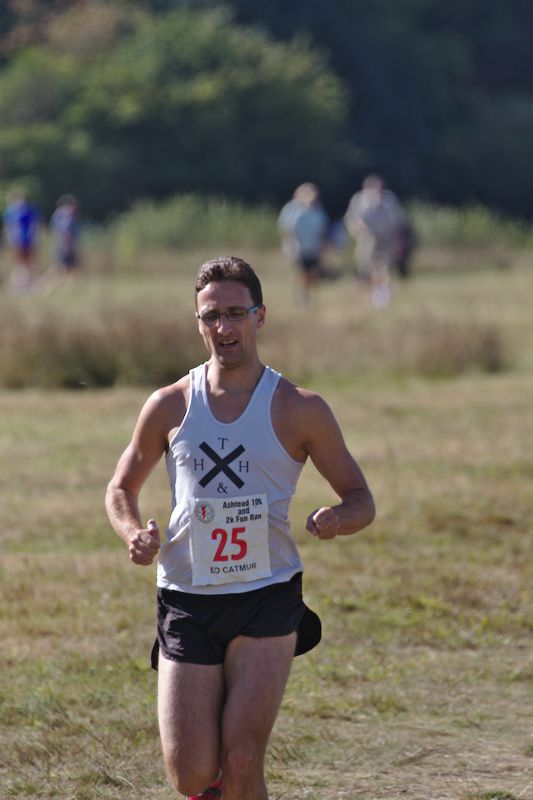 What's this? Ed Catmur has obviously failed to set his alarm clock properly and has missed the start! He'll have some catching up to do now.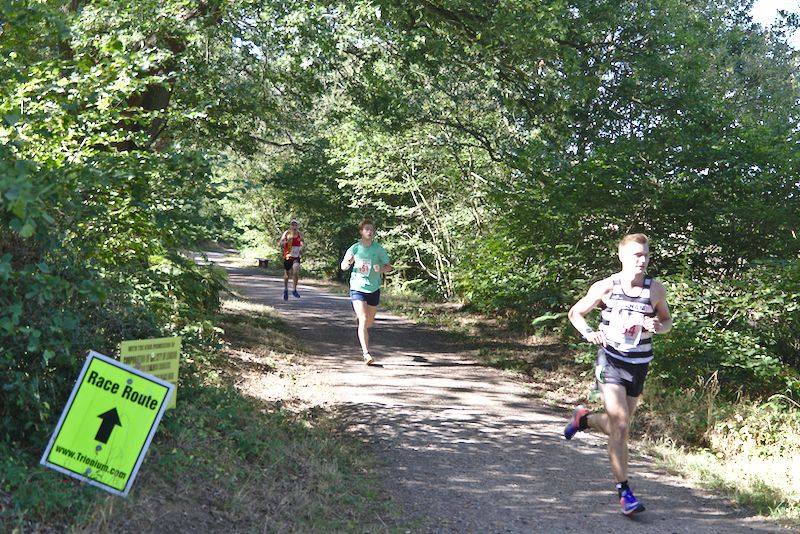 After all these years, Steve Winder's finally getting some competition. He's only third here, but it's still very close.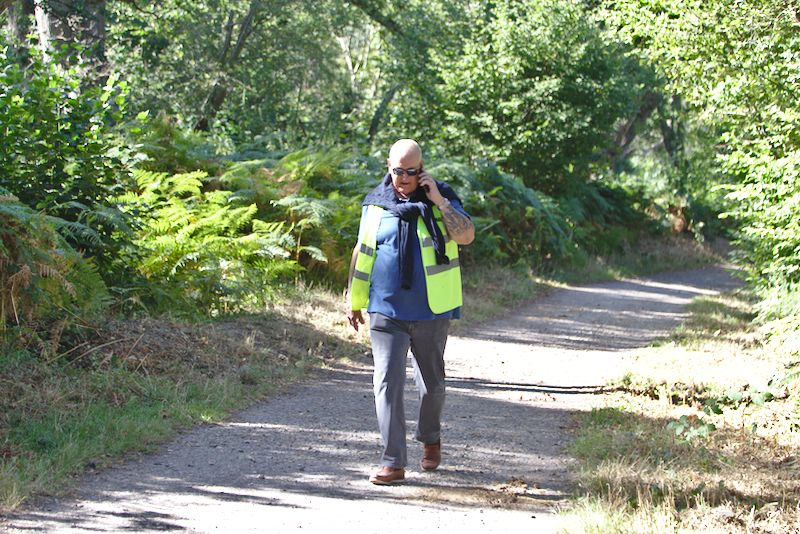 Good job the route is easy to follow: the front runners are gone before the marshal for this point arrives!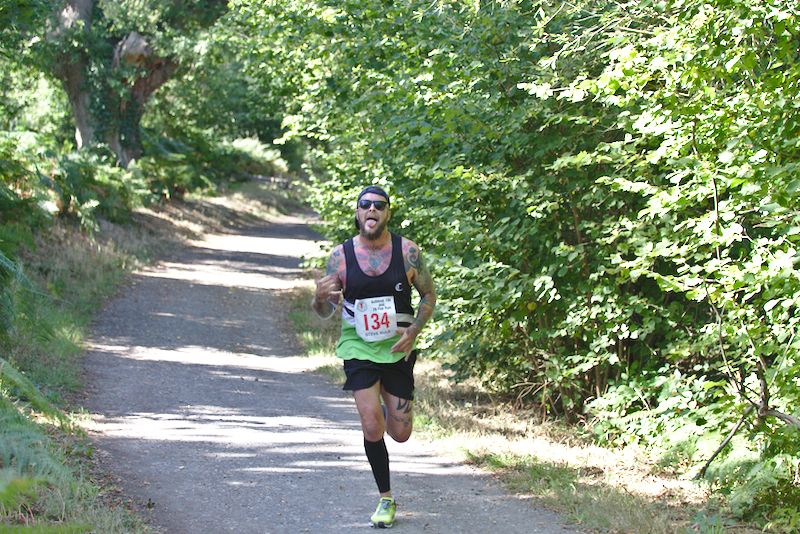 Why is a strange man sticking his tongue out at me?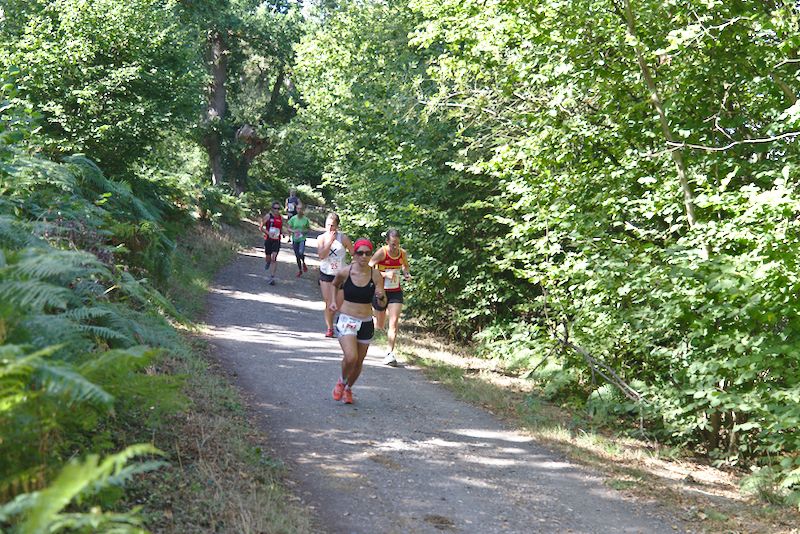 Ah, Ed's making up some ground. If he were to have a quick sex change, he'd be third lady at this point!



And here's Amanda, getting properly into this Straggler's membership thing now. Next thing you know, she'll be going to a club night! To support her in that endeavour, I have selflessly offered to accompany her and take on the role of drinking beer and talking rubbish to strangers after she's done the running bit. Division of labour, that's the thing: play to each other's strengths.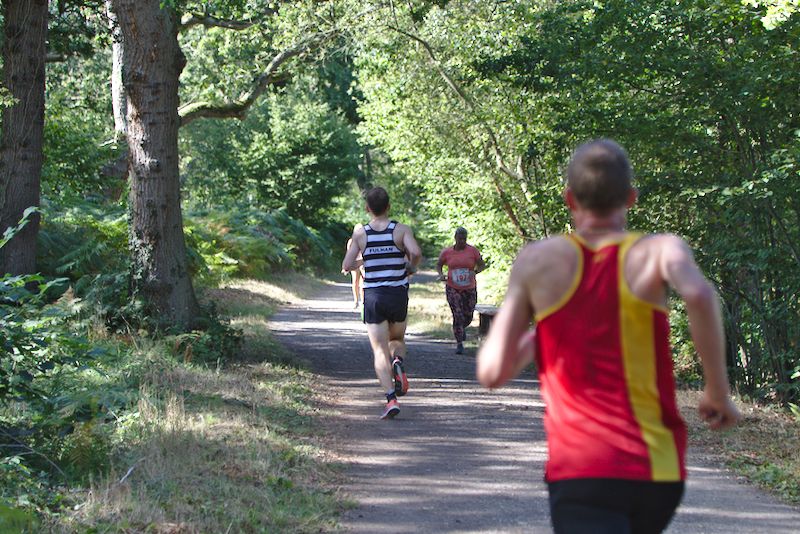 Blink and you'll miss them! The leaders are coming back the other way now. Steve's in second place now, but he's not going to let the win go without a fight.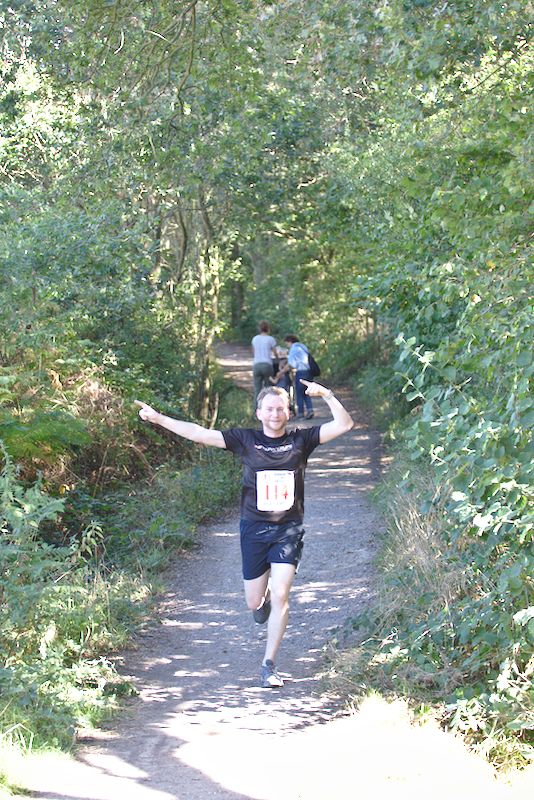 At least he's not sticking his tongue out at me.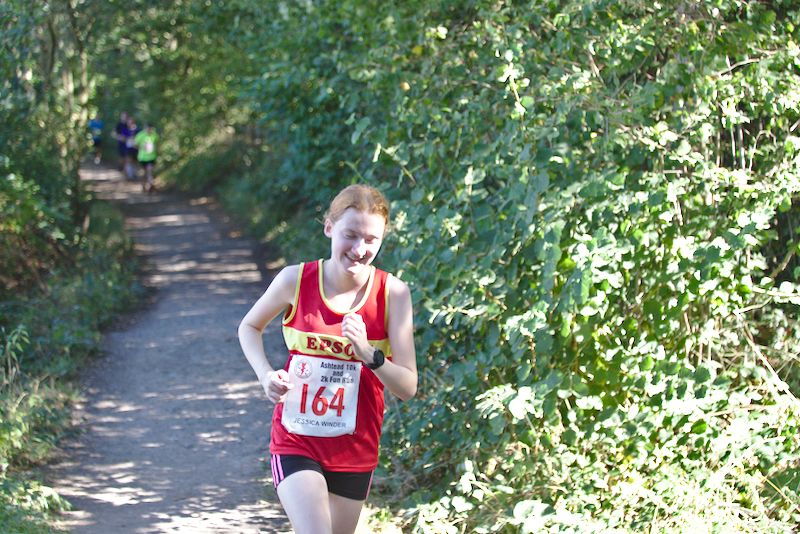 And this is Jessica Winder: not as fast as her old man yet, but she's only sixteen, so watch out Dad, it's probably just a matter of time now!

(And obviously a well-brought-up young lady, definitely not sticking her tongue out at me!)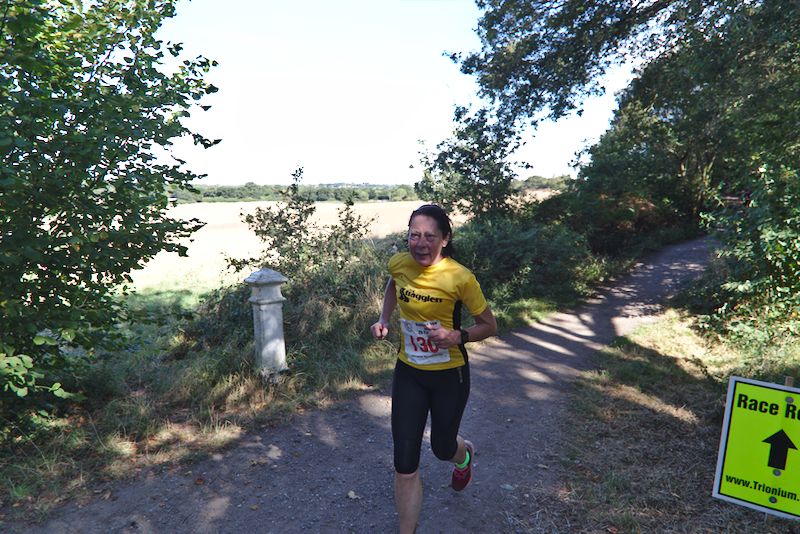 Amanda's back on her return half too now. Everybody has passed by this point on the outward leg, so time for me to head for the finish.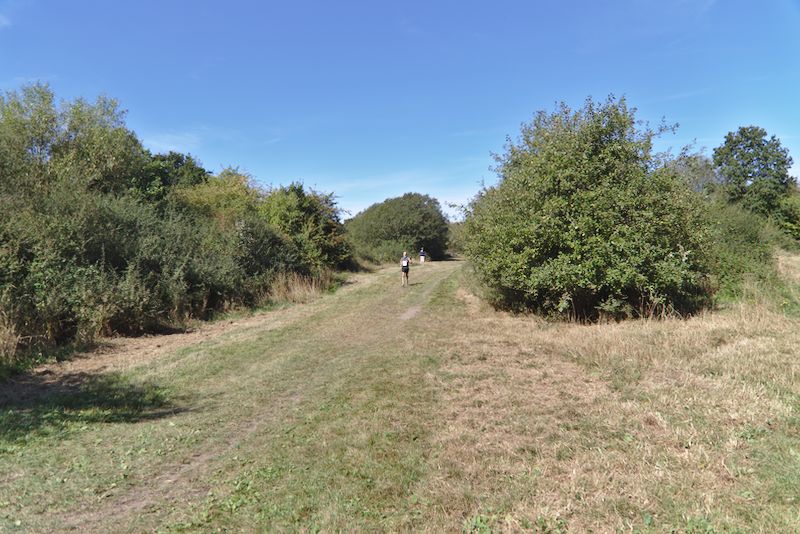 The final descent, where we saw Amanda on her bike in the opening picture. Not quite the end of the race, but once you're past the bottom here, it's round the corner and a fast flat finish.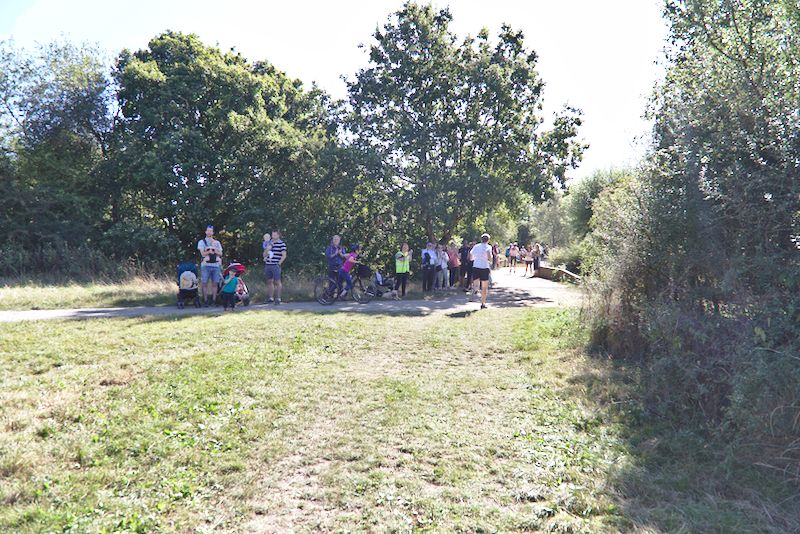 There's a small group of spectators cheering everyone on here too.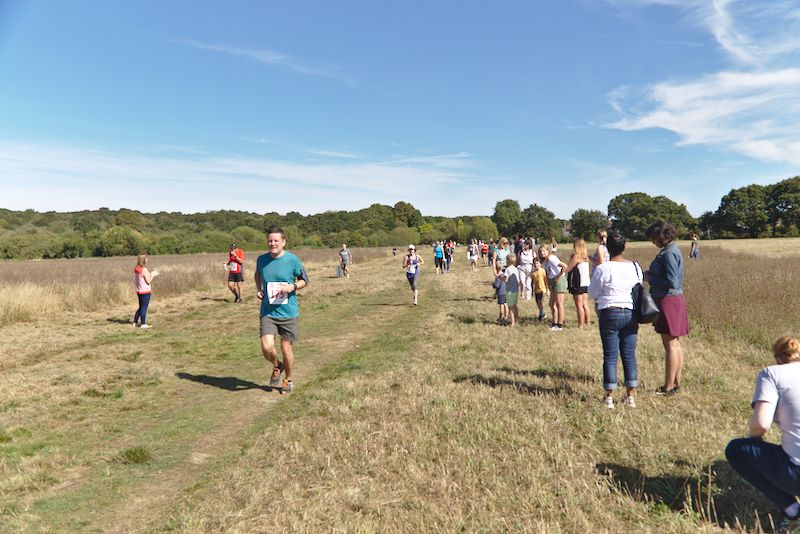 Hmm, looks like the finishing straight is a mile long in the wide-angle view...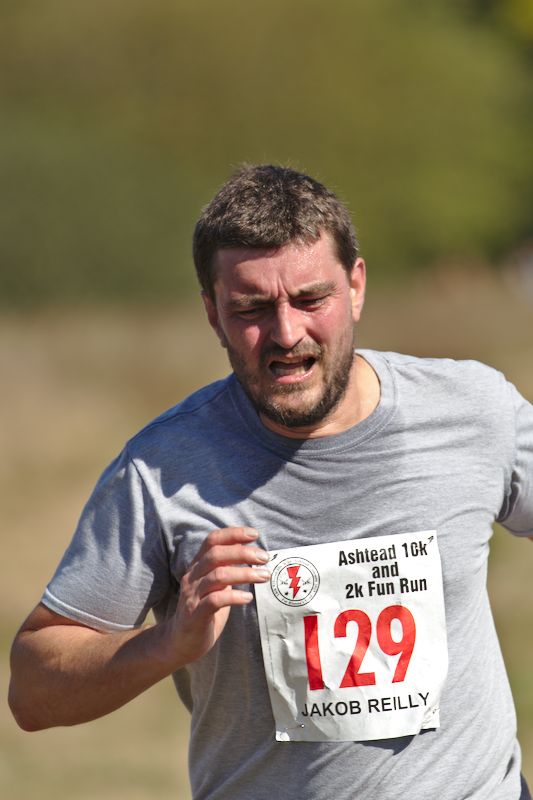 Is that what they call pushing through the pain barrier?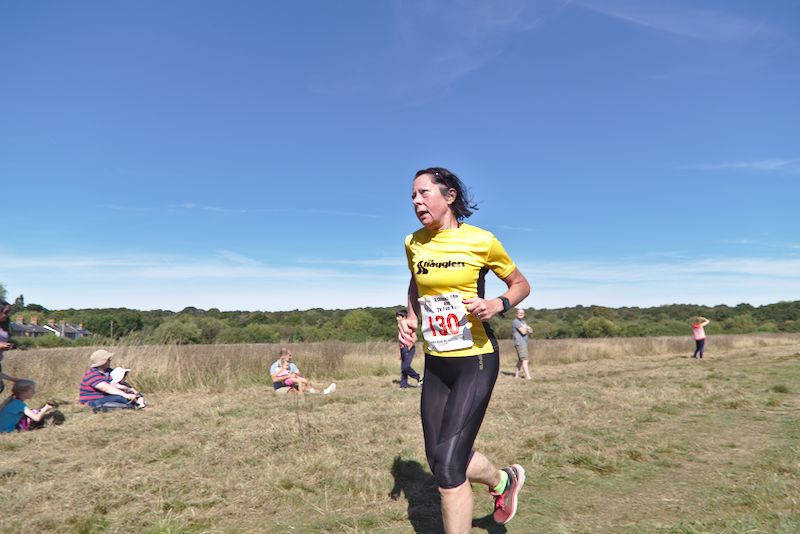 Amanda doesn't look so stressed.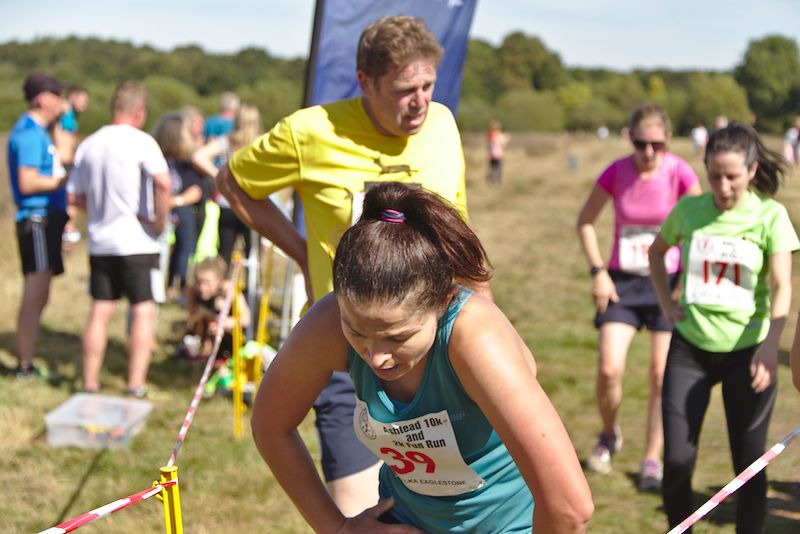 But plenty more do.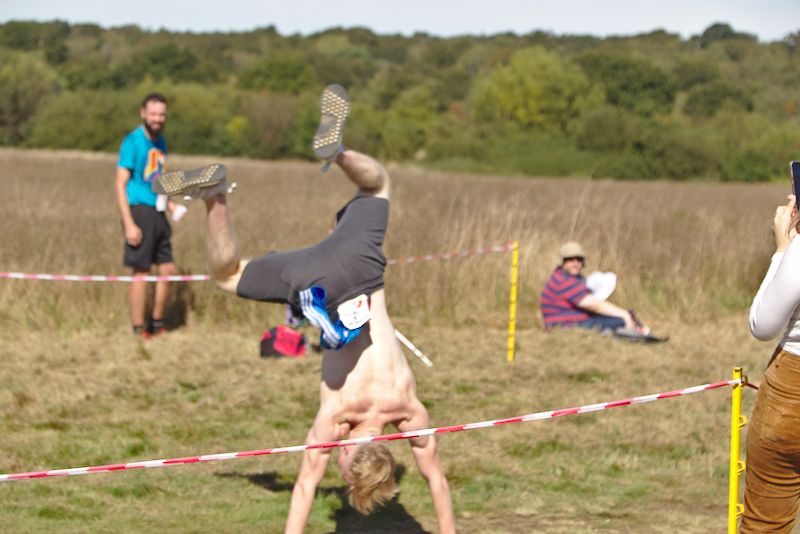 Then again, some are dramatically exuberant! I don't think anybody was expecting that, and it's only sheer dumb luck I was pointing the camera in roughly the right direction when it happened.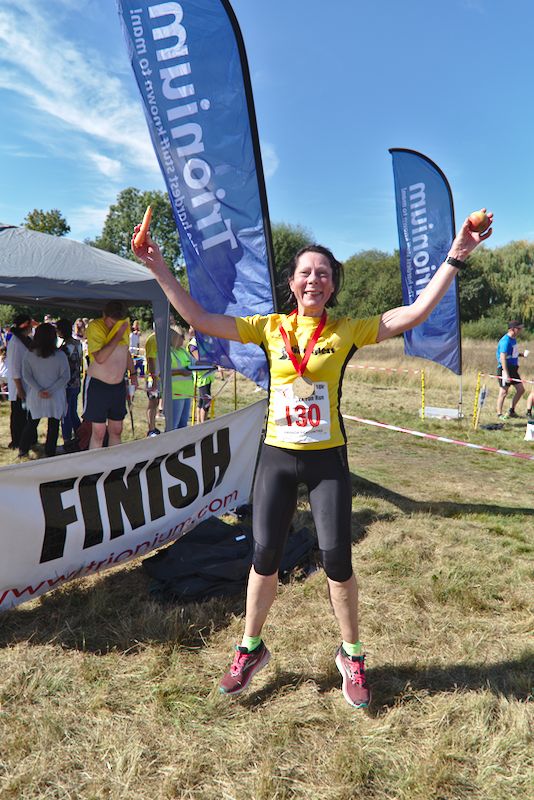 And now my glamorous assistant will model the wooden eco-medal and the Official Trionium Carrot, this year augmented yet further by an apple.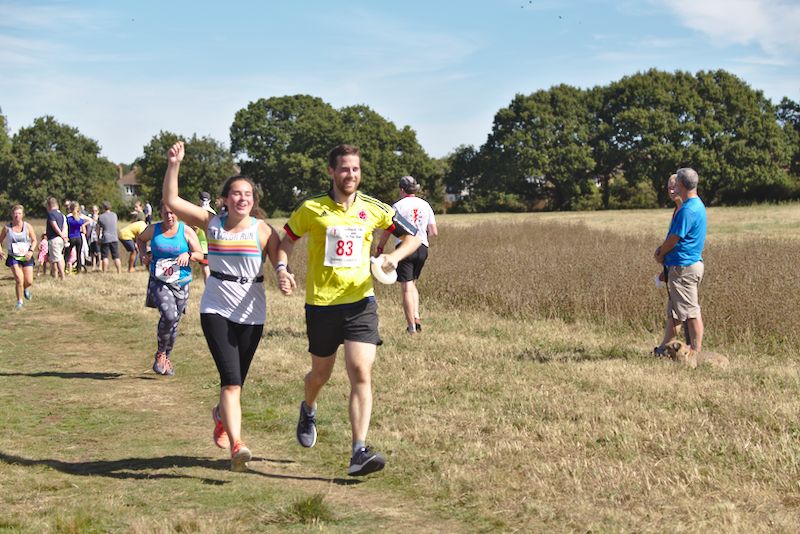 Still plenty coming in.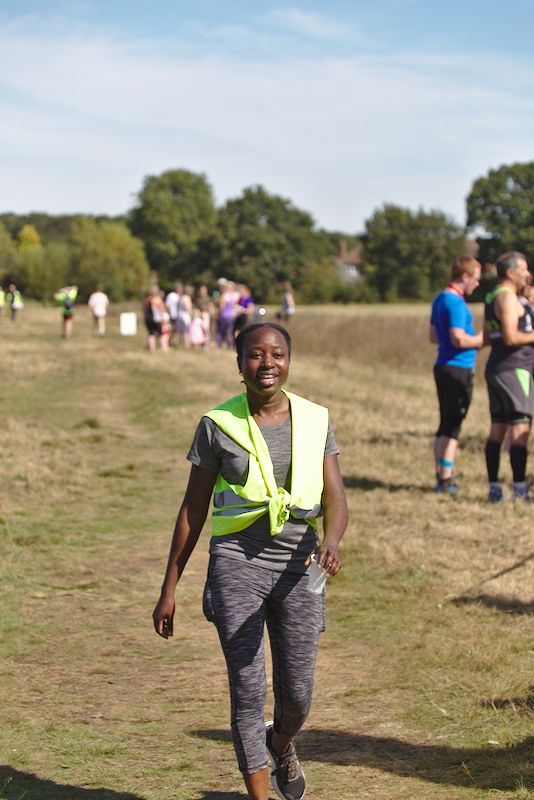 But finally, here's our sweeper and the race is officially over.

Steve Winder didn't quite make it in the end, but it was close and it's only fair that somebody else gets to win sometimes.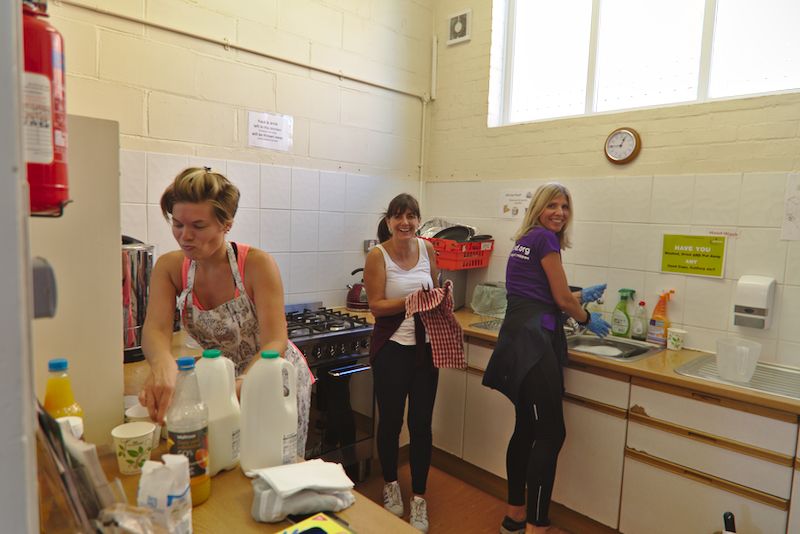 Back at the Scout Hut, some of the unsung heroes behind the scenes.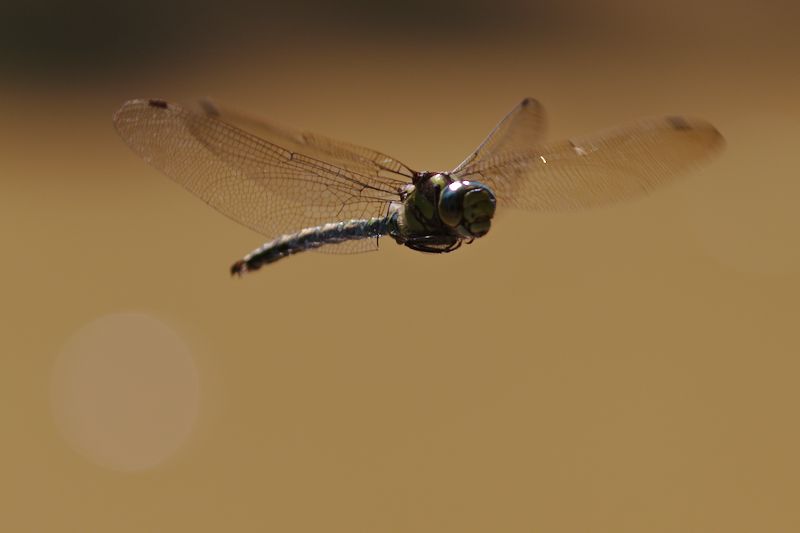 And finally, there are no cows on the common, so no cow pictures this time. I could sneakily slip in a Welsh cow, but that would be cheating so I won't. Nevertheless, fear not! In keeping with the eco theme, here's a dragonfly (pictured against a very brown pond) on the common where we stop for lunch on our return home. Would the little blighter stand still to have his photo taken? No he wouldn't! But I got him anyway!

Love to all,

Steve.