You don't understand the title?

"Do It Yourself Leith Hill Half", obviously. Now don't you feel a bit silly not to have realised?

Over the years, Amanda has done a few DIY virtual races when for whatever reason she was not able to participate in one of her favourites. The Trionium Leith Hill Half certainly comes into the category of favourite races, and although it scraped through just before the Covid-19 lockdown, she missed it through injury.

But her name is still on the finishers' T-shirt, so it would be moral turpitude of the highest order not to actually run it. [Aside: is there any sort of turpitude other than moral?!]

So that's our plan.

But first, we need to do a virtual parkrun, because Amanda is concerned I may be using a global pandemic as a feeble excuse to get out of doing my healthy exercise. Huh!

One of the reasons we've never felt any particular desire to move house in the quarter-century we've now lived in Esher, is that while the bright lights and big city are right on our doorstep, the countryside is too, and we have loads of common land within minutes of walking out of our door. One little patch is just round the corner and across the road, and 5k is a bit less than three loops of it. We've done real parkruns in less space!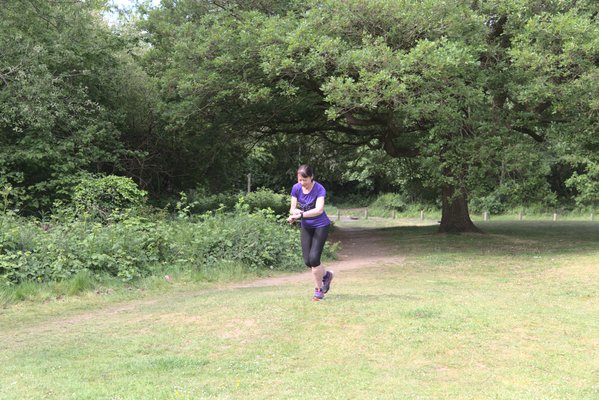 Amanda sets off. As it's just the two of us, and I wouldn't stand a chance of keeping up with her normally, we've decided that we'll actually do it twice: first time Amanda runs and I take my bike, then vice versa. That way we can stay together and make it a bit more fun for the two of us.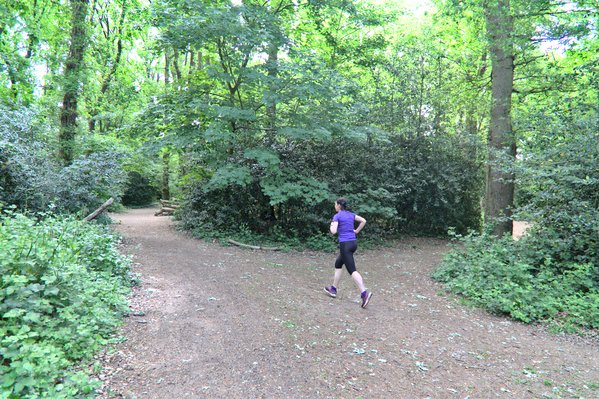 Not far to the right is a busy main road. (Well, it's not actually busy in lockdown, but normally yes.) You can't tell by looking though; as I said, there's a lot of trees'n'stuff round these parts.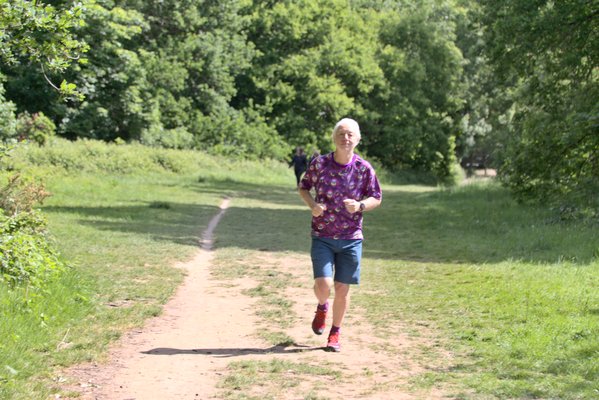 Now it's my turn. I preferred being on the bike!

Amanda has what's called a 'gravel' bike these days, which is to say it's not a mountain bike but it's designed to handle more than just smooth roads. But not really as rough as this gets in parts, though. While I was loving the ride and doing the run more out of a sense of duty, Amanda is pretty much the exact opposite.



But once again I have lived to tell the tale :-)

Ok, B-movie over, let's get on to the main feature!

Well, we'll have a brief diversion first...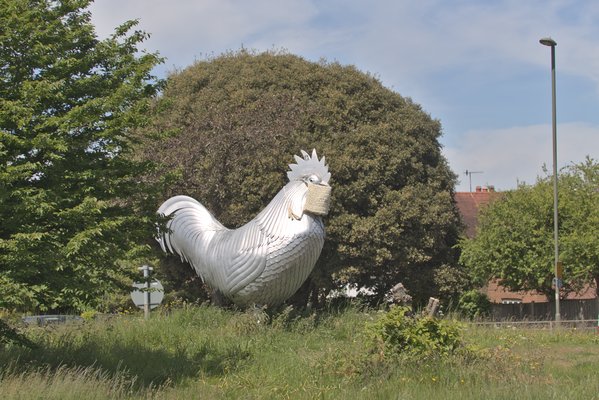 The Dorking Chicken isn't taking any unnecessary risks!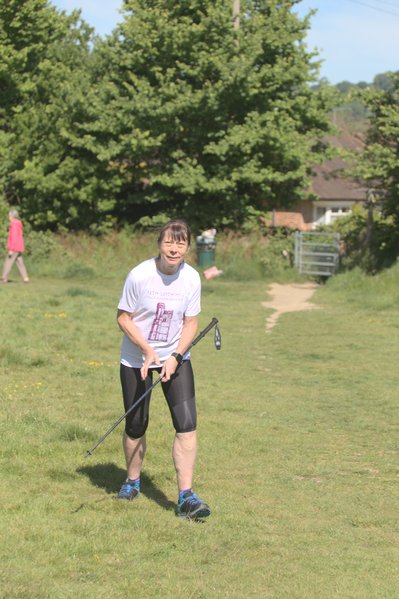 Right. The Virtual Leith Hill Half begins!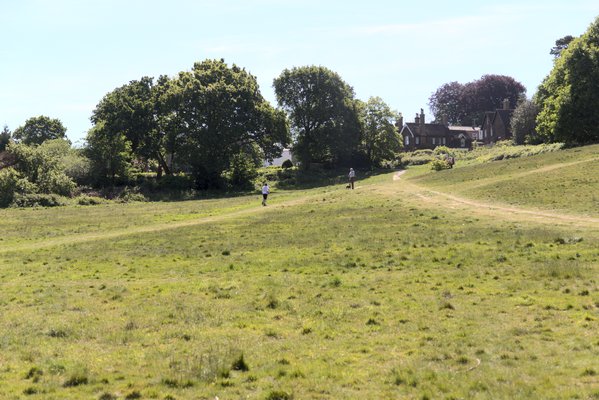 Off she goes, up the Nower (which sounds ruder than I meant it to).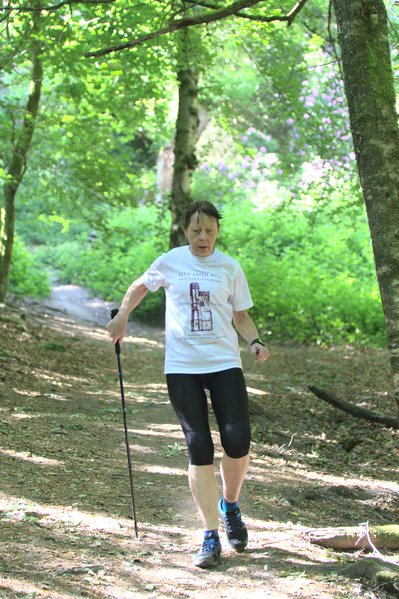 And down the other side.

Now in years past, at this point I'd run back to the car and drive round to Coldharbour and catch the runners as they emerged from the end of Wolvern's Lane. Today, though, I'm going to stay with Amanda for the entire route, which I've never experienced for myself before.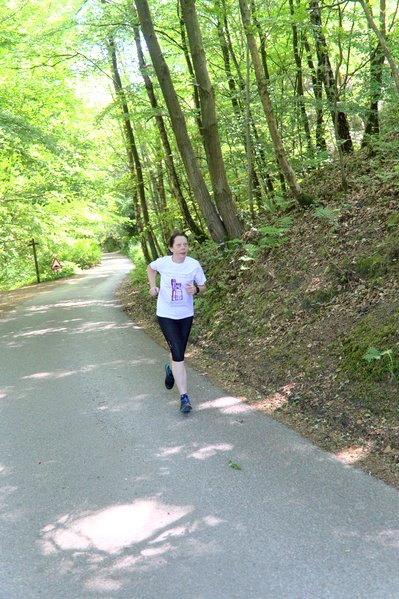 It's probably meant to give newbies a completely false impression, this section of flat tarmac road just after the first hill.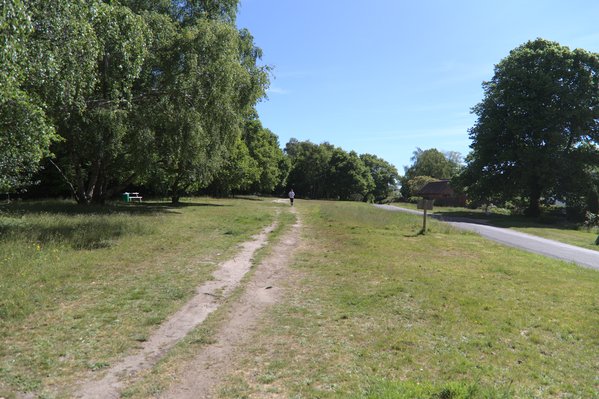 Now look carefully. Do you see on the bare earth track a small black dot in the foreground? It's a tree root sticking out of the ground a bit, and as you can see, it's clearly surrounded by masses of space, so naturally on the way back, Amanda will trip over it.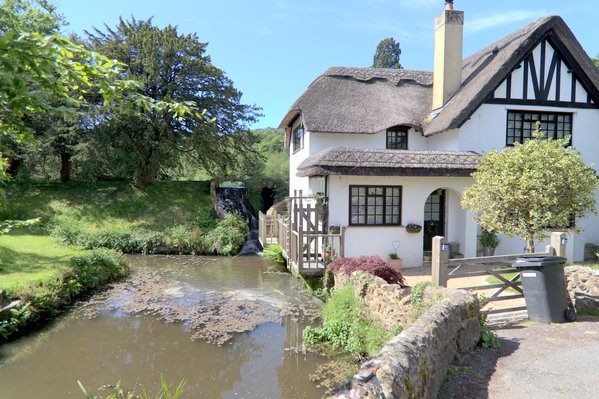 Pretty!

I'm now in totally unknown territory for me, but this will not be the last time now I've seen it.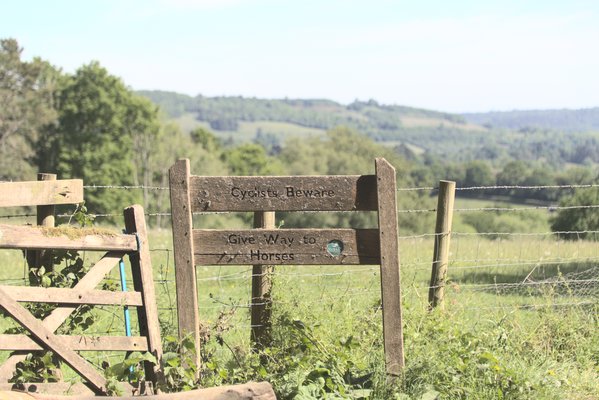 There are no horses for me to give way to.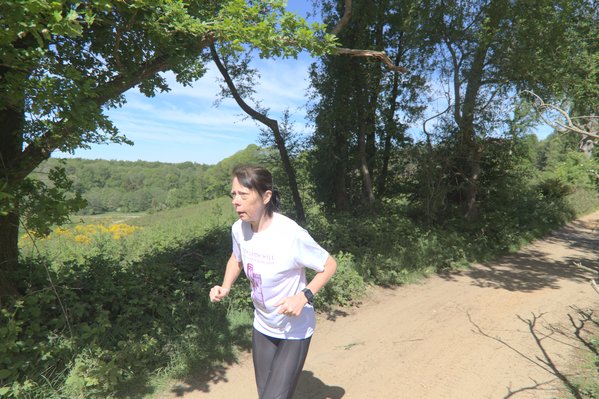 There are some fine views to be had here, but I rather suspect that the runners don't see a lot because they're concentrating on the path right ahead. The track is probably more fun on a mountain bike when you can just bounce over some of the rougher stuff than it is when you need to make sure you don't trip over and go flying. Amanda has form for the latter :-(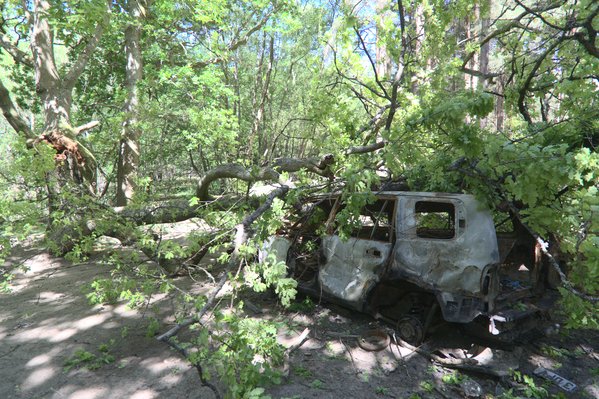 Now there is an unexpected obstacle! It's not clear whether the tree fell over before the car crashed into it or vice versa, but it's obviously been there long enough that a bypass has been made by walkers and bikers before us. That alternative route isn't suitable for 4x4 vehicles, so it's a bit surprising that the blockage is still there. Most 4x4 owners I know would simply have gone "Huh!", got their chainsaw out of the back and then winched the chopped-up trunk segments out of the way before continuing.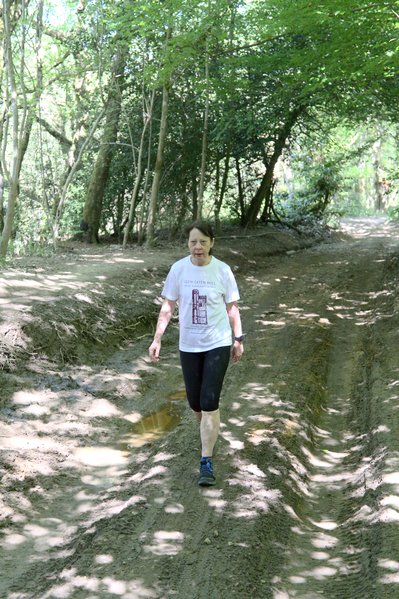 "It's Wolvern's Lane, Jim, but not as we know it".

This probably explains why no 4x4s have been this way of late, because it's just not a challenge at present. Here is the deepest, muddiest puddle along the entire route! I'm not sure quite what it was like for the real event, but I think it was pretty much pissing down at least some of that day, so 'wet' is probably an understatement.

I have also realised the answer to another conundrum. As some of you will know, I possess a reasonably fast car and am wont to drive it reasonably fast, and I've always wondered how the front runners can get to the end of Wolvern's Lane at virtually the same time as me.

Having now done the actual course myself, under far better than normal conditions, I realise that the answer is simple: no human can run the distance in the time that I can drive it. I presume they simply sell their souls to the Devil and he magically teleports them.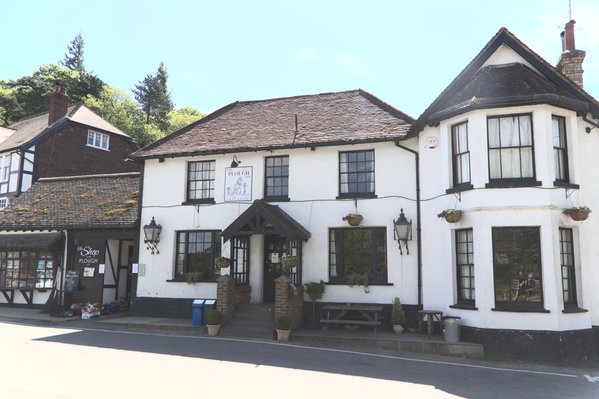 Amanda says at least I won't get tempted to stop for a drink at The Plough. Nonsense! Of course I'll be tempted to stop for a drink at The Plough, I just won't be able to give in to the temptation :-(((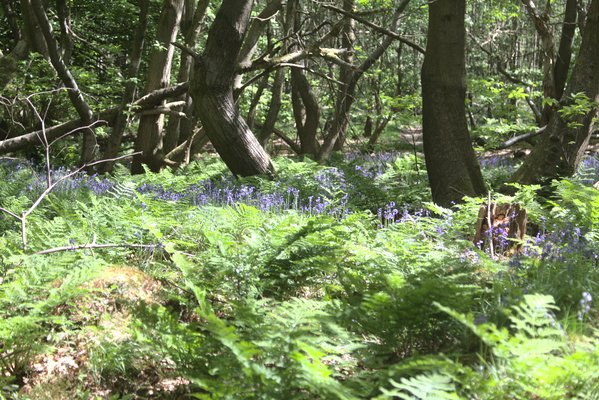 The bluebell season seems to have been very extended this year, as different local microclimates have peaked at different times.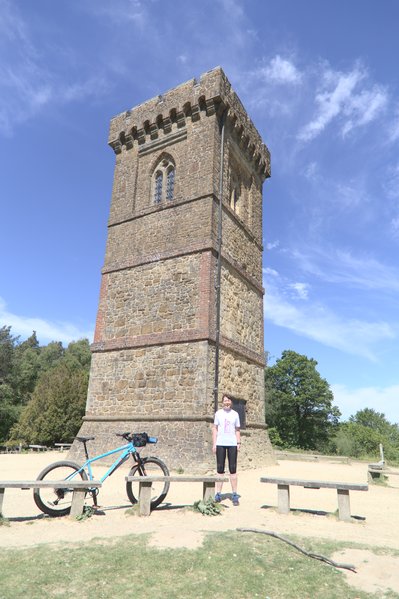 The tower!

How different it looks from a typical LHH.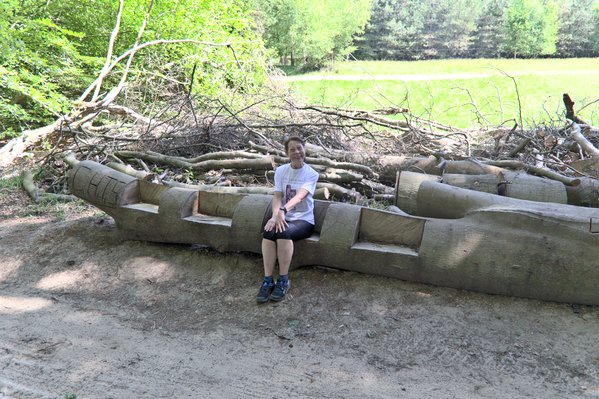 Oh look, a tree-trunk bench with built-in social distancing :-)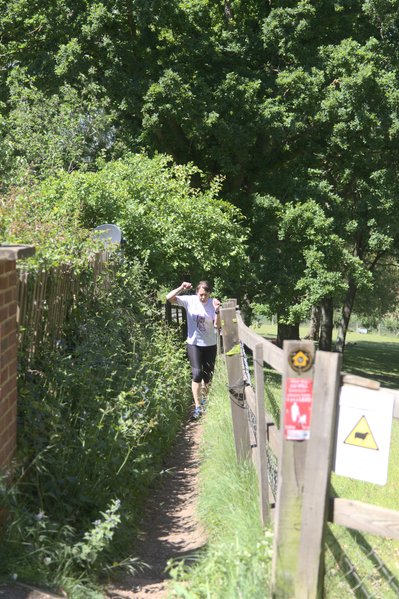 Amanda reckons it's rather a rum do having to avoid stinging nettles! Just like a dry Wolvern's Lane, overgrown footpaths are not part of the normal experience.

(On the outward leg, I took my bike down this path in the other direction, and it was fine except that I got told off by some people who live in an adjacent property. Coming back I took the alternate route they said cyclists should use and it was far easier: definitely quicker and not much further.)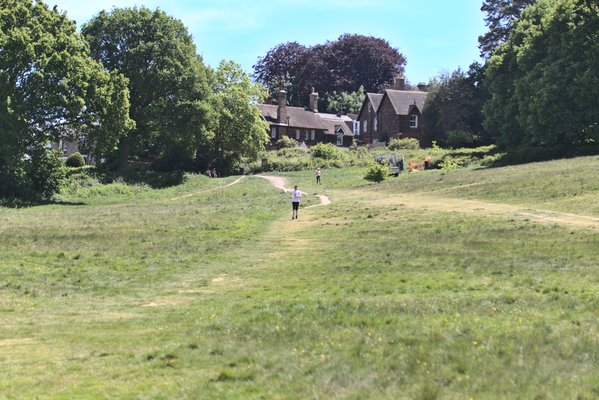 And here she comes on the final descent to victory...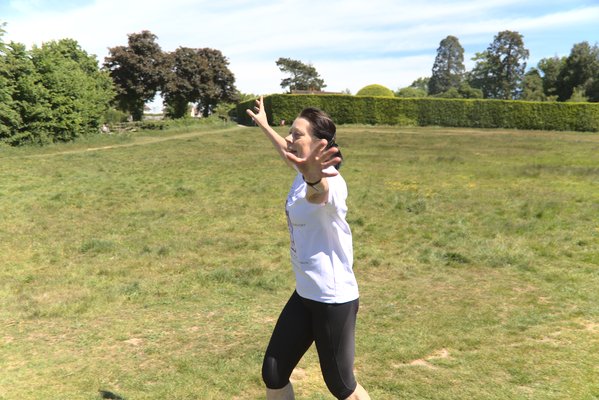 Yay! Virtual Leith Hill Half done!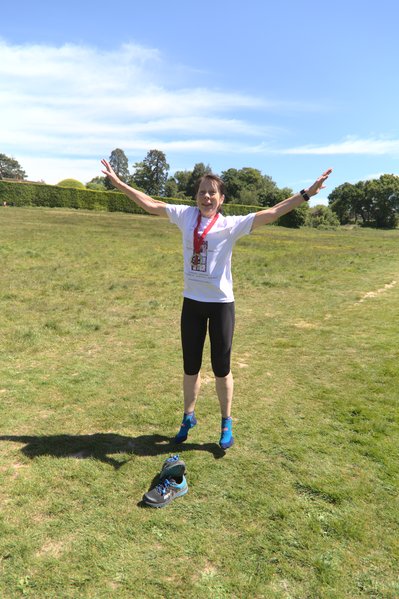 We'll have a star-jump wearing the medal! I must confess we forgot the Trionium carrot. Later I will cook some yummy carrot with coriander, but that's getting ahead of myself and doesn't excuse the failure here.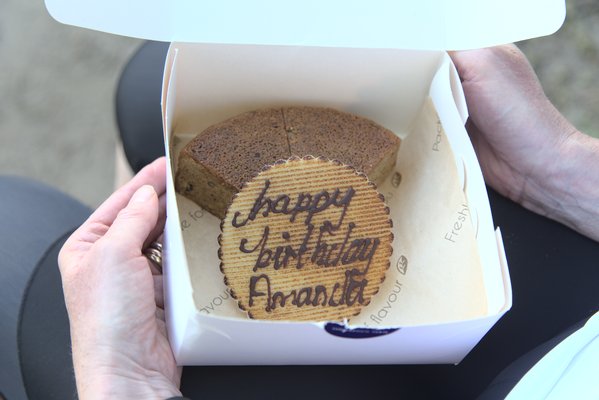 Oh yes, in case you didn't know, it's also Amanda's birthday!

Cake courtesy of "The French Tarte". If you live anywhere near Surbiton and don't know about TFT then shame on you; but I won't judge: I'll just tell you to check out https://www.thefrenchtarte.co.uk/

Let's hope for some more real races again before too long.

Love to all,

Steve.