Third Time Lucky!

⬅ previous ⬆intro next ➡
---
1 January - Puerto Guadal to Caleta Tortel


So we bid farewell to Stefan and Carolina. Notwithstanding a bit of a meat overload last night, we've had a marvelous time here and would certainly recommend them to anybody coming to this part of the world.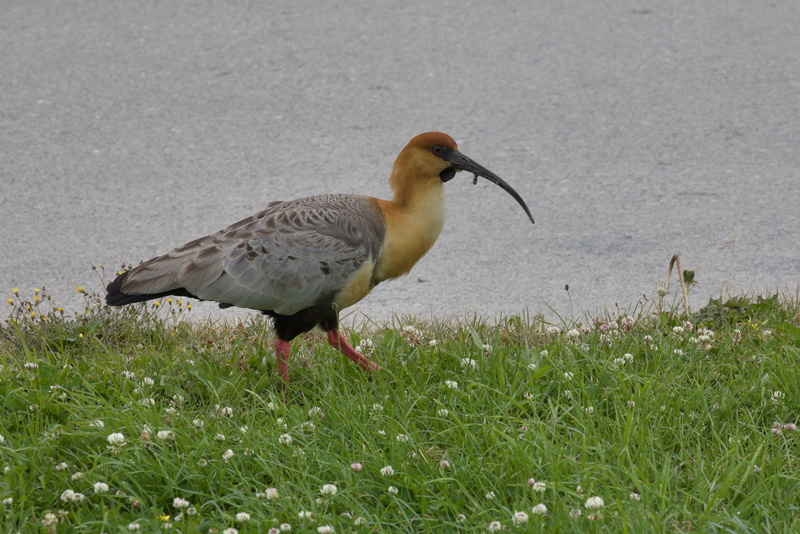 Is it time for another bird yet?

Our journey to Caleta Tortel is about 200km, and our first stop will be the confluence of the Baker and Nef rivers. We'd glimpsed it from the road on the way back from Tamango and it's definitely one of the features of the region.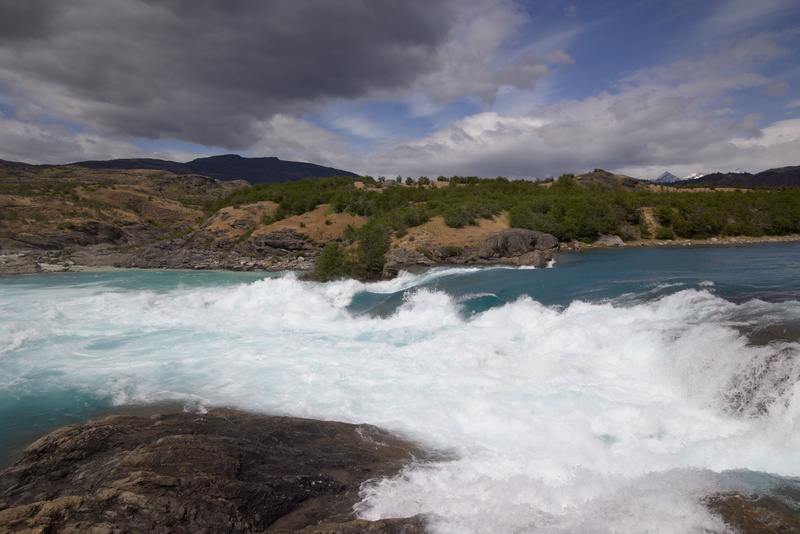 This is the Baker river, turquoise from glacial sediment, crashing over the rocks.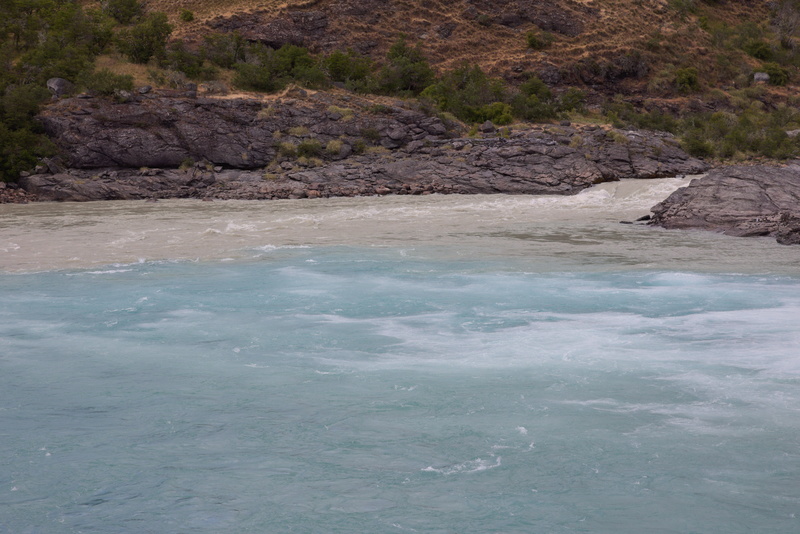 The Nef is a much smaller river, and a very dull grey colour by comparison.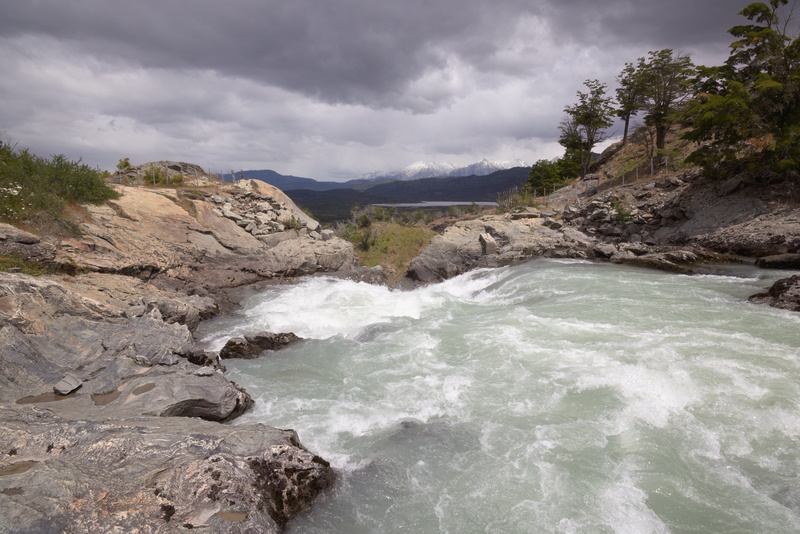 Further downstream, it's still dramatic but now a bit of a muddy hybrid colour as you might expect.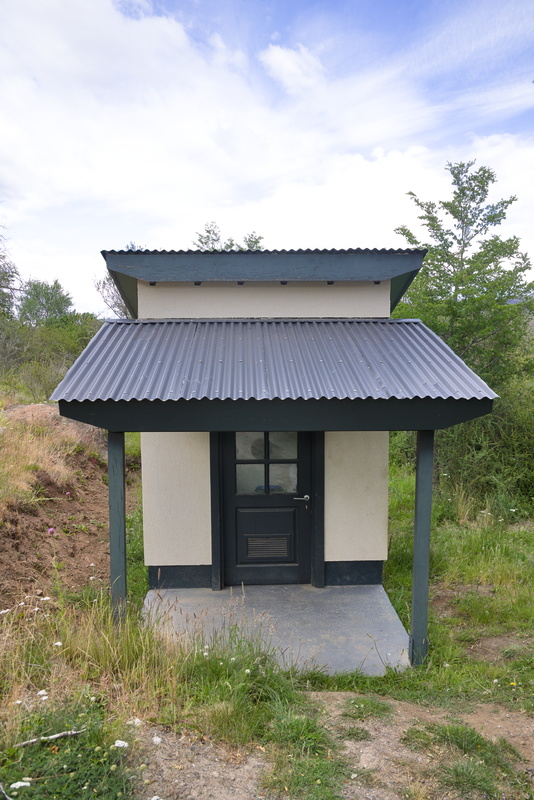 This little hut looks for all the world like a small tourist information centre, or possibly even a coffee shop. But it's not. It's a very posh public toilet in the middle of nowhere!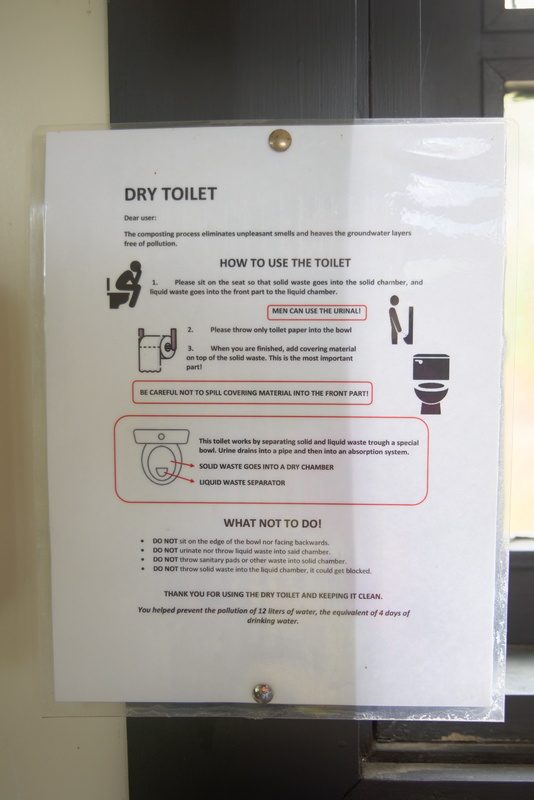 It even comes with instructions.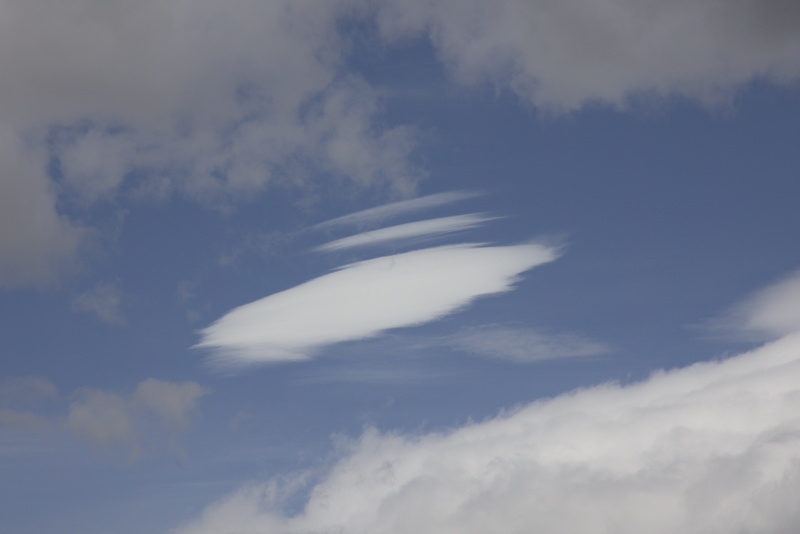 Another good cloud formation.

The town of Caleta Tortel has only been accessible by road for twenty years: before that it was boat or plane only. And the end of the road is literally that: there are no streets, just wooden walkways and stairs. We've been told to pack light as we have to carry everything from the car park at the edge of town.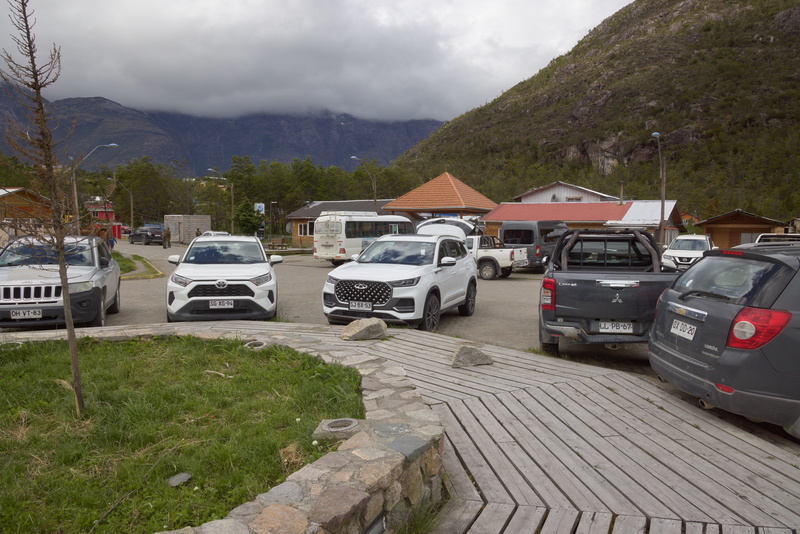 Here we are parked. There's not a lot of formality here, it's basically a big roundabout; but just find yourself any space and that'll do nicely.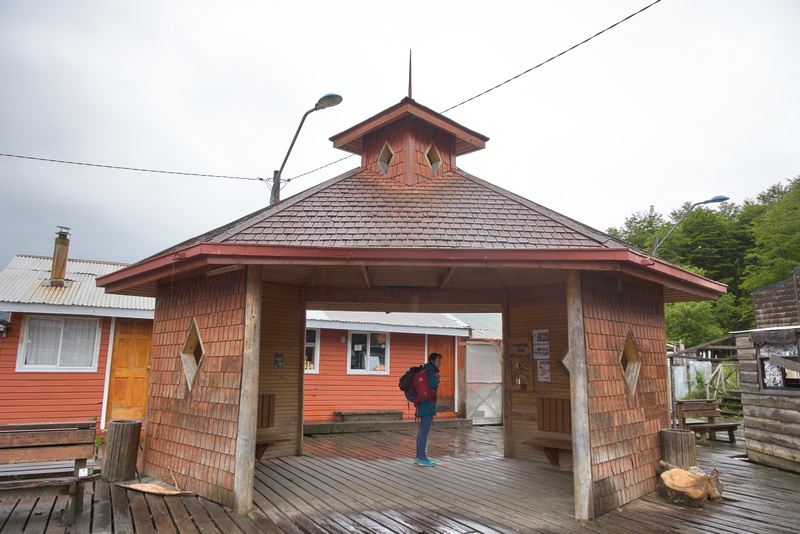 And this is the entrance to town proper. Everything is made from local cypress, which is the reason the town was founded in the first place, back in 1955. It's still the mainstay of the economy, and we've been told that while the people are friendly enough to tourists, they mostly don't quite get the whole notion.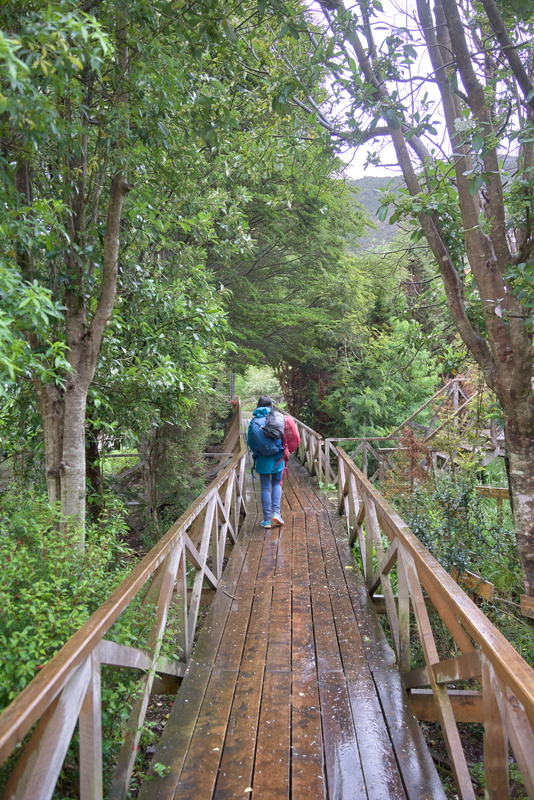 No streets, yep, that's definitely the case. It's a fair old walk carrying our bags, and we make a mental note that the advice from Audley should definitely be a bit more emphatic. We can easily imagine somebody thinking that it's probably no big deal and then being a bit annoyed to find that it is. The boards are not lethally slippery, but certainly not to be taken without care. Lots of steps, too.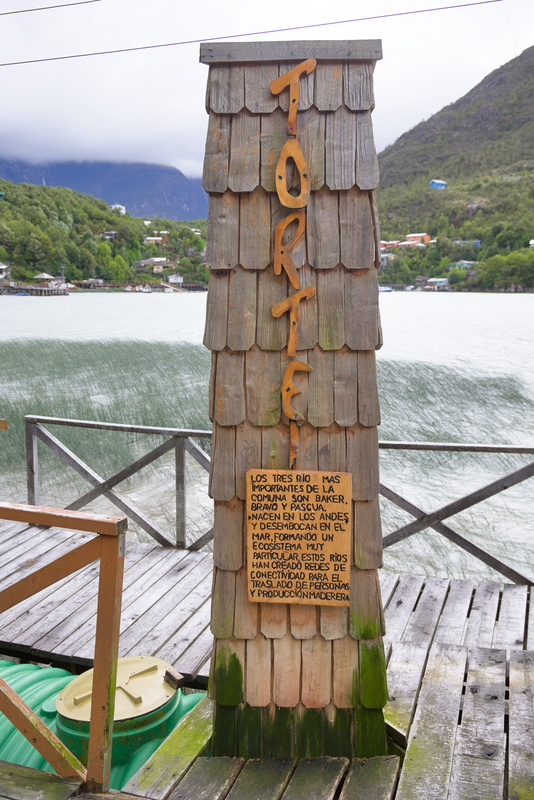 Welcome to the waterfront.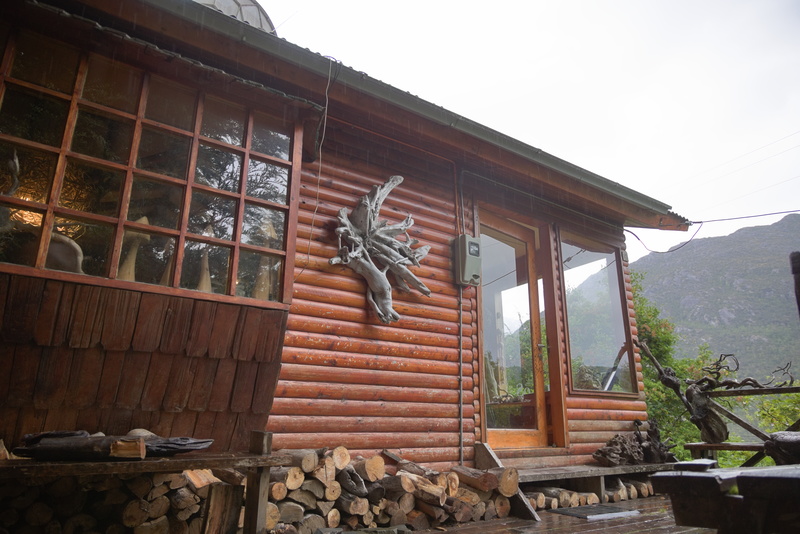 And here we are; "Entre Hielos" or "Between Ice Fields" in English. It's not as cold as the name would tend to suggest, but we don't have a lot of sun.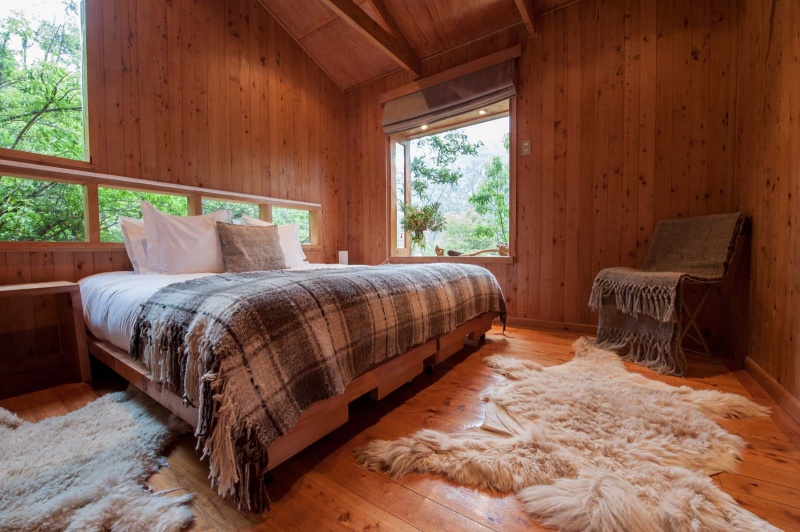 This picture is from the lodge website, as I didn't get a particularly good overall shot myself, but I'm virtually certain that this is our room.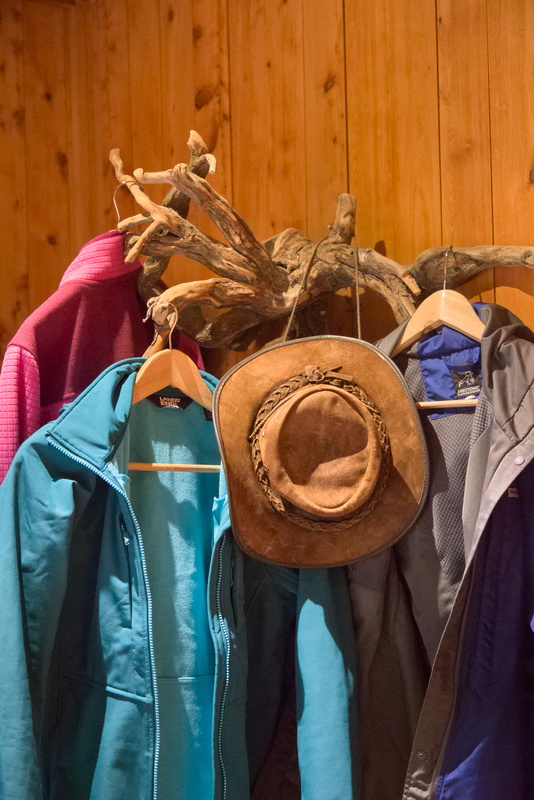 The coathanger is a bit different.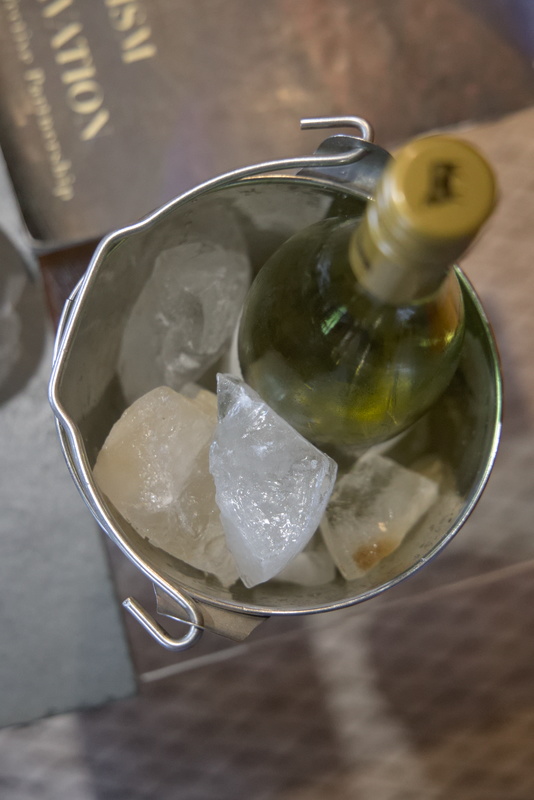 The ice bucket uses ice from the local glacier! I can't honestly say it makes the wine taste any different, but you gotta give 'em points for style!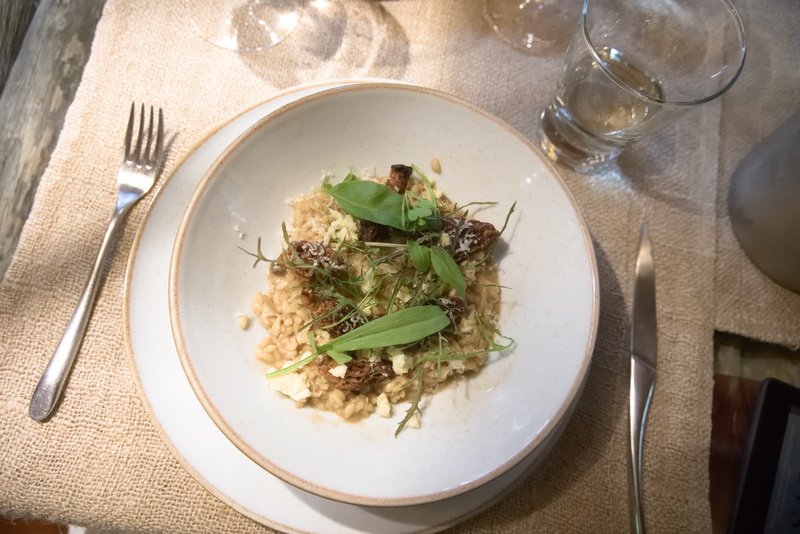 Although we've not eaten badly so far, this is seriously good. Risotto with morel mushroom here, beautifully done. This boy can cook!


---

⬅ previous ⬆intro next ➡